What is the issue: Every year, in the US itself, hospitals tend to spend multi-billion dollars all for outdated communication systems such as emails, texts, calls, and pagers. Thousands of deaths occur every year from medical mistakes owing to communication errors or breakdowns between patients and the care team in medical facilities and hospitals. What is the solution: A cloud-first approach is great in enhancing collaboration in hospitals and facilitates secure communication, in compliance with HIPAA, between doctors, nurses & other staff members. It enables stakeholders to work together in real time, to enhance patient care, as this supports team-based healthcare delivery objectives & allows communication across multiple devices. In the light of myriad deaths taking place due to medical errors and medical carelessness, it is vital to pay attention to the issue.
Research taking place in the U.S. shows that the third leading cause of death is the lack of coordination amongst the healthcare staff. Hence, it is clear that the mismanagement in care & medication is on the rampage and demands the ultimate solution.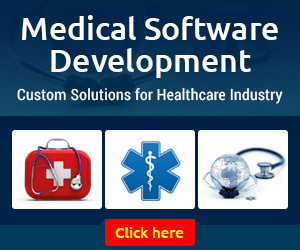 Bring in a system by introducing collaboration platforms
As per several types of research and surveys, there is a dire need for a call-to-action to bring coordination in medical processes, thus coping with the constant shift in medical care & patient discomfort. A centralized healthcare collaboration platform is ideal to deal with the situation as it simplifies communication between the primary-care physicians, referral staff, & patients. In fact, a number of healthcare organizations are also deploying coordinated care software to deal with the issue and to also organize the medical details of patients in an e-record that can be deliberately shared with concerned participants involved in medical care.
These records can store medications, immunization status, medical history, allergies, personal statistics (like weight & age), lab-test results, as well as billing information. Thus, no worry about losing a patient's important medical info and it also helps in comprehensive treatment, overall changing the quality of medication services & delivery of care.
What is the Coordinated Care System?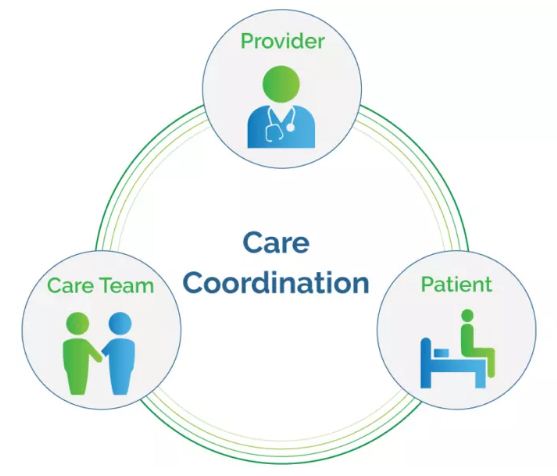 In primary medical care practice, the Care Coordination system comprises of deliberate organization of patient care activities and shares information amongst all participants concerning patient care, thus accomplishing more effective and safer care. The ultimate goal of the care-coordination solution is meeting patients' requirements & preferences in concern of high-value and high-quality healthcare delivery. This way, patients' requirements are known & well-communicated to the right people at the right time, and this way this info is used to guide the delivery of appropriate, effective, and safe care. Meanwhile, coordinated-care systems can be attained in two ways: by using a broad approach (used commonly to enhance healthcare delivery & by using specific care-coordination activity. Examples of broad care-coordination solution approach include:
Health information technology.

Medication management.

Care management.

Teamwork.

The patient-centered medical home.
Examples of specific care-coordination system activity include:
Creation of a proactive care-plan

Assisting with transitions of care

Sharing/Communicating knowledge

Establish accountability & agree on responsibility

Assess patient needs & goals

Work to align resources with patient & population requirements

Link to community resources

Support patients' self-management goals

Monitor & follow-up including responding to changes in patients' needs.

What importance does Care Coordination hold in a healthcare facility?
The Institute of Medicine has identified Care-coordination as the key to potentially enhancing the efficiency, safety & effectiveness of the healthcare system in America. With targeted & well-crafted care-coordination systems, it is possible to enhance outcomes for each one out there, including providers, patients & payers.
Those who benefit from the Care Coordination System are
Medical practices across the world reach out to care-coordinated solutions when they required customized services that help in delivering patient-centered care. You could be a:
Physicians: It allows them to communicate with the staff and patients through a HIPAA-compliant messaging feature
Medical Practice: It is able to improve patient-doctor relationships and reduces the workload of physicians.
Medical Center/Hospitals: It builds an effective collaboration platform, thus ensuring enhanced healthcare services.  
What are the essential features of a robust Care Coordinated System?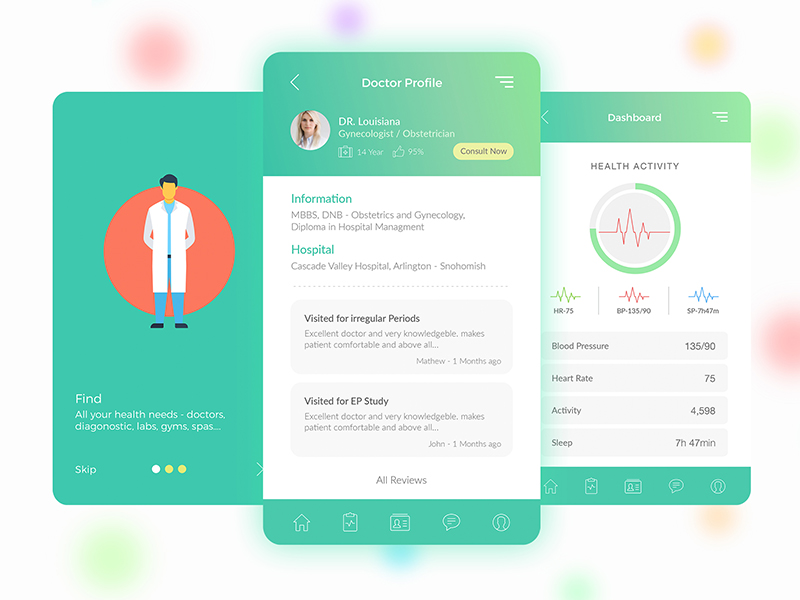 Here are the features of coordinated care software:
Interoperable with hospital systems: Instantly get medical records, patient lists, and lab results directly from third-party systems, such as HIS, EHR, EMR, PHR, etc. Thus, hospitals and care facilities are enabled to share patients' records in real-time privately & securely.
Discharge plans: Discharge plans can be created by physicians for patients in order to monitor them remotely even after they leave the hospital. Physicians are able to assign & track tasks given to the care coordination team & other clinical staff. This way, patients are able to avoid unnecessary travel to hospital locations, thus decreasing patient readmission.
Timely access to hospital/ER admission information: Mostly, patients are found to be vulnerable post their discharge, and thus the ideal time for primary care-provider for follow-up is within 24 to 48 hours. For this purpose, providers require details regarding admission, as it offers an integral foundation for a transitional care plan.
Robust transitional care program: A strong and well-suited transitional-care program is useful in successfully easing the transition for patients from hospital to home & reducing readmissions. The transitional plan should comprise at least four-to-six weeks, also including periodic follow-up which will ensure that the patient is able to identify symptoms that might require immediate attention, well-understands discharge instructions, and attends follow-up appointments with the primary care provider.
Read More: How to Develop a Telemedicine app on the concept of Doctor on Demand?
Patient education & Engagement: Chronic-ailment patients require to actively participate in their health care & maintenance, thus the transitional plan must motivate, empower & educate them in doing so. This is useful for both patients & care providers. The care-coordination team should recognize any kind of barriers that may prevent a patient's full engagement, like anxiety, depression, or other mental health disorders, and accordingly coordinate the offered services.
Multi-disciplinary teams: Often patients come across economic and psycho-social barriers to maintaining their health. Thus, the coordinated-care team must include professionals and/or a social worker to address these non-clinical barriers.
Quality Improvement: With a care coordination system embedded in a patient's EHR (electronic health record), care-team members are able to recognize gaps in a patient's care or prevent duplication of services by referring to dashboards. The system is also used to recognize high-risk patient populations within a practice, so it is possible to provide the right care at the right time & place. Additionally, providers are also able to analyze overall progress in accomplishing performance goals, like improved quality & reduced cost of care.
Targets high-risk patients: With its ability to focus on clinically high-risk patients, it is possible to better health outcomes & lower costs. The coordinated care software gets triggered by identification by the physician or a player-generated notice of admission. Clinically high-need patients need a minimum of 90-days of follow-up (which is beyond the standard four-to-six weeks) to ensure they are fully educated and well-engaged in their care & any barriers in terms of medical care are resolved.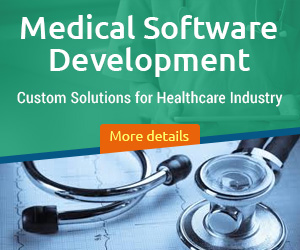 Cloud platform: This is a single platform on the cloud which unites care teams, physicians, admin staff, and patients in a single-consolidated space. This way, it connects independent departments, organizations & facilities within a hospital network.
Patient feeds: Patient feeds such as clinical notes, photos, videos, and tagged comments are shown on physicians' mobile phones. This way, physicians are able to receive patient updates, despite the former's location, and this ensures faster decisions.
Clinical notifications: Sends notifications concerning the patient's medical summary, tests performed, and medications taken. This way, it is ensured that physicians never miss out on a critical patient-care message, thus it encourages better-coordinated care within the team.
Care Team Management: Physicians are able to dynamically create & manage coordinated-care teams. They are able to trigger communication with the care team as well as execute schedule changes in real time. This enables immediate response from role-based care team members and enhances the efficiency of coordinated care.
Additional Features of Coordinated Care System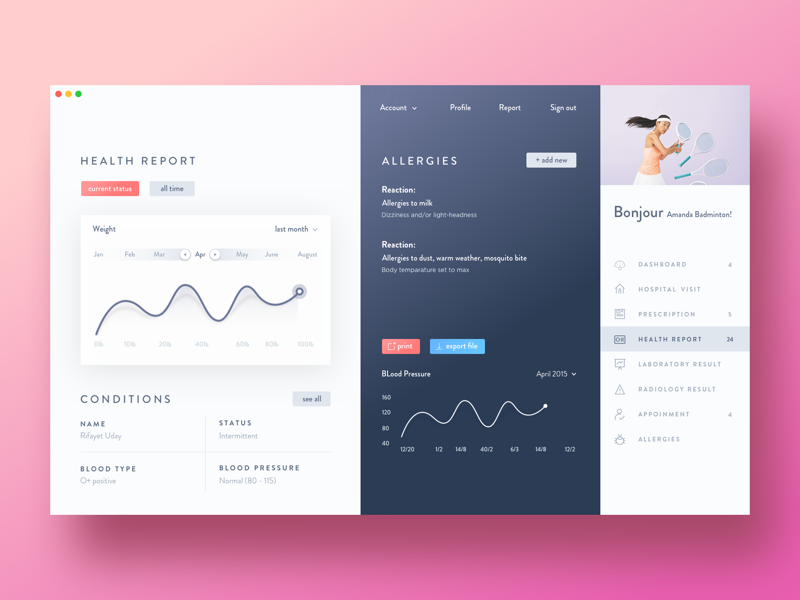 Group chat: Communicate efficiently with care team members through HIPPA-compliant one-to-one chats & group chats. Thus, secured communication is beneficial in eliminating calls from the care coordination team and enhances clinical workflow.
Dual Focus: A dual approach that focuses on care coordination, which is both patient-centered & population-centered, is a great means to improve patient health and also helps in reducing the overall cost of care. With the population-centered approach, the platform targets a specific population like patients which High Blood Pressure, and offers a care process as per that, thus preventing hospital admissions.
Follow-up Attendance: Even though most communication takes place over the phone, still in-person communication stays most effective & encouraged. Usually, it happens that patients or caretakers face difficulty in grasping all information provided during follow-up appointments, and thus, they forget or fail to ask important questions. It can be improved if the patient care coordinator (PCC) is able to attend certain office visits, where she can facilitate conversation as required, encouraging the patients to actively participate in the care process.
Medications Reconciliations: Often readmission occurs due to medication mismanagement. With a centralization care coordination system it is possible to take a preventive approach like it reviews all the medications within 24 hours of each transition & each specialist visit.
Focus on overall results: The best way to enhance care coordination is by enabling access to practice access to an integrated population health management platform that offers superior-quality technology coming packed with data-driven processes & analytics. It is also vital that the platform offers quality measurements & reporting capability which will be required by health providers while participating in value-based reimbursement programs.
Also Read: Doctor on Demand Mobile App Development Cost and Key Features
What are the benefits of a Care Coordination System?
With proper care coordination, providers are able to deliver improved community health, enhanced patient experience, & reduced overall cost. With the care coordination system, providers are:
Able to enter into value-based contracts with immense confidence: Most of the value-based models need providers to prove patient satisfaction, reduced overall cost-of-care, and ongoing quality improvement. They can put forth rigorous but attainable goals with a robust care coordination system.

Patient engagement is enhanced by involving patients in their own care. The Care coordinated team stays connected to the patients so by regularly communicating with them, they can engage patients & focus their attention on preventative actions.

They can ensure utilization management. With the care coordination system, physicians & other care team members can focus on proactive care, instead of reacting to expensive acute-care episodes.

They will be able to work at the top of their credentials by having more quality time to offer care to patients. After all, patient care coordinators (PCCs) are directly handling or facilitating the physician scare team with wide-ranging patient care tasks.

Why is it important to choose the right development partner for Custom Coordinated Care System Development?
While choosing the Coordinated Care System Solution Provider Company, you need to be clear about a few requirements which are integral for the development of the system. The software should be:
Easy to use & feature-rich

Efficiently works on all devices (Desktops, Mobile & Tablets)

Integrated with the EHR system of the healthcare practice

In compliance with HIPPA, HL7, And GDPR

Certified with EPCS (Electronic Prescription for Controlled Substance)

EPA (Electronic Prior Authorization) Integrated
Once you are sure that the Custom Coordinated Care System Developers will be able to provide you with these essential features, give it a go.
What is the cost to develop a Custom Coordinated Care System?
So, a number of aspects need to be considered to determine the cost to develop a Custom Coordinated Care Software. The system is really massive, as it connects doctors, administrators, clinical staff, and patients in this one place. Meanwhile, as it comes to the development cost, there are a number of factors that affect it, such as:
Basic Features & Functionalities

Advance & Additional Features

Third-Party API Integration

Various Healthcare system integration

Certifications & Compliance

Development Platforms (iOS & Android, IoT, Web, Desktop)

Development Partner Location

Development team size and engagement modal
These integral factors are considered while calculating the cost of Custom Coordinated Care Software Development.