"Happiness is not in money, but in shopping."
Who doesn't love to shop and spend money? Well, deep down all of us want to spend to our limits to make sure our life runs better. We try to be sticklers for budget, but the truth is we aren't and we end up spending more than what we are supposed to. This often creates chaos in managing other expenses and adds to the stress, after all, it is never a good move to spend more than you earn (I mean who invented credit card, argh). But one can't go on like this, forever. Ultimately we all need to monitor our spending and the great news is that it can be done pretty easily with technology for your rescue. Yes, personal financial management apps are the talk of the shoppers-town at the moment and I can't stress enough the fact that how great some of them are (silently thanking for making life easier and taking the stress off my head).
Why Is It a Good Idea to Build Money Management App?
When talking about expense tracker app development, it is the real trend today. Many people are already using expense tracking apps.
In fact, in the year 2015, the money management apps market in the USA was estimated worth $24.5 million, while the number of users of this app category was 12,816,140. So, this trend has been around for quite some time and now it is pacing up among users in all parts of the world.
As per the study by Attest, the majority population under 30 in the UK uses some kind of personal finance management app to help them with their finances. Most users explore these apps either in 10 days or at least once a week each month.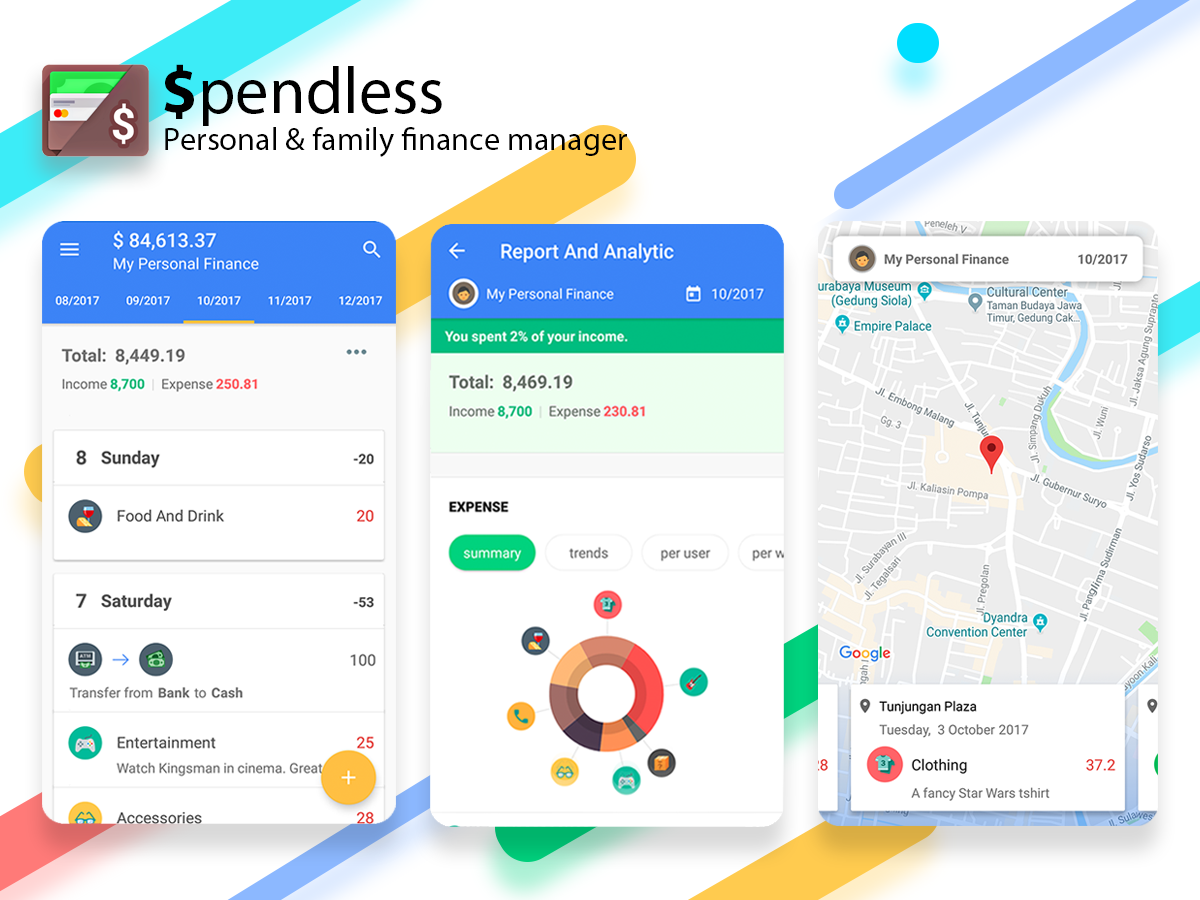 These numbers are quite convincing how things function. If you are looking for wealth management app development, study some interesting apps from the domain:
Mint has +20m users;
Money Lover, +1m installs
Monday, +1m installs
Level Money, +500k installs, 700k users
Personal Capital Finance, +100k installs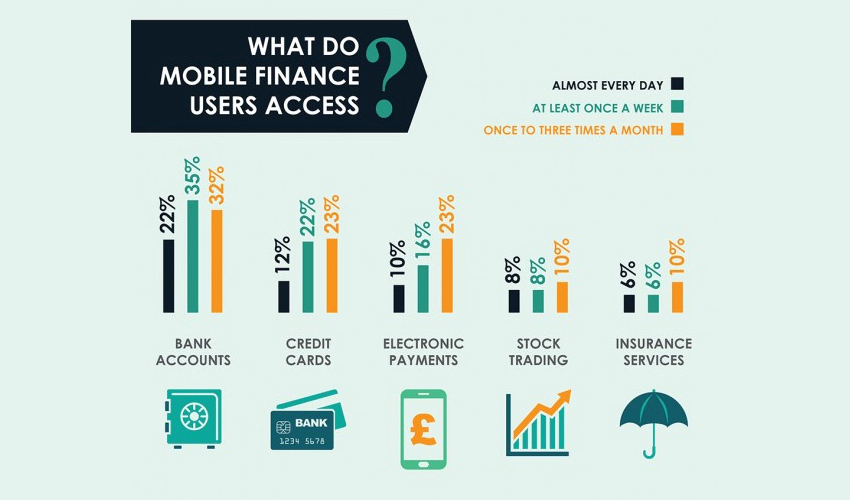 These are some finance management apps that can make things easier for you. You can analyze these apps and reach to your mobile app development team for some interesting solutions.
Hence, it is clear that it is the right time to jump into this market and cash on its prominence. For financial planning for app development, the businesses are advised to get in touch with good mobile app development firms, as all goes in the making of such a huge app and you will surely require various third-party integrations and technologies to make a brilliant and sophisticated money tracker mobile app.
What Are the Integral Features of Expense Manager Apps?
When you reach to a personal finance app development team for your product, there would be a few features that you would like to include in your money management app. The most prominent features are: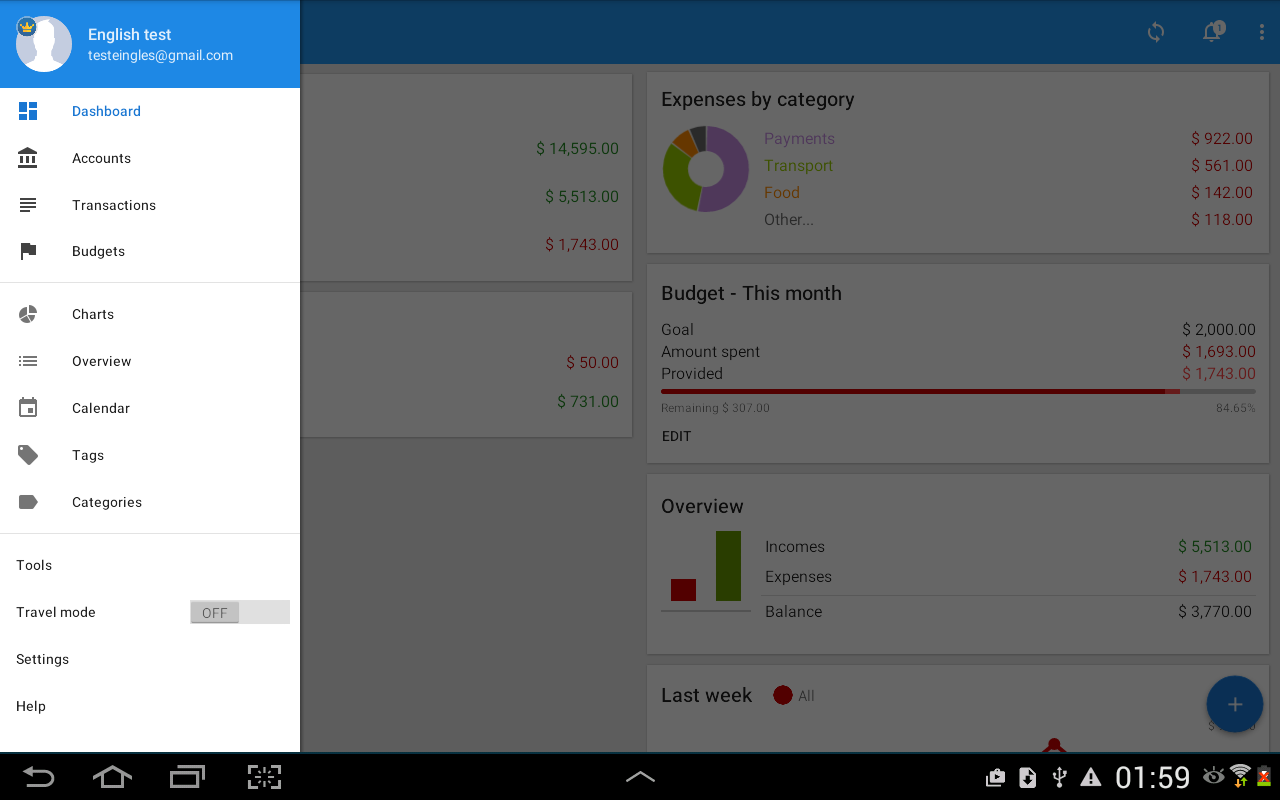 Money Manager Build-Categories
As it comes to expense management, nothing can be more helpful than this. Users can manage their finances easily when their expenses are categorized. For the same, the money management app developers can offer built-in categories, which can be renamed or classified by the users as per their requirements. Apart from that, the businesses, via their expense tracker mobile applications, can also allow the user the capability to find expenses by merchant name or the suppliers. This helps to gain a better understanding of where exactly does their expense go.
Suggest Distribution Plan
When users are enabled to bind their accounts, then with the help of expense manager software they can track where to best invest their money and where do their expenses go. This allows the users to manage their assets more actively and thus, they can also set cumulative goals, such as saving money for a car purchase or a bank loan repayment. There can be the following types:
Credit card payment;
Bills Payment;
Mutual Funds;
IRA investment;
Real estate investments, etc.
When information is bind in one account, then the app should be able to prepare a review, maybe in the shape of a table or diagram, displaying the user's asset distribution. Undoubtedly, an expense management app can keep track of the investment and is sure to be loved by any individual (after all, each one of us would like control over our future finances.)
Data Protection
Any Fintech app developer would agree that security is their main concern. But owing to the progression of technology, today there are several reliable and secure data protection methods matching the same security level as a financial organization.
For instance, a prominent expense manager app, Mint claims to store users' information & data in a separate database and it uses multi-level protection; the same security standards as a bank would have, along with 128-bit SSL-encryption.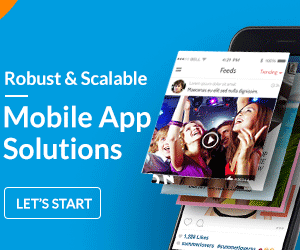 It is vital on the part of an expense manager app owner to get the security level verified constantly. At the same time, they also have a method ready for recovery of the user's account, lest their device gets stolen or lost. Like, Mint enables its users to visit the Mint website and then de-activate access to a particular device. Several other Fintech apps also follow this route.
Aggregate Data of All Accounts
We all use a few separate accounts, and it is usually common in the case of business people. These accounts may vary from investment accounts, credit & business accounts, consumer & investment accounts, banking accounts, and credit/debit cards integrated into one account. Now, as an expense tracker app developer, you are required to create the finance tracker app in a way that keeps all the users accounts in one place. Users are certainly going to love your app owing to its user-friendliness and ability to manage their finances effortlessly. For this purpose, the Data Aggregation feature comes useful for the implementation of the accounts & records binding together. As a mobile app developer, you can do this, by:
Integrating your solution
Integrating ready-made technology from a trusted source to provide high data-security
Meanwhile, some prominent expense tracking apps are using services like Yodlee and Intuit to perform data aggregation of their user's accounts. These technologies do a wonderful job of collecting accounts, such as investment data, banking data, loans, credit card data, etc., in one place via accounts aggregation.
Send Alerts
To avoid instances when a user might forget to make some payments and will certainly face some fines, the app can save their day by sending alerts in case of:
To remind about future bill payments
Change of cost standard
Low-balance alert
Doubtful transactions, etc.
Expense Tracking Features
The recurring expense and income
Track Multiple bank accounts
Click a picture of the receipt
Track you taxation
You can track mileage
Track debts
Credit/Debit Card and bank SMS message parsing
Write, Print, and Email Checks
Expense tracker mobile app development
Budget and Bill Organizing Options
Organizing bills by week, month and year as well as by categories is another advantage of an android app developer for finance management. Here's how such apps can help.
Schedule the payments and recurring payments
Payment alerts
Daily, weekly, monthly, and yearly budget with the progress bar
Calendar view for expense and income
Other than these advantages there are a few more plus points of finance app development that makes it quite popular among the users.
Search by category, payment method, status, description, tag, etc.
Import Reports in HTML, CSV, Excel, and PDF
Charts by category, payment method, status, description, tag, date, etc.
Email report for print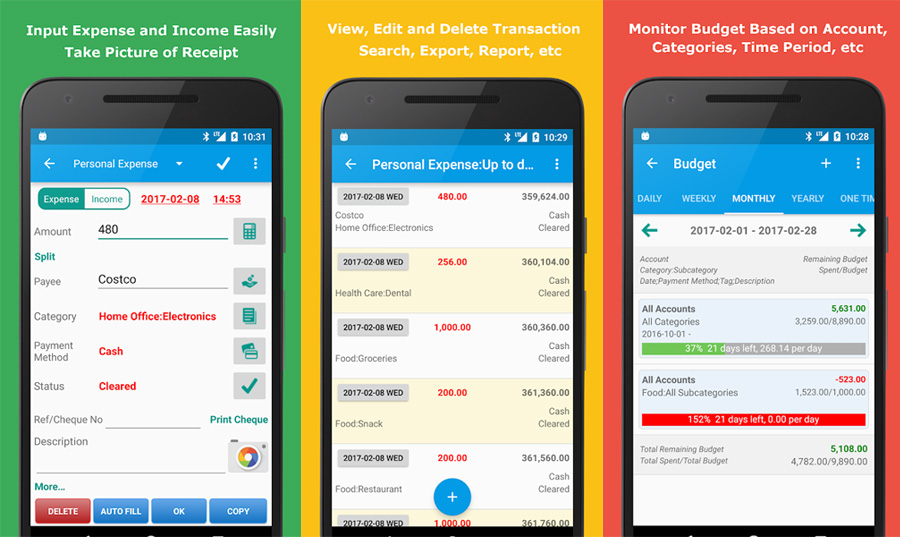 Provide Backup and Synchronization
Automatic backup on Dropbox, Google Drive, and SD Card
Automatic sync between devices via Dropbox
Connect to PC via Network
View all accounts on one page on the bigger screen
Do your regular work such as add expense/income, edit Settings, view charts, etc.
Add multiple expenses or income records
Backup data and restore data on PC
Must-Have Additional Tools
Currency converter
In-App Calculator
Regular calculator
Tip calculator
Loan calculator
Credit card payoff calculator
Interest calculator
Create Note
Create a Shopping list
The feature list shared here by our financial app development company is well-researched and thought after. Our solutions are well worked on and can help your users be engaged in their work dedicatedly.

What are the benefits of the Expense Recording Mobile App?
Keeping exact records of personal spending is highly important for several reasons. It is very crucial to keep careful records for at least a month, and if you can do it for three months then it will be all the more helpful. So, here, let's know about the benefits of installing any track your expense app:
Know Where the Money is Going
There are all kinds of advice from people, about how good it is an idea to spend on things most needed or valued most first. However, often it becomes a difficult thing to do, especially when not keeping a track of the actual figures. When not keeping track, money that is supposed to go into a savings account often gets vaguely spent on shopping (and you can do nothing but let that dream vacation of your stay a dream.) It's pretty easy to start living beyond one's means when you install finance management app.
Set & Meet Goals Easily
When someone has an idea where all their money is going and have control over their finances, then they can begin to set financial goals like, to put aside a specific sum of money each week/month, or to have a certain sum of money saved by the end of a year. Suppose, someone wants to buy a house in five years, then he would need 30,000 dollars, and for this, the person will need to save at least 500 dollars each month.
Your money management app can help users keep a track of their expenses and help them save some great amount.
Forced to Prioritize Spending
When working on personal finance management app development there are a few things that are to be focused on. Putting down all the expenses forces the person to prioritize and spend money on most-needed things or activities. It gets a lot easier to set & meet goals when someone prioritizes where to best allocate their limited sum of money.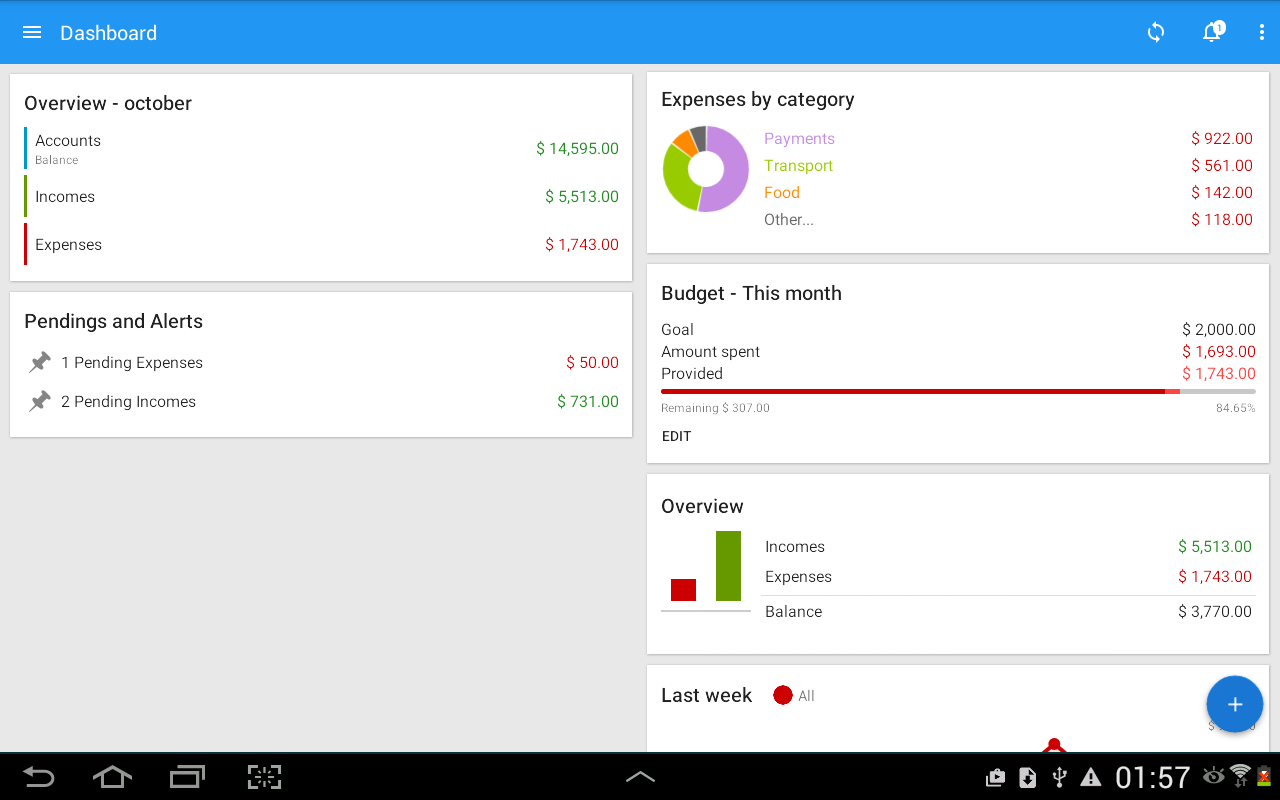 Ditch Bad Spending Habits
As one keeps a track of where & when their money is being spent with finance management app, it gets easier to analyze their bad spending habits if any, and accordingly, they can work on them. The understanding itself would be enough to work on a bad spending habit as it will make the person consider their future purchases and see whether it's needed.
Stay Aware Regarding Fraud
When someone is not keeping a track of their expenses, credit card statements, bank accounts, they might be getting fraudulent charges and have no clue about it. Like, they may be overlooking auto-pay charges, double charges, or not being charged as usual. So, by keeping a track of expenses & financial information, a person can stay aware of where their money is and what's happening with it. Thus, if any unexpected activity occurs, it can be dealt with immediately and the money management app would notify of the changes in a go.
Take Control
Keeping track of finances is no big deal with expense tracking mobile app, as it is a smooth-sailing and the person doesn't have to be a genius to make it work for you. All that you need is to spend a little time with it and it will be all sorted.
These are a few reasons that reflect the growth of money management mobile apps in the arena. If you are looking for something that can help you grow better, just make sure you are on the right path.

Prominent Personal Expense Management Mobile Apps
When talking about apps meant for expense management for developers, there are a lot of people who have worked on it. Some of the most popular apps that can be worked on are:
Mint: This app comes integrated with a lot of brilliant features. Users can see everything in one place, manage their money & bills, and even pay their bills. It provides their credit score, reminds them of forthcoming payments, multi-factor authentication (for high-security), and also offers a web app.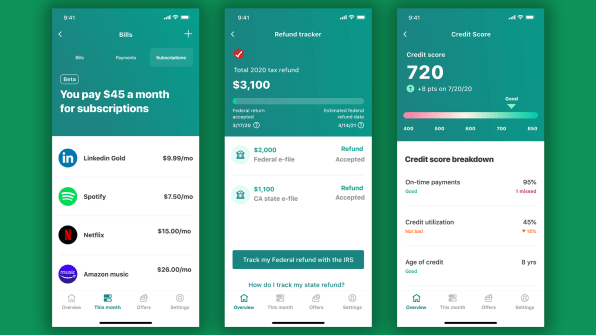 Money Lover: This is a free app that offers a clean & colourful interface with myriad useful features. MoneyLover enables the users to get granular with their expenses, and it automatically categorizes spending on movies, games, food, and anything else you buy, with cute images.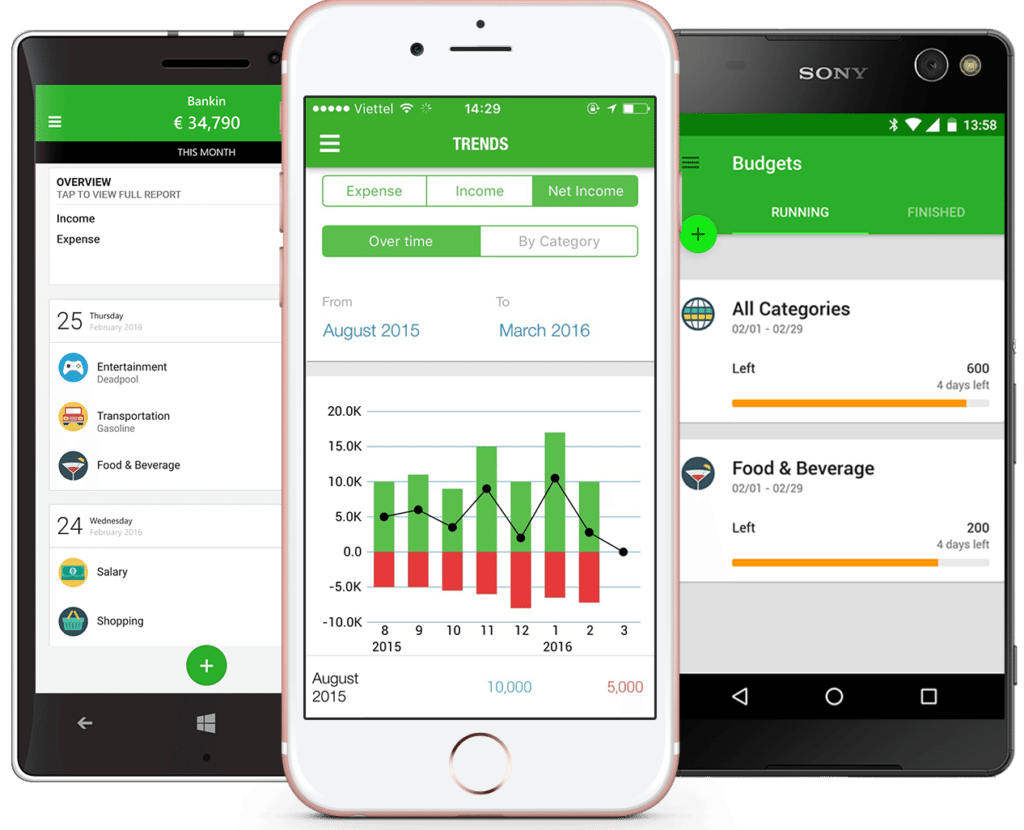 This app also tracks your spending & income in the past, present & future months, and displays everything in an easy-to-read format. However, there is certainly a downside with this app as its free version includes annoying ads that often clutter the interface.
Monefy: This one is a lot like Mint, though there is one big difference, there is no-automation' here. So, it won't simply hook up your accounts and let the app take care of everything, as here you'd be required to manually enter your expenses. Though there would be bill reminders or pay within the app features, you surely will have more control' and will be more involved in the process, and that can help in curbing spending.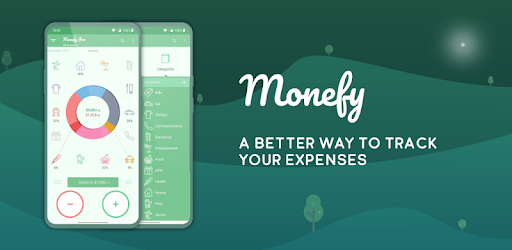 Personal Capital Finance: With the help of this multi-platform financial portal, users can manage their stocks, investments, bank accounts, retirement savings, and even budget their spending all-at-one-place. It is also available online as well as on wearables. Does this app actively compare its users' stocks? performance to the markets in real-time. At the same time, it provides easy access to a team of finance professionals, who can offer the users more personalized advice on how to grow further.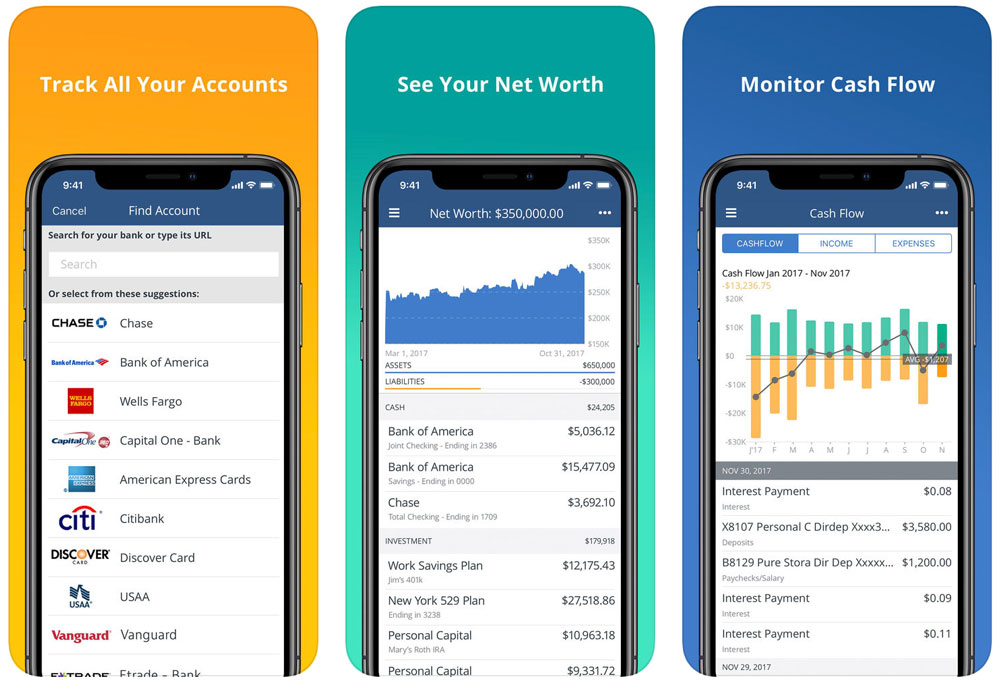 These are a few expense management apps that can simply help you manage your expenses and save for a brighter future. If you are not sure about how to proceed with your working app, all you need to do is hire the right dedicated developers for better results.
Cost to Develop Expense Management App
The cost to develop an expense tracker mobile app on various factors after all the system is integrated with myriad features and a lot of integrations. Here are the factors that mainly affect the cost of Personal finance management mobile app are:
Basic Features
Additional Features
Size of the development team
Development Partner Location
Third-Party Integrations (Third-party Resources, like Database, API, Authorisation)
Maintenance & Support
Certifications & Compliances
When talking about the cost to develop expense management app, there are a lot of things that come into the picture. App platform, features, aesthetics, operations, etc. play a major role in deciding how much your app may cost.

The expense management app development cost is as mentioned:
To develop an iOS app: $20k-$25k
To develop an Android app: $15k-$20k
To develop Windows app: $18k
Other than that, the region to plays an important role in deciding how much your app may cost.
Hire a developer from the US: $120-$150 per hour
Hire a developer from South Asia: $100-$120 per hour
So, when you decide to develop an app for you, just calculate your expenses here.
Conclusion:
Hence, it is clear that managing your finances with money tracker mobile apps can do multiple goods for a person like it can stop the impulse purchases, help them from going under necessary debt, remove needless purchases, force them to focus on what their money is worth, and most importantly it makes money management easier and allows the users to be in absolute control of their finances.