No matter you running a service-oriented healthcare business or a Global healthcare service provider, it is always desired to make it a popular and authentic brand among targeted and potential users or customers. And if the same is the case with you, then you must not ignore the significance of high-end devices incorporated with innovative technologies. For modern hospitals and healthcare service providers, Healthcare/Medical kiosk solutions are considered as an essential device.
In fact, going by the demand of most customers nowadays for more interactive features while making their purchase decisions, more and more hospitals, and healthcare service providers are integrating medical kiosk technology solutions into their operations. Using medical kiosk technology, health care businesses can well-connect with patients and customers as it helps to exchange information, payment, and other aspects. So, if you desire to make your healthcare business OR hospital grow in this highly competitive business arena, then you must give a shot to Healthcare kiosk software solutions. In order to get an interactive kiosk software for your business, you can get out and seek the help of an efficient healthcare Kiosk Solution Provider Company that understands your unique requirements and offers solutions accordingly.
How do Kiosks boost efficiency in hospitals?
Do you know a kiosk is able to manage four times more patients? Well, the usage of medical kiosk solutions is immensely helpful in offering great services to patients and staff of healthcare facilities, doctors clinics, hospitals, etc. Hospital kiosk systems increase their revenues by cutting down staff costs, reducing waiting times for patients and visitors, is useful in the number of other handling. Rather than waiting in long queues, patients & visitors who enter the facility can use the kiosk to explain their symptoms and give demographic & insurance information. They can simply appoint to areas on a body diagram where they are experiencing pain and answer questions regarding the reasons for their visit.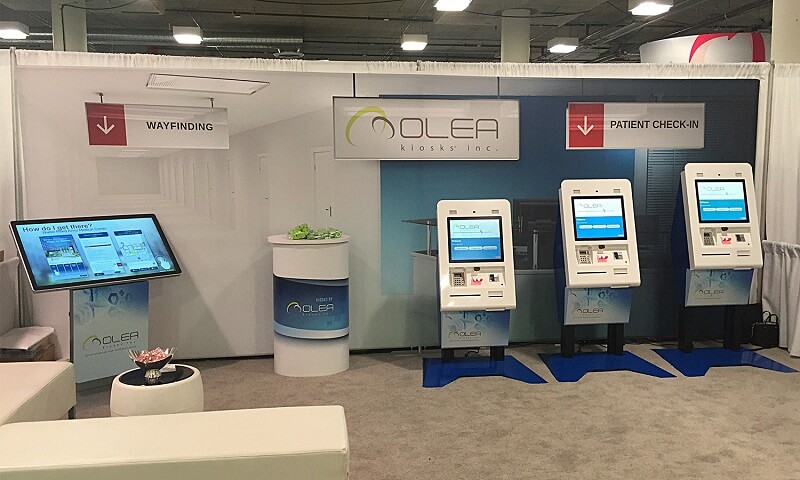 The common elements of this solution are:
When talking about kiosk design for hospitals, we need to make sure that the solutions that are delivered to you have the following solutions:
Robust, Reliable, and User-Friendly
Controlled & Centralized management based on the elaboration of data gathered
It welcomes the users and then directs them to services offered by Public Authority, with an interactive touch-screen display.
Multimedia communication on a big display for patients in queues.
These are a few things that any Kiosk app development team would consider when working on the project. If you are looking forward to building a solution that earns you the best results then simply reach to experts who understand medical kiosk technology that earns you the best results.
The software consist of these components:
Software for counter operation (point-of-call)
Software to manage & control
Server
Alphanumeric multiline screen – calls recap display
Optional LCD screen for broadcasting ADV besides the called number
Multimedia totem with numbered ticket vending device
Alphanumeric screen – counter indicator & called the number
Business Use Cases for Kiosk in Healthcare
Effective in making hospital work proceedings quick The right kind of hospital Kiosk Solution is the one that makes the process a lot quicker, as then it will be able to cut down a lot of time, which can be instead used in other efficient handlings of the healthcare facility. It is able to do so by enabling the patient to enter the information themselves, onto the machine directly through an on-screen or physical keyboard, this way lesser time is spent on transferring patient information to nurses or healthcare staff. Besides, it is also time-saving in a manner that the system runs through its script asking all correct questions, without indulging patient in a conversation with unrelated issues.
Effective in managing patients & placing them in e-queues After the patient assessment is over, the medical kiosk then places the patient in e-queue as per their medical requirements. However, in case the kiosk finds that the patient will be requiring x-rays or blood tests post the consultation, then it sends an e-message to the medical team in the radiation dept. or the nurse, who will take the blood sample. The kiosk system sends a message with patient information and x-rays or tests they will be requiring. Next, it will print out a facility map with details, signaling the patient the way to reach the appropriate department to get the tests done, and then the patient joins e-queue.
Read More: How to Develop a Telemedicine app on the concept of Doctor on Demand?
Effective in medical staff preparation Portable kiosks can also be installed in hospitals as this way patients can be assessed on their way into hospitals. It is beneficial in the way that it can alert medical staff so this way they can be prepared for the patient's arrival.
Kiosk for hospital has changed the way the healthcare sector works and can help you earn great results in a limited time.
Meanwhile, it is vital to ensure the quality of the Kiosk system in your hospital. The system must have a doctor's intervention while writing medical questions/scripts. So this way when doctors had contributed to script making for kiosks, the software will be as smart and accurate in assessing the patient's requirements.
This will lead to lesser errors. This way, it is vital to get the healthcare kiosk software developed with a doctor's input and it has a doctor's endorsement, thus reassuring the software is certainly of high quality. Effective in adding new information Then comes the ability to add new information, again very critical. healthcare kiosk solutions
For instance, in case a new illness is creating havoc in the country, the kiosk must be able to identify that a patient has that illness. So, this way these patients can timely attend and be immediately sent them home, so the virus doesn't get spread to other patients. Or on an alternative, they can be sent home immediately after it realized they are having the illness and a prescription for appropriate medication can be delivered to the patient's home. This way, the healthcare kiosk system helps the hospitals and healthcare centers function more efficiently without compromising on customer care.

Kiosk Management in various departments of Hospitals
An innovative solution is able to manage queues in different departments of healthcare as well as it is able to also increase the quality of services. Here, let's explore which all sections in healthcare can benefit from kiosk management.
Doctor's appointment
The targeted audience in the doctor's office while waiting
Insurance checks
Equipment rentals
Access to diagnostic reports
Launch of new health campaigns
Publishing changes in procedures
Health risk screening
Drug and medication information
General health information
Facility location and wayfinding
Also Read: Doctor on Demand Mobile App Development Cost and Key Features
What are the benefits of Kiosks Solutions in Hospitals?
Hospital kiosk design holds various advantages for the places it has been installed in. We share here some of the advantages that can help you through.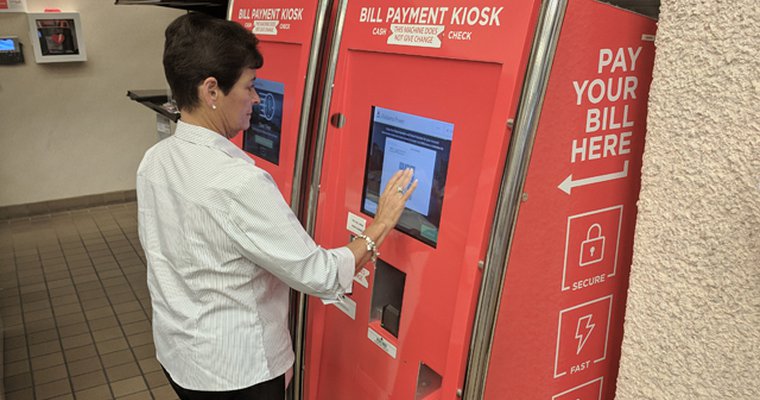 FOR HOSPITAL
Manages in a centralized manner: This system enables the administration to well manage the entire structure from a unique console so that all the kiosks/displays can be managed quickly and easily.
Flexible & highly customizable: The system very well fits into the requirements of the healthcare structure and also determines the low costs of management and deployment.
Stable & Robust: This robust system can effectively handle the functioning of healthcare institutions.
Gives updated Information: It keeps the audience updated via LCD wall displays (the real digital notice-boards), which show news, bulletin, and other useful information in a quick and easy manner.
FOR THE USER
Offered better service: The digital totem allows the users (patients & visitors) to select the services and have the ticket printed, this way the user is provided with clear and detailed information.
Lesser scope for errors: The more precise information the digital totem provides, the more it is helpful to users in choosing the right service. This reduces the chances of mistakes and also the patients don't end up waiting in the wrong queue.
Reduces the sense of uneasiness: Owing to queue managing totem, the user can be provided with useful information before he gets to the counter, like documents that will be required or the revenue stamp.
What types of Kiosks are found at the hospital?
Patient Self-Service Kiosk: The usage of self-service kiosks in hospitals can result in increased revenue as it cuts down staff costs, lesser pressure on staff, reduces waiting times for patients & visitors. The number of patients that a kiosk can handle is around four-time more. The patients, who have entered in the department, simply have to use kiosk rather than wait in-line to describe their symptoms or to give demographic & insurance information. They just have to point to areas on a given body diagram where they experience pain or answer questions regarding the nature of their visit. Self-service kiosks are a great success in hospital owing to the use of use and importance of information offered at these kiosks.
Hospital Wayfinding Kiosks: This is one solution that has revolutionized the traditional system of static signs directory and offers a new interactive, digital and updated way to look for precise information about the office or store location or, by drawing on screen the best path to reach your destination.
Product Promotion Kiosk: Digital Mupis, Standing Kiosks, Standing Totems, Advertisement standing displays are all the medium for product promotion in Kiosk Management Software. The advertisement is done through these Digital Signage Systems that happen to be quite interactive and allow users to engage with them.
Healthcare Information Kiosks: This kind of kiosks holds information related to general health and offer the ability to print a selection of documents. It is used purely for information and mainly they are installed in large areas with a high density of people, such as hospital lobby.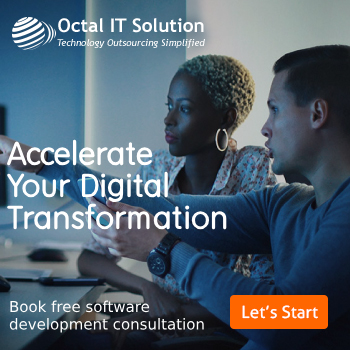 Why User Experience is Crucial (UX UI)?
Highly-level user-interaction occurs in the arena of Medical Kiosk System & software, a user is directly dealing with the system, describing the symptoms, illness, or other issues related to insurance, etc. to the system itself. Hence, it is vital to ensure that the best-quality User Experience & User Interaction is offered as that results in smooth functioning.
Why is it important to choose the right development partner for Healthcare Kiosk Solutions?
When talking about healthcare kiosk solutions it becomes quite important that you hire a team that helps you grow and build a strong market presence. If you are looking forward to such solutions then you are at the right place. We can help you to develop a mobile application that would take care of your patients and business and would reflect in better profits and engagements.
.As you start with your search for the right Hospital Kiosk Solution, you need to ensure the firm offers a list of integral features, such as: Ease-to-use, Smooth Functionality, High-quality UX/UI, Works efficiently on all devices (desktops, mobile & tablets), mobile-ready strategy (suits both Android & iOS apps), Integrated with EHR system, HIPPA, HL7 compliant, Certified with EPCS (Electronic Prescription for Controlled Substance) and Integrated with EPA (Electronic Prior Authorization).
What is the cost to develop Kiosk Solutions for Healthcare Industry?
With the advantages that we have to offer we affirm you can beat your competition at once. The solutions are futuristic, scalable and flexible. Also, they can help you get better results in less time. So, just reach the right time and see the magic unfold.
So, there are a number of factors that are to be considered to determine the cost to develop a Kiosk Solutions for Hospitals, after all, it's a huge system, integrated with various departments of the healthcare facility, thus it requires a great level of integration and support. However, the factors that mainly affect the development costs are:
Basic Features
Advance Features
Third-Party API Integrations
Certifications & Compliances
Development Partner Location
Size of the development team
These are the factors that need to be considered while calculating the cost of developing Medical Kiosk Solutions. Once you have found experienced healthcare It Solution firm that ensures the best results and great features for the system, you can go ahead with the development process.