Custom Kiosk Software Development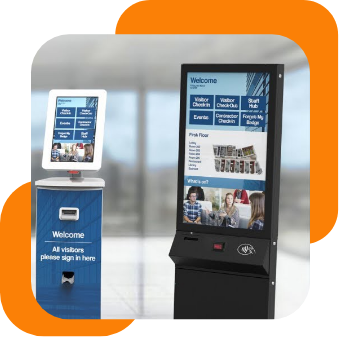 Custom Kiosk Solutions & Hardware Integration for Hospitals and Healthcare Industry.
Bill payment is one of the inevitable things that must be guaranteed without any failures. Hospitals are also looking for a convenient payment solution that is not affected by employee engagement. To compensate for this gap, Bill payment kiosk called ATP software by Octal IT Solution comes handy. This increases customer convenience in a fully automated, advanced touch-screen online payment kiosk. You do not have to pay in a specific place, but instead you can choose a nearby kiosk for the payment.
Octal IT Solution is known to integrate bill payment kiosk services and provide people with the introduction of information and communication technology (ICT) tools to provide a one-stop service to provide increased functionality of speed, convenience, certainty and responsibility. It provides a long degree of freedom and cash back guarantee of high security, fast payment service and promote several payment methods. One can select the payment pavilion immediately, check the scanner including debit / credit card through the coin receiver, also known as payment kiosk, and accept depositor cashier and online payment kiosk card receivers.
Healthcare Kiosk Solutions & Medical & Patient Check-in Kiosks
01

Custom Kiosk Software Development
Intuitive user interface / custom kiosk software development including experience, remote management, brand management, guest registration / on-site printing management, reports and more automated solutions.
02

Interactive Features And Functionality
Interactive features include touch screen features, graphics, animations, multimedia, virtual keyboards, digital signatures for camera applications, and business intelligence reporting capabilities.
03

Hardware Integration
We integrate biometric retina scanner, fingerprint reader, camera, simple card reader, receipt / thermal printer ticket receiver / dispenser, barcode scanner, RFID and ticketing system and other hardware.
04

Browser And Device Compatibility
We develop and implement all major kiosk browser software, and wireless connection for desktop and mobile devices including smartphones, tablet PCs and point of sale (POS) systems.
05

Self-service Applications
Such as self-service terminal software programming, self-service, bill payment, ticketing, digital signage retail application, photo booth and camera integration, social media, payment processing software and custom programming features.
06

Advanced Architecture Development
We ensure that session timeout information security, data migration services, digital signage solutions, Content Management System (CMS), remote management and control architecture of third-party technologies.

All-in-One Solution
All the required features come up under a single portal so that user can manage and monitor all the related activities without any confusion.

Data Collection & Privacy
Implementing the most effective big data analytics solutions, we easily map the data of the right patient so flows out to the therapist, and makes sure that it comes with the effective solution.

Wearable Tech & Cloud
While using all the cutting edge technologies, we create fitness apps that delivers on-demand medicine services and patient care prescriptions and beyond.

Targeting Patients Personally
We deliver solutions that comprise of medical history, health care plans and other critical data so as to make the patients realize that he is being treated personally and with utmost importance.
What Makes Us the Buzz of Tech Town
Here's what our business partners say about us.
Tech Talk: Stay Up-to-Date with Our Latest Insights
We have our eyes on what's new in the tech world and bring you the latest updates here!
Octal In The News
Octal IT Solution Has Been Featured By Reputed Publishers Globally
Let's build something great together!
Connect with us and discover new possibilities.






Gain More With Your Field Service
We're always keeping our finger on the pulse of the industry. Browse our resources and learn more.
Let's schedule a call