"Music gives a soul to the universe, wings to the mind, flight to the imagination, and life to everything." – Plato
For over a decade there have been over 523 million users on reputed on-demand music streaming mobile applications like Spotify, Pandora & iHeartRadio that have made a mark in the industry. Create a music streaming app that can help you make goodwill with your audience and generate some great profits.
According to statistical reports of 2021, Spotify had the biggest market in the USA with around 31% of the people being engaged with the music streaming app. Around 25% of these are premium users and 24% are using the application for free. As people are shifting from storage options to online streaming platforms, the internet is playing an important role. Music streaming mobile development focuses on designing applications that can stream in low bandwidth connection seamlessly.
Quick Summary:
Digitization and advancement into new technologies upgrade the level of music to listen to. People look for the latest binge options to choose their taste of curated music and alter music suggestions just by one tap.
The trend for on-demand music nevertheless goes into vain for soon.
With plenty of options seeing into this sector, ergo much attention to the businesses. Here, with this writing, we have prepared an awesome report for the music streaming market and its cost parameter for development.
So without a halt, let's begin.
Streaming Music Market Report
Before we answer you how much does it cost to make a music app, we share here revenue of digital music format out of the global music industry. The share is increasing day by day across the globe as people are looking forward to investing in music streaming applications to ensure banking the trend.
Revenue in the "Music Streaming" is projecting towards higher value with revenue of $20.9M and more in the forecast period of 2020-2027 with 17%.
The top players in the niche music industry are Amazon Inc., Spotify AB, SoundCloud, Pandora Media, Apple Inc, etc.
Interest-based content music increases the market with a 23% search rate and lifts users' interest.
According to the International Federation of Phonographic Industry (IFPI), the music industry will have a prominent market share of 62% in 2021.
Many top players keep on advancing with technologies like Artificial Intelligence, Virtual Reality, Augmented Reality, and holograms.
User penetration streaming is at 30.1 % in 2021 and is expected to hit 40.1 % in 2025.
The market stats here show that music streaming allows different brands to tap into the cultural sphere to hit a larger user base with the content they love.
Categories of Music-Based Application Present in the Market
When you are busy researching how to start a music streaming service do not restrict to one kind. It is just one kind of music application that you know about. There are various other applications available in the market that you will come across:
Any music-based application that you would take to the market should have the basic functionality of streaming the music of your customers' choice, taking songs from over the internet.
When it comes to the music editing feature, it should be easier for the user to mix and change songs as they want and enjoy something that they would like to listen to and explore.
Learning music is quite an interesting hobby and with a mobile application at your assistance, we make sure that you can learn and follow the music from the application thus carrying your hobby forward.
We help you develop a music streaming app like Spotify that lets you showcase your talent on the platform. You can share your performances on the platform that would make your app popular.
Music Identification apps
Scan a song that is playing along, and you have the details. We let you enjoy your music and know your favorite song in your application and mark it for fun.
So next time when you look for how to start a music streaming service just make sure that you include all these important points in your application.
Popular Music Streaming apps
By the mid of the 2000s, both Spotify and Pandora reshaped the music industry with their presence. While iHeartRadio is taking forward a potential step in music curation and listening. Instead of only to the profit, its major concern is on the stick the music lovers to the application, repeated listening, entry of the new artists in the channel, sharing of the music, recreating the music over the platform, accessing the knowledge via podcasts, and getting a live song from the popular radio station.
These applications have driven music aesthetics to new levels.
1. Spotify
(with the music listeners actively present of 406M in a quarter of 2021)
Spotify has held its strong presence in the music streaming industry over the years. It's not a question of satire. Spotify came into existence when there were fewer music listeners applications available in the marketplace. To date, this music companion app is embellished with new and fast features that will not last its love in the heart of music lovers.
Offers both free and premium quality music with the successive figure of more than 100M users. Users have the option to spot Shuffle free music, with Shuffle Play, stream single tracks, curate your playlist, and many more new features. Starting with the monthly pack of $10 per month.
2. Pandora
Pandora has a great user base with more than 76M subscribers covering 70% of the American music market currently. Users can personalize their music with loved playlists, radio zones for continuous music streams of favorite artists, listen to individual tracks, podcasts, etc. users have the option to go for a premium version with the monthly cost of $10, listen to unbeaten music without any advertisements.
3. iHeartRadio
Now you can discover your choice of music, podcast, radio for free. Spot your favorite station from the app, add it to your library, and plug it on any device on phone, tablets, or wear os, Chromecast, and many more. You have plenty of choices from new episodes, comedy, or finance; just open your app and hit the tab.
Critical Features of Music Streaming Mobile Application
The above stats are good enough to make music businesses invest in the music streaming industry and mobile applications. If you have decided and are looking forward to having a music streaming mobile app development for your own music business then given below are some of the most critical features or factors that the App developer should not miss.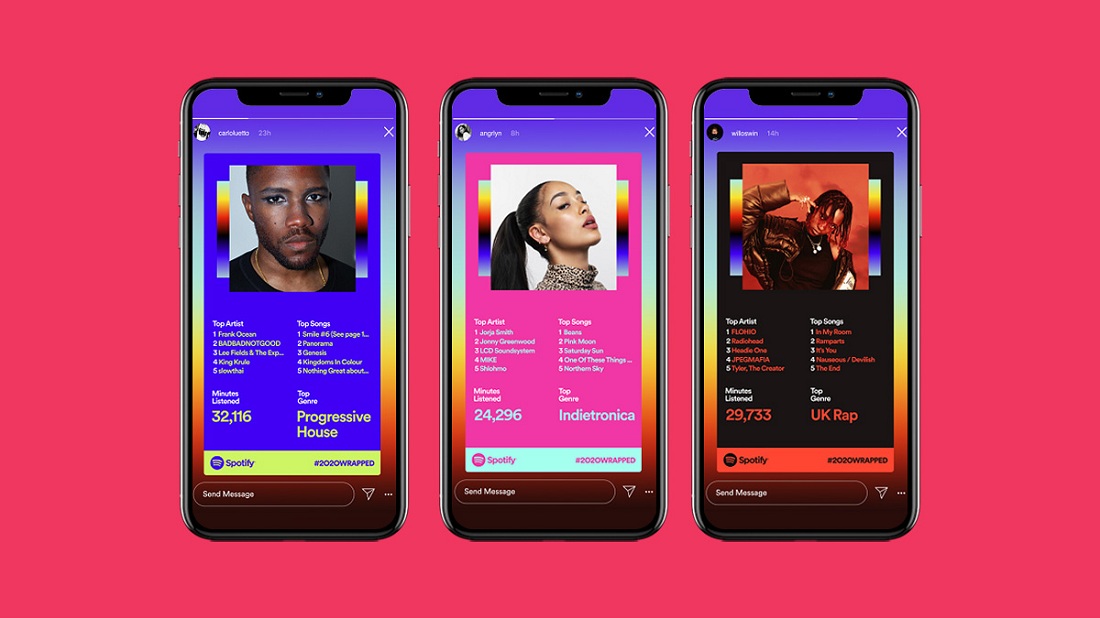 Audience Captive UX UI
We offer interesting UX/UI designs that make your music streaming application look good and interesting. With great aesthetics and easy navigation, we make it a point that your audience enjoys the experience of exploring the songs from the application and finds their choice of songs easily.
Registration/Login
After installation of this freemium app, this is the page the user should be redirected to. The user should have the option of registering in the application via basic information like name, country, age, contact number, and a photo for profile picture though it's optional. The App developer can use this information or data for future scaling and analysis and also keep track of the user's music taste for better music prediction. The App developer can make it easier for the user to sign up via connecting it to their social media platforms like Facebook or Google with a few clicks.
Home Page / Music Playlist
After a successful login, the user should be able to select their taste of songs from the vast collection of different genres and wide settings panel available on the home screen. The App developer can also limit the types as per the access level. App Developers can also give them access to random songs in small sections "Today's Top 5", "Top 10 International Hits" etc., and let the user discover new and trending technology as soon as something is released. This section should be developed keeping all the possibilities in mind as not giving proper flexibility to make a playlist can be a huge turn-off for any user.
Search / Discover
Exploring music is the first thing that a user may do after opening the app as it is a music streaming app. It helps the user to filter through the ocean of music libraries and databases. It is essential functionality for this kind of streaming app as everyone would prefer their favorite tracks at their fingertips. Also, allow the user to filter tracks as per their preferences. The App Developer can set filters to the artist, albums, mood, and song names and even on the year of release.
Share and stay social
Let the users follow their favorite artists so that they can stay updated with any new album or songs. The App Developer can also make people follow their friends and share the playlist with them or in a group which is a more advanced and sophisticated part. Tracks should also have a share option for sharing on social media. In a way, it is a promotional and smart advertisement practice and hopefully, the App Developer may get more user engagement when keeping the option open to share things in the social feed.
Push Notification
The Push Notification feature is a must for connecting the app to social media. People who share tracks like to stay updated with the activities of the people they are following and push notification is the only way out to be connected. If the user doesn't get any notification for things, then it will be considered as a lack of communication.

Offline Music
What if the user has exhausted his internet data or is on a trip with a bad network connection and if the app so developed doesn't support offline music playing features then the users may not be opening the app for days and can install some other application which has those functionalities. So it's better to use the device cache and save music offline. Allowing the users to save music to their external storage will reduce the hassle of downloading things from external browsers and downloaders.
Bitrate Matters
There are a few things that are very important for music streaming apps, and of them the most important one is bitrate. App Developers developing on-demand music streaming apps need to use a particular format that can be downloaded within seconds and plays the music without buffering. The format which makes the streaming feel seamless is M3u8, but the odd thing about this specific format is it breaks the bits into small packets, and each packet has its limited lifespan.
Music Quality
Formats like FLAC or Lossless give good quality but can take an eternity to stream due to the massive size, so MP3 is the better option in that case. Though 128kbit/second is the kind of standard for ear pods, still some people may prefer to stream at 320kbit/second. As such the App Developer can keep all the options and make things work outsmart by giving access to the higher bit rate to only the premium users.
Personalization
This feature is entirely about user experience. An App Developer can keep options to switch to different themes so that users don't get bored of the same user interface. Implementing fresh and appealing virtualization when the media is playing is also a plus point. Suggesting songs according to the user's current location just by using the right controllers can make this app stand out from the rest. Don't forget to add the feature of the audio widget.
Additional Features: The concerned App Developer can also think of adding some nifty features to make it more appealing such as Allowing users to book tickets for upcoming music events in their city. It will actively turn out more profitable for the sponsors. Events calendar throughout the year Including chat functionalities. Themed radio stations to catch their/users' favorite stations go live on air. Option to select or mark songs as a favorite.
Now having mentioned all those features in the music streaming app, it's time to be aware of the languages and platforms that the App Developer can use to implement this dream into a reality. Let's move into specific segments one at a time.
Revenue Models for Music Streaming App
The music industry has flagged many opportunities to the individual as well as a pile of entrepreneurs. This enhances great revenue-building into the marketplace. Mainly the revenue gaining model has been distributed into two parts:
32.77% share; Earn 70% from ads
With the availability of 180M premium users
Ad-supported MAUs: 236M users
With the online growth of 136% in the first quarter of 2021; a total market share of 13%.
iHeartRadio media platform conspires huge market share over the years into the industry. Digital and podcast options surge good profit and have generated $2.95B in the US market alone.
Advertising Model:
This is an over-the-top model; where the owner gives some part of space to the niche service providers to get a good amount of traffic. The best places to fill the ads are the home screen, most visiting places, etc. the businesses have placed their banner, where the potential users have been listening to the music.
Subscription Model:
This is the prime model to gain revenue quickly. Under this model users get the best features including skipping the unlimited tracks, choosing the monthly pack for ad-free music, etc. you can acquire your users for long with this model giving them ad-free services.
Promotional Based Model:
In this type of model, service providers distribute their service flow over the different platforms to get them promoted shortly. Businesses can promote their services with music, albums, or campaigns. Set a price plan for other music artists to promote their work on your channel. Letting each other grow is the new reality in the industry.
Music Streaming Architecture

Music streaming applications may seem quite easy to navigate but it does require a lot of research and exploration when we talk about their development. We share here the major aspects of developing music streaming application that can help you to build a music streaming app that can generate high revenue.
Back-End Technologies
To make apps work and synchronize in both web and mobile platforms the App Developer can make use of Cassandra, PostgreSQL, and sometimes a general caching system of the memory. But it would be better to keep the main framework as Python and JavaScript. Some of the other tools which can lower the impact of complexities and the cost are:
To process and manage data in real-time: Kafka Software
For storage or caching with CDN, it is better to use Amazon S3
To integrate with Python services and model-based testing use GraphWalker.
For the primary platform structure, App Developers can take the help of Google Cloud platforms or Dataproc.
For the desktop-based UI (CEF) Chromium embedded Framework is a better option.
One can also use Bootstrap for making it look classy and sleek for websites.
Nginx for HTTP and proxy server as it is an easy and open source.
The Backend is the most complex thing that needs strategic implementation. The architecture of the server-side is the clever part when it comes to building apps like Spotify that run seamlessly on every platform. Things may get tangled as there are many options available to choose from.
Cloud Storage: – Either we can use our server or can use cloud storage services like Amazon S3, Azure, or Google Cloud Storage. The storage server plays an important role in media platforms because it handles thousands of requests per second with superb efficiency.
Content Delivery Networks (CDNs):- To better serve the user experience we need to use the highly scalable CDN services to stream the media securely. So for that either we can configure our own media server or we can use a cloud streaming server to stream. Like that Amazon cloud front.
Video/audio transcoding: – In the back-end process we need to transcode the media files in various media formats to make them supportable to all major browsers and devices. For that either we can use open source software like FFMPEG or a third-party solution like Amazon elastic transcoder.
Digital Right Management (DRM):- Standards to help you protect your content
Media Server configuration:- Configure the server to support all major browsers and devices, we need to configure the streaming protocol like HTTP, HTTPS, RTMP.
Player configuration: – We can configure the player configuration as the mobile and desktop both serve the content quality based on the user's internet speed.
One can also use PHP to some extent for the server-side, or the App Developer can choose JAVA. Other options include Clojure and HTML5 languages. Each task should be connected to the so-called access point to establish the link. Also, keep in mind if the concerned App Developer's server is in the USA then the users located in China should not suffer from low bandwidth so it is recommended to take data centers in different places for better bandwidth.
Music Intelligence Algorithm
It is one of the coolest features for the further betterment of the app. The App Developer can track or curate the recommendations algorithm in three ways.
Curation of the music data by human medium
Using audio analysis algorithm
A mix of both these
For instance, Spotify uses the music intelligence platform Echonest & eMusic to synthesize billions of data points and transform it into a musical understanding of Fan, Artist, Song and offers playlist API & more. The Echo Nest's music intelligence platform powers over 400 applications, redefining how fans discover, share and interact with music.
When the user likes or dislikes a song, The algorithm should be able to keep track of the feedback and try to put the songs according to their suggestion. The algorithm can track a user's preferences when he/she continuously skip songs. As such, gathering this information can help in improving the overall listening experience. The Mobile App Developer can also use this data to show social peers having the same taste in music.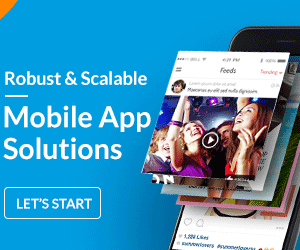 Other Technologies
Bandwidth, Twilio- for Push Notifications
Nexmo – for SMS, Voice, and Phone Verification
Braintree & PayPal- for accepting payments
GWT – for Powerful Programming
Datastax – for Data Management
Mandrill – for everything related to emails
Languages: Python, Postgresql, JS
Be Smart & Unique
Apart from other similar apps for music streaming Spotify excels in some areas due to its unique ideas. They have implemented a new way of making streaming more seamless without any delay. The trick is instead of hitting the servers for every requested song Spotify searches in the device cache to know whether the user has previously heard that song or not.
If the user has heard that particular song then Spotify will stream it from the hard drive cache. And if it hasn't then it starts extracting in fragments from nearby Spotify users who have played the song. It is a smart move; therefore implementing this feature will reduce a lot of the server's overhead time.
Licensing
People use music streaming apps so that they don't have to pay for the new songs. These apps make the songs available but in a legitimate way. So for streaming, one needs to have Public Performance Rights. In the United States, App Developers get these rights from three agencies, such as Broadcast Music Incorporated (BMI), The American Society of Composers, Authors and Publishers (ASCAP). In Europe, App Developers need to apply to get these rights from European Stage Authors and Composers (SESAC). They also need to get license contents from these companies-
For indie artists, there are Independent aggregators like Merlin Network
The Most demanded labels are Sony Music, Warner Bros, and Universal Music Group.
Music publishers like Sony/ATV and Universal Music Publishing Group.
Though all have different ways for licensing deals the most common ones are:
Through equity
As per-stream rate
Giving payments for future streams in advance
Through some percentage of the revenue
On average big apps like Apple Music and Spotify pay 58% and 55% respectively to these labels. Through mobile app development Partners can do licensing from country to country as there are no global standards for it until now.
So How Much Does It Cost To Develop a Music Streaming App
An App Developer may not be able to estimate total cost from the beginning itself as prices vary with features. The mobile version of an app is a lengthy and complicated process and can take a much longer time. Music App Development Companies usually charge on a per-hour basis according to the complexities involved and timeline.
The current standard as per hour ranges from $30-$40 which can be considered as a good deal for this kind of app. Costs also include paying for UX/UI designers, Quality Assurance, and the Testing Team as they are as important as back-end developers. The cost of developing on-demand music streaming mobile apps depends on location factors.
For instance, US-based App Developing firms take around $50 – $250/hour whereas in Western Europe and Eastern Europe these charges range from $30-$170 and $20-$150 respectively. The cheapest of the lot is India where mobile app development company can get things done within as low as $10 to $80/hour. Therefore to make a music streaming app like Spotify will cost around $22,000 for iOS and $30,000 for Android.
The continuous innovation makes the costs of developing Demand Music Streaming Mobile App cheaper in the coming years. So to turn into a profitable investment, one needs to spend more on the unique features that the previous apps lack right now and then implement the App at the right time to gain the advantage.
Wrapping This Up!
With people being so dependent on technology and mobile applications for all their needs, music streaming applications like Spotify are increasing in demand. At Octal IT solution, we have a team of mobile app developers who can help you enter the market with a highly engaging and user-friendly application that not just operates right but works right too.
If you too want to enter the market with a high-earning application, all you need to do is hire the right app developers who can help you build a strong digital presence and beat your competition.