Today most of the businesses in every arena have taken the plunge with technology and have a web presence. Be it the food industry, cab booking, bus service, e-Commerce, they all leave no efforts to allure their audience with something appealing and convenient. Even the real estate and construction industry is not untouched with this massive change and there are several of construction business owners out there who wants a website as well as mobile apps, and the ones who don't have it yet, giving the web presence a serious consideration owing to the many benefits it offers to them as well as to the users. A sneak-peek into the construction arena Let's begin with the market in the USA.
Did you know that presently it is among the major construction markets in the world? In fact, its construction expenditures reached over to US$ 1,162 billion and right now several new construction projects are coming in the city of New York, which is leading the list of construction expenditures in US cities. Despite this high rate of growth, the construction industry is still in a huge financial and time loss. You must be wondering how.
Well, do you know that the average value of paper-per-employee is $80 Now it is these high expenses that lead to a major loss. Due to this very reason that more and more entrepreneurs in the construction businesses are taking solace in these tech solutions which are pretty revolutionizing the construction industry. These business owners are prioritizing technology over everything else, however, there still are many of the entrepreneurs who are yet in the process of adopting tech or are yet to realize the impact technology can have on their business. Now the fact that needs to be noticed here is that despite tech & software prevailing in the construction, there are yet some major issues that require being dealt, such as tight margins, high competition, skilled-labor shortage, and involvement of increased risk.
The ultimate-solution: Construction Mobile Apps
The rise in productivity is the only solution to all of the above-mentioned problems. The traditional construction software used by businesses couldn't solve this issue of productivity and this is why nothing works better for a mobile solution. Yes, mobile construction apps are the need of the hour as they take care of the common problems present in the arena and works to push the construction industry upward. What has also been identified is that there is a massive gap between the presence of construction mobile applications and the utilization of these applications. Thus, they do not just intend at developing new software and but also aim to utilize them to their full extent. Let's understand this by an example. So, as mentioned above as well, the average paper per employee is $80, and on average it takes around 20 minutes to locate a paper document.
Also, in case you lose the paper due to flood or fire, then 70% of businesses are going to doom in just a matter of three weeks. So, what we learn here is that paper adds to the liability and reduces efficiency and productivity. And now imagine the benefits you can have by replacing this paper with the mobile application. Not just you can save tonnes of money, also it also speeds up the process of searching the records on the fly, while keeps the data safe on a cloud server. As per a survey, among more than 600 construction business owners, around 80% think that mobile solution is much needed.
Read More: Best Payment Gateway for Ecommerce
How Mobile apps are beneficial for the construction business
Right now the expense created by paper is a lot, still,40 percent of ‌construction firms use paper plans on the job. However, by simply replacing papers with mobile apps, one can witness a high increase in productivity. Today, the development of custom mobile apps are a lot less expensive and well as less time-consuming.
Here we have discussed the importance of mobile applications in the arena of construction:
Enables to be more productive
Research states that 77 percent of megaprojects all across the world is 40% or more behind the schedule, and this increases the costs by 80%. Now the widely-spreading mobile application trend in the construction arena allows the stakeholders to access documents & other relevant information pretty quickly without any time waste. This way, these apps are seen as one great solution for this industry as it increases efficiency and thus saves time as well. There is around 80 percent of the professionals who manage projects via smart devices such as mobile phones and tablets. Here, all of the project data can be registered and uploaded to their respective corporate systems by the supervisors. This way, team members on the field and the other members at the office can be on the same page and stay updated.
Not just these, but these apps allow the managers to delegate various roles to workers and can update the changes then and there, they can make requests instantly for equipment repairing and can also quickly report the incidents. Precisely, these apps make the teams within the construction more productive, alert and connected.
Real-time Analytics
Business intelligence and Big Data is finally reaching the construction business, so this way was earlier on reports created only at the day's end, nowadays managers are using real-time reporting tools on their smartphones and tablets to get updates on the field issues, project costs, and team performance. Thus, the project managers are able to predict necessary improvement, if any, and take the right actions.

Time for Mobility
As per the 2016 Global Construction Survey conducted by KPMG, there are 77 percent contractors and 65 percent of owners who are using mobile technology for promoting the construction project completion. Numerous construction firms manage a team at the office, however, the numbers here are very small as compared to the ones out in the field. However, by having entire data on the cloud, all of the team members are able to access the files, download the changes as well as view data on any of the devices even while being on construction sites.
Enhanced Communication
Robust communication is integral for the construction industry as the lack of it can mess things up. Quite often the communication gaps between project managers, owners, and supervisors can cause misunderstanding. However, by having seamless communication one can ensure that all heads who are associated with the process stay synced together. A construction mobile apps allow these three to get a whole project view and this allows to enhance the communication process on the whole. This even allows maintaining the transparency & leverage communication process in the construction industry, as the project stakeholders get increased visibility and feel involved in the process. It improves the relationship between stakeholders & other parties involved.
Allow to run projects on time
Project completion is one big challenge in the construction industry. Often due to re-working, delays occur, like in case of a construction site, certain parts may require redesigning as per client?s demands and this increases overall project cost as well as time taken for the completion. However, the use of rendering tools & software allows us to create the 2D & 3D renderings and this eliminates these kinds of hassles. Most firms today are using these tools for creating virtual tools & renderings to detect the construction issues prior to the start of the process. Also, the use of custom mobile apps for the construction, allows the managers to sync & organize operational activities. Tasks can be scheduled and it ensures that construction work is taking place at the scheduled time. This allows optimizing resources.
Ensure Security
With the help of mobile apps, hazards and risks associated with the operations within the construction industry can also be mitigated. It is known that the rate of injury is quite higher in the construction industry as compared to the other sectors. However, by using these apps, the involved construction managers would be able to keep track of training sessions. By ensuring regulatory compliance, certainly, enhance the safety of the workers. Also, in case of any injury or safety concerns, it can be immediately reported via the app. This way, things can be taken care of by the authorities immediately and in a better manner.
Enter in the Future with Robots & Drones
Well, the increasing time & cost pressures, rising client expectations, and augmented complexity of the construction projects have added a lot of stress for the construction businesses. This is why most of them are finding solace in digital solutions to raise productivity levels and keep these issues at bay. Like, the number of top construction companies are using 3D Laser Technology for surveying land & building and this also identifies sewers, water pipes, fiber optic cables, and phone lines. Even drones are being used in the construction arena, to survey lands, monitor huge construction sites and to track project progress.
Digital Sales Assist in Direct Service
There is a lot of competition involved in the construction industry and for winning the race one must think way ahead of their competitors. By knowing about the projects that your potential customers will have in the pipeline and their requirements, before your competitors, then you are certain to stay ahead. And this can be done via digital solutions that help businesses to enhance the CRM (customer relationship management) programs that allow analysing the customer data.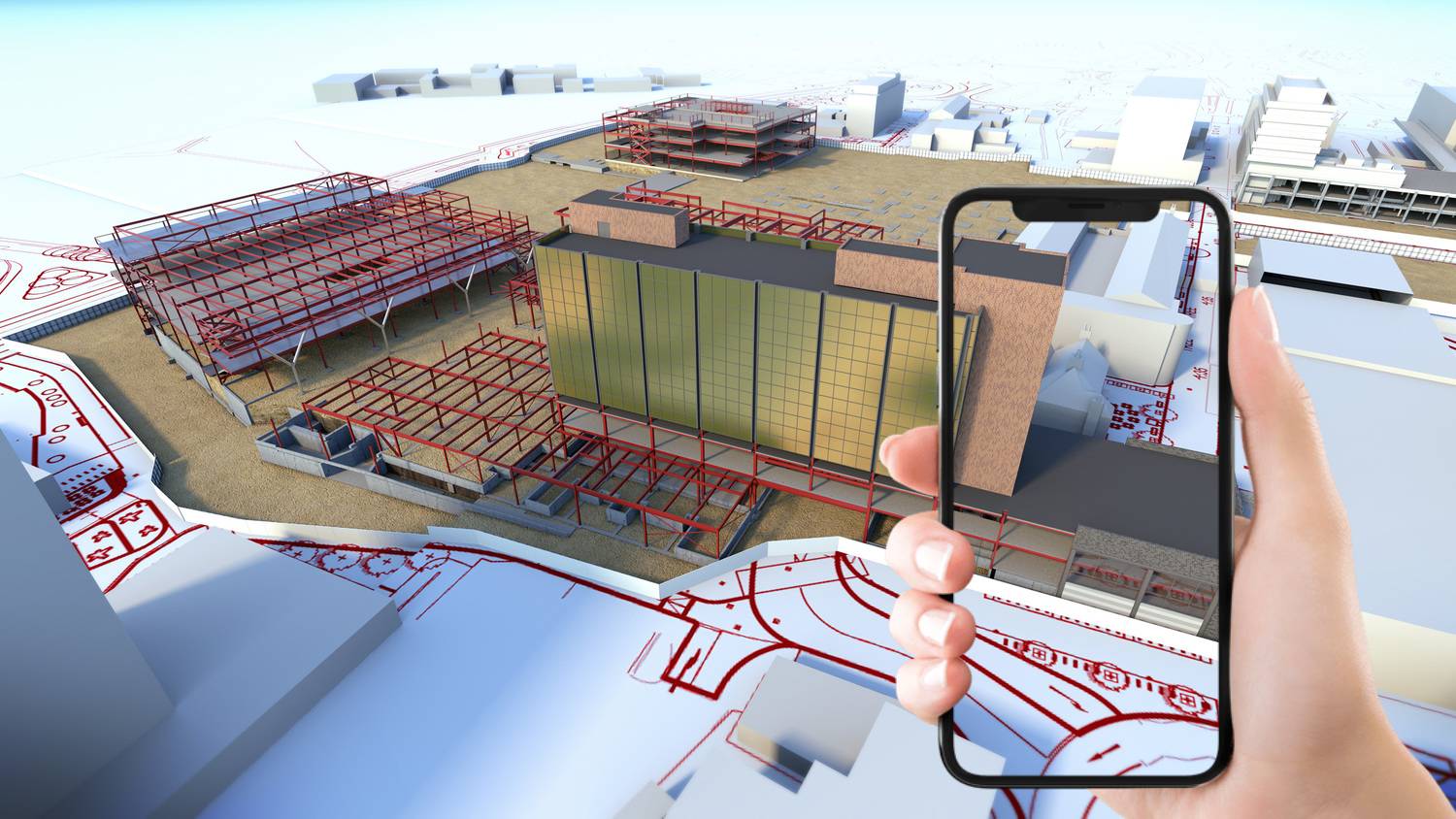 Like, these apps help in generating a lot of information for daily updating to add value & cement customer loyalty. An app that highlights all possibility of saving instantly once you enter building data & current energy prices would be of great help. This kind of service has the potential to immediately convince the customers and trigger spontaneous purchase decisions.
Great for stability
It is quite obvious that you won't enter the construction business for just one project and you must be aiming to stay, isn't it Thus, building a healthy relationship with the customers in integral to run a successful business, and there are certain factors it depends on. Same way, during the projects, there is increased cooperation, while at other times they are lengthy gaps between the projects. Here we call this period Down Time, which we suggest to wisely invest in creating long-term and strong relationships with your customers. There are after-sales mobile applications? that are great for this purpose and offer a crucial opportunity to the construction companies to invest in forming better relationships with their customers. For instance, CEMEX, a Building Material Provider, introduced this exclusive app that measures and communicates how much cement is left in containers. This app is crucial for streamlining the supply line and ensure that deliveries are arriving just when required.
Checkout More: What is B2B Market Place App Development
Conclusion
In the global construction sector, 77 percent of megaprojects are running around 40 percent behind the stipulated schedule and this shoots up construction costs by 80%. However, with the incorporation of customized construction apps, this scenario in the construction arena can be improved. This will allow stakeholders to get seamless access to documents & other required information and the overall process is going to speed up while time wastage can be mitigated. Due to this reason today more and more real estate developers and construction business owners are embracing mobile apps for construction.
In case you are looking for a construction mobile solution for your business, then it is advised to go for credible mobile app development firms that have great experience and an amazing app development team. Also, as compared to app development companies in other regions, the Indian app development firms are more on the reasonable side, without any compromises on the quality front.