Today is the time when celebrities prefer direct interaction with their fans and many of them are actually keen to up' their social media game. To cash into this frenzy, there is a new trend up-for-the-grabs', i.e. "personalized mobile apps for celebrities".
Understanding quite well, the significance of social media and its impact, a major number of aspiring as well as famed actors & actresses are getting their personalized apps developed. After all, what better way to engage with your fans than by aggregating all the social media into one platform Branding and relevancy plays a major role in all of celebrity marketing strategies & goals and it's a good thing that most of them are realizing this.
If you don't believe us, go by these statistics confirming the celebrity mobile apps frenzy It was in the year 2014, when Hollywood celebrity Kim Kardashian launched her own mobile app "Kim Kardashian: Hollywood". For the unbeknownst, the celebrity app was an instant hit among the masses securing record-breaking downloads & revenue, as of course.
Till date, there are more than 42 million downloads. It came out in Q4 2015 that the app had successfully earned $13.6m dollars and that the core audience of the app were actually fans of celeb culture' and women between the age of 18 to 36.

Why is it important for celebrities to have a Mobile App?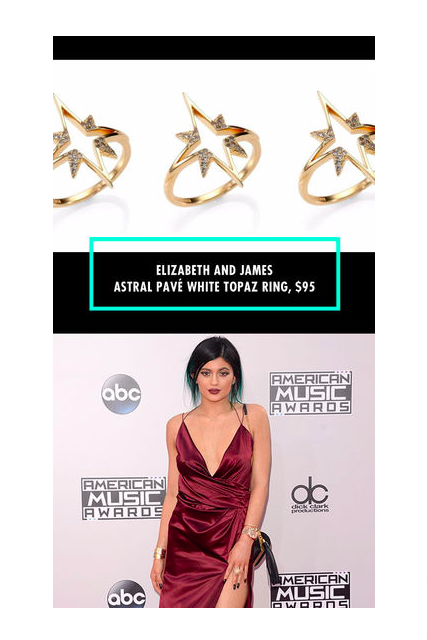 Celebrities have been active on social media channels like Instagram, Twitter & Facebook since forever. This enables them to actively interact with their fans, stay in touch with them and expand their audience. And now the reasons behind celebs launching these apps are the same. These mobile apps are actually a great tool for the renowned faces like musicians, actors, influences to stay connected & popularize their brands.
There are myriad celeb apps in the market already, like we mentioned Kim Kardashian, then there are Kylie Jenner & Kendall Jenner, Ellen DeGeneres, Britney Spears, Nicki Minaj, Katy Perry, and several other public figures have their own mobile application. And there are new names popping up every other day.
Some crucial reasons why celebs should create their personalized app
Strengthen their brands: These apps allow these prominent faces to stay in touch with their audience both online & offline. A personalized celeb app is seen as a perfect brand marketing technique for celebrities. This way: Ages ago, celebs made regular TV appearances to stay prominent, then years ago the craze for official celebrity websites was very much evident. Well ya, some celebs still have websites, but honestly, that is just not enough right now. So, a celebrity mobile app is what needed today.
Great source of income: Money is important and celebs are no exception (after all there is a reason they do all those advertisements, isn't it) And, yes, in case you are forgetting celeb-branded apps tend to generate more revenue as compared to the non-branded apps.
Most of these celeb apps offer both free & premium content, so they successfully attract all kinds of users. In fact, with free celeb apps, there is an in-app purchase feature. This way, they can earn money through subscribers who go for subscriptions, premium content or several packages.

Did you know: "Kim Kardashian: Hollywood" app was launched by Glu Mobile in June 2014, on both Android & iOS. In just the first few days of the release, the celebrity mobile app earned $1.6 million and by the end of the first quarter, there were 22.8 million subscribers and the app earned $43.4 million. This way, developing celebrity mobile apps is a profitable deal, money-wise as well, for both celebs as well as mobile app development firms.
What are the types of Celebrity Mobile Apps?
By now you know it all about the importance of celeb mobile apps for personal branding, so next, let's explore the types of celeb apps:
Games: Presently, the most popular niche for celebrity mobile apps is Games. Like, when Glu launched Kim Kardashian: Hollywood it gained instant fame as celeb mobile games. Since then, many of such Celebrity mobile games apps have been launched in the market, like there are for Britney Spears, Gordon Ramsay, Katy Perry and Nicki Minaj who repeated the success carved by Kim Kardashian gaming app.
There are in-app purchases also offered in most celebrity games, like to buy clothes similar to what was worn by the celebrity, as well as various subscription plans are offered, like Kim Kardashian: Hollywood offers Bronze, Silver, & Gold subscription programs that cost $4.99, $19.99, and $49.99 per month respectively. Celebrity games are a great way to connect with fans and it is better when the celebrity has an involvement with the app like they can add their personal view to the game and that can grab more players.
         Also Read – Top Celebrity Look Alike Mobile App 
Lifestyle: This kind of app offers content that is out-of-the-league and allows the users to get a sneak-peek into their favorite celeb's life. Usually, such an app has both free & paid content. They feature makeup tutorials along with the links to the products they used. Also, users can virtually buy the entire look of the celebrity with the link for clothes and accessories provided within the app. For instance, apart from the gaming app, Kim Kardashian also has Kim Kardashian West Official App, which is free to install but also offers a subscription at $2.00/month. These lifestyle apps are a great means for celebs to stay connected with their fans as well as to strengthen their brands by featuring candid pictures & videos. This way the fans get a sneak-peek into a celeb's life as well as feel a tad familiar with these prominent faces.
Content apps: The content shown in the app differs as per what a particular celeb is popular for. Like, renowned British chef Jamie Oliver launched cooking apps: Jamie's Ultimate Recipes & Jamie's Recipes, where the celeb cook showcases step-by-step cooking instructions, thus inspiring this fans to cook those recipes. Such apps can be free & as well paid, or there can be a source of earning via subscriptions to premium content.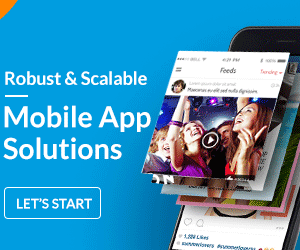 Social-platform: This kind of app is great to unite & to extend a fan's community. Like there is a Taylor Swift app, "The Swift Life", which connects the singing sensation to her fans. Such apps offer the latest news about these celebs, comprising of exclusive pictures & videos, however, what makes it truly exceptional is how it allows users to connect with other fans, and this way the celebrity's fans can share, like & comment on one another's post.
What type of celebrities is investing in this trending technology?
They differ from:
Movie stars
Wannabe actors
Reality TV stars
Social media influencers
TV series actors
Sports celebrities
Learn More – Best Celebrity Look Alike Mobile Apps
Here we'll discuss the integral features of celebrity apps for various arenas
Film Celeb Apps
There are numerous celebs in the arena of the movie industry, like prominent movie stars, directors, producers, who can leverage this platform to: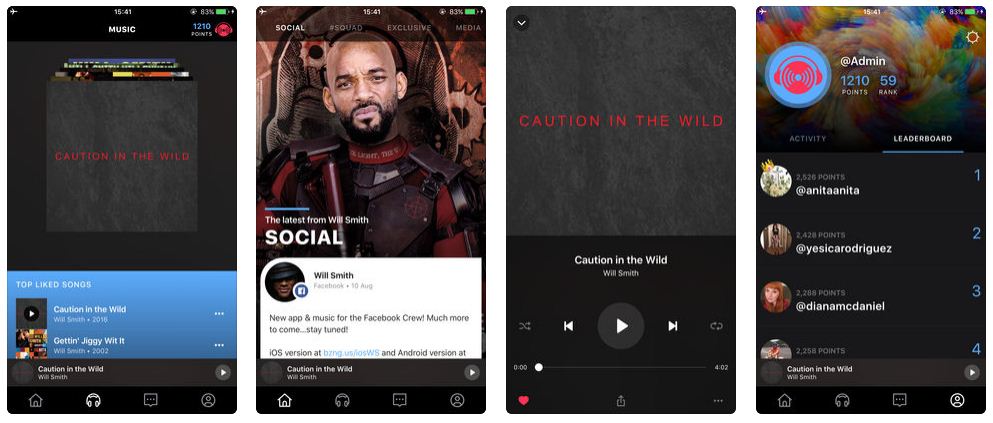 Promote New movie or TV show releases;
Sneak-peek into daily lives;
Share about upcoming projects;
Participation in events/award shows;
Share personal pictures/candid videos.
Sports Celebrities
Big names in the arena of football, cricket, golf & basketball are also showing interest to have their own personalized app. These apps will be useful for:
Share about team selection;
New ad campaigns;
New brand endorsement;
Give their fans some sneak peek into their lives;
Stay connected with their fans.
Music Personalities
Kim Kardashian, Britney Spears, and many other music celebrities have their own music app. Renowned music artists are using this mobile app platform to:
Inform their fans about forthcoming events;
To connect with their fans;
Share details about the song they're working on;
Share about new song releases.
RJ & News Anchors App
Just as other celebs, Radio Jockeys & News Anchors can also get their mobile apps developed which can be used to:
Details of their show;
Upcoming events to be featured;
Share recording of previous day's shoot, etc.
Political App Development
Prominent political faces like Barack Obama, Angela Markel, Vladimir Putin & Narendra Modi have their own mobile apps already, which they use for the political & promotional purpose, like for polls, campaigns, canvassing & to inform their supporters about: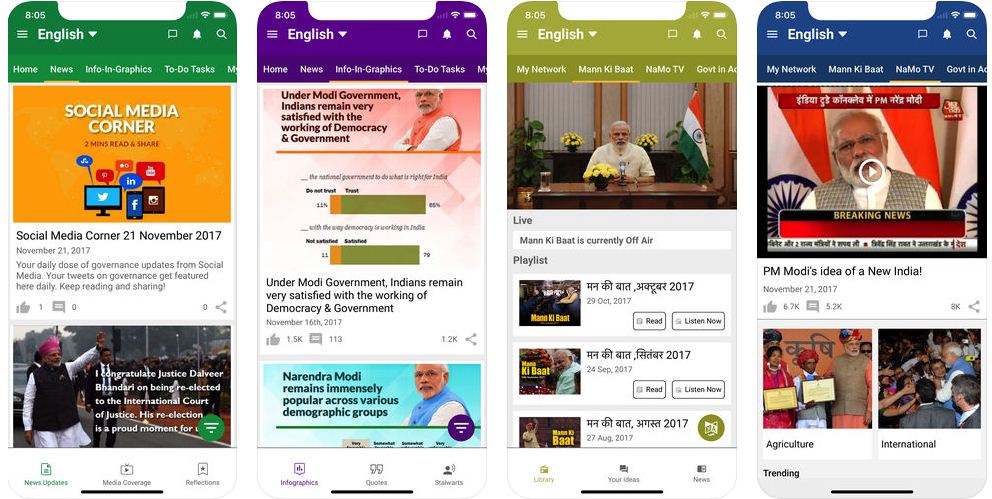 Members of Parliament;
Agendas;
Details related to forthcoming campaigns & rallies;
Commitments;
Achievements, etc.
Upcoming Events
News & Discussions

Comedian App Development
Speak of comedians, and the first few names that pop in our heads are of Louis C.K. and George Carlin. Meanwhile, renowned comedy artists are leverage a mobile app to:
Gather better fan response;
Share details & timings about upcoming shows;
Forthcoming shows;
Details on how to collect passes for their events.
Whats are the Features of a Celebrity Mobile app?
Sneak Peek: This Feature can be used by the celebs to give their fans a sneak-peek into their daily lives.
Schedule Post: It is useful for the celebs to schedule posts so that even when they are on a vacation they account will still offer content to their fans.
Schedule Daily Social Post: Celebs can schedule daily posts for their social media accounts through the app.
Announcement Alert: Whenever a new update is posted by the celebrities, their fans are notified about the same via a push notification.
Chat: It is quite a useful feature as it allows celebrities to chat with their fans from time-to-time. This will certainly please them and enhance the users? engagement with the app.
Fund-Raising: Celebs can ask their fans to raise funds for social causes.
Live-Video Streaming: Again a useful feature, as this enables the celebs to stream a live video for their fans, maybe of an event, or to video chat with the fans.
In-app videos: App users can come and watch the in-app videos posted by celebrities, maybe movie trailers, new shows, interviews, TV appearances, etc.
Set a Calendar: This app feature allows the celebs to set a calendar for the forthcoming events they require to attend.
Picture Albums: Celebs can create a picture album in the app and enable their followers to share them.
Social Media Integration: This feature allows celebs to integrate their Facebook, Instagram & Twitter profiles from the app.
Conduct Polls: Celebs can conduct polls from time-to-time, to gather information about their fans
Which are the top celebrity Mobile apps?
Celebs totally admire the attention they get from their fans and getting their own personalized apps to allow their fans to follow them and to stay in touch. So, here we present a few of the prominent celebrity apps that are just loved by the users.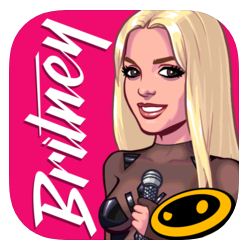 Britney Spears: American Dream-Well, famed musician Britney Spears has her own game, American Dream, which pictures the amazing atmosphere of a Pop Star. It allows users to handle discussions with managers and they can also create their own songs and organize musical events. This app is available for free and offers various features like competing with other singers and design their own album.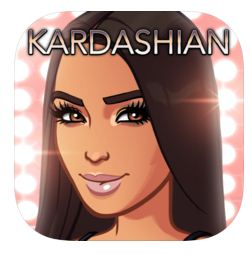 Kim Kardashian: Hollywood & Kimoji-Do you wish to be Kim Kardashian for a day? Well, the simple way to do it is to play Kim Kardashian: Hollywood. This game is available for free, however, to purchase the virtual accessories to doll up to look like Kim Kardashian, you will need to make in-app purchases. Another of her app is Kimoji, which is again loved by her fans, and it is basically a mix of Kim and Emoji. But here, the users need to make payments to add a small picture of Kardashian to their virtual discussion.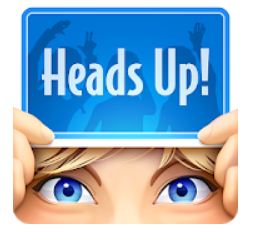 Heads Up –This is an app by Ellen DeGeneres, who plays her popular game "Heads Up!" with the app users. This is one fun game that requires users to guess a card from different categories guided by your friends in just 60 seconds. Post that, the users may share results with the people they know.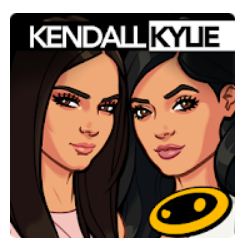 Kendall & Kylie –Well, this app comes from the Jenner sister-duo, known as Kendall and Kylie. This app is in direct competition with another sibling, Kim Kardashian's app, named Kim Kardashian: Hollywood. The difference between these apps is that the one offered by Kylie & Kendall asks users to build their own story, while the one by Kim asks the users to act as their favorite star.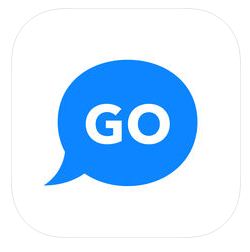 Gotta Go! –If we tell you there is an app offered by Chelsea Handler, then what first comes to your mind is that it'd be funny. And well, you are bang on. In fact, this app is quite useful too. Like, imagine you are in the mid of a boring conference, then use Gotta Go! This app will allow you to set particular alarms and then you will receive calls/messages telling you that there are better things to do out there at that very moment.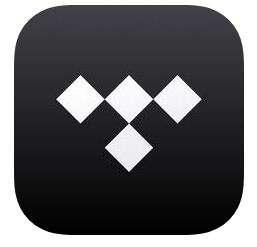 Tidal –This music streaming app co-owned by Kanye West, Madonna, J. Cole, Jason Aldean, deadmau5, Calvin Harris, Chris Martin, Usher, Alicia Keys, Arcade Fire, Jack White, Daft Punk, Nicki Minaj, Rihanna, Beyonc, Jay Z and comes at $20/month.
These are a few of the celebrity-brand mobile apps that are hugely popular in the market. 

In case you desire to get such a Celebrity mobile app developed for you, then get in touch with a Celebrity Mobile App Development company, to get a great app created for you that won't just entice your fans but will also allow you to boost revenue streams.