For a long, online dating was available only for straight people, and recently, online dating platforms have welcomed the LGBTQ+ community. Whether you are looking for a hookup or a serious relationship, these gay dating apps help you find your desired match.
Also, LGBTQ+ dating apps allow this community to enter the dating business free from judgment and discrimination, offering a safe space to connect with others. As per an Urban Institute study, LGBTQ+ singles experienced a sexual victimization rate of 23.2%, which is around 11% higher than the heterosexual rate. It makes clear that this community needs its own safe space, and LGBTQ apps offer just that.
However, people often get distracted by the pool of apps available in the app stores. Hence, this article discusses the best LGBTQ+ apps available, making it easier to pick the right one per your preferences. 
Market Size & Statistics for Gay Dating Apps
Recent research states that 55 percent of LGBTQ+ adults in the USA have used an online dating website at least once, whereas 28 percent claimed they found their current partner via LGBTQ dating apps for Android, iOS, or the web. Also, 37 percent of single adults are using LGBTQ apps to find casual encounters, hookups, or a relationship. The gay dating apps earned $3.08 billion in 2020, a steady increase from the previous year's income of 2.52 billion in 2019 and $2.23 billion in 2018.
What Are The Types of Gay Dating Mobile Apps Available?
There are a variety of Gay Dating apps available in the app stores, such as:
Hookup Apps: This category of gay dating apps is for people looking for a fast and no-questions-asked hookup. Hence people seeking severe relationships can choose to steer clear of this category of apps.
Serious Relationship App: If you are someone looking for a serious relationship, there are many gay dating apps available that allow you to find the right match.
Casual Relationship App: This category of apps is for people looking for casual encounters with gay counterparts.
Long-term relationship apps: If you are seeking a serious relationship with a gay person, several apps are created for people looking for long-term relationships.
Best Gay Dating Mobile Apps
To make things easier for you, here we present the best gay dating mobile apps available on the app stores; that can inspire you to develop dating mobile apps are mentioned below
| Application Name | Available On | Revenue Model | Publisher |
| --- | --- | --- | --- |
| Grindr – Gay Chat app | Android | iOS | In-App Purchases | Grindr LLC |
| Scruff | Android | iOS | In-App Purchases | Perry Street Software |
| Bumble – Dating & Make Friends | Android | iOS | In-App Purchases | Bumble Holding Limited |
| Feeld | Android | iOS | In-App Purchases | Feeld Ltd. |
| Surge – Gay Dating & Chat | Android | iOS | In-App Purchases | Cosmic Latte s.r.o. |
| Jack'd – Gay Chat & Dating | Android | iOS | In-App Purchases | Perry Street Software |
| Growlr: Gay Bears Near You | Android | iOS | In-App Purchases | Initech LLC |
| Adam4Adam – Gay Chat & Dating App | Android | iOS | In-App Purchases | A4A Network Inc |
| Planet Romeo | Android | iOS | In-App Purchases | ROMEO B.V. |
| Hornet – Queer Social Network | Android | iOS | In-App Purchases | Hornet Networks Ltd |
| Squirt – Gay Hookup, Dating, Cruising | Website | | squirt.org |
| Chappy – Now combined with Bumble | Android | iOS | | |
| Mr. X – Gay men over the age of 30 | Android | iOS | In-App Purchases | DH Services |
1. Grindr – Gay Chat
It is a gay social app where gay or bi guys can meet and socialize. The app allows users to chat and meet appealing and exciting guys and doesn't charge for this service. Also, it offers an upgraded paid account named Grindr XTRA, where users can enjoy more fun features.
App features:
It's the biggest long-range informal communication app for the gay, trans, and bi community.
The app uses the user's telephone area to explore different individuals nearby. This app is fun to chat with, meet, and share pictures with.
Offers unlimited fun features and more chances to connect.
Users can create and personalize their profile as per what they're looking for, and within minutes they can connect with interested gay folks.
---
2. SCRUFF
Launched in 2010 by Johnny Skandros and Eric Silverberg, this is an app for gay & bi men and has been translated into 14 languages, including German, Chinese, French, Arabic, Spanish, and Portuguese. The app allows users to explore many profiles from nearby areas and across the globe. The app is directed at men who have or desire a little scruff and gives a choice to scan for several kinds of people.
App features:
It is a free dating app, and only to use features like client recordings, hunt features, and message narratives, a $15/month has to be paid for Scruff Pro.
The Scruff markers have made the app increasingly comprehensive for the LGBTQ community like it's the first to incorporate a possibility to transgender network and also evacuates the need to list an ethnicity while creating the profile.
---
3. Bumble – Dating. Friends. Bizz
This is a dating app where women make the first move and must respond to the request within 24 hours, or the connection expires. However, for same-sex matches, either person can approach first.
App features:
Extends the matches by 24 hours
Offers rematch with the expired connect to get a second date chance
Allows to link Instagram and Spotify to share the users' interests
It offers video chat functionality, in which users like to get to know a person better before meeting personal.
---
4. Feeld: Meet Couples & Singles
This app is highly admired for its vast range of LGBTQ spectrum and has more than 20 sexuality & gender choices. Feeld is a safe place for open-minded people looking to explore their relationship desires. Here the users can create profiles for themselves and their partners if they are willing to bring another person into the dimension. Feeld also offers a group chat feature in case the users involve more than one person. Even though the app lacks a friendly user interface, the messaging is pretty quick and advanced, like WhatsApp. It is an ideal app for those looking to expand their relationship.
App features:
The paid version of this app offers many upgraded features like adding private photos only visible for your connection, and there are more extensive privacy options.
Feeld has more than 20 sexual identities, including Bisexual, Heterosexual, Pansexual, Homosexual, Queer, and Heteroflexible.
This app offers more than 20 gender identities, like cisgender, queer, agender, transgender, etc.
---
5. Surge – Gay Dating & Chat
It's a dating app like Tinder but specifically created for gay men. Users enjoy swiping left and right as gamification of human sexuality. The app is ideal for gay men who are seeking a straightforward & safe dating platform. Its safety features are robust in that the pictures and videos sent by users vanish within a few seconds. The app is presently in significant cities in the USA, such as Los Angeles, New York, and San Francisco. It requires users' email verification and specified criteria photos.
App features:
Users can set a preferred range of age and area.
It is an ad-free app so that users can communicate without any distractions.
The app's premium account offers features like a private mode, power message, who liked me, after-match gallery, and more.
---

6. Jack'd – Gay Chat & Dating
This is a free gay social network where users can find people living near them. All that users need to do is create their unique profile and enjoy its many features like free chatting, matchmaker, custom filters, etc.
App features:
24×7 available support team
It is much easier to chat and connect with other users.
Allows to stay effortlessly organized and share photos & videos with other users
Users can swipe multiple pictures instantly, send quick messages, and even unlock their private photos.
---
7. GROWLr: Gay Bears Near You
This is a social networking app exclusively for gay bears. Bear is a term for a masculine gay man who belongs to an inclusive part of the gay community and allows only males 18 years or older. Using the app, you can find the local bears at every place you travel.
App features:
It only allows users who are 18 years or older.
There are many enhanced features available in the paid app version
Allows users to send and receive private messages, voice memos, or pictures
Offers up-to-date Bear Run and Bear bar listings
---
8. Adam4Adam – Gay Chat & Dating App
This app is mainly developed for gay singles, couples, and even groups looking for casual dating. The platform has a more than 10 million collection user base since its inception in 2003, and it comes packed with all kinds of free features, as the revenue model they use is advertisements and pay-per-view. Gay singles, bisexuals, twinks, and metrosexuals can use the Adam4Adam platform for casual encounters.
App features:
The app is easy to navigate.
It is easy to find a dream boy for a neighborhood hookup
Cultural background doesn't matter with this app, either age or ethnicity.
This app is more for a fast, no-questions-asked hookup than meeting a life partner.
It has features that can entertain the users for hours.
---
9. ROMEO | Gay dating
Also known as Romeo of Gay Romeo, this is a popular gay dating platform in German-speaking countries. It is best suited for hookups and enables users to easily find friends and dates and learn more about LGBTQ issues. It is a free-to-use app where users can quickly create a profile to connect with gays worldwide.
App features:
Unlimited free Video calling
Unlimited profile scrolling
Here, the private photos are shared for a limited time and disappear from the app.
Users can explore profiles across the globe using the travel feature.
---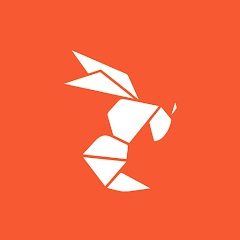 10. Hornet – Gay Social Network
Hornet is a top-rated app in Turkey. This dating app is similar to Grindr and is known for its impressive performance. However, unlike Grindr, you have less irritating advertisements popping up randomly while using the app. Its community features help users beyond dating as here you can find stories, events, and updates of people you follow and search for what's happening around you.
App features:
It offers the experience of both a dating site as well as a social network
Its member base is over 25 million members
Allows access to news and articles about the gay community
It is among the best gay communities offering reliable customer support
The app is free-to-use unless you want to use premium features.
---
11. Squirt – Gay Hookup, Dating, Cruising
It is a prominent uncensored gay dating hub for cruising globally, with its base in Toronto. It started as a hookup website, and it has now released a mobile website. The app is entirely uncensored, and it is not allowed to release this app on popular app platforms such as Apple App Store and Google Play Store.
App features:
The app allows quickly finding the best beaches, parks, bathhouses, gyms, etc.
You can find the hottest places on this app where you meet other men
It allows you to chat and connect with the local bears, twinks, otters, and more.
---
12. Chappy – Now Combined With Bumble
Introduced in 2017, Chappy is a popular and modern dating app. The platform offers a unique functionality named 'Chappy Scale' that enables you to meet other app members with the exact expectations you have. Hence, there will be no awkward conversations, unsolicited vulgar messages, or pictures from the members who are not even interested.
App features:
It offers various security features.
Same as Tinder, on Chappy, users must also coordinate with somebody before they can start exchanging messages.
The app is sponsored by Whitney Wolfe, the fellow benefactor of Tinder and CEO of Bumble, and today Chappy has grown to one of the best LGBTQ+ dating apps.
13. Mr. X – Gay men over the age of 30
Mr. X is the largest online gay community globally, specifically created for older men and their admirers. It allows users to meet and chat in an open and inclusive environment. The app is designed as a social network; however, it will enable people to be private and arrange meetings without others finding out. So, here you can be interested in other people in an open environment without worrying about your mom or co-workers finding out about your gay personality.
App features:
App users can post pictures and allow other users to comment on the photographs, as on other social networking platforms.
Allows users to host events and arrange private chats and meetings.
Allows users to flirt and follow guys that they like without feeling like a stalker
Invite other users from the nearby places to go on dates or hookups
App offers excellent tools to find the perfect match via photo browsing, hashtags, and shoutouts.
---
Things to know before choosing the best suitable Gay dating app
As you are ready to plunge into a mobile dating app, here are a few points that you must consider, they are:
App Subscription Cost: The subscription plans can differ with different mobile apps, so look into this aspect before actually plunging into an app, like whether it meets your budget or not. Some gay dating apps are free, whereas others charge a monthly, quarterly, half-yearly, or annual subscription fee.
App Security: Safety and security can be a big concern for LGBTQ+ apps, as there have been several instances of online abuse, bullying, and user information being misused. Hence, it would help if you looked into the security protocols the gay dating app offers and what measures they take to protect the app users.
What Niche are you looking for: There are several types of gay dating apps available in the market, and it will be helpful to know what you are precisely looking for. You can pick the niche accordingly, whether you want a gay hookup app, a serious dating app, etc.
How to stay safe while using Gay dating apps?
As mentioned above, security can be a big concern for Gay dating apps; however, taking care of these aspects can help you stay safe while using these apps:
Always Best and reputed Gay Dating app:
Instead of signing up for any random gay dating app, choose a prominent app that prioritizes the security and safety of its users.
Don't share personal information:
Refrain from sharing any personal information on these apps or with other users (But how will they date without sharing personal information, like a mobile number?)
Beware of financial scams over dating apps:
It is best not to get engaged in any financial scams over dating apps. Treat these apps purely for dating purposes only.
Don't connect with fake profiles:
It is best to engage with the verified profiles' users only to steer clear of the fake profiles. Most dating is of fake profiles; thus, some apps have a screening process and extra safety features to ensure that the users are conversing with someone fake. For instance, if your match is reluctant to show their face even though you have demonstrated yours, that is a red flag you must not ignore.
Always meet in a well-lit environment and in public:
After connecting on the dating app, as you decide to meet, always arrange the date in a well-lit atmosphere and a public place. Only after you know each other better enough consider meeting privately.
Let your friends know when going out on a date:
To be safe, always tell someone you are going on a date. This way, if you don't return on time due to any mishap, there will be someone to depend on for help.
Take things slow and trust yourself:
As you find a good match and begin dating, take things slow instead of hurrying up, and trust your instincts. Before going on a date, you must familiarize yourself with the person you are talking to. It is better to pull the plug if you detect any sign they are not honest or do not respect your boundaries, or their intentions do not align with yours. Better be safe than sorry.
How Much does it Cost to use a Gay dating app?
The cost to use a Gay dating app can differ from app to app, as different apps offer different subscription plans; they can be
Free Gay Dating App: Many LGQTQ+ dating apps allow users to use the app for free, or some offer a free trial period of 14 days or 30 days.
In-App Purchase Gay dating App: Some lesbian dating apps offer in-app purchases, like buying products and services from inside the app, such as booking a restaurant or movie tickets from the app itself. That turns out to be a suitable revenue medium for the app.
Subscription-Based Dating App: There are subscription-based mobile apps where users must buy a subscription plan to start using the app. It can be a monthly, quarterly, half-yearly, or annual subscription plan.
Final Opinion:
Gay Dating apps can help you find partners without worrying about explaining your gender identity or sexual orientation. When you stick to popular apps, security is also ensured; hence this can be an ideal medium to find your gay match without any worries!
FAQ
Arun Goyal is a passionate technology enthusiast and a seasoned writer with a deep understanding of the ever-evolving world of tech. With years of experience in the tech industry, Arun has established himself as a prominent figure in the field, sharing his expertise and insights through his engaging and informative blog posts.