The outbreak of the COVID 19 pandemic has brought about one of the greatest shifts in the way the world operates. People were forced to shift their workstations home overnight. With the rules and regulations to stay indoors, the world operated over the internet. Online shopping continues to gain popularity all over the world.
Don't believe us? Here's what the stats have to say.
#StatCheck
Online shoppers in 2019 were estimated to be 1.92 billion, equal to about 25% of the world population. 
The number of products per order increased by around 60% in the COVID time. 
During the pandemic, around 44% of consumers tried new brands.
If we consider that only 58% of the world's population has any type of Internet access, it is clear that they also use it for shopping. In the United States, nearly 70% of adults shop online and love using mobile devices for shopping. Of those aged 30 to 49, 87% purchased a mobile device.
Recent Statista projections indicate that e-Commerce has grown approximately 20% globally in 2019, reaching $3.5 trillion in retail sales and accounting for approximately 13.7% of all sales.
 By 2021, the number is expected to rise to 17.5%.
The stats here show a clear reflection of how B2C eCommerce is expanding but B2B eCommerce app development trends aren't lagging.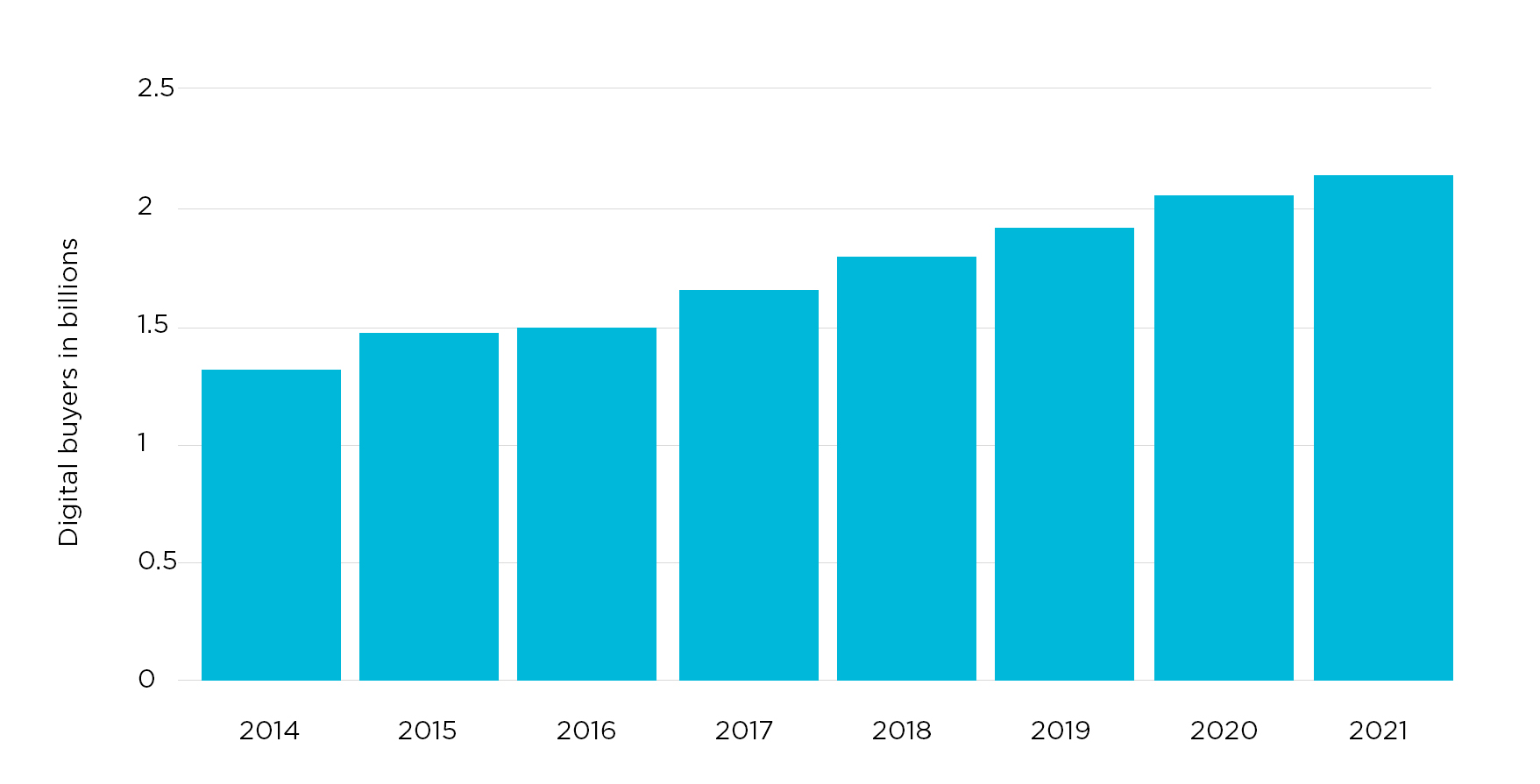 The shift in the eCommerce trends in 2021 is strongly attributed to changes in buyer demographics. As millennials and gen X form the major buyer demographic, the ease of shopping along with other tasks has seen an upward graph. Buyers these days put efforts into gathering in-depth product information, explanatory videos, live chats, and customer reviews to make the best possible purchase decision.
B2B e-commerce trends 2021 have grown from the desire of business buyers to make business purchases with the same ease with which they are making purchases during the pandemic.
With evolving technology trends, it is clear that e-Commerce is here to stay. In a rapidly evolving ecosystem, here is a look at what B2B buyers wanted a year ago (2021) and the main B2B e-Commerce trends that meet those needs in 2021.
What B2b Buyers Wanted in 2021?
Sapio Research interviewed buyers who purchase from manufacturers, wholesalers, and distributors to find out what they expected from their buying experiences in 2019 and it is not surprising that they wanted more opportunities to shop online.
30% of shoppers want to buy at least 90% of the products online, but only 19% are doing so.

The question here is what is holding them back? 
Simple answer: difficulty during the purchase process. Buyers report that their online purchase attempts are interrupted when they cannot find the information they need (such as product details, shipping options, or payment methods) and resort to other ways such as contacting a representative, by phone or email.

To make a successful online purchase, B2B buyers would like improvements that facilitate their work including:
Easier And Faster Payments
Easier Reorders
Order Tracking Clearer And More Complete
Faster Deliveries
As we have walked a couple of years after the study was done and the results were analyzed, let's move further to see what and how B2B has adopted to eCommerce app development trends 2021.
Most Awaited B2B eCommerce Trends 2022
1. Omnichannel Sale
The omnichannel sale implies the creation of a strong brand imprint using different channels in addition to the presence on the website or the physical store. In addition to your online store, online channels include social platforms and even good old phone calls. The average B2B buyer uses up to six channels throughout their purchase journey.
Today's buyers are increasingly likely to choose a brand with a well-established range of action on social platforms, such as Instagram, Snapchat, and Facebook. 69% of US adults have used at least one social media channel in 2019. Since 90% of brands use social media to create brand awareness, your competitors are likely to use social media as well. In 2021, companies will continue to use social media to connect on a human level, respond when things go wrong, and use the social audit to identify industry trends.
Social media tools will be more important than ever. Regardless of the number of channels used, make sure your network offers a consistent shopping experience. Your e-commerce store should have the same quality as your catchy ads on Instagram to maximize the conversion rate.
These days, 62% of B2B buyers start their shopping journey with an online search. Once the search has started, nearly 90% of shoppers consider detailed content extremely important to the buying process.
Unfortunately, the analysis company Frost & Sullivan reports that only 26% of companies successfully control their B2B e-Commerce channel. In 2021, companies will customize their solutions to meet the different e-Commerce needs of B2B buyers and will use multiple channels to interact with customers and leads.
2. Continuous Customer Involvement
Content marketing and SEO are additional marketing efforts to drive traffic to your website, improve the shopping experience, and retain customer loyalty. Detailed content is extremely important for 90% of buyers. Long-lasting content (over 1,000 words) became popular in 2020 and will continue to be effective in 2021 as the public is looking for insights on a topic. Audiovisual content will also continue to increase in popularity.
Voice search and mobile devices will continue to shape the UX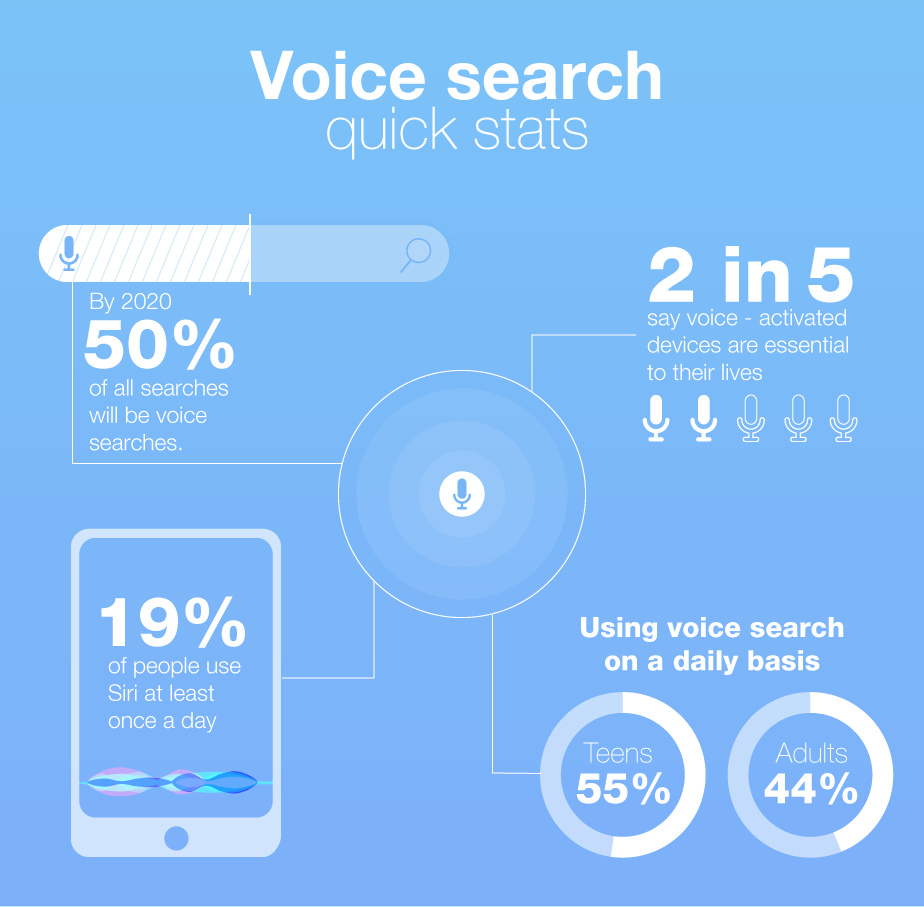 20% of all searches in the Google App today are vocal and people are getting used to talking on their devices. Optimizing the digital experience for voice search and the mobile display is critical to the success of B2B e-Commerce.
Mobile has been a significant trend in B2B e-commerce and in 2021 it will be no different. According to the projections of Google and Boston Consulting Group, the share of mobile traffic will occupy up to 70% of B2B search queries. Voice search is much more colloquial, so keywords will long become the norm rather than the exception.

Since "voice researchers" is very likely to use mobile devices, it is more important than ever that every page on the site is optimized for mobile experiences. Mobile apps can be the key to getting the most out of your marketing efforts.
90% of B2B buyers are willing to make another purchase from a supplier offering a superior mobile experience.
3. B2B eCommerce Solutions
B2B e-Commerce is estimated to be worth nearly 2.5 times that of B2C online retail and growing rapidly, which represents a treasure trove of opportunities for any business. However, to tap into B2B segments, companies must meet the specific needs of the buyer and provide B2B-oriented e-commerce solutions that allow the following:
Vast customization possibilities- management of different prices for the same product for different customers, providing unique loyalty programs, and offering customized catalogs in the same e-Commerce store.
Longer Sales Cycles: In the case of high-value orders, a typical sales life cycle involves multiple interactions between buyer and seller. This requires specific functionality to simplify these interactions on an e-Commerce portal.
Support of Different Types of Buyer-Seller Interaction: B2B companies can be different from each other in the way they carry out activities that usually require the support of unique business processes. Regardless of whether your company follows a self-service model, interactions between buyer and seller, or a multi-vendor B2B market, select the platform suitable for your business processes.
Scalability for global development: A scalable B2B eCommerce solution allows for unlimited growth of your online stores. Make sure your solution can meet all multi-site, multi-brand, and multi-local requirements in case your company needs it.
4. Agile Methodology to Walk the Trends
One thing that COVID 19 has taught us is to be prepared for unpredictable challenges. Adopting Agile methodology can be of great help here. All you need to do is focus on one thing at a time and as you face any troubles, make appropriate changes. Sounds like a cool idea isn't it?
According to a study, during the COVID outbreak, the methodology has gained immense popularity as it lets managers take decisions based on uncertainties. With collaborative communication it allows the Business Owners and their clients to stay in touch and make certain modifications as and when required. This has made it easier for the consumer to get customized products that are most suited for their businesses.
5. Shift in Delivery and Order Fulfillment
The latest b2b marketing trends that need to be focused on and talked about explicitly are order delivery and fulfillment. It is important that you deliver your products in the best way possible and as early to build a client reputation.
As the time stood still, this year the next year is expecting a lot more advancements in the delivery process. Although many businesses have adopted AI technology to deliver their products to their clients in the given time. They take assistance from drones and automated vehicles that encourage social distancing, safety, and timely delivery of the products.
These are just a few marketing trends that 2021 is ready to bring with itself. We surely can't predict the future, but being a tech enthusiasts we can surely think of something that would help us get more on our tables in less time.

B2B E-commerce Trends Affecting the Organizational Structure
E-Commerce integration will continue to affect organizational structures more than ever. While a study by Frost & Sullivan has indicated technological integration as the biggest obstacle to the success of B2B e-Commerce, for companies making the transition to integrated e-Commerce, the transformation effect is felt in the whole organization.
The new era of digitalization requires new digital tools, people with new skills, and multi-system integration. The sales and marketing teams will change the way they operate and likely create new positions. As a result, sales teams will be more efficient, optimized processes and data will flow freely between your ERP and your e-Commerce solution.
Companies will rely more on their CRM. In the transformed digital organization, CRM will be used by more than just a sales force. Technical support and customer service will be based on CRM access to get a 360° view of each customer and each point of contact and interaction.
B2B E-commerce as a Strategy
In 2021, successful operations will no longer consider e-Commerce a function but will become a strategy. B2B can follow B2C in terms of digital maturity, but for companies that adopt a digital strategy, the results are highly profitable.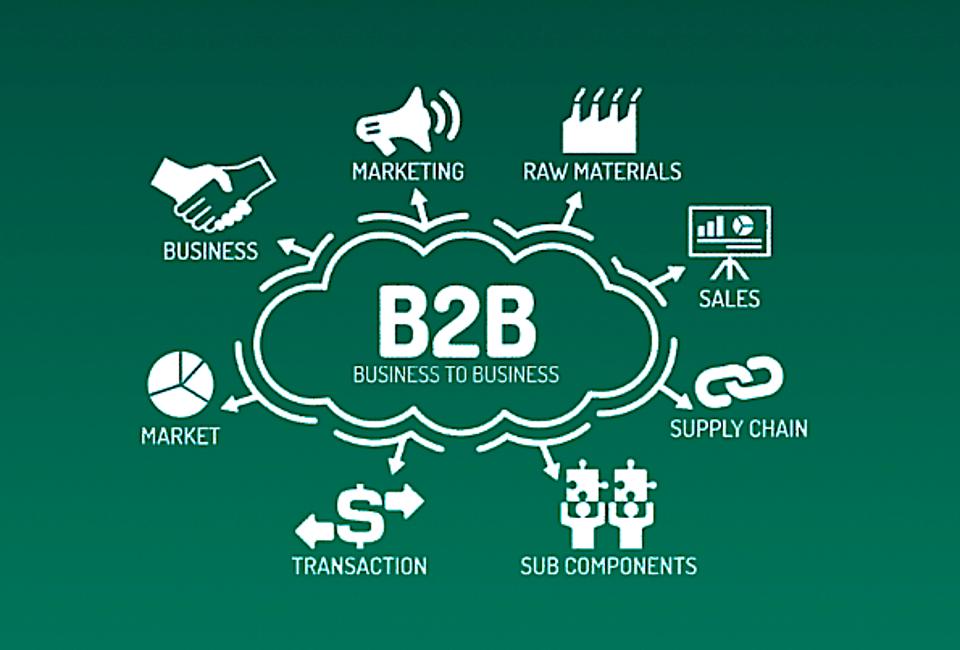 Once digitalization becomes a strategy, future-proof solutions will be more important than ever for continued success. Flexible B2B portal development solutions specially designed for this purpose will replace B2C platforms "adapted" for B2B. B2C solutions will no longer offer the customization and scalability necessary to achieve the financial goals of modern B2B e-Commerce.
So We Can Summarize It All In…
E-commerce will continue to grow for both B2C and B2B companies. It will be essential to provide what buyers want, with a multi-channel approach. Customer involvement can take place via email, personalized, and targeted videos on social media, or through webinars and podcasts. Voice search and mobile experience will be the main differentiating factors between those that are successful and those that struggle with B2B e-Commerce.
Companies that successfully digitize their operations will see their entire organizations transformed. And this transformation will certainly be positive as they collect higher sales and profitability than their analog counterparts.
Dependence on technology will make the integration and adoption of future-proof solutions more crucial than ever. In 2021 e-Commerce will no longer be a sales channel, it will be a strategy at the company level.
What do you say? What will 2021 hold for us?