If you want to buy or sell a place, you know how fast the real estate business moves. You may lose track of the properties you visited, properties you didn't like, and many more things in the process. Plenty of top real estate apps can help you stay on top of it all.
While you might think that having the best real estate mobile app will only benefit sellers, the catch is most buyers use them, too! This guide will show you some of the top real estate apps and how to use them to make buying or selling your property easier in 2023. So, let's begin.
What Is a Real Estate Mobile App?
Real estate mobile apps are becoming increasingly popular as people look for easier ways to buy and sell properties. These apps allow users to search for properties, connect with real estate agents, and even complete transactions all from their mobile devices.
Related Post: Real Estate App Development – Cost & Key Features
Top Real Estate Mobile Apps for 2023
1. Zillow – Over All Best Real Estate App
iPhone Rating: 4.7 stars, Android Rating: 4.8 stars
Zillow is the top pick for the top real estate mobile app overall in 2023. It's an all-in-one app that lets you search for homes, estimate your mortgage payments, and find local real estate agents.
There are also more specific features like a safety score feature where Zillow will help assess the safety of neighborhoods in a particular area based on crime data from the past year. Additionally, the app provides pre-approval assistance and easily customizable search filters to improve the user experience.
Pros
The app offers access to over 1 million listings for buying and renting.
With the app, users can instantly compare potential homes before visiting them in person.
Users can also search and filter listings. The Video Walkthrough feature further provides a realistic view of the properties.
Cons
One downside is that Zillow doesn't show all homes for sale in an area.
The Zestimate tool that uses tax records to generate results and evaluate a listing price is inaccurate.

2. Trulia – Top Real Estate App for Home Values
iPhone Rating: 4.3 stars, Android Rating: 4.8 stars
Trulia is one of the top real estate apps that makes the property buying and selling process quite easy. It gives users access to home values, listings, and market trends and allows them to search for homes and connect with agents. The app is great in terms of searchability, as it allows users to view property in many ways. For instance, they can check out properties, restaurants, schools, shopping malls, and other nearby establishments. They can even determine the area's crime rate and commute times.
Trulia also has a feature that allows users to save their searches and get notifications when new listings that match their criteria are posted. Additionally, Trulia's Home Trends feature lets users see how prices have changed over time to make informed decisions before purchasing.
Pros
The real estate app lists all local information about a property, including the neighborhood schools and shopping districts.
Trulia's Ask an Agent service allows buyers to ask questions about the neighborhood and what it will take to find the perfect house.
Users can also learn more about how they qualify for a mortgage using Trulia's mortgage calculator.
Cons
The app has fewer listings than other real estate mobile apps.
While you can use Trulia to make offers on properties if you find them listed elsewhere, this feature only works with select brokerages that partner with Trulia. For example, if you see a listing from Edina Realty and contact them through their website or phone number, the offer won't show up on your Trulia app.
Also, the company has recently dropped crime data from its listings.

3. Redfin – Best Property App for Home Purchase
iPhone Rating: 4.8 stars, Android Rating: 4.7 stars
Redfin is one of the most popular real estate mobile apps for home purchases and good reason. It offers a comprehensive suite of features for both home buyers and sellers. For buyers, Redfin provides search tools to help them find their dream home, as well as a mortgage calculator and real-time home prices. What stands out about the app is that it updates the listings every 5 minutes, allowing potential buyers to optimize their search, whether it's by ZIP code, neighborhood, school zone, etc.
The Redfin app is known for offering maximum value Thanks to its lower commission fees. When selling, most homes list for only 1%. And when buying, the average buyer collects a refund of $1,500 on the realtor agent fees. This, in turn, reduces the cost of buying the house via Redfin.
Pros
For sellers, Redfin offers a free market analysis of their home's value and connects them with top-rated listing agents in their area.
Redfin also offers a home-buying calculator to help users budget their purchases.
Cons
Redfin only operates in select markets. This means that if you're looking to buy a home outside of one of their areas of operation, you're out of luck.
Redfin doesn't offer as many features as some of its competitors. For example, it lacks a free credit score check and offers no budgeting tools.

4. LoopNet.com – Best App for Entrepreneurs
iPhone Rating: 4.8 stars, Android Rating: 2.6 stars
LoopNet is among the leading commercial real estate marketplaces for finding and marketing properties. It's used by entrepreneurs of all stripes, from small business owners looking for their first storefront to large corporations searching for new office space.
LoopNet is also useful for investment purposes, including detailed information on property values, demographics, and market trends. With over 8 million listings across all categories of commercial property—from industrial warehouses to restaurants—LoopNet has all types of entrepreneurs covered.
Pros
Users can search listings in their area, view available properties with easy-to-navigate maps, and save searches that interest them.
Users can save searches that interest them and receive instant alerts about any changes to those saved searches.
The real estate app offers a seamless messaging system to contact property sellers directly.
Cons
The property listing app doesn't have the same search filters as other real estate apps. This can make it difficult to find the right property.
LoopNet sometimes has outdated information about properties. For example, many properties are listed as under contract when they are not.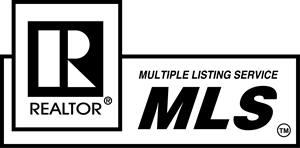 5. Realtor – Best Property Rental App
iPhone Rating: 4.7 stars, Android Rating: 4.2 stars
If you're looking for a new place to rent, Realtor is among the best real estate mobile apps out there. It is the most reliable app for home-buying purposes, as it is the official search portal for the National Association of Realtors. It offers property listings that are directly sourced from over 800 MLSs.
The app allows users to search for homes by location, price, size, and more. The app also provides users MLS listings, agent contact information, and mortgage calculator tools. Realtor is free to download and use but does require a paid subscription for full access to all features. However, you can still get basic home details for free if you want to browse through the listings.
Pros
The app's advanced features, such as those found on its My Listings page, will only allow agents who have opted-in to show their listings on the platform.
The property listings also showcase the noise levels assessments of the neighborhoods.
Cons
The only downside is that it has limited search criteria.

6. Apartments.com – Top Real Estate App for Renters:
iPhone Rating: 4.8 stars, Android Rating: 4.6 stars
With Apartments.com, you can search for apartments, condos, townhomes, and even homes for sale in your area. The app also allows users to set up alerts to be notified when new listings that match their criteria are posted.
There's also an option to create a custom search with more specific parameters such as location, price range, number of bedrooms and bathrooms desired, square footage, etc.
Pros
With the advanced searching option, users can find all the listings within a certain radius of their location to save time browsing through numerous properties' pages.
Cons
The app also has no price filters, so users must scroll through many listings that are out of their price range.
Apartments cannot be saved as favorites because there isn't a button for this feature like there is with other sites like Zillow and Trulia.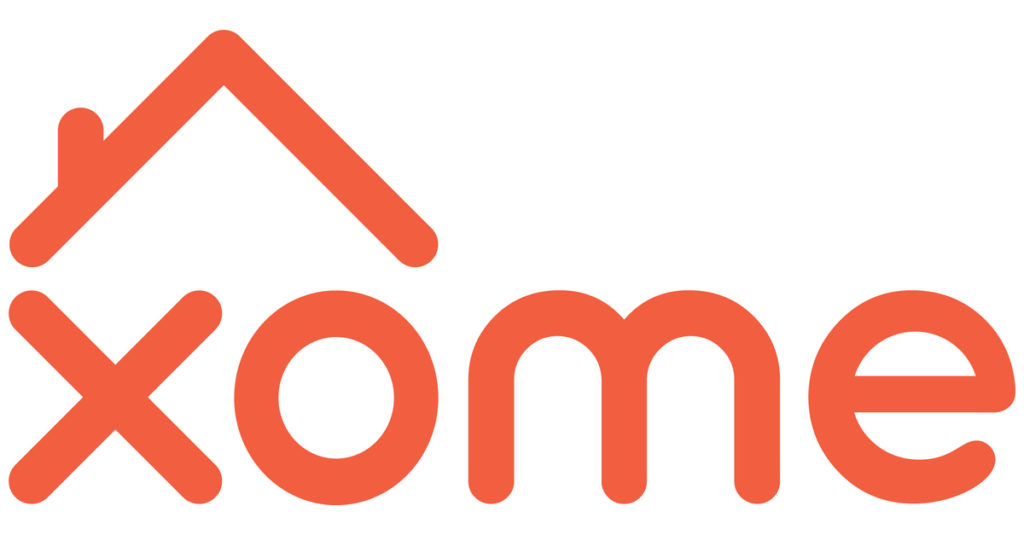 7. Xome Auctions – Best Real Estate Auction App
iPhone Rating: 4.3 stars, Android Rating: 4.6 stars
If you're looking for a top real estate app to help you buy or sell a home through auction, Xome Auctions is the best real estate app. The app offers various features to make the process easy and convenient, including searching for properties, tracking auctions, and placing bids. Plus, Xome Auctions offers support from experienced real estate professionals who can help users navigate the process. With helpful tutorials and live-chat sessions, this app makes it easier than ever for everyone to find their next house.
And with the ability to preview what's coming up on auction before bidding on them, users can ensure they never miss out on anything!
Pros
It has notifications to alert the users when a property comes up for auction.
Once the users have found something that interests them, the app will walk them through the process to bid properly so that everything goes smoothly without confusion.
Users will have access to real-time bidding, which can be extremely helpful if they're trying to get the best possible price for their home.
Cons
Users don't know the final sale price until after the auction has been completed and they've won it. That could lead to sticker shock when they see the final amount.
There are some cons related to logistics: not all sellers provide their own photos, and there are some geographical limitations on where this service is available.

8. Magic Bricks – Best App for Buying Property
iPhone Rating: 4.3 stars, Android Rating: 4.0 stars
MagicBricks is the best real estate app that has been around for years and has helped people buy and sell homes worldwide. The app's customer service is top-notch, and they're always available to help with anything you need.
Whether you're a buyer or seller, this app will take your house-hunting experience to the next level. The app integrates with other useful services such as Google Maps, Uber, and Ola Cabs to make moving around easier. MagicBricks also offers a home loan calculator, so users can see how much they can afford to spend on a new home.
Pros
For those interested in investing in real estate, the company lets you search listings of apartments and houses that have been pre-certified by a registered architect.
It gives you comprehensive information about a property before you set up an appointment to visit, and the seller can also request feedback after dealing with their buyer.
Cons
MagicBricks only works with certain developers, so if your builder isn't on their list, you won't be able to use this service.
The app has been recently updated with a paid subscription service, which may not be attractive to some users who don't need those advanced features.
---

9. Homesnap – Real Estate Search App
iPhone Rating: 4.8 stars, Android Rating: 4.3 stars
Homesnap is the leading real estate mobile app, connecting millions of homeowners, homebuyers, and renters with top local real estate agents and brokers. With Homesnap, the users can quickly search for homes for sale, see recent sales prices for similar homes in their area, get estimates of what their own home is worth, and more.
The real estate app is great for buyers as the Homesnap Sales Experience feature offers complete transparency by giving information about the seller (i.e., their employment history) right on their profile page. The app also makes it easy to find sellers that are willing to accept all-cash offers, have no closing costs, and come with extra incentives like furniture packages.
On the other hand, sellers on Homesnap can create their listings with photos and videos from within the app and add personal notes about what sets their house apart from others on the market. Every listing has a customizable location map, making it easy for potential buyers to find exactly what they want based on the details they care about most.
Pros
The app provides an immersive 3D tour of any property, letting the buyers explore rooms from every angle before they make an offer.
Cons
Homesnap Inc. only works with licensed real estate agents, so you won't be able to use the app if you're not working with one.
The app doesn't provide as much data as some of the other options on this list. For example, there are no home price estimates and no school district searches.
The app doesn't have a built-in mortgage calculator.
Related Post: How Many Jobs Are Available in Real Estate Investment Trusts?
Types of Real Estate Mobile Apps
Many types of real estate mobile apps are available, each with its own features and benefits. Here is a breakdown of the different types of real estate mobile apps and how they can help you.
(1) Dedicated Real Estate Company App
This mobile application helps real estate agents list properties for sale. It allows agents to take photos and videos of the property, input the listing information, and share the listing with potential buyers. Sometimes, these apps also allow the buyers to do video walk-throughs of the listings.
(2) Property Buy Sell Mobile App
This type of app serves as an online marketplace, allowing property sellers and buyers to register. People who wish to sell their properties can upload the details and pictures on the app. On the other hand, buyers can browse through the various options and check out properties in any specific location that are up for sale.
(3) AR VR Real Estate Mobile Applications
AR VR real estate mobile apps are a great way to get an immersive experience when looking at properties. These apps can help users visualize the space, get a feel of the layout, and see how the property would look with their furniture. This can even be helpful when the users try deciding on a property before it's constructed. With this type of app, they can take a 360-degree walkthrough of the house without ever leaving their living room.
(4) Smart Home (IoT) Mobile Apps
Home buyers and renters always look for ways to make their lives easier. That's where smart home mobile apps come in. These apps allow users to control their homes from their smartphones, making it easy to do things like turn on the lights or adjust the thermostat. And for real estate professionals, these apps can be a great way to stay connected with their clients and manage properties remotely.
How do Real Estate Mobile Apps Work?
A good real estate mobile app has features that make it easier for users to find their next home. The app lets them search for properties by location, price range, type of property (single-family home, townhouse), and desired amenities (golf course nearby). It also provides listings of houses with photos.
In addition to seeing photos and reading descriptions about houses listed on the app, the users can interact with the agents – ask questions about any specific details, such as school districts or lawn care costs, before making an offer.
Related Post: Innovative Real Estate App Ideas to Consider for Startup
Benefits of Good Real Estate Mobile App-
Real estate mobile apps benefit property buyers and sellers in more ways than one.
To begin with, these apps allow buyers to quickly search all the listed properties while sitting in the comfort of their own place. They can directly interact with the property sellers and get all their queries answered quickly.
On the other hand, property sellers can benefit from an extended reach via these real estate apps. They can easily list their properties on the app, reach a wider customer base, and secure information about potential buyers.
Additionally, the top real estate apps available nowadays provide various innovative features such as showing appointments, reminders about upcoming deadlines, and tracking progress throughout the process. Plus, many real estate apps now offer features like 3D walkthroughs and virtual staging to give users a better idea of what a property looks like before they even step inside.
How Real Estate Apps Determine Value-
Top real estate apps offer tailored home value listings to help you evaluate the fairness of the property's listing price. Although each real estate app has its own valuation method, it is typically based on the following factors:
Square footage area
Location of the property
Number of bedrooms and bathrooms
Amenities offered
Prevailing market trends
Recent comparable sales
All the aforementioned apps do not make their algorithms public, so their exact way of assessing value is unknown. But it is seen that most of these apps use Comparative Market Analysis (CMA) to determine the value of a property. As per this analysis, they look at similar properties in the area to determine value. Alternatively, some apps also use AVM (Automated Valuation Models), which leverages algorithms to try and determine value.
Conclusion-
Real estate technology is not new to the web. However, experts predict that the technology will only continue to grow and offer many benefits, like new ways to search for properties, access to transparent research, 3D walkthroughs, etc., to make it easier for users to buy and sell properties in different cities.
FAQs (Frequently Asked Questions)
Which is the best app for real estate?
Zillow is recommended if you're looking for an app to help you find your dream home. It's easy to use and has many helpful features, like its handy map view, which shows homes for sale near you with detailed information about their price, size, photos, amenities, and more.
Other popular options include Redfin and Trulia, both of which have similar functions but offer slightly different interfaces than Zillow.
Which app is best for selling land?
When it comes to selling land, the best app to use is Zillow. This app allows you to list your property for sale and reach a large audience of potential buyers.
Which is the best real estate app for renting a house?
For renting a house, the best app to use is Realtor. This app allows you to search for houses in your area and contact the landlord directly. You can also view photos of the inside of the house and get an estimate of how much rent it will cost.
Which is more accurate, Realtor or Zillow?
Realtor is more accurate overall. The company's app uses proprietary data from the nation's largest network of agents and brokers. They also provide detailed information on listings, demographics, and even local community reviews from those who have lived there.
Which app is better Zillow or Redfin?
Zillow offers more detailed information about the neighborhood and nearby attractions than Redfin does. Zillow has listings nationwide, making comparing prices across regions easier. On the other hand, Redfin only has listings available in certain regions, so you won't be able to do as much cross-referencing as you would with Zillow.
What apps are better than Zillow?
Redfin is one of the best real estate mobile apps because it allows you to search based on the map, street address, and city. You can also compare homes by price and square footage while seeing photos and nearby schools and businesses.
Realtor offers an interactive map that lets you scroll through all of the properties in your desired location.
Trulia gives you access to hundreds of listings from agents and other sources (like their parent company, Zillow).