New Real Estate App Ideas are changing the face of the real estate industry by connecting people to the services. Users can now contact the property with real estate mobile apps without investing extra time. These real estate mobile applications are less time-consuming, offer excellent user experience, and increase engagement. Here we discuss some promising Real mobile app Ideas that revolve around real estate apps.
Because of their ability to support the adequacy and assist real estate professionals with selling their customers in highly enticing methods like tablets and iPads, real estate mobile apps provide all-inclusive solutions. Customers may also use the apps to look at blueprints of the property and read customer reviews to get a sense of what the property is like.
Real estate businesses increasingly adopt real estate mobile apps and websites for conducting daily business. Real estate businesses not yet employing mobile apps will need to start doing so in the future to grow their real estate businesses and take advantage of the benefits of mobile technology.
The opportunities are immense, and so is the world of mobile apps. Check out the list of real estate app ideas mentioned below to choose the suitable one for your real estate business.
Innovative Real Estate App Ideas to Consider
1. Property Listing Mobile App
One of the concepts that have been adopted throughout the years by the real estate business that has received the highest level of praise is the concept of a property listing app. The primary function of an app that lists real estate is to keep a record of the name, status, and overall quality of each owner's particular tire.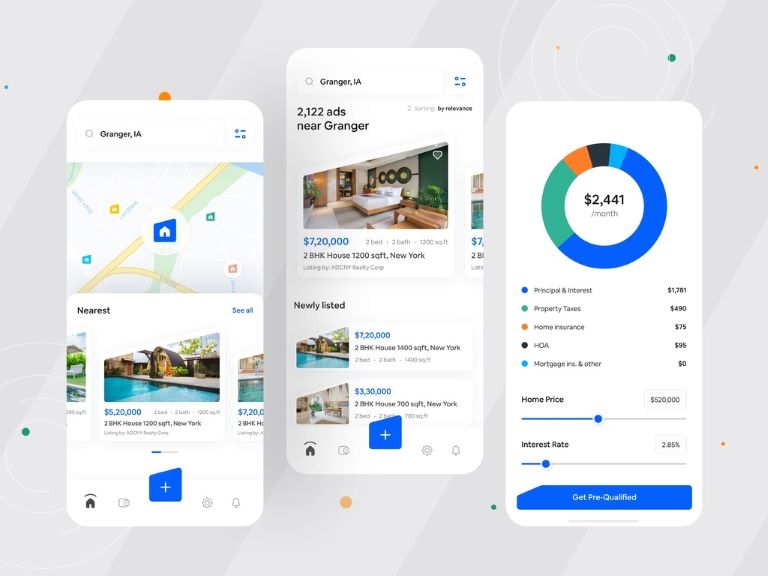 2. Property Rental App
These days, most people have occupations requiring them to move around often. As a result, the rental business has grown at a rapid pace in this era. Using an app that facilitates the renting of homes allows you to turn your real estate app idea into a brokerage model for your rental business.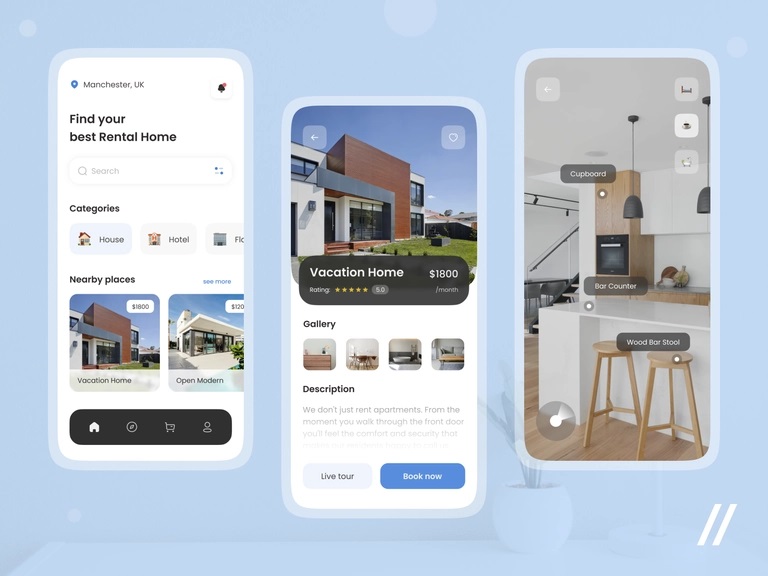 3. Locality Review App
One of the essential considerations for a buyer is the property's location. It is possible to see the property and other relevant characteristics in a specific area by utilizing a commercial real estate app that shows available real estate. As an example, include schools, hospitals, markets, transport lines, the central town, and the nearest police station because safety is something everyone desires.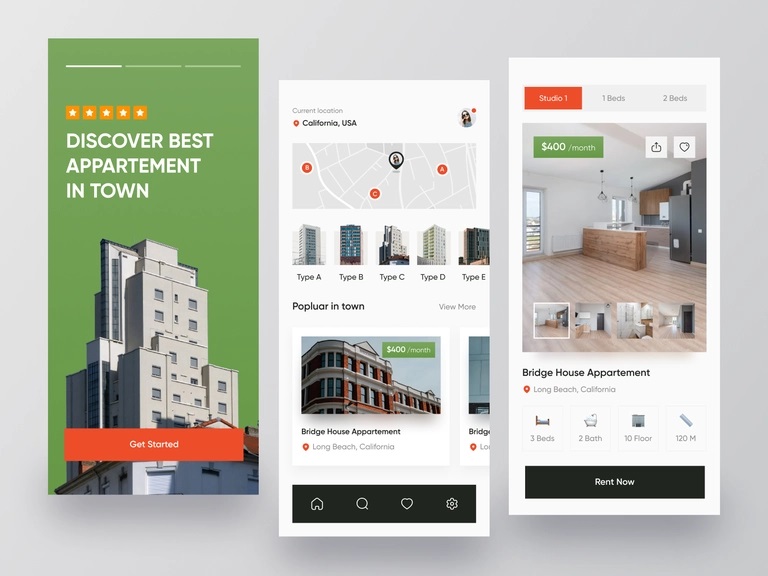 4. Virtual Property Tour Mobile App
In the past several years, virtual and augmented reality have made significant strides in fulfilling the numerous requirements imposed by various industries. The utilization of virtual reality within a mobile application is a potent instrument. An application that provides virtual tours can be helpful to those working in the real estate industry. This all-in-one marketing solution may be of great use to anyone interested in increasing their business's visibility and making a long-lasting impression.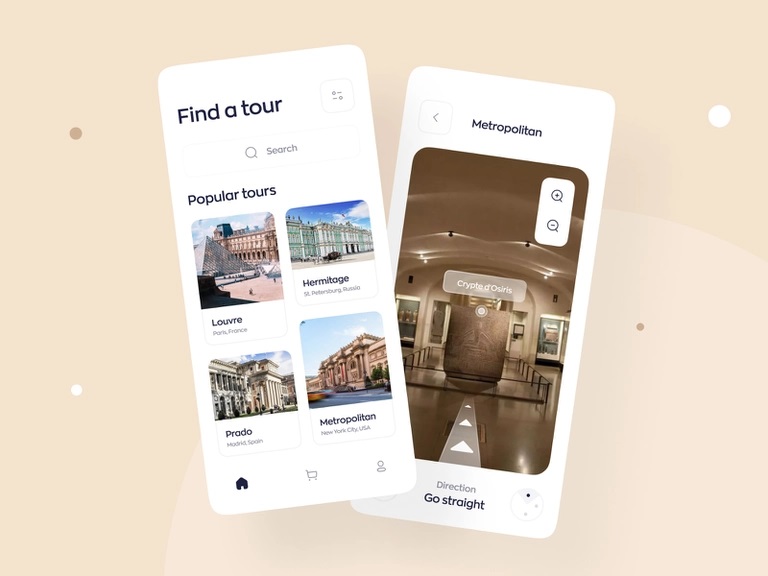 5. Real Estate AR/VR App
AR/VR technology is expected to be one of the most lucrative real estate app ideas in the real estate industry in the year 2022. It is anticipated that the AR/VR technology market in the real estate business will reach $2.6 billion by the year 2025. When conducting property inspections, adopting augmented and virtual reality technologies might save people both time and money.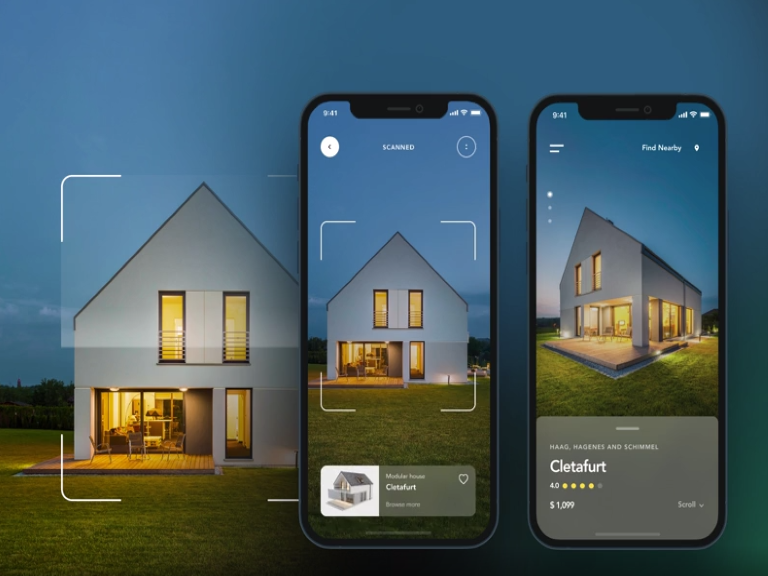 6. Property Investment App
A chatbot supplied by a commercial real estate app should allow app users to ask any questions about a real estate investment. The App must also include an in-house real estate specialist that can answer all the customers' inquiries and assist them in making the best possible investment decisions. A real estate-centric chatbot is a considerable options among other real estate app ideas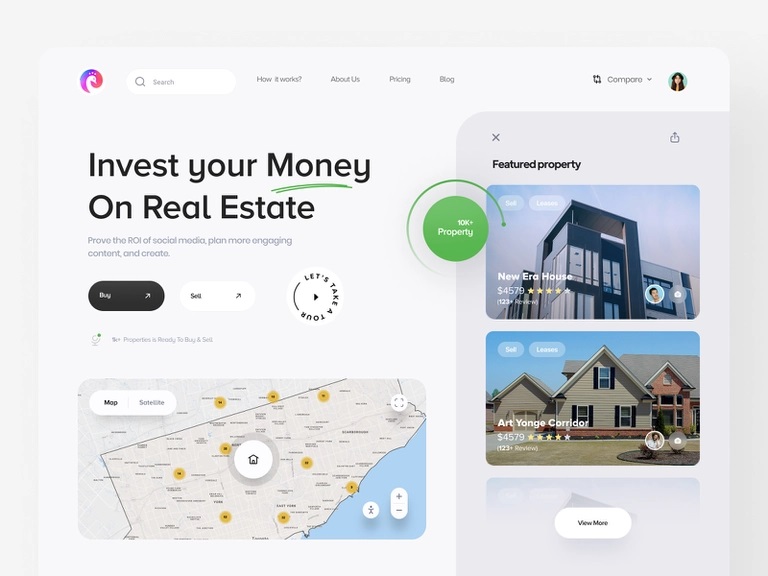 7. Interior Design Mobile App
Only a select few people can successfully decorate the inside of their homes to reflect their own tastes. However, this is something that most people consider to be akin to a dream. Nevertheless, currently, thanks to technological advancements, everything is possible. With the use of machine learning and augmented reality, you may create a smartphone app for interior design that prospective purchasers can use to create their own homes. It is one of the in-demand real estate app ideas that can attract huge footfall.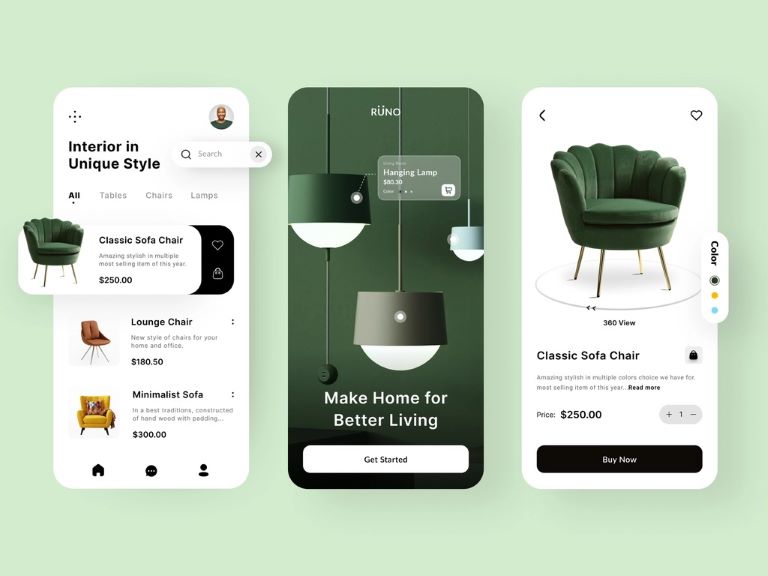 8. 3D Home Layout Design App
Home design apps give the freedom to experiment with the possibilities in the current home environment. Future improvements can be checked earlier with the App and save a lot of time. Some applications give in-depth services as it allows taking shots of different rooms, and then people can move the furniture to check the right setting. Others provide the library for shopping for ideas with detailed floor plans and renderings. It is incredible how these apps are making these tasks so easy.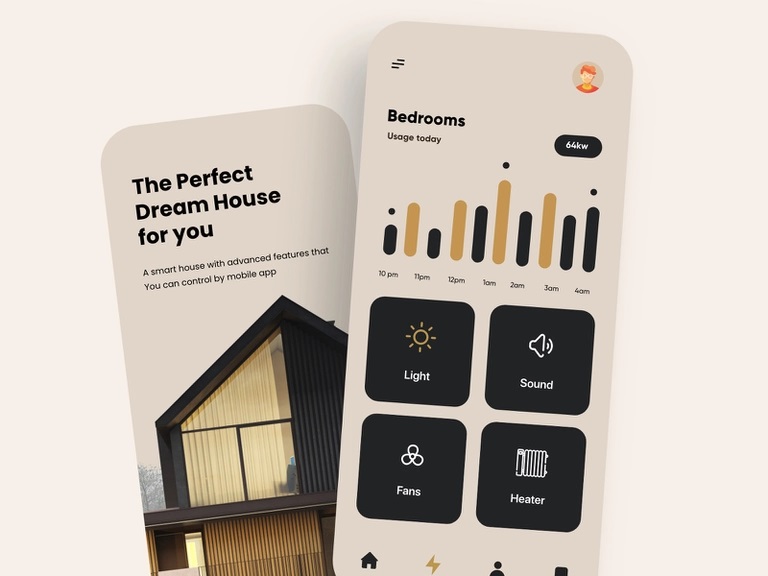 9. Mortgage Calculator Real Estate App
Most real estate transactions include mortgages, so the process moves more slowly because mortgage calculations are notoriously complicated. When it comes to loan financing, you really need to have mortgage calculator software on your phone to prevent wasting time.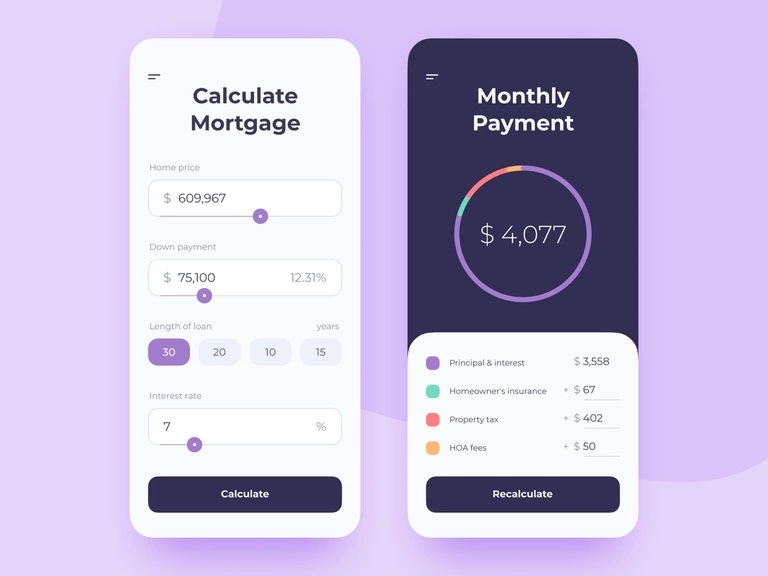 10. Home Repair Estimates App
In addition, the acquisition of a home may incur other expenses, such as repairs. This could cause the operation to progress more slowly, as it is hard to derive budget estimates in a single meeting. In this instance, a calculator app may also be helpful since it will allow you to rapidly estimate the total cost of the repairs based on a set of criteria.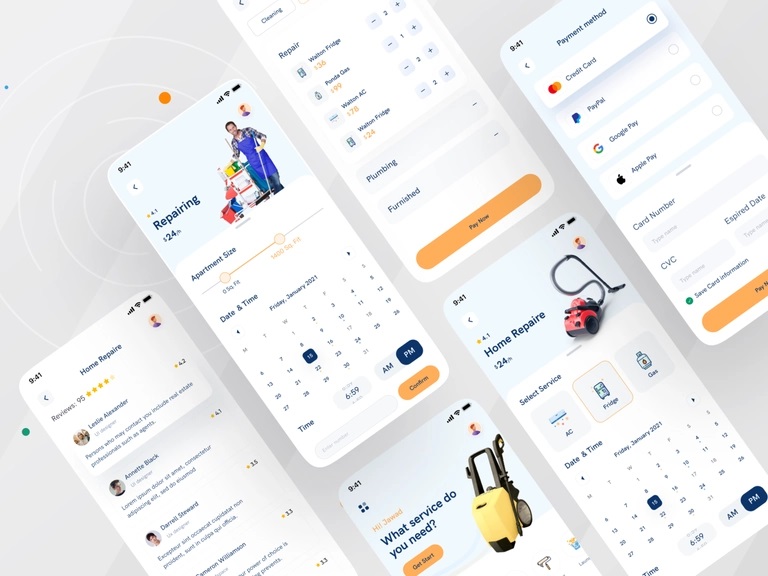 11. In-App Area/Unit Calculator Mobile App
This application calculates land area for plots of any form or size, including triangles, rectangles, circles, and other basic polygons. Users can also convert between other area units such as hectares, square feet, square yards, acres, square meters, square kilometers, and square miles.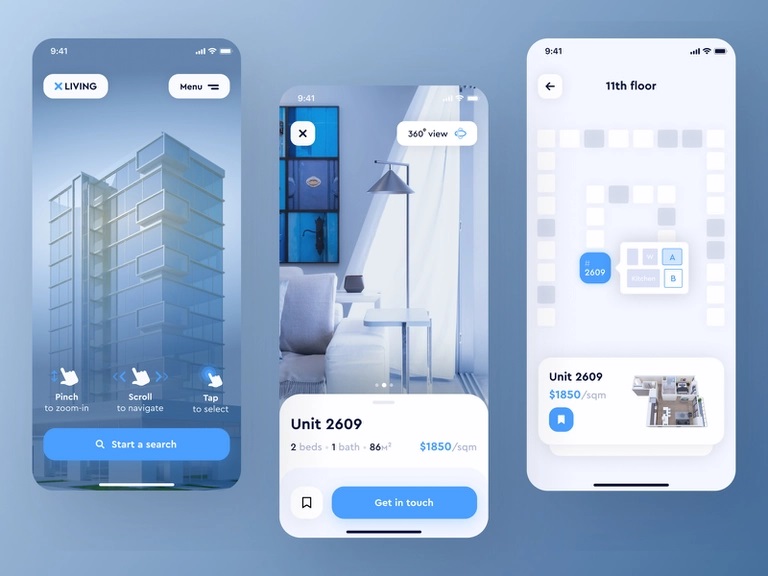 12. Real Estate Lead Management Mobile App
All real estate agents and brokers have the challenging and time-consuming process of managing leads and arranging them these days. They were required to handle their existing clients and the leads they were responsible for, which included sending emails and making follow-up calls.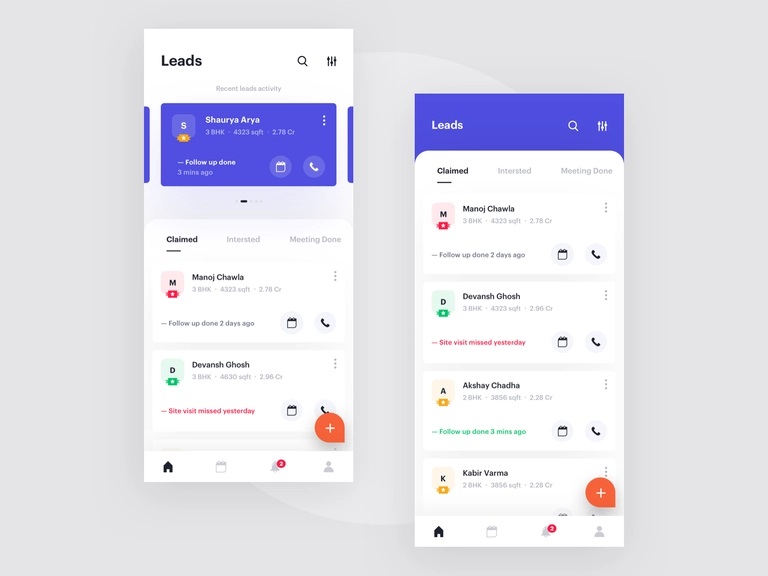 13. Construction Estimator Mobile App
When working on a piece of infrastructure, the construction crew needs to estimate the number of materials required to complete the project. These approximated concepts are the result of several intricate computations.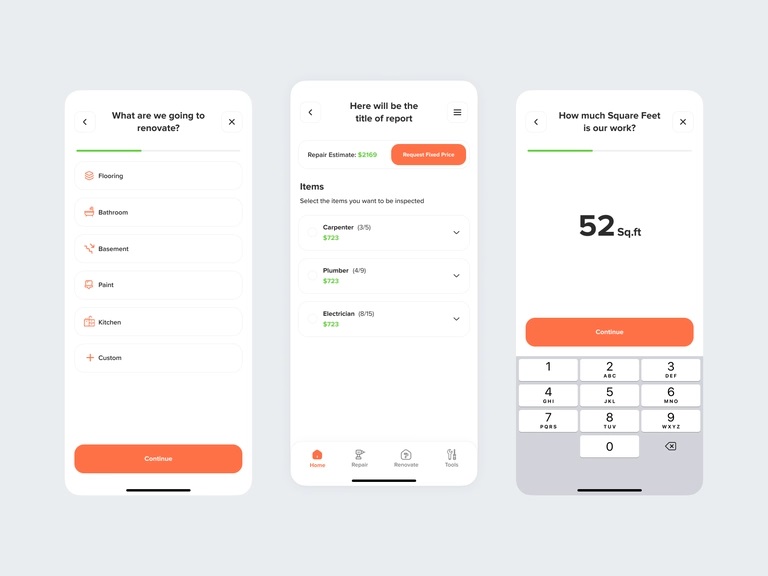 14. Construction Management Mobile App
A significant amount of money is invested in the creation of a building. When there is a substantial sum of money involved, it is essential to have an effective management system in place for the building project.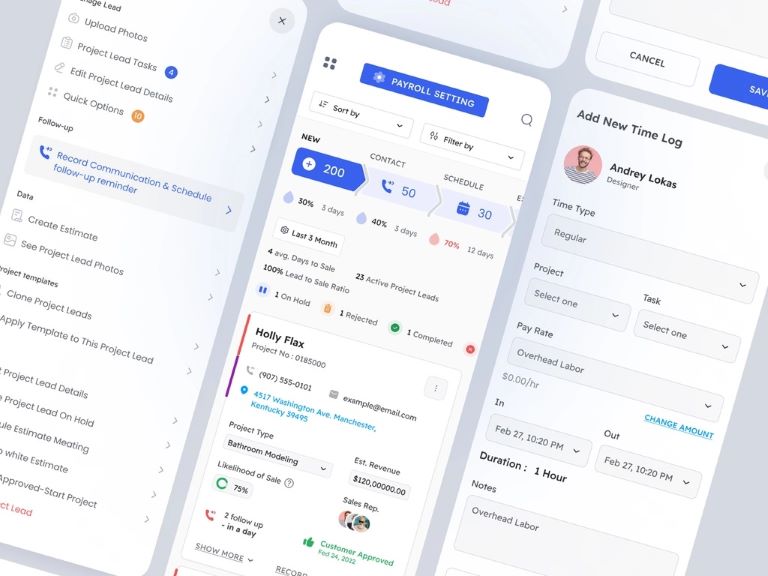 15. Contractor Finder Mobile App
It may be challenging to get a dependable contractor when starting a real estate project, so be prepared for this possibility. We never go against the contractor's advice, but we cannot guarantee the integrity of the work he provides.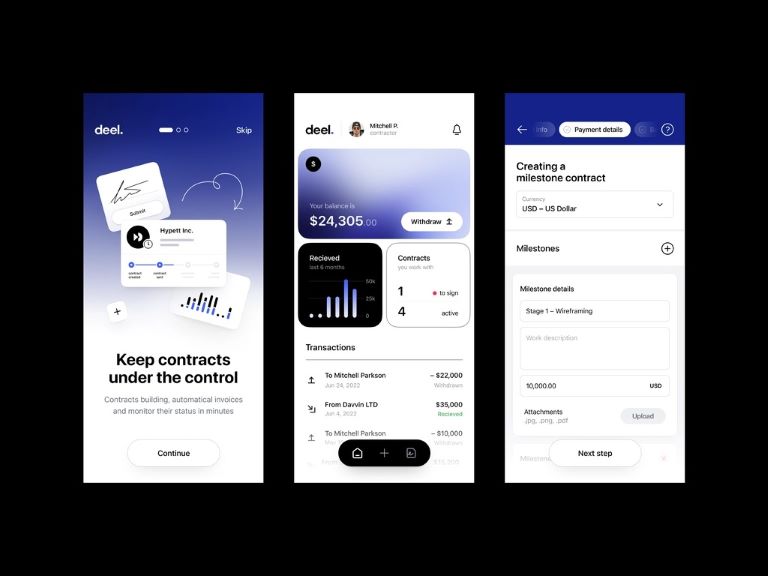 16. Property Document Library App
One of the benefits of employing software is that it enables you to centralize all your essential papers inside a specific location and organize them following the customers you serve. This makes it easy to present documents to customers while you are in a conference using a mobile device, such as a smartphone.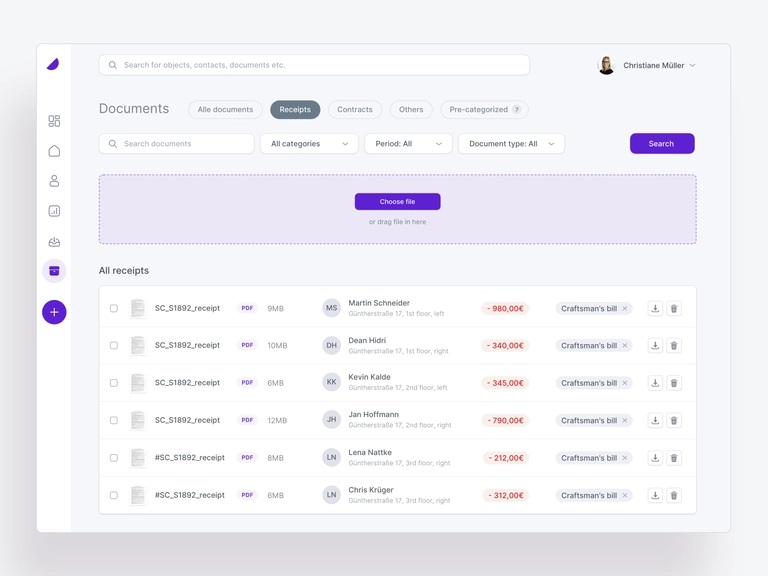 17. Real Estate Online Auction App
The real estate industry might benefit from using very straightforward software like an online auction platform. Using this real estate auction app, you can effortlessly communicate the specifics of the most recent auction with your consumers, which is taking place they find most appealing.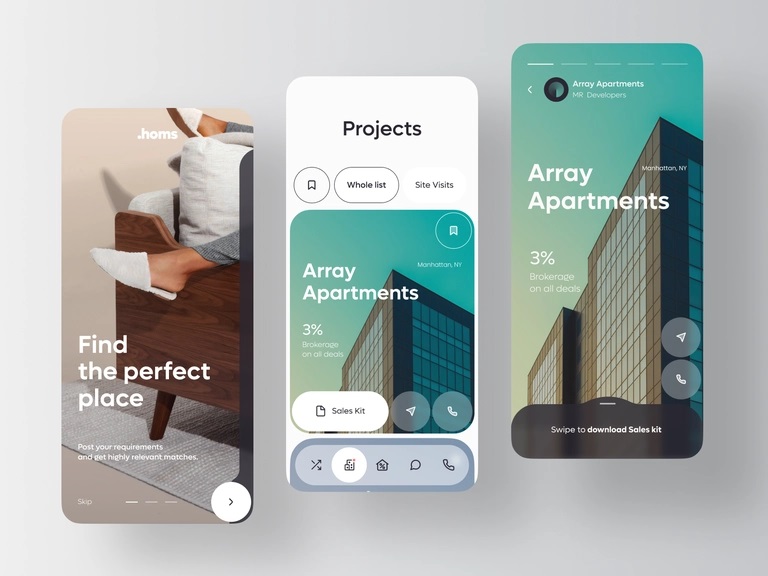 18. Real Estate Mobile CRM App
CRM (Customer Relationship Management) can be helpful for real estate apps. It can be leveraged to provide outstanding services. Customers can be provided with the vacant properties' real-time locations, making it easy to plan the site visits. It can also save floor plans, quotations, and project brochures which can be instantly shared with prospective customers.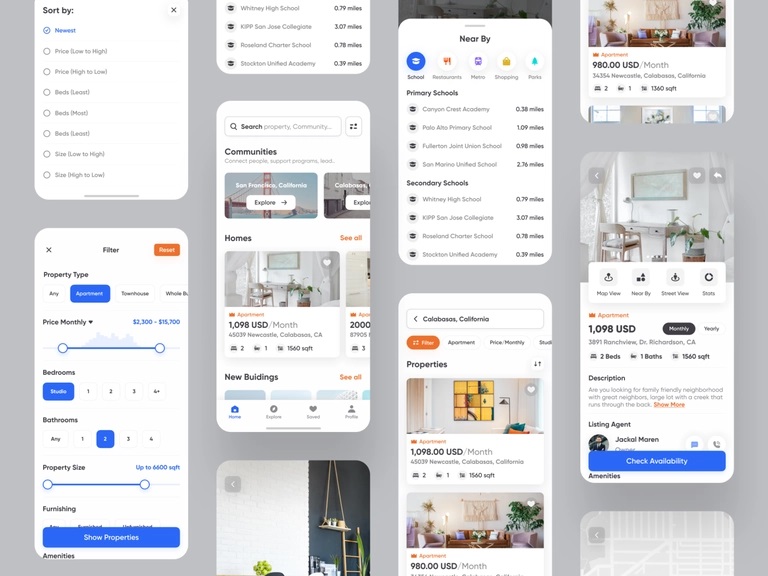 Latest Technology Trends in Real Estate Industry
You might want to hop on many trends with real estate applications. There is much to check, from real estate mobile app design to big data.
1. Augmented Reality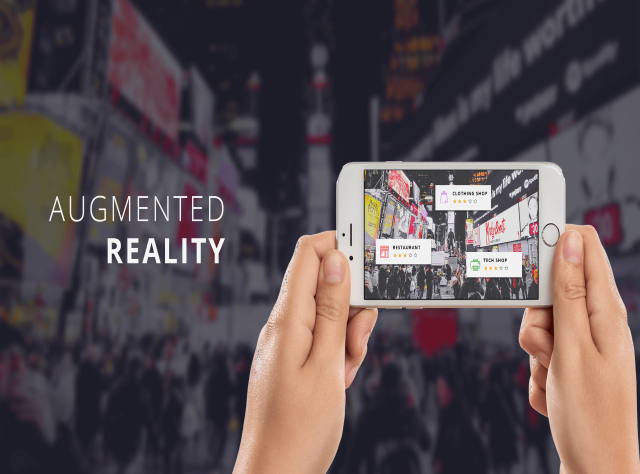 The time a broker must invest when physically visiting properties with customers is the challenge they confront more frequently than any other. However, since the incorporation of AR technology into the real estate industry, it has become a straightforward approach to saving on energy/cost. Brokers can now provide clients with an exciting experience by utilizing AR, such as interior design, furniture selections, lighting selections, layout changes, and more.
2. Artificial Intelligence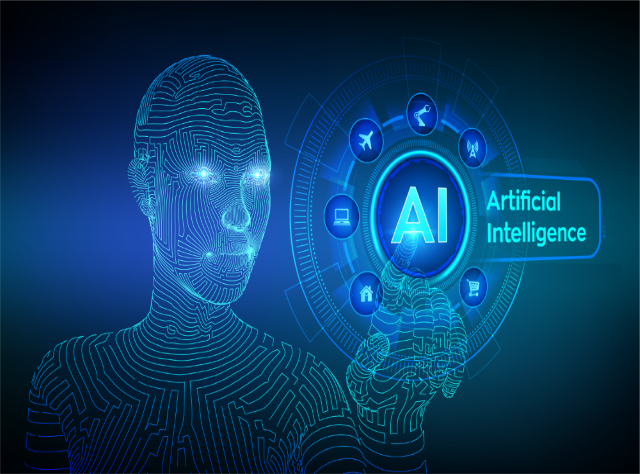 The influence of machine learning is quickly expanding across several domains, from automobiles capable of driving themselves to robotics used in manufacturing on a massive scale. Even app concepts again for the real estate sector are not last on the list to use Artificial Intelligence to enhance their business and provide superior service to clients. With the supremacy of artificial intelligence, apps can read user behavior and serve content offerings accordingly.
3. Blockchain Technology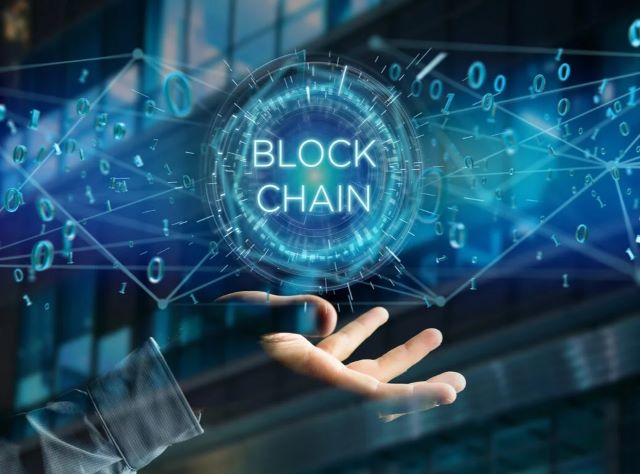 Among the most recent technological innovations that the real estate business has been using is called Blockchain. Thanks to Blockchain, real estate agents may benefit from more transparency, reduced risk, and faster operations. Blockchain might be used to eliminate intermediaries from real estate transactions, lowering expenses.
Real estate assets are being tokenized.
Process automation results in lower costs.
Access to asset distribution around the globe
Due to ownership fractionalization, access to a larger pool of investors is available.
Increase openness and inform smarter investment choices and portfolio management by making data more accessible.
4. Use of Big Data for Real Estate App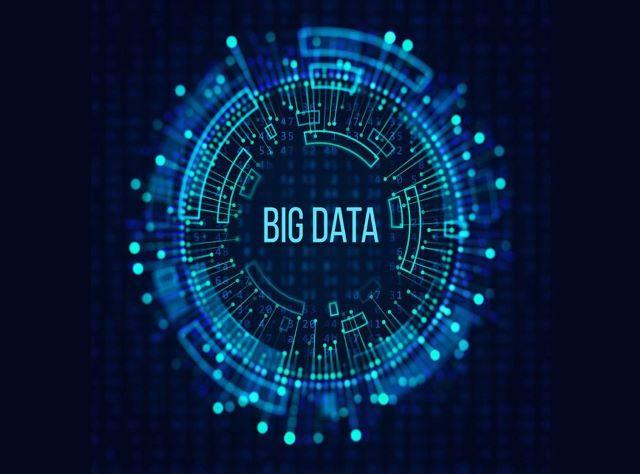 In days gone by, the commercial estate app industry might evaluate the entire city area using outdated criteria. However, thanks to big data, you now know how to divide city blocks into several categories based on criteria such as locality, price, future projects, and more. Big data helps the real estate industry in multiple ways, including assisting with decision-making obtained from data sets from various sources.
5. Smart Home Mobile IoT Apps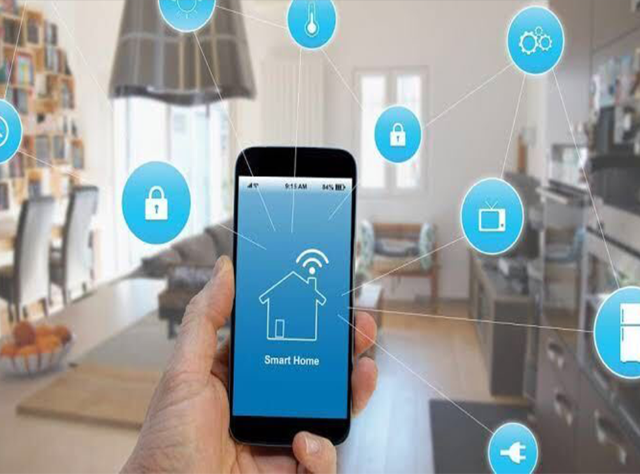 Apps designed for home automation can provide a particular function, such as automating and managing a home's light source by managing smart incandescent fixtures, for example. Applications for smart homes can indeed monitor systems as well as surroundings and give an alarm if there is a problem if suitable sensors are used. The smart home application lets you control the entire home's devices and systems through your fingertips, voice commands, and your presence.
6. Real Estate Metaverse App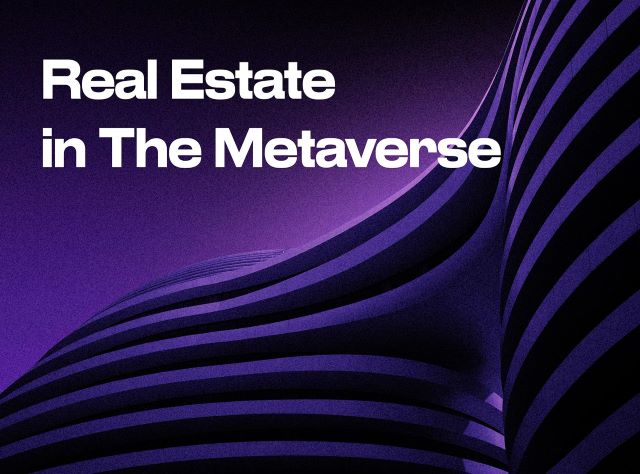 The real estate market in the metaverse may be considered a digital ecosystem that simulates the circumstances of the physical world. It creates a digital area where users can engage, play, and converse digitally precisely as they are doing in the real world by combining innovations like AR technology, VR technology, and video.
3. MLS, RETS, and IDX Integrations
MLS
Through MLS inclusion, brokerages and real estate firms can communicate property-related information. This enables them to provide their customer with the most up-to-date and accurate information about such properties.
IDX
The IDX property investment software was first created in the early 2000s and enabled the public at large to search for vacant homes in any location.
RETS
The software known as RETS is a standardized language that various information management systems may understand. It was presented to the Real Estate Standards Organization (RESO) to help standardize how technology communicates with other technology, like the many MLS systems.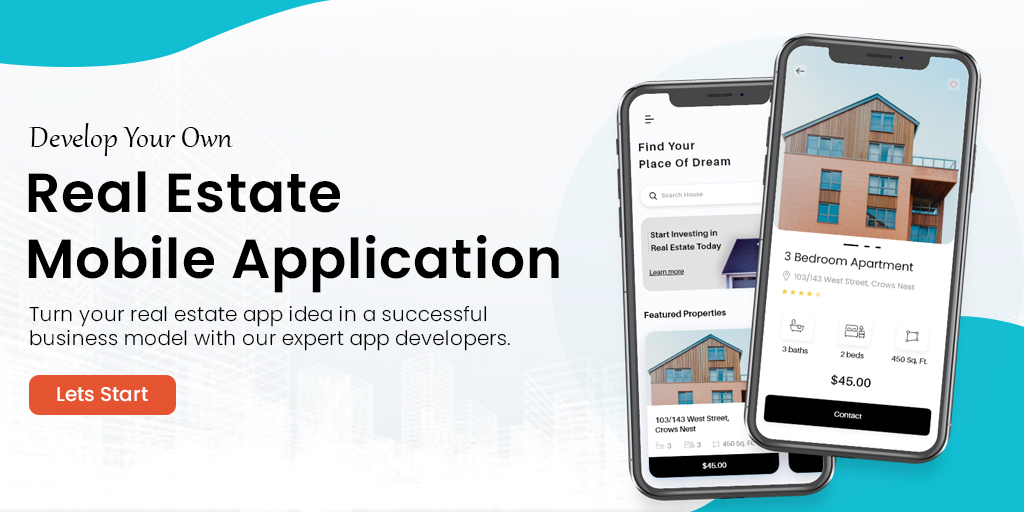 How to Make Money with your Real Estate Business Ideas?
You have put in your time, effort, and money to make a perfect real estate mobile application that will serve many people. It can help them in various stages of acquiring the property they like. Now, it is time for you to make money out of the service you are providing. You might be thinking about diverse ways you can take to monetize your application; we are providing some of the popular models.
Advertisements
It is the most common model and is used by most apps. This is easy to implement. You can either display commercials or can choose a third-party ad network. The payment is mainly made according to the ad's number of clicks, displays, or downloads.
Featured Listings
Another way to monetize your App is through featured listings. In this method, the app owner charges the property owner and displays their services in a way that stands out to their prospective buyer.
Premium Subscription
Subscription is also one of the finest monetization strategies. You can use it to monetize your App without the ads, and it also helps to improve the user experience. Publishers allow the free content for some trial period and then start charging for full access.
Commissions
The commission is a usual strategy in real estate apps. The app owners can charge some fixed commissions from the real estate agents or customers. But one should be incredibly careful while setting up the rates; otherwise, it can backfire, and users might abandon the App.
Things To Consider While Developing Real Estate Business App
If you wish to create your real estate app, ensure to get these pointers in your application. There are many real estate businesses, and with these applications, you can get into any business. So, now check these applications and initiate your real estate business.
Work On Your Real Estate Business Ideas
There are lots of real estate business ideas on the Real Estate app. You can make property auction apps, house listing apps, property rental apps, house design apps, and AR and VR apps with a real estate app builder. The application should contain modern ideas and should be more informative. It must include every detail of your business. It would be best if you proposed a transparent plan to your client. The pricing, property images, property plans, road maps, etc., should be encrypted in your application. The user experience will increase if you follow this strategy.
Highlight the USP Of Your Real Estate App Idea
A Unique Selling Proposition or USP is an essential feature for a business. If you could make a sound, Unique Selling Proposition through your App, your business will also increase. Do you know why these big companies are big? Because they propose a unique selling proposition to their clients. Everyone is using the same business proposition. That's why they are stuck on a point. Why not you try doing something different publications? Make signature sentences or phrases for advertisements. Make a unique kind of ad for your application to attract customers. You will have higher business possibilities with unique marketing strategies.
Do Market Research And Competitor Analysis
Competitive analysis helps to learn who your competitors are. Also, you can understand their business policies, USP, and other tactics. Do proper market research on the demand, modern technologies, essentials, pricing, and big companies. Through researching and analyzing, you will identify the faults in your service. You can plan better and get real estate business ideas. Before making an application, you must know the needs of the market.
Do Hard work On User Experience.
User Experience is significant for any application. Make a user-friendly application. Don't create a complex kind of application. A good user experience can bring you a high level of responsiveness. The application should be developed so that it can respond quickly to the needs of the general public. Excellent user experience can deliver a good brand image in the market. Try mending ways with your users to improve the quality of the application.
Partner With An Experienced Real Estate App Development Company
Collaborate with an experienced real estate app development company for better results. Make your development partner understand your criteria and needs. Discuss the project scope with him. Ask him if he can deliver it or not. Discuss time-limit, budget, technical stacks, staff resources, outsourcing, etc., with him. Please give me the exact mapping of your business. Experienced development partners can estimate your needs only.
Prepare a Strong Marketing Strategy
Marketing strategy is very much crucial for your USP. A fancy or high-tech application is not enough to get you, loyal clients. The marketing strategy should be strong. You must hire professional marketing agents for real estate app development. They will map out the whole business plan and implement the company's value proposition, data for targeting customers, brand messaging, attractive branding, and so on. With this, you will get help opening a real estate company and get clients.
Final Opinion
In this competitive digital world, everything is available at the tips of your fingers. This is where these real estate applications come into the picture. With these applications, users can view any property without leaving the comfort of their homes. With these, they can narrow down their choices from a sea of many and visit those later personally. Moreover, now you understand how to get into the real estate business and how real estate applications can help you. Here we shared some real estate business ideas that you may consider by building a real estate mobile app.
Frequently Asked Questions