Finding a dependable sitter was challenging in the past, but those days are over. These days, there are many internet answers to this prevalent parenting issue, including websites and apps for babysitting. Some parents even use virtual babysitting, a relatively recent trend. However, the majority of them still like conventional babysitters and enjoy searching online for nannies. Are you trying to find a temporary nanny that you may use in an emergency? Are you looking for a full-time, long-term nanny to take care of your children? To discover the best candidate for the job, use the babysitting apps.
When parents desired a night out on the town or just had to work late, their only options were the grandparents or the adolescent next door. Today's parents have options and freedom that our grandparents did not have when we were children thanks to an entire industry devoted to assisting parents in finding babysitters and other childcare providers online. Finding day care is fast & easy on these new website and apps.
Some baby sitter apps are totally free, while others let you search available sitters without charging you anything but charge you to get in touch with them. Some companies have premium memberships with bells and frills, while others provide monthly fees. Even with a membership, there will be an additional fee. If you request a background check. The company verify the applicant is not there on any sexual offender registry. And has no state court judgments against them. For significant peace of mind, it might be a little price to pay.
More on the babysitter apps
You may identify dependable babysitters using the babysitting apps by their area, fees, and particular talents and expertise. These apps allow you to both contact and book services online. Apps and websites that help with babysitting can make it simple for you to discover a reliable caregiver. It really does take a village to raise a child, as the phrase goes. Millennial parents are focused on choosing the best babysitter for their young children. Due to their hectic work schedules.
The majority of applications provide ratings, reviews, and background checks that have earned the trust of parents. Discover some of the top websites and applications for babysitting in the next paragraphs. In recent years, baby sitter apps have experienced enormous growth in popularity. It is hardly surprising given how much more practical they are than using conventional agencies or approaching an adolescent neighbour for assistance.
Related Post: 15 Mobile Apps for Tracking Baby Development Milestones
Market Stats
One of the top web and mobile app development companies is The App Ideas. For any IT projects, we offer the best and most distinctive solution at the most affordable price. We have a skilled and knowledgeable team that has experience working with both the Android and iOS platforms.
The creation of these kinds of apps is expanding along with the demand for them. The on-demand babysitter app is a good choice if you're considering starting an online business because it has strong demand. An admin's sole responsibility is to effectively sell this software and administer its panel features. Making money with an app for on-demand babysitters is quite simple.
The market is really ripe for the introduction of an on-demand babysitter app. As utilising this type of software is simple and dependable for the parents, it definitely benefits you if you run a babysitter agency to grow your sales and profit.
It can be challenging to find a reputable and experienced babysitter through word-of-mouth advertising. The third party can use your platform to display their adverts, and you as the admin can charge them for it. Users can pay a little fee to access the more advanced features or capabilities if the administrator offers them premium or subscription services. By charging the babysitter money to have their name appear in the top searches, the administrator can make money.
How we chose the top babysitting apps and websites
You may identify dependable babysitters using the babysitting apps by their area, fees, and particular talents and expertise. These apps allow you to both contact and book services online. Baby sitter apps are widely available in the market. You could therefore find it difficult to select the ideal one.
Before choosing the app you'll use to find a dependable babysitter, check to see if it has the following features:
A comprehensive database of local carers
Options for looking for profiles
User Reviews and Ratings
Background checks and screening.
Friends and family network.
Pocket-friendly packages.
We have compiled a list of top babysitting apps to assist you in finding an app that parents trust to hire a babysitter for their children. So let us go over them one by one.
It must be benefiting –
Finding the ideal babysitter for their children is simple for the parents.
Due to the fact that babysitter profiles are verified, parents can find a dependable nanny.
With this app, parents can quickly hire a babysitter for a few hours if they need to leave their child for a few hours but the babysitter is on vacation.
The babysitter can connect with the required parents using this app.
Since this is an on-demand app, it is quite simple for a babysitter to book additional appointments, advancing their profession.
Because of this app, the babysitter can work both full- and part-time jobs and make money. The business opportunity increases by this on-demand childcare app for the babysitter.
The list of Top babysitting apps and websites :
You must have done a good quality and background check for all apps and must compare as per need and they must fulfil the need. These apps includes –
Sittercity.
UrbanSitter.
Care.com.
Au Pair in America.
Helpr.
eNannySource.
SeekingSitters and Nannies.
Bambino.
Bubble.
Komae.
Nanno.
Sittr.
1. Sittercity
Rating: Android 2.2 & iOS 4.7
Since Sittercity was founded in 2001, it's probable that you hired a few babysitters while you were wanting to supplement your income before having children. A big database of millions of sitters, ranging from babysitters and tutors to specialty care providers, is what you get after 20 years in the business. On this matchmaking website, you may post a job, look over applications, and schedule a match. You can purchase background checks for an additional cost.
You must first build a profile on this user-friendly app before posting your needs for a babysitter. Within a few hours of posting your need for a babysitter, you will receive a list of nearby babysitters who are free. You must next analyze their qualifications and choose someone who possesses the necessary expertise, experience, and positive feedback from other parents.
Parents pick Sittercity for a variety of reasons, including freedom and flexibility. They also frequent this website because of how simple it is to use and because it has a long history in the community of tech-enabled child care. You can start posting jobs after creating a profile and signing up.
more about sittercity app
Sitters will reply — sometimes within a few hours — and then you can narrow the search. When you find a match, you can review their details, including location, experience, skills, and feedback. If it seems like a good fit, send a message through the site to secure a job.
Every babysitter whose profile is mentioned in our app has undergone a rigorous verification process. You must register for a premium account with a one-month, three-month, or one-year subscription in order to use the app's premium features. Babysitters can, however, construct a professional profile demonstrating their abilities and outlining their background. They receive reminders when jobs become available around them, but they can also look for a babysitting job that fits their needs. Sitters can use the app to apply for the open position and request an interview.
Pros-
The experience and qualifications of each sitter are succinctly and completely documented, making it simple for parents to select a potential babysitter with a particular set of abilities or qualifications.
Additionally, the app includes a section for reviews of specific babysitters from parents who have used their services, lending it greater credibility.
Running ID and background checks on any sitter within the app itself gives parents an additional layer of security and reassurance if they need more clarity or peace of mind.
Sittercity's adaptability is where it really excels. Because it becomes superfluous on the days the parents are at home, not every parent actually requires a sitter on a regular basis.
For weekends and times when you're at work or your child arrives home from school, Sitterycity offers individualised schedules and slots. In addition, depending on your circumstances, you can quickly schedule a sitter for an evening or even an overnight shift.
It informs you of a sitter's availability via a calendar function that displays which sitter is available for what slot, allowing you to make an informed decision based on that information and their hourly prices.
Since there is a feature to notify them when you need a sitter on a priority basis, it is simple to book sitters you have already had a chance to screen in advance on short notice.
You may filter sitters using Sittercity based on particular skills, such as cooking, providing emergency first aid, tutoring, or cleaning the house.
Cons-
Background checks and other screenings cost extra
Price-
Basic membership is free, but a premium account is required to access additional features. There are three prices: $35 for one month, $49 for three months, and $98 for twelve months.
---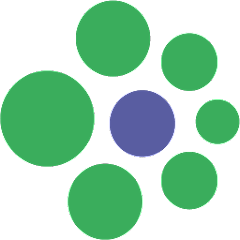 2. UrbanSitter
Rating: iOS 4.8
UrbanSitter has you covered for anything from last-minute babysitters and backup childcare to part-time help and full-time nannies. You can search, contact, book, and pay for a sitter all in one location using their website or mobile app. Many times, babysitters respond to job postings within three minutes. Every sitter undergoes a background investigation and is evaluated by the UrbanSitter staff. The best thing, though? Through your personal network and connections, you can locate babysitters.
This website and app assist you in locating and connecting with the best babysitters in your neighbourhood or as recommended by your school, church, parenting group, daycare centre, and other organisations. The option to see how many repeat reservations a sitter has, a star rating (from zero to five), and, of course, reviews are all included in profiles. You can also look for babysitters who can handle unusual situations (like overnights) or who have specialised training (working with kids with special needs, for example). Although the service's name suggests it is city-focused, it is accessible in all 50 states and Washington, D.C. It also links those who live close to college campuses with sitters.
More about UrbanSitter
This software will provide you with the ideal solution if you need a full-time or part-time babysitter. In addition, UrbanSitter is the perfect app if you need to hire a babysitter quickly. You can use this app to find, choose, interview, and reserve a nanny who meets all of your needs.
All you have to do is include information about the associations you have with organisations like schools, daycares, parenting clubs, churches, sports teams, and more on your profile. Then, you can perform a top selection search on their exclusive Sitter Lists, which display the most well-liked, highly rated sitters as rated by each group.
You can pay the nanny through this app after you've hired her. It offers a sizable database of babysitters, and once you post your needs, one will get in touch with you right away. Before being made available on UrbanSitter, all babysitters underwent thorough background checks. You can use your contacts to discover the ideal babysitter.
You must include information about the organisations you have been a part of for a while. Churches, parenting organisations, sports leagues, and your child's school are just a few examples. Once you have entered this information, you can search for different babysitters and compare their group prices before selecting a particular babysitter. This software offers a 30-day, no-obligation pass. In addition to this, the app offers monthly or annual membership.
Pros of UrbanSitter –
Parents may find it greatly relieving that caregivers are mentioned here from trusted common friends who have already used the app because it is essentially a ready-made referral.
Additionally, it allows you the chance to connect with organisations and groups that your children are already a part of, including sports teams, music ensembles, elementary and preschool schools, and even religious organisations.
It helps to eliminate the concept of having a "stranger" monitor your child by giving parents an open view of a caregiver's numerous certifications and reviews. Parents may read reviews written by other parents both within and outside of their network, and they can even view any specialised qualifications a caregiver may possess, including as training in CPR, allergy reaction, and other emergency procedures.
It is simple to learn and use the user-friendly interface.
You can advertise the position and time slot you need a caregiver for, conduct an interview with them, and then set the appointment for when you need them using a straightforward three-step procedure.
It will send you reminders in the unusual event that you forget about the appointment and will also offer you the caregiver's contact details.
Cons-
With such a focus on reviews, some report not wanting to leave negative feedback
Price-
The paid features cost between $20 and $35 per month or a flat $100 annually, while the basic version is free. Another level of convenience is provided by the ability to make the payment directly from the app. For parents who are unfamiliar with the concept of babysitting apps, this is a must-have app. UrbanSitter offers a no-commitment 30-day access for $34.95 as well as monthly for $19.95 and a one-year membership for $124.95.
---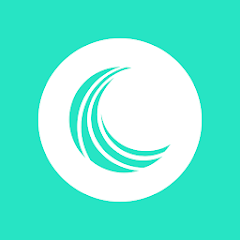 3. Care.com
Rating: iOS 4.6
Care.com is without a doubt the most well-known website and app for matching parents with caretakers. Their user-friendly online marketplace makes it simple to look for and pay for a babysitter, nanny, or instructor. It also ranks highly in caregiver evaluations and reviews on the internet.
You can practically guarantee that one of the bigger caregiving websites will have a good selection of babysitters in your neighbourhood. For parents and babysitters (as well as tutors, pet care, geriatric care, housework, and more! ), Care.com is comparable to Match.com. You even believed that your dating days were over!
Possibly the greatest app for finding babysitters, Care.com connects parents in need with caregivers. Care.com is the preferred website for hiring babysitters and nannies and paying for them via the integrated payment module because of its simple design and convenience of use.
You can use the app to get access to various caregiving services with babysitters. It is among the most widely used free babysitting apps available. After downloading the app, you must set up a profile and provide information about your family. Details like the number of children, their ages, and the time you require a babysitter must be entered here.
more about care.com
The software is made to facilitate speedy searches and messaging between parents and potential babysitters. You'll write a thorough job description that's posted on the website, complete with details about your kids, the hours required, and any other unique circumstances, to which applicants will reply.
Create a profile on Care.com that includes pertinent information about your family (How many children? What age? When you ask (When do you need a sitter? ), nannies and sitters who are interested reply, and you proceed from there. References and background checks are optional and available in Care.com sitter profiles.
View profiles of carers who fit your needs and get in touch with them. During the screening process, caregivers undergo a CareCheck background investigation, which includes a criminal records search. To make the finest employment decisions, they do advise conducting your own check. The website also links parents with tutors, elder care, pet care, housekeepers, and home care in addition to child care.
The sitters who have downloaded the app will reply to your offer after you build your profile. With the help of this software, you may get a complete sitter profile with all the necessary references. You must pay extra for a background check on nannies if you want to do one.
Advantages or Pros of care.com
Parent posts about their kids' needs, eccentricities, allergies, schedules, diets, etc. Parents can be as detailed as possible.
It even contains places to indicate whether you want your kids involved in particularly useful activities and learning or if they have special requirements and need tutoring.
The "matchmaking" element of it is evident in the feature that allows parents to specify the personality or characteristics they would like their desired caregiver to possess so they can be sure they will get along with their kids.
For parents knowing that their child is being cared by a sitter. Who satisfies the criteria for an ideal caregiver gives the parents peace of mind.
The child or children feel safe being with someone who has been carefully chosen. To match their personality and possess the qualities that their parents are aware they find soothing or comforting in a caregiver.
The ability of the sitters to cater to particular children knowing that their personality and traits are a suitable match leads to a professional, natural, and sometimes even joyful experience of caregiving.
Although Care does its own background checks. As a matter of fact, users and parents are urged to perform further checks as required by industry standards.
These extra checks are a part of their premium services, where Care does thorough background checks on the caregiver from top to bottom for you. For parents who want to be sure they're making the proper choice, Care even offers packages that include limitless background checks.
Care.com is accessible across platforms because it is available as both a website and an app.
Cons of Care.com
Cons-
Basic membership doesn't allow you to respond to candidates; background checks can get pricey
Price-
The basic membership is free, similar to other applications, but a monthly subscription costs $37 and a discounted annual package just $24, making this an incredibly good offer.
---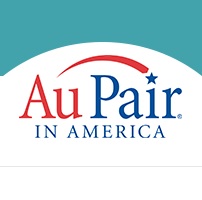 4. Au Pair in America
Are you trying to find an au pair to look after your kids? The most established live-in cultural childcare programme in the world, Au Pair in America offers placement with au pairs from many nations. Once you've been matched, your au pair will stay with you for the predetermined period of time.
Families who select this option are searching for daycare as well as an educational and cultural experience for their kids. Even though it is a pricey investment, many families who require additional support do take it into account.
Pros-
The 60 nations and 6 continents represented by the au pairs. Childcare is guaranteed under this programme for 45 hours per week.
Cons-
Price-
You'll spend around $10,000 a year after a $450 transfer fee and a $200 weekly stipend.
---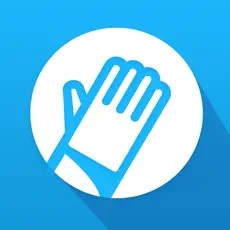 5. Helpr
Rating: Android 3.5 & iOS 4.3
An online portal called Helpr provides working parents with on-demand substitute childcare services. The parents can request a caregiver in as little as a short time because it connects them to dependable, high-quality caregivers. Families can make a caregiver reservation as little as three hours before or as far as advance as three months.
When you're in a bind, use Helpr to get last-minute child care (you can schedule a caregiver's services with as little as three hours' notice!). Helpr connects parents with tens of thousands of pre-screened providers (read: background checks, ID verification, CPR-certification checks, reference checks). The business now offers tutoring and music classes online and aids in obtaining benefits provided by your work.
You can quickly find a nanny for your child using this mobile service within three hours. You can access the network of seasoned nannies as soon as you create a profile. Every sitter on this platform has at least two years of experience, has undergone several checks, and has received CPR instruction. Another advantage is that there are no monthly charges involved; you only pay per hour.
More about helpr
In many US cities, including New York, Chicago, Los Angeles, and many others, you can hire a nanny. Additionally, this firm provides virtual nanny services. You might ask for assistance with online education or just someone to keep your children occupied while you are at work.
At least two years of childcare experience are required for all Helpr staff members. Additionally, they must successfully complete a screening procedure that involves both in-person and phone interviews, expert reference checks, background checks, an extensive assessment of their social media accounts, and current CPR certification.
It is among the finest babysitter apps for finding a good babysitter. Additionally, a number of parents claimed to have hired a babysitter in less than 3 hours. In this app, there are babysitters listed who have all had more than two years of experience. Additionally, each and every one of the registered babysitters undergoes a thorough background investigation that involves both phone and in-person screening.
You can contact their network of assistance by sending your booking request after creating a free family profile. You can look at a sitter's profile and determine if you want to hire them if this is an urgent job.
Otherwise, search for suitable carers on the app and get in touch with them in advance. If the interview goes well, you can request them the following time you need medical attention by adding them to your account.
Pros of Helpr
Pros-
If you sign up, you can get a sitter with less than three hours' notice.
Helpr caregivers are expected to have three professional childcare-related references, a CPR certification, or be willing to obtain one, and a minimum of two years of experience in childcare services. Additionally, they are always face-to-face interviewed for the highest level of openness and reliability.
You can examine each possible sitter's profile on your own and look at their images and videos. Additionally, you can arrange a face-to-face meeting to observe them getting along with your child or children on a trial basis.
After conducting all of these thorough investigations, if you still feel that a particular helper is the best fit for you, you can reserve them for a specific date and time.
You can save your favourite assistance so you won't have to keep looking for them when you need their services again. This is especially helpful if you require a babysitter right away.
Cons-
Currently only available in limited markets (Los Angeles, Santa Barbara, Ojai, San Francisco, New York, Atlanta, Seattle and Chicago)
Price-
It offers a set hourly payment of about $25 depending on the sitter and your particular requirements, and there are no monthly or annual membership fees. Only the hours of child care that you reserve are billed. Location-specific fees range from $23 to $26 per hour.
---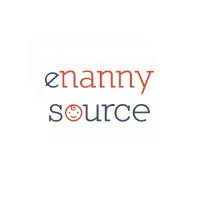 6. eNannySource
eNannySource serves as a platform for nannies to find employment or get hired. You can use it to search through its database of qualified nannies and then choose which ones to hire. Of course, scheduling, availability, and individual preference all factor into this.
This service is for you if you need more frequent childcare than the occasional babysitter. The website, which was created particularly for families looking to hire nannies, gives them a wide range of alternatives for searching, including full-time, part-time, live-in care, as well as nannies that specialise in particular fields like newborn care.
You'll write about your family and your needs on your profile. Review the resumes of nannies who fit your criteria after that. Additionally, they provide resources for vetting and interviewing nannies. You can view available nannies in your region using the free nanny search tool before signing up for a paying membership.
Pros & Cons of eNannySource
Pros-
It is safe and the best option for any user because eNannySource thoroughly investigates the backgrounds of its nannies to make sure they are certified and have no negative records.
Instead of the part-time babysitters you would often discover on other applications, it offers a portal where you can hire full-time nannies.
Cons-
There is no part-time offer.
Price-
A one-month membership with eNannySource costs $49.85, a three-month subscription is $119.85, and a six-month subscription is $150.
---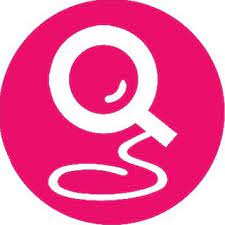 7. SeekingSitters and Nannies
SeekingSitters is the site for you if finding a professionally vetted sitter is a high priority. In contrast to other websites that provide background checks, SeekingSitters employs a qualified investigator to do a thorough background check on each potential babysitter. These comprehensive sitter background checks go further than standard background checks, and they are covered by the one-time cost you pay for the general service.
You may connect with professionals offering babysitting services, babysitting, child care, Child Care Solutions, Daycare Alternatives, and In-Home Childcare on the babysitter recommendation website SeekingSitters.
Parents and regular caretakers will like SeekingSitters because it effortlessly meets their demands. It enables you to make a last-minute or one-time sitter reservation.
More about SeekingSitters
The fact that this website does all the legwork for you is another fantastic feature. They individually interview the sitter and examine up to three references in addition to the background investigation. You can ask for the same babysitter again if you like the one they recommend. The trade-off is that SeekingSitters does all the legwork for you; you can't speak with your sitter in advance (so no phone interviews). However, if you discover a sitter you like, you can ask for them. The website is used for all payment processing.
For last-minute requests, this babysitting network may even find a babysitter. It is renowned for its quick response. SeekingSitter can help, whether you require a full-time or part-time babysitter. They are renowned for their extensive background screening process and thoroughly research each possible babysitter before suggesting them to families.
Pros & Cons of SeekingSitters
Pros-
You can schedule when you need a babysitter and, if the timing works for both sides, even ask for the same one.
This makes it simple for people who have a predictable schedule and want a sitter on a regular basis at particular times, like after school or on particular evenings.
Even while kids may adapt to change, it can be beneficial for them to have a consistent sitter rather than switching them out every other session. This is due to the fact that young children often form strong bonds with their caretakers and authoritative individuals.
To ensure safety and dependability, every potential sitter is checked by a certified private investigator or company and given an in-person interview.
The sitter is paid through their online payment processor. There are child care providers all throughout the country who can give care full-time, part-time, or on-demand.
Cons-
No contacting your sitter ahead of time
Price-
The website is used for safe transactions. The lowest bundle has a price of $6 per month. In addition, there is a setup cost of $30 one-time.
---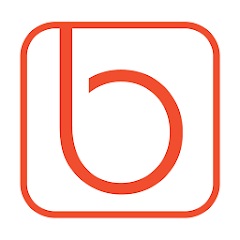 8. Bambino
Rating: Android 4.4 & iOS 4.9
It is one of the greatest free babysitting apps available for finding the person that meets your specific requirements. The usage of social connections by this software is one of its intriguing characteristics. You can use Facebook to ask your friends for recommendations on a certain sitter. Hiring a sitter with experience looking after a family you are familiar with is comforting, and Bambino provides just that.
It enables you to look for babysitters in your area and read reviews and comprehensive information about them. You must pay a babysitter you find through this app on an hourly basis. All of the babysitters who have registered with this app have undergone a rigorous screening process, so you may hire any of them with complete confidence.
The website requests Facebook logins from parents and babysitters as identification verification. Bambino is a social network, so parents may connect with friends inside the app to get recommendations. Nevertheless, Bambino is still usable without Facebook. To log in, all you need is a mobile phone number.
more about Bambino
Bambino demands that parents and babysitters sign up using their Facebook profiles. So you can validate the identities of potential sitters and provide an extra layer of security, you can see which sitters your friends have employed and enjoyed. There is no need for you to engage in difficult negotiations because sitters are required to publicize their charges. And you can pay through the app.
You can interact with other parents and assemble a group of your favourite babysitters once you create a profile. You can look for babysitters by location or by people you know. You may search for sitters, read reviews, and read in-depth bios inside the app. When you're prepared to hire a sitter, fill out the app with your information, pick a sitter, and reserve it. When the task is finished, you'll pay the babysitter through the app. Babysitters list their hourly charge. A thorough screening process that includes a background check is applied to all carers.
You should try to choose nannies who are nearby and who you or your friends know directly. The algorithm behind Bambino tries to make sure of that.
Pros & Cons of Bambino
Pros-
However, in order to register, you must already have a Facebook account. Given that Facebook is now used by half of all online users worldwide, most people shouldn't have any issues with this.
In order to contact them or get to know them beforehand, the prospective babysitters must register through their Facebook account as well.
This gives you the opportunity to investigate their background and social media activity, seek for warning signs and risk factors, and increase your sense of security.
By putting the necessary date, duration, and any other pertinent information on the app, you may proceed to the actual babysitting process. You can further alter the settings and manage who sees these requests for babysitting.
Bambino emphasizes the carers in your network who you personally know by leveraging social media algorithms to find them.
Then, Bambino broadens your search to include individuals who have worked for your Facebook direct contacts and displays any testimonials left by these pals. This gives you the chance to work with dependable babysitters who have a track record of providing quality child care for your friends' kids.
Bambino sorts the network of carers based on how close or far they are from you. Even while it's wonderful to have a perfect babysitter who satisfies all of your requirements, it might be difficult if they live far away and the commute is a hassle when you have an urgent appointment.
Cons-
Some customers report inconsistent customer service assistance
Price-
Instead of a monthly pricing structure, Bambino uses tiers of babysitters with varying booking costs. Booking fees for a "junior" sitter may be $2, while those for "Standard," "Advanced," or "Elite" sitters could be $3.
---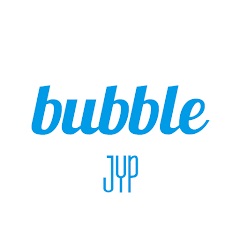 9. Bubble
Rating: Android 3.7 & iOS 4.1
When using Bubble, you may ask your friends who also use the service for recommendations on specific babysitters before hiring them. With more than 100,000 registered users, it is a very well-liked babysitting software. On Trustpilot, it has a five-star rating. This app's unique feature allows you to ask your friends for suggestions to locate the finest babysitter. To discover people who are familiar with that specific sitter, the app's technology searches your phonebook for contacts or even your Facebook account. Then you can get in touch with them to ask for recommendations for a certain sitter.
Bubble is regarded as an easy, convenient, and secure choice to locate reliable babysitters in the United Kingdom, having assisted more than 100,000 parents in finding dependable and high-quality child care locally. For babysitters, the app is totally free, and they have public liability insurance of £1 million. Additionally, babysitters are free to choose their rates and schedule their availability.
more about bubble
You sign up for Bubble using your Facebook account, which serves as identification. Additionally, it can be used to connect with new families and acquaintances, increasing your chances of receiving a referral. You can meet the nannies that your friends have recommended, so you don't need to worry about their dependability as a parent.
You must describe your requirements on the app in order to get the best sitter. The app will then show you a list of nearby sitters who are available. Then you can look through their profiles to see if there are any connections you share. Through this app, the babysitter is paid in full.
Pros & Cons of Bubble
Pros-
You can ask a friend who has used their services to vouch for a sitter via the app using the "vouch" system, which will give you protection and peace of mind.
Prior to using their services, you can watch the videos of each sitter to get to know them better.
In-depth background investigations and ID checks are also done on registered carers by Bubble.
The Bubble app is available for both iOS and Android users to download and use, and it also has an integrated payment module that enables you to go cashless and improve convenience. You can connect to your phonebook contacts on Bubble in addition to your Facebook connections.
You can get in touch with the people you have in common with the potential babysitter if you want to learn more about her. Bubble keeps track of the sitting hours, which eliminates any ambiguity.
Cons-
There is no fixed price rate for it.
Price-
The convenience and usability of the app are increased by the ability to make payments through it. The app is available for free download, although the sitter's rate is typically pre-arranged.
---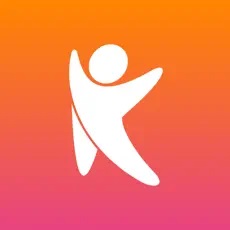 10. Komae
Rating: iOS 3.4
Using the free babysitting cooperative app Komae, you may exchange babysitting services with people in your neighbourhood. By making users the babysitters instead of outside caregivers, Komae has completely changed the babysitting sector of the economy. This operates by forming a cooperative of parents who need babysitters to assist one another. It operates on a point-based system that encourages reciprocity and fosters an internal economy.
It works in a manner similar to Facebook. When necessary, parents can create a sitter request on the app and send friend requests to people they know and trust. Additionally, parents can pick and choose who they wish to inform about the links. A user in the app receives points for accepting an offer.
more about Komae
Throughout the year, komae provides "cash-in" opportunities to keep parents engaged in the co-op. You have the choice to spend your extra earned points in our store on fantastic goods and gift cards. To maintain fairness, the app calculates and distributes points as you provide and receive care.
You can use Komae to look for babysitters within a 50-mile radius of your location. After that, you can schedule a meeting to get to know the other person better. Additionally, you can submit a friend request and begin exchanging seats.
Pros & Cons of Komae
Pros-
After setting up an account with Komae, you can connect with other parents using the app. Any parent who needs a babysitter can post their needs along with the day, time period, etc.
You can apply to babysit for these parents and gain points if you meet the requirements and are available during this time frame.
You can then utilise the points you earn by doing this to create your own listing when you need a babysitter. However, since this isn't a favor-exchange, you don't have to watch a child for the same parents who watched their child for you.
You can choose from a list of prospective parents who are available and eager to watch your children at the specified time.
If a babysitter cares for more kids or makes time to watch kids on the weekends, they will receive proportionately more bonus points.
There is an opportunity to exchange points for cash for parents who frequently babysit and accumulate more points than they can utilise.
On the other hand, if you're incredibly busy and don't have much time to watch children, you can buy points with cash to cover your child-care expenses.
You can create a particular group so that your listing for a babysitter is shared just with that small group of parents once you have established a network of parents you have gotten to know well and trust.
Cons-
The point is very hard to collect for cost.
Price-
Cost & Pricing
The programme is available for free download and use. Only points are used to pay for babysitting services. Each point in a new account is worth one hour of babysitting; the value varies depending on the number of children or if it is a weekend. New accounts begin with 20 points. Right now, each additional point costs $5.
---

11. Nanno
The first mobile app to let you find and reserve a thoroughly approved babysitter is called Nanno. Unlike other babysitting apps like Care.com, UrbanSitter, SitterCity, Bambino, and others, Nanno mandates that all sitters pass a full background investigation that includes a behavioural profile and a skills test. Nanno then gives you the option to look for, shortlist, reserve, and pay for babysitters. The services you seek are paid for by you.
The majority of babysitters on Nanno are teachers, nurses, college students, or full-time nannies. Every sitter on Nanno has to go through a thorough five-step screening process. All sitters are subject to thorough criminal background checks, skills testing for first aid/CPR and safety regulations, as well as behavioural testing (testing if they have personality traits that would make them untrustworthy).
More about Nanno
One of the most thorough screening procedures in the business is used by Nanno to ensure that its sitters are patient, polite, on time, and skilled in caring for children with a variety of special needs. The majority of Nanno reservations are filled in about 15 minutes, giving you the freedom to go out and have fun at any time.
We are able to draw in the best babysitter talent since Nanno is so handy for sitters. You may hire great babysitters through Nanno, who have talents like experience with special needs children, working with newborns and multiples, night nurses, and postpartum doulas.
Pros & Cons of Nanno App
Pros-
Your babysitter is automatically paid after your reservation is complete (and the specifics are agreed upon). No more embarrassing math problems or late-night dashes to the ATM.
Protection Against Cancellations In the event that a booking is abruptly cancelled, sitters are compensated in part.
Payment Guaranteed Sitters are compensated for the time reserved (even if parents return early).
Bonding and complete insurance are provided for every Nanno assignment.
Cons-
Cannot provide a nice service experience.
Numerous occasions, sitters miss scheduled appointments.
pays sitters less than market value while charging parents at or over market value. Everyone loses except the business that makes a profit.
Price-
When you book care under the premium plan, which costs $29.99/month, you will pay a cheaper hourly rate. However, it's entirely optional.
---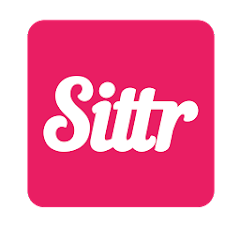 12. Sittr
Rating: Android 1.6 & iOS 4.7
There's a good reason why Sittr claims to be Australia's top app for finding babysitters and nannies. They have made Sittr, an app that connects parents and babysitters, into a relatively simple system that streamlines the entire hiring and signing up procedure.
For busy parents, Sitter makes it simple to find trustworthy babysitters and nannies. All babysitters have successfully completed comprehensive background checks and first aid training before being approved for the Sitter platform. Additionally, Sitter has $10 million in liability insurance to protect them.
Sittr offers caregivers insurance coverage while they are babysitting, which is different from other babysitting apps. Babysitters register on the app and indicate when they are available to work. They can choose to get job alerts sent right to their email inbox.
more about Sittr
The software has three easy steps to use it. Here, a user must utilize several filters to look for a babysitter in the neighbourhood. After that, a person can read reviews of the local, trustworthy babysitters. A user can select a babysitter and prepay for them using the analysis.
Post the job is done, money is deposited to the caregiver's bank account. The babysitters credentials are verified by Sittr. As having first aid certification and working with children certification. They must also give a copy of their IDs for verification. When parents directly pay you through the app, Sittr has also made the payment procedure simpler and deposits the money into your bank account.
Pros & Cons of Sittr
Pros-
Comprehensive screening procedures entail that each babysitter has undertaken a national criminal history check as well as a working with children check, both of which are government-issued background checks.
The top priority is safety. You can be sure that your babysitter will know what to do in an emergency because they have all completed Senior First Aid training, which covers managing asthma and anaphylaxis.
We created our own comprehensive, industry-leading Public Liability and Professional Indemnity insurance, backed by one of the biggest insurers in the world, because we weren't satisfied with the childcare insurance options that were already available.
Cons-
Not all of the features found in the web version are present in the app. Some of the features, including accepting offers on the app, are nowhere to be seen.
Inability to add a babysitter to a favourite list; lengthy list to search through to find a babysitter whose profile you may have seen previously.
Additionally, the app only displays direct contact messages and not your job postings.
Price-
There is nothing extra to pay on top of the cost of your booking because all prices already include the carer's wages and Sittr's costs.
---
Few more good apps for baby sitting are as below :–
Babysitters4Hire: This babysitter matchmaking service has been around for more than 20 years. With a $99.99 yearly cost, it is moreover the most expensive choice. It is sister concern of Nannies4Hire & Care4Hire. According to the website, the Dr. Phil Show uses it. It encourages parents to research sitters on their own and check references and histories.
Seeking Sitters: Seeking Sitters is a one-stop service. That will pair you with the ideal sitter for a one-time price of $59.99. excluding the price of the baby sitter. Although the website is more expensive, it claims to offer greater security, stating that rather than using an internet background check, each babysitter is verified by a private investigator.
Babysitting: Babysitting is a fantastic choice for both parents and babysitters. Whether you're using the website or the app, it delivers a seamless sign-up process. If you suddenly find yourself in need of a babysitter or a babysitting job. Its easy to use. The app's easy navigation and comprehension are a result of its straightforward layout and pertinent information on both the website and the app. The registration process is convenient and open to everyone since you can sign up using your Apple, Google, or Facebook accounts.
Babysitting features
Profile tab list the babysitters' qualifications, experiences, and interests. Parents interested in a babysitter can read reviews, look at profile images. They can even watch videos that explain the babysitter's reasons for wanting the position, as well as their qualifications and areas of expertise. Parents can specify what they want in a nanny, any unique requirements their kids may have, and even extra services they might need, like tutoring or homework help. You can organise the babysitters by these criteria with the use of a filter system.
Users can "like" specific babysitters that they have a good relationship with or who fit their requirements, such as being available on the weekends or possessing a particular skill set. Additionally, Babysits charges a $20 monthly fee in lieu of regular hourly rates to link you with trustworthy nannies in your area. Due to the location-based nature of the search algorithm, viable candidates are more likely to reside nearby, making it simpler to find a nanny.
More baby sitting apps
Usits: It is a very popular app among high school & college students. It appeals to both parents and babysitters because of the thorough background checks, appealing design, and reasonable price. It's simple for you to choose the ideal babysitter to apply to watch your kids thanks to the "requirements" section's extensive customization options. You can choose a babysitter after reading through their profiles by visiting the thorough "applicants" tab, which displays all of the applicants. Each babysitter's profile includes information on their experience, recommendations from other parents, ratings, educational background, and specialty talents.
A third party organisation by the name of Checkr performs a complete background investigation on each babysitter. The software allows you to send texts to the chosen babysitter and follow their position, making it simple to communicate with them.
The market included some of the greatest babysitting apps, among others. In addition to these, the market is home to a number of additional well-known babysitting apps. Because they are continually changing to meet the demands of users. Additionally, these apps bring in a tonne of money every year.
Conclusion
Babysitting applications like Helpr, Sitter, SeekingSitters, and Babysits can be useful if you need a sitter right away. The Sittercity app provides information about each sitter's background and abilities. A few apps offer extra features like tracking and point systems to make the experience of babysitting easier for parents.
With such an app, you can quickly identify a babysitter who is available in your region, read reviews left by previous clients, and rate a babysitter. You can also look for a nanny with particular qualifications, feedback, and experience. Additionally, you may use your mobile device to securely pay for services, schedule a certain date and time, and contact directly with your nanny. It is highly practical, especially if you require a sitter immediately.
It can take awhile to find a reliable nanny for your child. Many apps and websites are available to assist you with this challenging process. Make sure you comprehend the cost structure and have faith in the background checks before selecting a platform.
You can save time and work by using a childcare app. It can take awhile to find a reliable nanny for your child. Many mobile apps and websites are available to assist you with this challenging process. Make sure you comprehend the cost structure and have faith in the background checks before selecting a platform.
FAQ