One of the biggest pain points of people going to a salon is the waiting time. Nowadays, everybody wants a quick solution for everything, without keeping patience or waiting for things. The same goes for salon customers. The beauty and salon services are something that always remains in demand, like restaurants and hospitals.
For salon and beauty parlours, it means that they are somehow failing to offer the experience their customers expect. In this digital era, there are several ways to transform the customer experience, which can be achieved with salon booking app development. Whether you are an independent salon owner or a large salon with multiple branches, a salon app can significantly help grow your business and improve the customer experience.
With a salon appointment booking app, the customers can easily book a time slot for themselves and get the required services without waiting. Over the last few years, we have seen an increasing number of salon and spa owners opting for a mobile app development for their business. With this, they get more clients easily. It is because the client gets the options to schedule and book the beauty and hair services right from their smartphones wherever they are.
On the other hand, the service provider finds a way for managing the clients and their bookings, and understand key metrics about their business. StyleSeat and Booksy are some examples of the most successful salon booking apps.
If you are a beauty salon owner or someone interested in knowing how to build a mobile salon, key features, development process, and the cost involved, then this article is for you.
Why You Need a Robust Mobile App for Beauty Salon?
Lack of good management is a big turn-off for any service industry, mainly the salon industry. You would end up losing customers and I am sure you don't want that. Hence, a robust beauty salon mobile app development solution can be really helpful to get better traffic in your salon. Like no matter what kind and how many services you offer, ranging from hair coloring, hair spa, haircut, massage, manicure, pedicure, when your services are streamlined on the app platform, it enables you to make the whole management efficient and smooth. After all, people hit the spa centers and salons in order to relax and alleviate the stress they deal with in daily life, and when you are able to deliver them the same, they are certain to be pleased and return.
Now let's find out some of the best reasons for why and how best salon app development company can change things for the better for your salon:
Book Appointments in a Few Clicks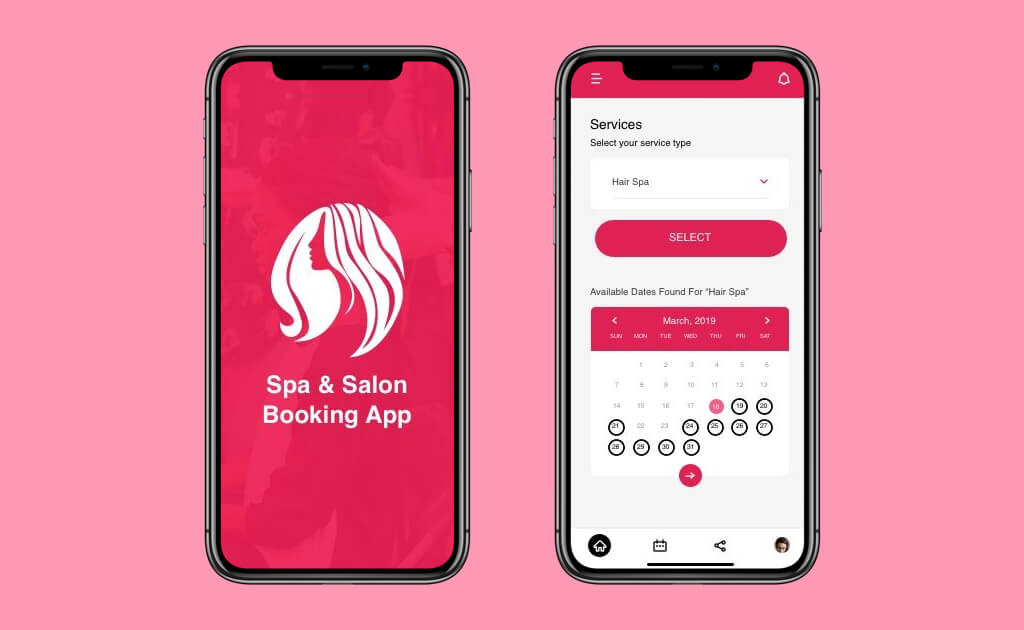 Salon visitors often find it really irritating to have to wait for a long time in order to avail the beauty services. However, a salon app is a solution to this common issue, and at the same time, it also can allow the customers to pick their own stylists. These salon apps enable customers to book their salon appointment on the go, instead of having to make a call in the salon. As several people are not too comfortable doing the app.
Library-style Display to Help the Customers
Often the salon has visitors who are too picky about their style, and often put the stylist in a dilemma. So how to handle these sensitive customers. Well, when you hire a salon mobile app development team, then things can be handled easily. Like, in your salon app you can integrate a photo gallery, which holds a collection of various styles, and customers can simply browse through them and pick a specific style for themselves. They can pick from the current trends in hairstyles, alluring manicures, and trending massage options. This allows us to enhance the communication about styles and stylists also get clear guidance of what customers exactly want. The beauty salon mobile app will also keep the stylish updated on the upcoming appointments and allow them to communicate with the respective customers. Alerts can also be sent to remind and notify the customers about future appointments, so they make it on time.
Better Management
For a salon business, it is crucial to efficiently manage the salon processing. A salon mobile app will allow you to display all your beauty products in a certain section so that customers can freely explore them and make instant purchases. Does this also increase your customers? trust in your service. Not just this, but a spa mobile app also allows the spa owners to well manage the inventory, track the stock, with the auto-generated invoice.
Instant Payments
The salon mobile app allows customers to make instant payments via multiple payment modes after they have received the services. This way, once they are finished, they don't need to head to the payment counter and wait for your turn. Instead, the app generates the total bill and then the customers are able to make in-app payments. This hassle-free nature of the cashless payments is quite relieving.

Loyalty Points & Rewards
Everyone loves being rewarded from time and time and the same holds true to the salon customers. Not just it will win their hearts but also help in building a strong bond. They can be segregated on the type of user they are: whether Bronze, Silver or Gold. And accordingly, reward points can be set for them. They can be sent coupons or offers on special occasions, like weekends, holidays, birthdays, Christmas, Thanksgiving, and more.
Customer Photos
This can be a really great addition to your salon app feature list. This functionality should enable customers to take in-app pictures. Then, the customers can either choose to share them on their social media accounts or mail them to the salon in case the latter wants to post them on the online platform. Hence, these customer photos work great for testimonials, advertising, or simply for references.
All-in-one System
The mobile app allows the salons to have everything under one roof like it is an entire system. This way there is no need to list down every entry, calculate the payment, or follow up the customers making pesky calls. All in all, the salon app development team can help upi reduce the manual handling of tasks so that your business is managed even in your absence. You can track the billing details of customers, manage cashless payments in the database, send alerts to customers to remind them of upcoming appointments. You will be updated on all the proceedings at all times.
The app can also have a segmented dedicated to generating reports, like get the daily status report of each employee and calculate the wage, decide on the performer of the month easily via these reports, daily/monthly/yearly income of the salon center, track loyal customers who constantly visit the salon and reward them. These apps can also generate expense and income reports. Amazing, isn't it?
Why Develop Online Salon Booking Application?
What are the benefits of a salon booking app? Is it in demand? Are people actually looking for a solution of this sort? Will it be a profitable option?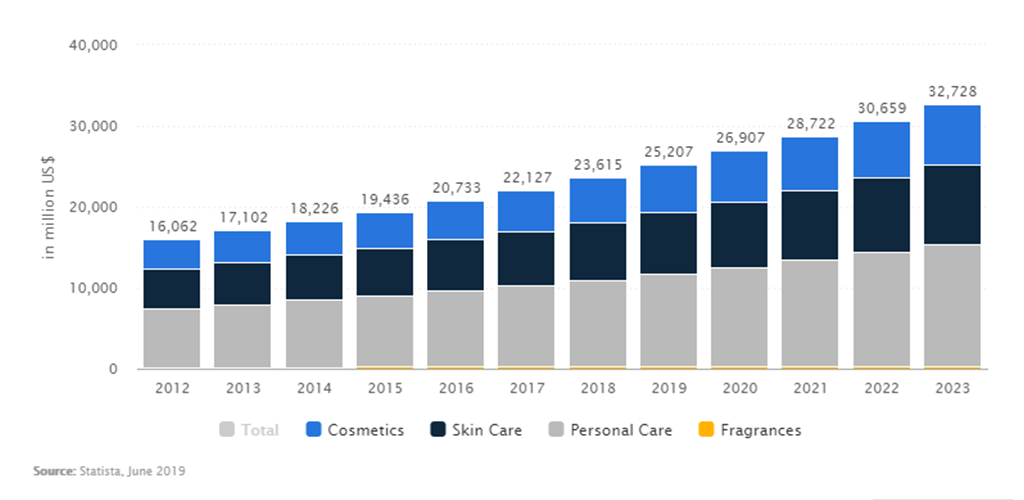 These are some common questions of those looking out for salon booking app design. And the precise answer is that it is indeed an in-demand solution. Below are some stats and facts to prove this:
The primary reason to develop app like Booksy is to digitize the salon business and streamline the booking procedure.
The customers find a way to schedule an appointment whenever they want, based on their working hours.
The increasing number of search terms on Google, like book a 'salon near me', or 'salon nearby', shows that people are looking for mobile solutions for hair and beauty care.
Mordor Intelligence reports that the beauty and salon app market will grow at a CAGR of 7.11% year over year from 2021 to 2026. The growth is driven by the increasing demand for healthy lifestyles and the need for solutions to save time in a busy schedule.
Only 54% of the salon bookings occur during the opening hours of the salon or spa. If there is an app for online bookings, the remaining half of the appointments can be made even when the salon is not open.
The leading beauty and salon app Booksy is used by over 15 million users. In the last three years, the revenue of the app has grown by 1500%. The estimated annual revenue of Booksy is over $50 million.
StyleSeat is another successful salon app in the US that has generated over $6.5 billion in revenue. The app has brought together the top hair, makeup, and nail stylists from the country to serve the customers in the most convenient manner.
Women spend nearly $3750 every year on beauty, spa, and hair care. This is a massive industry to target with a hair salon appointment app.
These statistics and reasons prove that beauty and hair salon solutions are in demand today and mobile app builder for salons can help you kickstart a profitable online business today.
Offer Business opportunities to nearby beauty salons and spa centers
In case you are planning something off-the-mark, then this can be the option for you. The android beauty salons apps have helped a lot of member during their projects. the For instance, you don't own a salon business, nor you plan on opening one, but are still eager to cash in on the cash-making opportunity in this segment. Well, in that case, you can create a salon app to connect a plethora of salons from where the users can book services as per their choice. There are already a few such apps in the market and they have a huge database of salons & deals nearby, to keep their customers updated. Usually, the users love to compare the prices and then they buy a deal.

So, even if you don't own a salon business, then creating this kind of app can help you enter in the beauty salon industry and make a mark. These apps can offer to trend makeup artist services, haircuts, nail-arts to the customers, and before buying deals, customers can compare the prices in salons nearby. The salon app development team showcases a comprehensive list of services with the price mentioned along. Customers are provided with the option to shop for the salon service and products provided over there. The app also features the entire booking history of the customers. Next, let's explore the key features that a Salon mobile app must offer.
Types of Salon & Beauty Apps
Following are some ideas for you to develop app like StyleSeat and pave the way for a great business:
Beauty and wellness app development
Beauty and hair salon app development
Complete beauty solutions
Beauty salon mobile app development
Appointment booking app development
Hair salon mobile app development
How does Beauty Salon Booking App Work?
Customers install your salon app on their smartphone.
After installation, they register or sign up on the app with an email address, phone number, and password. They can also register with their Google Account or social media account.
They allow location access or enter the location to find nearby salons. Customers can also apply filters to find their preferred salons.
After the search, they can browse the salons, see images, details, pricing, available time slots for an appointment, etc.
Select the most preferred services based on location, ratings and reviews, quality of service, pricing, and available time slot.
You can offer them promotional codes which customers can apply while online booking to get the discount.
Once the booking has been made, customers visit the salon on the scheduled date and time for the service.
They can pay for the service while booking or after the service, through online payment mode or pay cash to the salon.
Business Model of Salon Appointment Booking App
This is one of the most critical questions for entrepreneurs who want to develop a salon booking app- how to make a profit from their app?
Well, we have given some ideas about the business model of a beauty and salon app to help you understand the ways to monetize it.
Commission: Most of your revenue will come from the commission. When customers book a service from a salon through your app and pay the cost to the salon owner, you keep some commission from it. For every service and payment, the salon pays you commission because you are bringing them more customers.
Sponsorship: You can make more profits by allowing the service providers in the field of beauty and salon to promote their products in your app. For example, you can allow promotion of a face wash, scrub, serum, etc., from a brand and charge them for the same.
Advertising: Pay-per-click display ads are another way for you to monetize your app. For instance, you can enable Google Ads on your platform. For every click, Google pays you some amount.
Promotion: This is different from sponsorship. Promotion can be made available to the salons listed in your app. You can offer them paid promotions at a cost and prioritize their salon listing. This will bring them more customers, while you get a fee for promotion.
Key Features for Online Salon Booking App
You must integrate the following features in your salon and beauty app: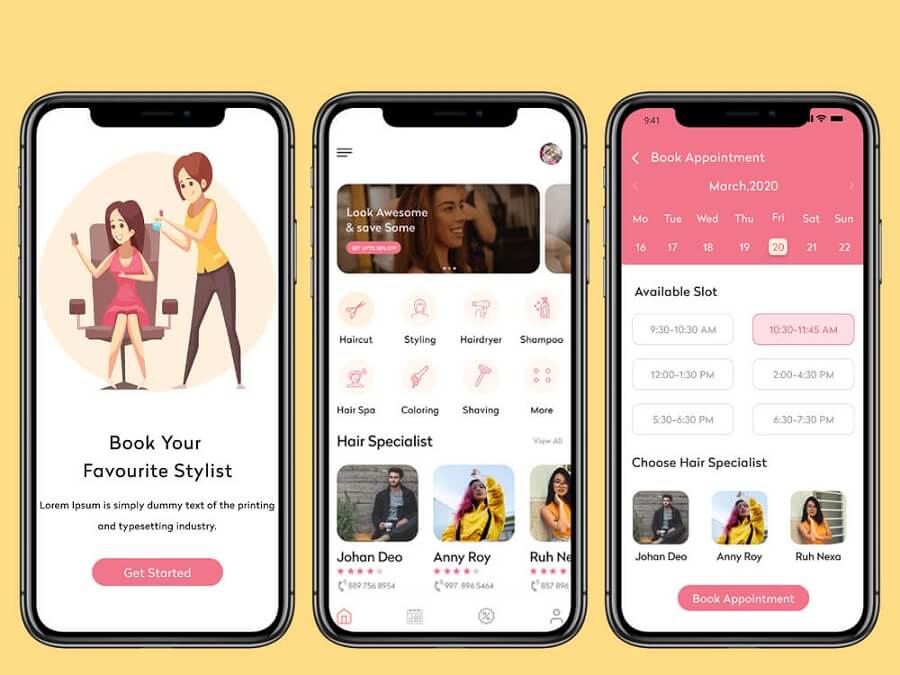 Customer Features
Registration: New users can sign up or create their accounts using the email address, phone number, and password. Alternately, they can register with their social media accounts for a faster experience.
Location: A feature to access the user's location or allow users to enter the location manually. This helps in showing the nearby salons.
Search: This is an excellent feature in the salon app development for providing an improved user experience. It allows customers to search the salon of their choice or the service they need.
Browse Salons: Based on location, the app shows all the nearby salons in the form of a list.
View Profile: Users can see the complete profile of the salon, such as photos, timings, contact details, address, services provided with pricing, and ratings and reviews by other customers.
Schedule Service: Once the users have found the right salon for themselves, this feature allows them to select the required services and book an appointment.
Payment: The app must have several payment options so that users can pay for the service with their preferred mode, like debit card, UPI, online e-wallet apps, etc.
In-App Chat: While browsing the salons or after the booking, this feature helps them to communicate with the salon or the stylist about any queries, concern, timing, etc.
Offers/Promotions: You can integrate a dedicated tab in the app to show the latest offers on services, discount codes, etc.
Rating and Review: Once the customer has received the service, they can share their experience with a review and give a rating accordingly.
History: In the history tab, the users can see all the services they have taken in the past and the scheduled appointments, with salon name, date, payment, etc.
Notifications: This feature is handy for users to receive alerts and notifications about their booking and service, as well as to know about the latest offers, deals, updates, etc.
Beauty Salon Features
Register: An essential feature to help salons or stylists sign up as service providers through the app.
Requests: Whenever a user books a service, the salon receives the request and assign a stylist for the same.
Accept/Decline Request: The salon owner or manager get the option to accept or decline a request based on the availability of service or products, or other things.
Services Management: This feature allows the salon manager to add, edit, or remove their services. They can add more information, photos, etc.
Appointment Management: This feature is helpful for the salon manager to add the available time slots and opening hours in the app for particular days.
Cost Management: A crucial feature to enable the salon to manage the cost of the services available. They can increase or decrease the price based on demand.
Admin Features
Dashboard: The app must have a centralized dashboard at the backend that helps the admin to check everything going on at the front-end.
User management: A feature for admins to easily manage all the users who have registered on the app and see their details.
Salon management: A feature using which the admin can approve new salons, manage the existing salons, and track their activities.
Reports: This allows the admin to monitor the reports related to services, customers, payments, appointments, new users, etc.
Payment management: It is a very crucial feature in the beauty salon app development to keep track of all the transactions through any payment mode.
Offers: Admins have this handy feature to manage the ongoing offers, add new promotions, delete expired codes, etc.
Support: Customers or salon managers may face technical glitches or any other app issues and need support. From the support panel, the admin can see the tickets and respond to them.
Advanced Features
Filter: This is a customer feature that will help them to easily find the service by applying some filters like pricing, offer, rating, distance, etc.
Packages: Salons can provide service packages so that customers can choose multiple services at some discount.
Social media integration: You can integrate social media networking share buttons in the app using which customers can share their experiences directly on Facebook, Instagram, Twitter, etc. This will be an excellent feature for your branding.
Membership: Another customer feature that allows users to choose membership plans for three months, six months, or a year, at a discounted price. This can help in acquiring more customers and retain them.
Loyalty program: The role of a loyalty program is to provide some benefits for choosing your services. For instance, you can offer them a free haircut if they spend more than INR 1,000 or book a service ten times.
How to Develop a Salon App?

Market research
If you have decided to get a beauty and salon app developed and start a business, then start with the market research. You can find several statistics on the internet and other sources to understand what's going on in your target market.
You must find the demand for beauty apps in the targeted market, who is your audience (men, women, or both), and what they expect from an online solution. You must know their challenges and lookout for ways to address those challenges with your app.
The next thing in this process is to analyze your competitors. If you have decided to launch the app in a specific city, then find out the current top players, what they are doing to find customers, what's their approach, what features they have in the app, etc. Once you have done this, then do some brainstorming to understand what you can do differently to beat them and stay competitive.
Choose platforms
An app is downloaded usually from the two leading platforms. Android users install it from Google Play Store, while iPhone users have the App Store. While doing market research, also find which operating systems people use the most in your region. If the majority of them are Android users, then you can develop the hair salon appointment app for Android only. If both the operating systems are used nearly equal, then it makes sense to develop it for both Android and iOS.
Finalize features
After choosing the operating system, you have to decide the features for your salon booking app. It is essential to integrate all the must-have features to have an appealing app. But if you want to compete in the market and approach things differently, then you should also go for some advanced features that your competitors don't provide.
Find app development company:
This is a crucial step because the success of an app depends on how well and efficiently it works for users. To ensure that you provide a convenient solution to the users, you must choose an expert app development company that has experience in online salon booking app development.
Their experience will help you to get the app with the features and functionalities that you expect. Moreover, also lookout for a mobile app development company that can also work on the user interface (UI) and user experience (UX) of the app. This will save you from finding UI/UX designers once the app is developed. The company will take care of both the development and design phases.
Testing
The final stage before deploying and launching an app is testing. In this stage, the QA teams test your app to find the bugs and issues that remained during the development phase. The testers will then fix these bugs in the code and make the app error-free. Hence, when your app finally hits the market, the users won't face any issues. Apps with bugs and errors make the users uninstall them.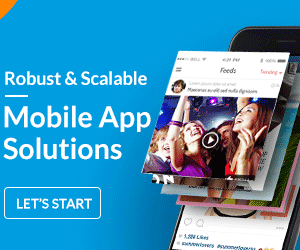 How Much Does It Cost to Develop Salon Booking App?
So, the final question is how much it costs to develop an app like StyleSeat for Booksy. Well, the final cost of such an app depends on several factors, like app features, OS, etc. Here is a quick list of the factors affecting the cost of the app:
App features and functionalities
Operating system (Android, iOS, or both)
App complexity
UI/UX design
App development company
App testing
On average, the total cost of salon appointment app development will be somewhere between $5,000 to $20,000 for a regular app. For an advanced app, the cost will range between $10,000 to $30,000.
Wrapping Up:
People are looking out for mobile solutions for everything today for a convenient and time-saving experience. With a salon booking app, you can address several challenges of customers. They won't need to wait for their turn at the salon, call the salon to ask if they have slots, etc. Whereas, the salons get more customers quickly. This is a great and in-demand business idea. Salon appointment booking apps and salon mobile apps are quite popular nowadays and in case you are looking for one, then get in touch with a salon app development firm for the right guidance and spectacular app development solutions.
Have more questions related to mobile app development? Get in touch with our experts or write your questions in the comments.