Organizations setting trends in every sphere of human life are taking routes that are different from the ones that have become the norm. To achieve something more meaningful than their peers, organizations have to twist things a bit or we can say work on the areas that directly influence the output of the company. For this, they offer custom corporate training to employees to stand out from the competition. That is why successful organizations nowadays are paying more and more attention to the mindset and well-being of their employees as the company's fortune more or less depends on the performance of the employees.
There are organizations taking the path of employee training in order to enhance the growth and productivity of the employees which are in sync with the goals and targets of the organization. When you as a company are so willing in looking after your employees then you will naturally reap its benefits in the form of their loyalty and zest to work harder for your organization. With online corporate training software, it becomes easier for organizations to take forward the decisions that would make things easier for them. With customized training employees can work according to the organizations' rules and be in line with the work culture since the beginning.
Now after reading this you will go gaga over the fact that this method of improving the overall performance of an organization is so remarkable that every company out there should introduce it in the guidelines of the company. However, as easy it may sound, the process of even creating an effective custom corporate training method is quite tricky. But digitization has even impacted this area of software development and because of this, a large number of custom corporate training programs can be seen in the market to choose from. The custom corporate training development experts have seen the pressure of rising demands and make it a point to bring on the screen an experience that earns you the best results. So, let us dive into every tiny detail of this revelation-creating training method.
So, what exactly is Corporate Training Software?
The corporate training software can be described as a web-based tool that has been brought into style by various companies to indulge their employees in online corporate training programs. The main purpose of this corporate training platform is to create training modules, add solid aspiring elements, and present them in front of the employees to leave them intrigued. It helps in providing feedback related to any employee by keeping a constant track of their progress.
Corporate training software is described as an all-in-one employee training software as it helps to release the stress created by the high volume of work and the by-product of that is the improvement in the productivity levels of the employees. On top of all this, it keeps on displaying its benefits in the form of no instructor cost, no requirements of classroom facilities, and no physical training materials. Teaching and learning become a piece of cake in the online setup as it is super fast, effective, and pretty easy.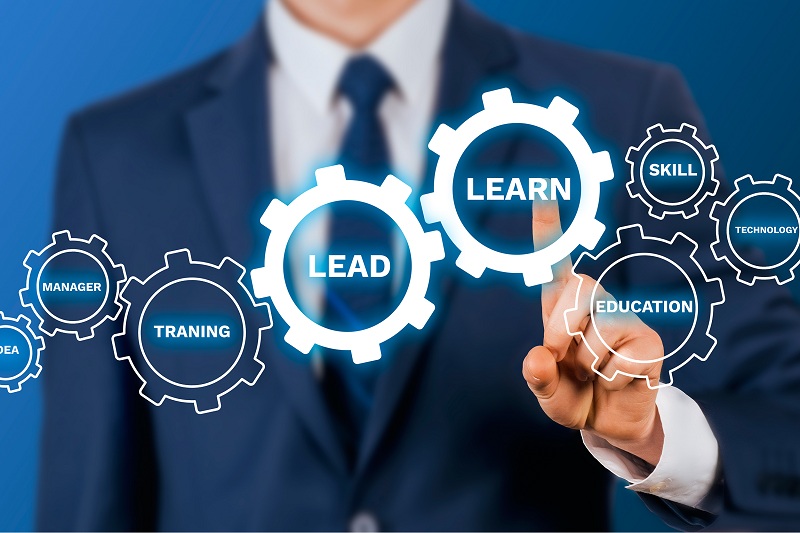 The custom corporate training software offers various programs that one can choose according to the job rule and requirements of the work. We before we decide the features and the functioning let's understand the types.
Types of Corporate Training Programs:
Depending on the function that you are being trained for, there are various custom corporate training programs. Our experts hold experience in creating such solutions that can help you build a strong corporate culture without many efforts.
Onboarding: Another name for Onboarding is employee induction and its sole motive is to make employees aware of their roles, responsibilities, and work culture of the company. As you can determine by the above explanation that Onboarding focuses on quickly integrating the employees into the work environment of the company.
Pre-Employment Testing: As you can judge by the name, it helps a particular company in finding the right match for their goals in terms of employees. Companies are benefited by getting candidates meant for a specific role as per the organization's requirements. With this custom corporate training development, you get a solution that would make it easier for you to get the best results in no time.
Lifelong Training: All the skill deve latest technology and trends lopment programs that have been designed for the employees are placed under this category. This education is imparted to the employees to keep them updated with all the latest technology and trends and new practices. This type of training protects the brilliant minds of the company by lavishing them with all their development needs.
Compliance: Compliance training deals with making employees aware of all the rules and regulations that are applied in day-to-day work routines.
So, these are just the most influential times where one needs to be trained to maintain productivity and work in the favor of the organization. It saves time for the organization and the employees. With some practical implications, things become quite easier.
Other than this there are a lot more benefits of using corporate training software as we share here.
Benefits associated with the Corporate Training Software
Technology is changing the way we have been living these days. If you are looking forward to something that can hold your organization well and offer your employees some interesting solutions then you are at the right point.
Before we further see the features of the application let's see its benefits.
Speeds up learning: Interactive courses, personalized learning paths, and progress sharing speed up the learning part for the employees.
Shortens the training cycle: What an online training software does is minimizes disruptions, eases content creation, automates the grading system which in turn reduces the training cycle to a large extent.
Makes the content creation quite easy: Intuitive course builder allows quick addition of the course content which in turn removes the burden off the shoulders of mentors and companies. Instructors, admins, mentors, and other authorized parties can easily edit the content according to their liking.
Automated processes: Repeatable tasks such as grading tests and assignments are made automatic by corporate training methods.

Proper strategic training: The addition of topics and department-based courses is allowed which increases the overall productivity of the company.
Costs reduction: Various costs such as venue, instructor, and travel costs are reduced by a considerable amount.
Improved employee retention: Long term training program keeps the employees updated with all the latest skills and technologies to keep them hungry for knowledge and make them proficient.
Keeps the track of performance: Various tools have been placed inside the app which keeps a track of the learning progress and individual employee performance in real-time.
Any software program would be worth it if it is ladened with features. It is important that the software that you want to integrate with your business offers you the best results in no time.
Features of Corporate Training Program
The features of Custom Corporate Training Software are divided intp various panels depending on the user who would interact with it
Admin Panel:
Through this medium, administrators can easily manage all the aspects of the software and have access to all the application settings.
Login: An admin can access the system with the help of special credentials that have been provided to him by the expert dedicated developers. Admin has all the tools to administer the complete system.
User Management: This option looks after all kinds of users be it a trainer or trainee. Admin has the authority to view their profiles, progress charts and activities.
Course Management: Admin can go through different courses that have been provided by various trainers and selected by various trainees. Plus, admin can also use the filters to arrange the list as per their comfort.
Reminders: Deadlines of a course coming to an end, a test coming up or an assignment to be submitted can be pinged to the employees as a reminder.
Push notifications: This feature allows the admin to notify the user about an improvised version of a software or if there is a new course that has been added to the platform.
Trainer Panel:
Through this panel trainers can generate various courses, manage training materials, view enrollments, view reports, mark attendance and even monitor layouts associated with the training modules.
Dashboard: Trainers are asked to login the system as a trainer by entering all the basic details asked by the system. Trainers can create an attractive profile that can be visited by the trainees and get on with their career in mentorship.
Add content: Trainers can upload all the necessary content for the trainees to view and apart from this, trainees can also download the content for future purposes.
Edit content: Trainers has all the right to edit any type of content according to his liking and on top of all this, he can also send notifications related to the improved versions of the app to his users.
Measure progress: A trainer can easily track the progress card of his students and depending on their performance he can determine how much more effort he needs to put
Add Event: Trainers have the right to start any kind of event whether it is a discussion event, a seminar or a virtual online conference for the students of a specific course.

Trainee Panel:
Trainees are those employees who can access any particular course with permissions. After they are permitted they can view any training material, do their assignments and give weekly tests to track their progress.
Dashboard: An employee has to login the system as a trainee after providing all the basic details asked by the system.
Get in touch with all the courses: After the trainee has logged in the system he will be presented with a lot of courses. He can choose courses from various fields such as industry, subject and department.
Onboarding: Abiding by the rules and regulations of a particular company needs to be on top of a particular trainee. Onboarding makes the trainee completely aware of the company's culture, history, team, values and values.
Progress card: Progress card proves to be quite essential in tracking the learning curve of a specific employee. It keeps track of the time in which the employee will complete his course. Overall accumulated points of the trainee are also determined in this section.
Discussion portal: Discussion is a great tool when it comes to learning a new skill and this section allows the employees to discuss their views regarding any subject with their fellow mates. This healthy conversation between the trainees makes the learning path much more interesting and fun.
Certification tracker: An employee receives a course completion certificate after he is done with the course. This section keeps track of all the certificates that the employee has achieved in his lifetime.
Additional features to Customize your Corporate Training Software
You will find a lot of corporate training solutions in the market that will be infused with a lot of interesting features but whether or not those features are compatible with your company's requirements, you will have to decide. Yes, the basic features set is enough for your software to work properly but adding the below mentioned features will make your software way more presentable and effective.
Socialized learning:
Community involvement makes the socialized learning way more interesting. Various users have different types of queries but when there is socialized learning, colleagues can solve the queries within themselves.
Gamification:
Ofcourse hunger to learn is great when gaming features such as leaderboard, points, badges are integrated with the system then the whole learning process becomes so much luring. Gamification is bound to make the whole learning process a lot interesting and in the lure of earning badges, users would complete the modules pretty quickly.
Learn anywhere:
Having a mobile version of the application that the users are learning from doesn't let the learning process slow down at any cost as employees can continue their growth at any point of time. Assignments can be completed by the users via mobile versions if they were occupied earlier.
Online consultation:
At times, queries of users cannot be solved through study material or discussion forms and need to have a one-on-one conversation with their trainer. Video conferencing, chatting, emails help the trainee and trainer connect directly.
Quizzes:
Quizzes make the whole learning way more enjoyable as trainees can take them on when they have completed a particular part of the module. Quizzes will continuously give a reality check to the students about their growth curve.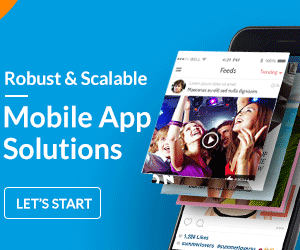 It is with these features that we make sure to help your business stand out. Your customers are trained to work towards excellence and deliver solutions that would make things easier. If you are looking forward to working on the development part, then there are a few things that you need to consider.
Things to keep in mind before Developing a Corporate Training Solution
Our software development team has been in the business for over a decade and has delivered multiple similar projects. Their are a few things that one needs to take care of when developing the solution, some of them are:
Cross-Platform development: As we discussed, the content that the trainees are eager to learn from is available on various platforms. If the user is not to access the website application then he can turn to mobile versions to carry on with his learning. So investing in the mobile app development services would be of great benefit.
Create an outline: Unnecessary bells and buttons create a lot of disturbance for the learners who are completely immersed in their learning. They, rather than acting as a catalyst, create a headache for the learners. So, creating an application without these unappreciated interruptions would do your application a world of good.
Adaptive solutions: Business world keeps on changing consistently so a system should be ready to adapt with the day-to-day changes. So, look to invest in a system that is not rigid in approach and should be open to change according to the demands of the customers.
Quality communication: Transparency in communication is very necessary during the development process of your application. You need to pass on your requirements to the development team and be in constant touch with them for quick and efficient project development.
Learning methods experiment: Sticking with the conventional methods will not allow your application to stand apart from others. Experimenting with things like gamification, quizzes would take your application very far in terms of success.
Outsourcing development: If you made the final call to outsource the development then you should look to bring in a firm that has years of experience behind it. Check the number of software development companies out there before finalizing a software development company.
Tech Stack: Having a proper tech stack for employee training software development is a must. Application development is based on various components such as:
Web Server
Framework
DataBase Etc.
With these basic instructions, you can surely enter the market with great results.
Cost of Development
What you invest majorly defines what profit you would make. There are various organizations around the world that offer interesting solutions to make your product stand out from the crowd. Let's see how the cost of the development of Custom Corporate Training Software is defined.
There are two significant parts to custom programming advancement costs:
The Visible Expenses: These expenses include the initial planning stage, creating the app, testing, and conveying your product: most minimal costs, range from $10,000-$250,000*
The Unsaid Charges: These expenses comprise of working, contrarily corresponding to forthright programming improvement upgrading, and resigning the inheritance programming: costs everything equivalent
For a well-developed adroit solution, there is reasonable sync between the two money-making styles. The less you pay forthright the more you will pay later on to manage the upgrade, adaptability, fine grain client experience, or execution issues. It's essential to consider the two angles should an association try to make powerful custom programming.
Conclusion:
Corporate Training Software has become a revelation in the business world. More and more business ventures are looking to integrate this training method into their working procedure as it massively improves the performance of their employees. So, if you are looking to develop a corporate training software then this article will guide you towards creating a masterpiece.