A few years ago, no one would have thought that one-day gaming apps would prove to be the ultimate way to engage the buyers. Today, it is altogether a different story. For instance, as per the statistics gathered by POKKT, leading mobile video advertising platform in India, South East Asia, and the Middle East and North Africa (MENA) region. The stats reveal that more than 222 million active game users are spending an average of 42 mins playing mobile games daily over five sessions. Not just this, but around 89 percent of the entire game revenues came through the mobile games. Needless to say, these mobile games are highly engaging and keep users intact. These customers keep making frequent visit and this offers endless opportunities to target the users.
Due to this huge prominence of gaming apps among the users, more and more businesses are eager to cash into this opportunity, like there is already Hotstar, MakeMyTrip (MMT), Colors, and several other highly-acclaimed platforms that have come up with their own gaming apps to lure the customers. Usually, users detest the idea of marketing via pesky phone calls, emails, and messages. However, the scenario is entirely different from gaming apps, where the users themselves want to be engaged with the brand.
After all, games are something that interest most users, hence gaming apps come across as the right tool to target this user base. These gaming apps enable the businesses to attract a large user base and prompt them to visit the app time and again, hence ultimately offering many chances to allure the users. Ultimately, we all know how addictive games apps can be, in fact, we are still not over Candy Crush and Temple Run.
How Hotstar and Colors benefitted by joining the club of gaming apps
The good things are that once these users engage with the brand, there are higher chances of them turning into loyal buyers soon enough. This is why brands nowadays are focusing to not just engage seasoned gamers but even the non-gamers into playing, winning & engaging on their mobile and web applications. Like, in the case of Hotstar, it came up with its very own fantasy cricket platform, namely, Watch And Play. Now, do we really need to tell you about the craze of fantasy cricket among the people It started with Dream11 and today there are several fantasy cricket apps that users are engaged with and enjoy playing.
So, when Hotstar came up with its own, it did bring many eyeballs in its direction and gained massive user-base of fantasy cricket lovers. Watch and Play allow the fans to play fantasy cricket to win prizes as well as it allows them to watch Indian Premier League matches on Hotstar so as to participate in fun quizzes and win prizes again. Surely, the tactic worked wonders as now the users had all the more reasons to spend time on Hotstar and watch an IPL match on its app rather than on TV.
Just like Hotstar, Colors TV also came up with its own idea of a fantasy cricket app, by launching the Colors Premier League. This app, which has already won many hearts, enables the cricket enthusiasts to watch the shows during Prime Time, i.e. 7-10 pm, give answers very basic and simple questions on the app and win prizes. Now, here the exciting twist is that the bumper prize winner gets an all-expense-paid trip to watch the IPL finale. The big prize usually goes to the viewers participating maximum throughout the season.
How brands can benefit via Gaming apps
People love to play games anywhere and everywhere. Usually, they like being challenged, and they highly enjoy the rush of dopamine as they collect a point/s or a coin, complete a level, or defeat an opponent. This definitely is prompting brands to enter into these mystical words, making the most via in-game ads, tie-ins, like KFC?s inclusion in WWE 2018, and game influencer partnerships. When the brands tap into the gamer mindset, it offers a myriad of benefits that can be cost-effective.
Below we have discussed a few of them:
Compels the Audience to Act
By the means of Gaming apps, you add fun, rewarding and motivating experiences to the tasks that you are keen for your audience to carry out. By using the right tactics, such as targeting the audience after they have played a game session (when they are already engrossed with your app and won't feel disturbed either), will encourage them to connect with your brand on a whole different level. There are more chances of them likely what you are promoting to them and they might instantly convert into the customers.
It is a great means to build customer loyalty
This day there is a prominent issue of declining brand loyalty. In case, your business is bearing the brunt as well, then gaming apps can be a great means to revive brand loyalty. Owing to the addictive nature of gaming apps, they prompt the customers to keep coming back. And upon their next visits, when they find something more being offered, they are high chances of them being surprised and more pleased with your brand. This initiative will help to propel the business forward.
Increase Engagement, Awareness, & Sales
Earlier when Gamification was implemented and integrated by many brands, it had positively impacted the business performance. And with gaming apps, the brands are successfully striking the right chords with its target audience and reaching whole new levels of success. Usually, the audience is bombarded with content they have little interest in. However, the scenario is different from gaming apps, as they highly appeal to the audience, and naturally stands out. Now, it would be great that the gameplay and incentives appeal to your target audience. Also, the content & flow of the game must be built around an objective that you look to achieve. For instance, Hotstar cashed into the fame and craze of the Indian Premier League (IPL), by introducing its gaming app, Watch & Play, where the users get to play and earn rewards by watching the match on the Hotstar app.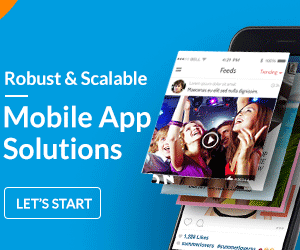 Creating mobile games for business
Once you have taken the plunge to create a mobile game app for your app, it would be helpful to do adequate research and see how other gaming apps work and what measures they take to ensure the success of the app. Meanwhile, these few tricks discussed here can be helpful too as you begin with the process. Usually, apps with relatively simple designs work best. Look into how the other established mobile apps work. Mostly, the players try beating their own score, or they play to unlock the new and unexplored levels of content. Now in order to tie this in with your brand, consider rewarding players with the coupons, free shipping, sales, or other rewards once they beat a level. Mobile games can be a great means to spark initial introduction to your brand, like asking the game app users to register their personal details in order to gain access to the game.
Think of connecting purchases to the app. This way, when a customer purchases something, they get a password that will give them an edge in-game or will unlock a new level of game content. The reality is that the possibilities are endless with this kind of promotional opportunity, which helps to engage the existing customers and at the same time gain the new ones. What can be better than this now! Some of the fantasy sports mobile apps developed By Octal IT SolutionNow even when the current season of Indian Premier League is over, still there are several other tournaments in offing, like Cricket One Day International World Cup, T-20 World Cup and more.
Now the craze if Cricket world cup is quite huge in several parts of the world, hence the brands get a plethora of opportunities to cash into this craze by the means of fantasy cricket apps.
Think of creating quizzes or fantasy cricket mobile apps to endorse your products/services during this fun period for cricket enthusiasts. And why just cricket, there is a huge fan following for FIFA World Cup as well that can be cashed into. There are several of fantasy sports mobile app development and mobile games development firms out there that create the gaming app just as per the business requirements. So, don't waste any time further and join the cricket lovers league.