Cryptocurrencies and crypto exchanges have witnessed huge growth over the last few years. Not only businesses, entrepreneurs, and startups are showing interest in its usage, but also the individuals. The trusted decentralized crypto exchange software around the world are experiencing massive traffic. This means that the demand for platforms that can exchange cryptocurrencies wallets has also increased.
While cryptocurrencies have been here for many years now, but many countries didn't find them trustworthy. Some regions had banned the usage of Bitcoin and other cryptocurrencies. But that has changed with time. Last year, the Supreme Court of India removed the ban on the usage of cryptocurrency in the country. Since then, the value of most cryptocurrencies has increased. Furthermore, the value saw more rise when top brands and companies like PayPal, Tesla, Visa, JP Morgan, etc. gave a nod to crypto.
Now, businesses and entrepreneurs are looking towards creating the best decentralized cryptocurrency exchange platforms to meet the demand in the market and earn a whopping revenue from these. But where to start the process? What to choose between a centralized and decentralized crypto exchange development? How much does it cost? There are more such questions that need answers.
In this article, you will find what is a decentralized exchange platform, how it is different from centralized crypto exchange platforms, features required in such a platform, key factors to consider, the cost required for development, and whether to create a new cryptocurrency exchange software or not.
What is Crypto Exchange?
When someone decides to buy or sell cryptocurrency, he needs an online platform or marketplace to do so. This platform or marketplace for exchanging cryptocurrencies is known as a crypto exchange.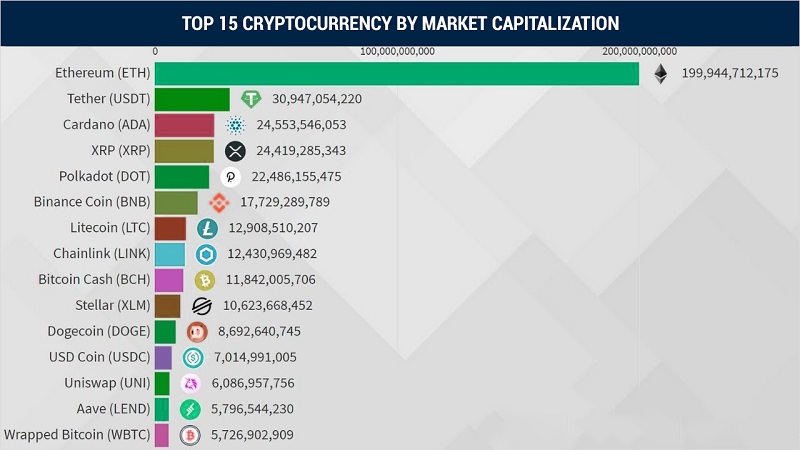 People can't buy or sell cryptocurrencies from banks or financial organizations. There are dedicated crypto exchange platforms for this purpose. Hence, if someone wants to buy Bitcoin, Ethereum, or any other cryptocurrency, then he needs to visit the crypt exchange.
On the platform, an account is needed for every user. After account creation, the user can pay in his preferred currency like USD and buy the cryptocurrency. The user can also sell the cryptocurrency and get its value back in the preferred local currency.
The crypto exchange mobile app like Binance can also be used for trading of cryptocurrencies, selling one cryptocurrency to buy another, etc. For instance, if you have Bitcoin, you can use the platform to convert it into Ethereum.
The rate of cryptocurrencies keeps on fluctuating. The exchange platforms will show the latest market price, and transactions will be done on the basis of the current price.
Millions of transactions take place on different crypto exchanges where billions of dollars come into trading every day. Therefore, the crypto exchange platforms are in demand and are a great source of profit.
What is Decentralized Exchange (DEX)?
It is the boon of blockchain technology that the systems for crypto exchange can be completely decentralized. Decentralized exchange software has become popular in the world of cryptocurrency because of its unique approach to enable trading of cryptocurrencies without any intermediary.
When we talk about decentralized exchange or DEX, it means that there aren't any intermediary businesses or companies to complete or facilitate the transactions. It reduces fraud or any other spam activities that may happen with financial transactions. The responsibility of the crypto wallet management, private keys, etc., is on the user only.
Having complete control of private keys means that nobody other than the user can manage the transactions. There are no banks or financial organizations to administer. However, the private keys system also has a few demerits. Since only the user knows the private keys, nobody else can use the funds or amount if the user passes away. Moreover, if the user forgets the keys or if they are stolen, it can quite be risky.

DEX software is based on self-executing intelligent contracts for enabling buying and selling of the various cryptocurrencies. Another benefit of using DEX over traditional exchange platforms is that the operational cost is also lower. Decentralized exchange platforms don't need to comply with regulations like Anti-Money-Laundering (AML) or Know-Your-Customer (KYC).
Difference Between Centralized and Decentralized Crypto Exchange
While choosing between centralized and decentralized exchange app development, you must know exactly how these both are different. Why is a decentralized exchange preferred over a centralized exchange? What are its benefits for users and exchange owners?
Centralized exchanges (CEXs) have been here since the beginning but DEXs are now growing at a fast pace in popularity. It is because the peer to peer crypto exchange is enabled by decentralized platforms using smart contracts working on an automation mode. It doesn't need any intermediary for the processing and management of transactions.
Centralized exchange platforms for cryptocurrencies work in a conventional way, having a bank or stock market as the intermediary. The details of all the transactions are saved at a central place, preferably a server. For instance, if you want to buy or sell a cryptocurrency, the centralized server or bank will be there to enable the transactions. They monitor and manage the flow of currency and work as an authority for all sorts of transactions, the way usual banks do. Keys or passwords used in CEX platforms are saved at the admin panel.
On the other hand, the decentralized model enables peer to peer transactions using private keys. There is no central authority to monitor and manage any transaction. Since the passwords or keys are not saved anywhere, there are no chances of getting these compromised. These platforms use blockchain technology which is considered highly secure, whether it is for trading, mining, or exchange of cryptocurrencies.
Therefore, users nowadays prefer decentralized exchange platforms over centralized ones.
Characteristics of DEX
Below are the primary characteristics of a decentralized exchange platform:
Highly secure
No involvement of middle man
The funds are not transferred to any third party
Can't be compromised or hacked
No need for KYC or AML
Anonymous transactions
Highly transparent
Key Features to Integrate into Decentralized Exchange
When you decide on decentralized P2P exchange development, ensure that the application exhibits all the essential features. Some features are must-haves and can't be ignored, whereas some features are advanced and will help you to onboard more users.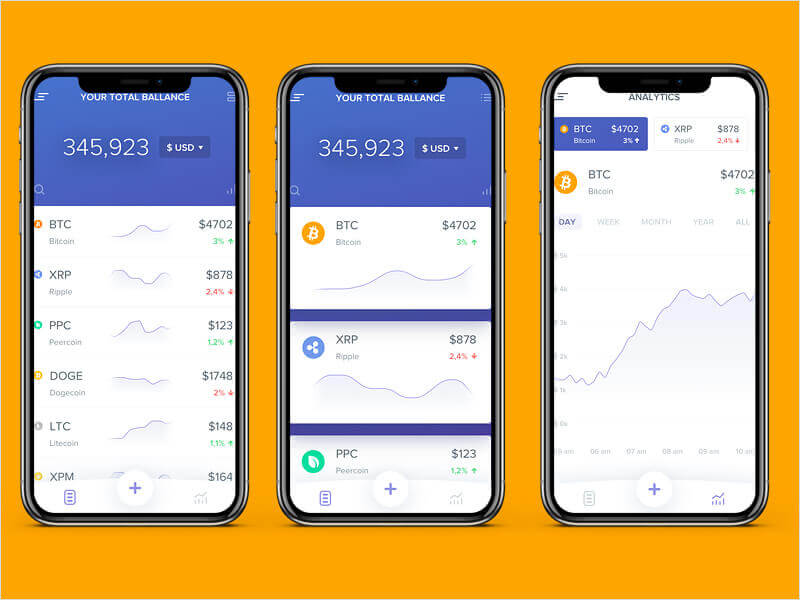 User Features
New user registration: This is the first step in onboarding new users to your platform. After landing on your app or website, the new users should be able to easily create their accounts and log in to exchange cryptocurrencies. The user registration should also have security features, like captcha or user verification, to avoid unauthorized logins and tampering.
Two-factor authentication: For additional security, you can also provide a two-factor authentication feature for accessing the account. For instance, you can send an OTP to facilitate secure logins. Users will be having financial assets, which makes it essential to have robust security features.
Digital wallet: The role of a digital wallet apps in the crypto exchange is to allow users to store their cryptocurrencies. They can add their preferred local currency to the wallet and use it for buying or trading cryptocurrency. If they choose to sell the cryptocurrency, the amount can also be stored in this wallet. When the user wants to withdraw it to their bank accounts, it can be done quickly from the wallet.
Order book: An order book in the decentralized crypto exchange app or site is used to show users the transaction history. Whenever the user adds money to the wallet, buys or sells cryptocurrency, withdraws some amount, a list of all transactions can be viewed in the order book.
User interface (UI): Having an appealing user interface for the DEX platform is crucial for its success and user satisfaction. The UI should be designed not only for attraction but also for offering a great user experience. Many developers get caught in the complexity of the app or website that they don't pay much heed to the UI and UX. Therefore, it must be better to opt for a web and app development company that has expertise in creating such platforms.
Payment gateway integration: The platform should have a number of different crypto payment gateways so that users can pay with their preferred currency to buy or invest in cryptocurrency. For withdrawal and trading also, ensure that the users can make transactions easily. The best way is to go with the most used crypto payment gateways globally.
Trading analytics: The platform shows all the important analytics related to trading in the form of charts and graphs. It allows users to see and analyze the investment, profits, progress, etc. Moreover, they can also make predictions related to further cryptocurrency exchanges and trades.
Security features: Security should be a priority, especially when financial risks are involved. You must have several security practices in place to secure the login activities, encrypt user access, limit login attempts, etc. Two-factor authentication can be made compulsory for every user to avoid account compromises. Additionally, you can get the time-locked transaction feature integrated so that it logs out after particular trading is done.
Multilingual: While English is the most preferred language for mobile apps and websites today, you can enable support for multiple languages. It will help you onboard people who are comfortable with local or regional languages. In addition, people like to browse in the language of their choice.
Liquidity: Liquidity presents the ease with which a cryptocurrency can be converted into cash or the local currency of the user. You can leverage a secure API for liquidity and get it integrated into your platform so that users can make the right decisions while trading.
Buy/sell cryptocurrencies: Users should be able to easily place orders, whether it is for buying or selling cryptocurrencies. They can view the current rate of the cryptocurrencies like Bitcoin and Ethereum, enter the amount, and place the order.
Multi cryptocurrency support: There are numerous cryptocurrencies available for trading around the world. If you aim to have the platform for a global audience, then it is important to support multiple cryptocurrencies. It will help you to find more users for your platform and generate more revenue.
Notifications: A feature to keep users notified about the latest updates in their account, such as order confirmation, new rates of cryptocurrencies, etc.
Support tickets: Users may face several types of issues related to their assets, transactions, wallets, etc. In order to keep them satisfied and win their trust, it is crucial to have a support feature.
Admin Features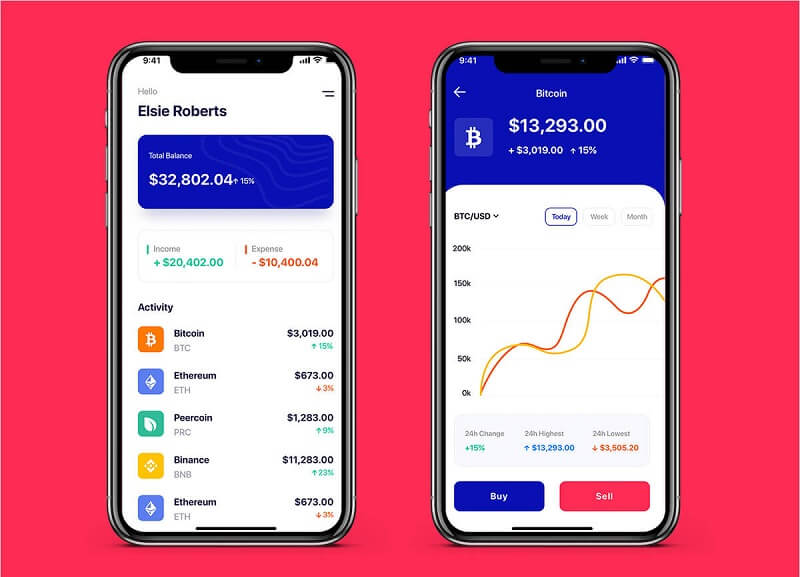 Secure dashboard: The dashboard will work as a unified way for the admins to view and manage the decentralized exchange from the backend. It should be highly secure and protected against all sorts of cyber threats.
Widgets: There should be multiple widgets that can be used by the admin to check user activities, new registrations, trading rates, etc. The admin can also approve new user requests, manage cryptocurrency listing, adjust fee structure, and perform other essential actions. The backend also has the option for the administrators to integrate additional features when required.
Transactions: Admin can see the transactions made during a certain interval and the cryptocurrencies preferred by most of the users. Along with the user transactions, the DEX should also show the commission or fee charged during a day, week, or month.
Adjust trading fee: You can keep the trading fee low initially to onboard more users and help them make profits. As the user base grows and your platform gains popularity, you can adjust the trading fee accordingly. However, you should not overcharge the users. It can result in people abandoning your platform.
List cryptocurrencies: Various sorts of cryptocurrencies are available for trading today. You have to decide which cryptocurrencies to choose and list on your DEX. You can begin with the most preferred cryptocurrencies and add more as the platform grows. It is essential that you ask for scalability while looking for decentralized finance or DeFi exchange development.
Respond to tickets: As an admin, you should reply to the user queries and support tickets submitted through the platform. This is an important thing to do for user satisfaction.
Best Decentralized Cryptocurrency Exchange Platforms
Before you choose to develop a decentralized exchange, it makes sense to know who are the top players in the market and how they are doing the business. It will also help you get an idea of exactly what to consider and what sort of business model to create for your idea. Below, you will find a brief about the top decentralized cryptocurrency exchanges this year:

1. Uniswap
It is one of the most prominent DeFi platforms out there for exchanging cryptocurrencies. Founded in 2018, Unisawp is also a protocol that uses smart contracts on the Ethereum blockchain for processing automated transactions. In just a couple of years, Uniswap became so prevalent that it was listed as the most prominent decentralized exchange in October 2020.
Based on trading volume every day, it is also among the top five cryptocurrency exchanges in the world. The DeFi solution is earning nearly $3 million per day from trading fees, as of March 2021. Uniswap currently has more than 5,000 tokens, including AAVE, DAI, ETH, WBTC, USDT, and more.
2. SushiSwap
SushiSwap is another trending decentralized finance platform using which people can easily swap tokens. Based on the Ethereum blockchain, SushiSwap is a new player that was launched in 2020. However, it gained popularity quickly and became one of the most preferred DEX today. Currently, the platform is seeing a trade of over $180 million per day.
The number of tokens available on this DeFi platform is more than 1,400, which includes UNI, AAVE, BAL, MATIC, and many more.
3. 1inch
1inch is a decentralized exchange aggregator rather than a standalone platform. It brings together several DEX platforms and shows the audience the rates of those exchanges. Users can compare the pricing, transaction fees, and choose the cheapest options.
In addition, it also has its own exchange named 1inch Liquidity Protocol. It was formerly called Mooniswap. Currently, 1inch provides support for thousands of tokens.
4. PancakeSwap
PancakeSwap is very similar to the Uniswap platform. However, it is not based on the Ethereum blockchain. PancakeSwap uses Binance Smart Chain. The audience can buy and sell the BEP-20 tokens directly on the platform.
This exchange wasn't very prevalent till last year. But the Ethereum network had increased its transaction fees earlier this year, which made people jump to PancakeSwap since it doesn't run on the Ethereum blockchain. The daily volume of the exchange is over $13 million. PancakeSwap supports nearly 300 tokens, including DOGE, ETH, BNB, BUNNY, etc.
5. Curve Finance
Curve Finance is a trending decentralized exchange meant for swapping stablecoins. It also allows the exchange of tokenized stablecoins. Curve Finance has seventeen pools on the platform, which users can use to swap and exchange stablecoins like USDT, TUSD, BUSD, DAI, etc. This DEX is known for its low fee and seamless user experience.
Steps to Develop a Decentralized Exchange
Decide Cryptos
Since there are a plethora of cryptocurrencies available for trading, you need to decide which cryptocurrencies you should go with for your own platform. You can finalize this by seeing the trends in the crypto arena, what users prefer in your target market, which cryptocurrencies can be integrated into a decentralized exchange app.
Finalize features
Having all the essential features is necessary for your platform to be successful. There are various competitive applications available out there. You need to use and understand what features they provide, how they entice users, and what you can do to compete with them.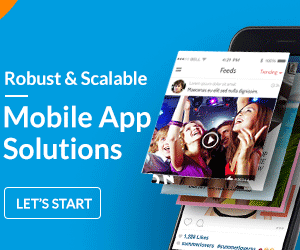 The features should make the app easy to use, provide all functionalities, and appeal to the audience. Trading engine, digital wallets with support for multiple cryptocurrencies, ability to buy and sell in preferred currency, liquidity, security, etc. should be the priority.
Find software development company
To get a robust DEX created, you need to find the right decentralized exchange development company. Whether you want the website, mobile app, or both, the role of a development company is vital to building a platform that works well and meets your expectations. They should have expertise in developing decentralized exchange apps and websites.
The benefit of choosing the right company is that the app development team there are familiar with the features you want, UI/UX design considerations, functionalities, security practices, etc. Furthermore, the testing of the platform should also be taken care of by the company you choose. It is crucial to test the app or website properly before launching it so that the audience doesn't face problems in using it.
Decentralized Exchange Development Cost
Another common question asked by those looking for DEX development is how much does it cost to develop a decentralized exchange app. Well, the total cost depends on a lot of factors. These factors include the number of cryptocurrencies to integrate for trading, the number of local currencies accepted, features, functionalities, technology stack used, and the experience and location of the app development company.
Servers, audience base, and volume of transactions also impact the pricing. Since such apps and websites are a bit complex to develop and require more time, the budget is usually higher. It will cost you somewhere between $40,000 to $80,000.
Wrapping Up:
Decentralized crypto exchange development is in trend today because of the demand of users to have a platform that doesn't handle and manage their transactions. As most of the countries have legalized the use of cryptocurrency, its usage is tremendously growing. If you have an idea to build a DEX platform, then take the next step today by choosing the best mobile app development company for decentralized exchange.
For any other doubts or queries, you can connect with our experts.