Finally, you found a reliable eCommerce app development company that can help you turn your vision into a functioning reality.  You would have discussed the operations and features you want to integrate, the platform, and every other detail. But have you thought about what it takes to choose the best payment gateway company?
Amongst all, one significant thing you must choose to keep your future expansion and other business aspects in mind is the right payment gateway for your e-commerce store or mobile app. 
All major eCommerce development platforms let you integrate an online payment gateway to add value to your website. When working on the mobile app requirements, ensure that the payment gateway you choose for your business fulfills all its needs and meets the experts' suggestions based on feedback or reviews.
Baffled by the Options?
Relax. Our experts share some of the best payment gateways for eCommerce businesses and startups that can help your users have a safe and secure purchase journey.
10+ Best Payment Gateway for eCommerce Businesses and Startups

Authorize.Net
One of the leading and widely-used payment gateway providers, Authorize.Net, was rolled out in 1996 for eCommerce businesses. As per the latest records, 430,000 merchants use the payment gateway through e-checks and credit cards. Also, it's known for handling $149 billion in payments and 1+ billion transactions yearly.
Authorize.Net is among top best Payment Gateway
Top Brands Using the Authorize.Net payment gateway: Vintage Wine Estates, Allied National Inc.
Merchants access their accounts using Authorize Net's Merchant Interface. Also, to control access, they can set up many user accounts. Magento developers find it a perfect match for eCommerce, especially for the stores on the platform.
Authorize.Net Processing Fees: 2.9% on transactions and an extra charge of $0.30 for every transaction.
Pros of Authorize.Net Payment Gateway
Support different currencies.
Robust anti-fraud and security features.
No long-term contracts.
Cons of Authorize.Net Payment Gateway
An optional merchant account is available at high pricing.
As it's an all-in-one option, it may take time for customers to understand.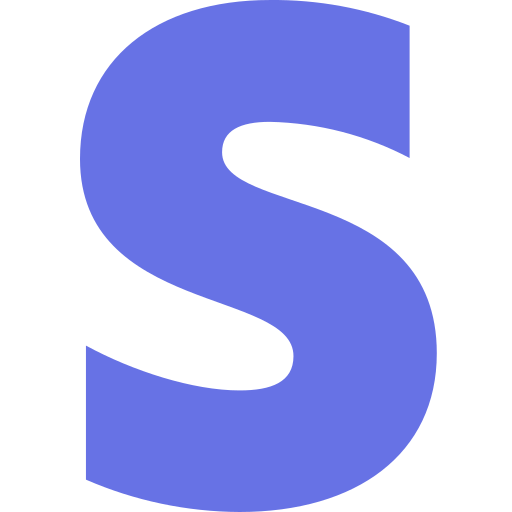 Stripe
One of the major payment gateway providers, Stripe, emerged in 2010, offering merchants the best payment processing solutions.
Why Stripe is among top best Payment Gateway
Top Brands Using the Stripe payment gateway: Spotify, Shopify, Slack, and GitHub.
Stripe allows site owners to customize the platform as per their requirements. Anyone from a non-technical background can use this payment gateway quickly. It demands hidden expenses and takes seven days to process payment.
Director of Stripe in Thailand, Tee Chayakul, said, "Thailand's digital economy is one of the fastest growing in Southeast Asia. However, moving money on the internet remains incredibly complicated and cumbersome,"
"We want to remove these barriers with financial infrastructure that helps ambitious businesses increase their revenue, automate low-value tasks, and expand internationally," he added.
Stripe Processing Fees: 2.9% + $0.30 for each domestic transaction.
Pros of Stripe Online Payment Solution
Cons of Stripe Online Payment Solution
High-risk industries can't benefit from it
Account stability issues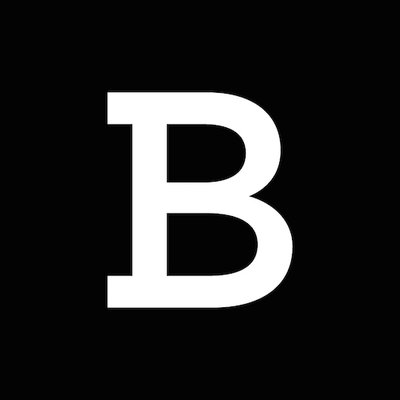 Braintree
Founded in 2012, Braintree is beating our mobile payment gateway platform suggestions. It is one of the strongest recommendations from the ewallet app development service providers who can help you grow.  Active investors and capitalists finance Braintree, which is different in its programming; you can explicitly set its code into a merchant's eCommerce store. 
Top Brands Using Braintree Payment Gateway: Dropbox, Uber, Yelp, and GitHub.
Like a PayPal service, using this payment gateway, customers can get a secure checkout experience that motivates them to revisit the site. For eCommerce businesses, it's an outstanding eCommerce payment solution that helps improve their order management and process payments professionally.
Braintree Processing Fees: Standard 2.9% + $0.30 fee for all transactions.
Pros of Braintree Payment Gateway
Expected flat-rate cost
Multi-currency options
Ample integrations available
Cons of Braintree Payment Gateway
Businesses can only use its API with developer resources.
Account setup time is quite long.
No integrated online and offline solution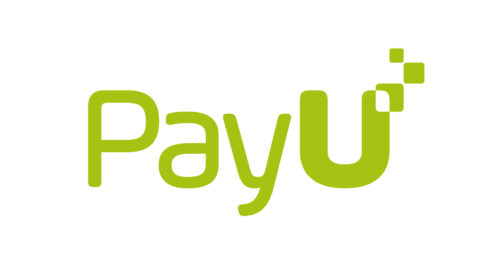 PayU
An Indian payment-processing corporation's product, PayU, is one of the simplest eCommerce payment solutions crafted to target the missing aspects left by other service providers.
The best conversion rates of PayU make it most acceptable compared to other payment methods. PayuBiz APIs and SDKs can connect this platform to any app, site, or associated 3rd-party system.
Top Brands Using PayU Payment Gateway: Netflix, Bookmyshow, and Airbnb.
The PayU allowed payment with a single tap and emerged with a remarkable technological advancement by permitting repeat customers to skip typing their CVV repeatedly. The platform also offers OTP reading and submitting from the customers' side, fitting the highest PCI and DSS standards to secure payment information. 
PayU proposed the acquisition of BillDesk, a payment gateway dealing in the consumer internet space of the South Asian market.
At the time of the declaration of acquisition, Prosus, a global investment group, said, "Together, PayU India and BillDesk will be able to meet the changing payments needs of digital consumers, merchants, and Government enterprises in India and offer state-of-the-art technology to even more of the excluded sections of society, while adhering to the regulatory environment in India and delivering robust consumer protection."
PayU Processing Fees: 2.9% with an extra $0.30 per transaction
Pros of PayU Payment Gateway
Customers can store their credit card data safely using its tokenization.
Users can go live in minutes and kickstart payment acceptance in 5 minutes or less.
Cons PayU Payment Gateway
High frequency of lags and crashes.
Frequent modifications in the business model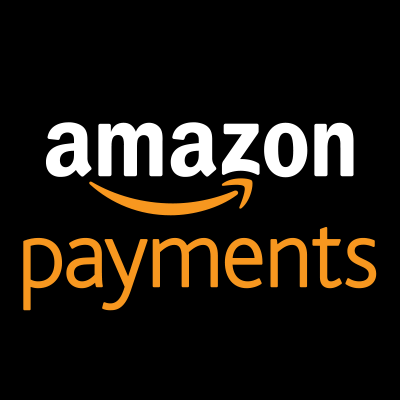 Amazon Payments
Want to build an app like Amazon with a safe and smooth payment experience?
Consider Amazon Payments. Amazon Payments offers customers a simplified and secure payment service for customers. Merchants and customers can get benefits from this service by buying online. It entirely performs on the data already input by customers in their Amazon account to accomplish check-ins and checkouts.
Top Brands Using PayU Amazon Payments: Rothys, Lootcrate, and MVMT Watches
With the assistance of a single login, the consumers are rapidly recognized and permitted to accomplish the transaction through mobile or the web. You can pay using amazon payments in varied languages, backing various top currencies to reach international audiences.
Amazon Payments Processing Fees: 2.9% on domestic transactions and an extra $0.30 per transaction. International fees increase to 3.9%.
Pros of Amazon Payments
Amazon's A-to-Z Guarantee arrives with no extra cost that is known for securing transactions ultimately.
You can customize Amazon Payments per your website's look and feel.
Cons of Amazon Payments
Merchants with high-volume transactions would find this payment gateway too expensive.
Businesses looking for a single processor to manage online and in-person transactions can opt for something other than this.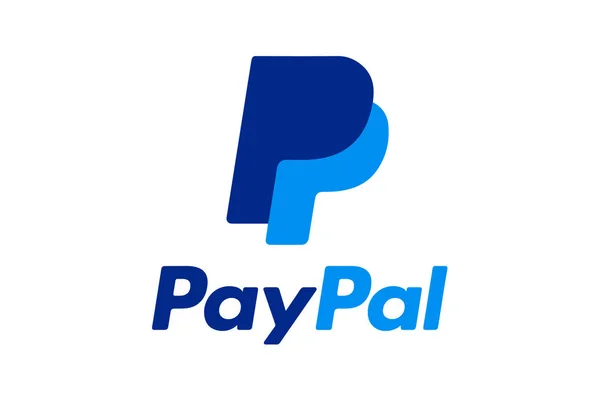 PayPal
Being free for buyers and launched in 1999, PayPal demands a transaction fee from merchants for Visa payments. It's an eCommerce payment gateway provider that doesn't need setup costs, monthly charges, or gateway fees.
Top Brands Using PayPal Payment Gateway: Disney, Etsy, ASOS, and Adidas.
The merchants usually pick this payment gateway because it doesn't demand to pay after the sale. Customers may leave the website to check out while using PayPal Standard and sign in to their PayPal account. Alternatively, they can even pay through Visa or credit card without requiring a sign-up.
Lately, a report says PayPal accomplished Honey Science Corp.'s (a digital shopping and rewards platform) acquisition for around $4 billion in cash.
On the other hand, PayPal Pro allows merchants to change their complete checkout process so that customers can stay on the website. Also, it accepts credit cards via mail, phone, or fax.
PayPal Processing Fees: 2.9% per transaction, with zero monthly fees
Pros of PayPal Payment Gateway
Perfect for merchants with low-volume transactions.
All-in-one payments system.
Expected flat-rate cost.
Cons of PayPal Payment Gateway
High-risk industries can't use it; it wouldn't be worth it.
Inconsistent customer support

Razorpay
The inception of Razorpay has satisfied the online payment market in India, which has been looking for a revolution for quite a long.
Recently, this growing business reached a funding round of around $120,000, and it caught up with an identity post working via a Jaipur-based technology and the startup incubator, Startup Oasis.
You may wonder why this payment gateway is so popular and everyone is using it, but this one arrives with a solution for which the Indian market has always hoped.
Razorpay Processing Fees
This payment gateway charges roughly 2.5% for all successful transactions. For businesses, it offers another plan that sets a 2% fee for all the transactions done through a website.
Pros of Razorpay Payment Gateway
Offers fast and risk-free settlement, for which it's usually picked.
Simple and easy setup and usage.
Cons of Razorpay Payment Gateway
The setup cost may be free, but you need to pay for all the transactions, which are about 2.4% with GST.
Weak Support team
Skrill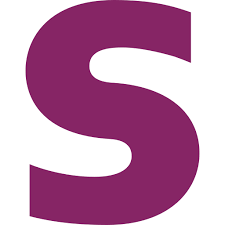 A UK-based eCommerce payment gateway, Skrill is crafted for both customers and businesses. This payment gateway allows retailers to accomplish international transactions and pay for products and services from anywhere with a dedicated mobile app.
Active users can request a prepaid Mastercard to buy products or pull back assets wherever possible.
You will find this payment solution easy to connect globally to any bank account and perfectly secure your payment data. You can create an account free of cost on Skrill, but you need to pay an amount on what you send and receive. Hence its popular due to its ease. Even though it charges money while sending or receiving payments.
Skrill Processing Fees: 1.9% transaction fee
Pros of Skrill Payment Gateway
Best support for in-app payments
Hosted payment page
Integrates amazingly with 3rd party shopping carts.
Cons of Skrill Payment Gateway
Account stability issues
Charges are too high for varied aspects; for example, currency conversion charges about 3.99%. For this reason people look for other options.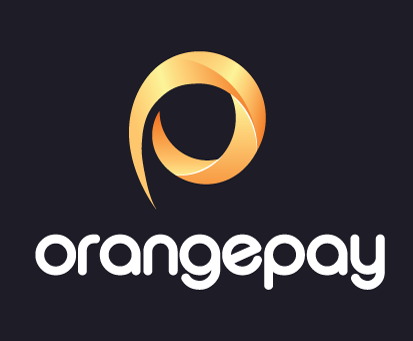 Orangepay
One of the best payment gateway providers, Orangepay, is usually chosen for helping in complicated jobs. It provides ease and diminishes risks by ensuring consistency with laws while guarding against fake transactions. This payment gateway reduces the risk of non-compliance for varied approaches—similarly, 3D security and SSL encryption secure personal details.
Orangepay supports a comprehensive collection of top payment channels, like MasterCard or Visa, Qiwi, Bitcoin, Krill, PayPal, etc. It earned the 'Great User Experience award in 2018 by FinanceOnline. Compared to other players, its quite popular.
Pros of OrangePay Payment Gateway
Anti-DDoS
Remote Account Opening is possible
Chargeback Control
Cons of OrangePay Payment Gateway
Inconsistent customer support
Not suitable for high-risk industries

CCAvenue
Holding thousands of merchants on board and, being active in India and being involved in India and South Asia, providing multiple payment and multi-currency options, CCAvenue is well-recognized as one of the best payment gateway providers.
CCAvenue claims its solution is supported by proprietary technology that integrates an advanced shopping cart, transaction processing, fraud control, order tracking, auction payment collection facility, and financial reporting. In the meantime it has covered a good amount of market share.
Pros of CCAvenue Payment Solution
At any rate it supports multiple currencies and EMI as payments.
Cons of CCAvenue Payment Solution
Evidently this payment gateway doesn't offer the expected customer support for merchants and customers. On the negative side it affects its business and market share.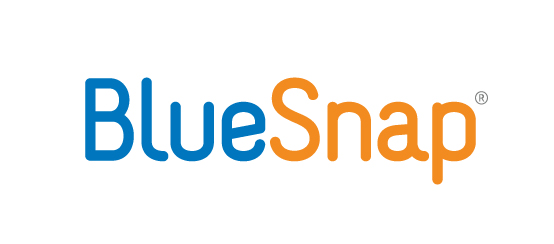 BlueSnap
BlueSnap, a dedicated payment processor for retailers and merchants, assists in improving eCommerce business by backing types of payments with different currencies and languages; you can integrate this payment solution with every shopping cart platform and popular marketplaces with direct costs. You can build exceptional mobile and desktop apps for SaaS, invoicing, gaming, and more. This solution is well-known for its Subscription Billing Engine, and clients can pay easily without entering credit/debit or MasterCard data. As a matter of fact this adds to its popularity.
Top Brands Using BlueSnap Payment Gateway: Autodesk, Cakemail, Vodafone, and Semrush.
BlueSnap Processing Fees: 3.9% + $0.30/domestic transaction
Pros of BlueSnap Payment Gateway
Feature-packed payment gateway
Monthly contracts with no fees for early termination.
Cons of BlueSnap Payment Gateway
For merchant processing of $2500 or less, it charges $75 monthly as an account maintenance fee.
Another key point Flat-rate costing is pricey for medium and large-sized businesses.
Woah!
A long list to read.
When you connect with your tech partner for your e-commerce store or eCommerce app development, share your preferences and requirements for the e-commerce payment gateway.
Wrapping It Up!
All things considered offering your customers a safe, secure, and seamless payment experience would help you build a loyal and reliable customer base. Sooner or later there will be new players in the market and this list may have new players joining in, but the services offered will be more or less the same. With this in mind chosing the right payment gateway provider is really important. Connect with us the industry experts, share your business objectives and scaling plans, and let us help you choose the best payment gateway that suits the requirements of your eCommerce Business.