It was just a few months back that Android Pie was rolled out, and today we are already looking ahead to another big update, in the form of Android Q. First, we heard of Android Q was at the start of this year. At that time there were reports regarding a few of its noteworthy features, consisting of system-wide dark mode, desktop mode, and a lot more. These reports came after the leak of the unfinished alpha version of Android Q. However, very recently Google has released its first official Android Q beta for the entire Pixel phone lineup (Google Pixel, Pixel XL, Pixel 2, Pixel 2 XL, Pixel 3, Pixel 3 XL) and also for Android emulator. Though still unfinished, it appeared a lot more refined and is certainly a lot closer to the finished version of Android Q. So, what exactly this beta version of Android Q consists of Here in this article, we will be discussing the whole overview of the new features that come in with this latest Google release. Meanwhile, apart from the features that have been mentioned below, this Beta version has introduced a Microphone Direction API allowing the apps to easily set the direction of the microphone while recording the audio.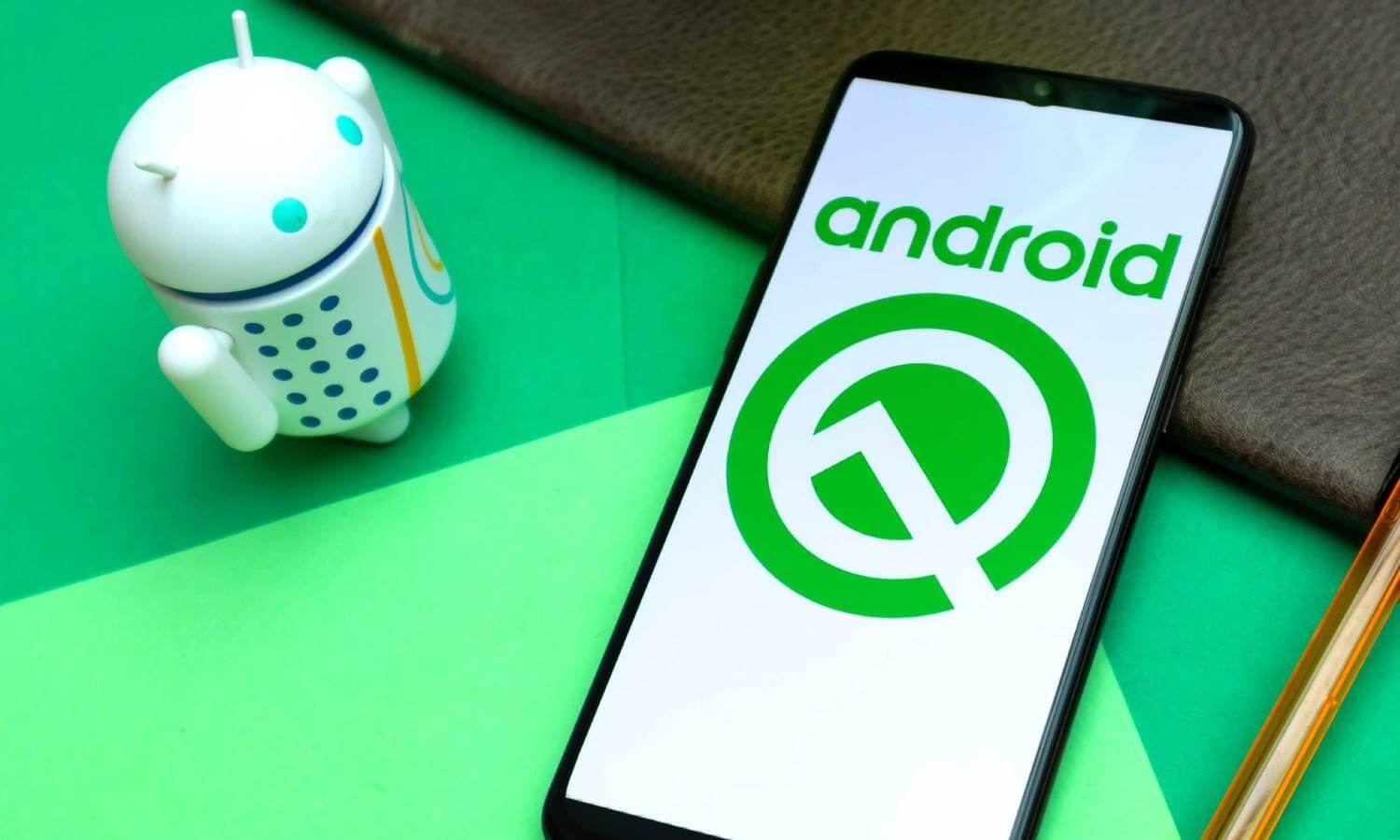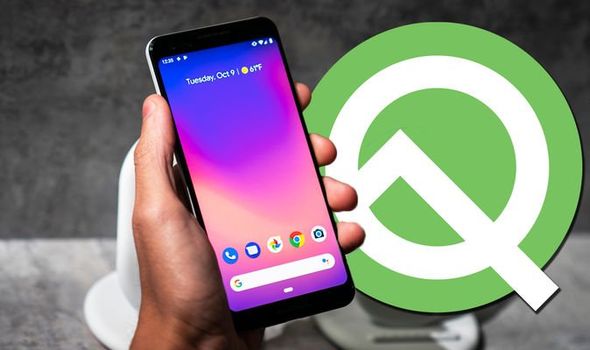 Features
Below, we have talked about all the new features that come in with Google's next-generation operating system for mobiles.
Expandable Volume Button makes a re-entry: Android Pie changed the way users could turn up & down the volume. Earlier on, a simple tap on volume keys when no media was being played, used to turn up or down the ringer volume. Also, the users could expand the volume menu to bring the media and alarm volume rockers. However, things changed with Android Pie, where the media volume would change by default and not with ringer volume. Also, the revamped volume menu was now not expandable. Instead, the users had to visit Settings in order to make the changes in alarm or ringer volume. However, here the volume menu did have a gear icon that quickly brought up Settings; however, these extra efforts quickly annoyed the users. And now with the latest release of Android Q beta, even though media volume still changes by default, but now the volume menu could be expanded by a tap on the gear icon which brings the contextual menu, without the user having to visit Settings.
Improved Gestures: Navigation gestures first came in with Android Pie, but there the performance could not be scaled to be great. In fact, several users heavily criticized AOSP implementation. It replaced the home & recent button with a pill, which retailed functionality of the home button, like tap to go home, or long-press for Google assistant. However, it also allowed the users to quickly swipe to right, in order to switch to any app in the Recent menu. It retained the back button. However, with the whole implementation with Android Pie didn't really have any real advantages and appeared to be half-baked, as here no screen real estate was regained with gestures enabling. Then in initial leaks of Android Q build, it was found that Google was reworking on the pill gestures. Hence, they worked a lot like iOS gestures. Here, the back button was removed, only leaving the pill behind, which now could easily swipe to the left to go back. There were some changes in animations as well so they look more like iPhone.
All of this was hidden back then with Android Pie, as there the gestures were default implementation. However, things are different Android Q Beta version, where it appears that Google has big things in store as it comes to gesture controls. Like, it revamped vanilla gestures, though a back button is there now pulling on the pill doesn't allow the user to switch between the apps. Now, the user will need to swipe left or right on the pill to switch between apps back & forth in chronological order, just as in iOS. Reports also state that Google plans to replace the pill in the final version, along with a contextual back button, with an elongated handle that is similar to what there is in iPhone X, XS/XR.
Notification Bubbles: Can you remember since how long chat heads & message bubbles had been there? Exactly it was in 2013 that Facebook first introduced this popular chat head feature to Facebook Messenger?s Android version. And today the Android Q utilizes Android's screen overlay feature for displaying a message bubble. This enables the users to keep the conversations going even while they use other applications. They can simply tap on chat head, send or answer a message, then tap it again, and continue doing what they were doing. At the same time, they can easily dismiss them by simply dragging them to the bottom of the screen.
Ever since their inception, chat heads have received mixed user reviews, but over the years, several apps, also consisting of Google's very own phone app, implemented floating bubbles in the same manner as the Facebook Messenger chat heads. This implementation still uses screen overlays for displaying a floating bubble over other apps the users are using. However, now with Android Q, it appears that the floating bubbles will receive official support by the system as an Android functionality.
However, these notification bubbles are not essentially exclusive to the chat applications, as other examples where this concept is being used include Google Phone app's bubble implementation that gives quick actions like hang up during calls. Even AZ Screen Recorder offers quick controls, like to start recording or to setting buttons, within the floating bubble. One of the blogs posted on Google cited the examples of portable UI elements, like notes & translations. Here, the functionality will allow a number of apps to implement the chat heads themselves. However, how successful this initiative can depend on how developers implement this feature.
Seek bars for the music notifications: This is certainly one really useful feature in the Android Q latest beta version. Now the music notifications for the apps, such as Google Play Music & Spotify will have to seek bars to scroll through the music tracks & podcasts. Hence, the users can now jump through music tracks without requiring to go to the music app. This functionality will definitely excite the users and it adds to improving the overall user experience.
Enhanced Share Menu: Earlier it was in the year 2015 with Android Marshmallow that the share menu was first revamped. However, it dealt with several issues. Like, often users complain of it being clunky, slow, and inconvenient to use. These complaints have been coming for four years now and we're very much there in Android Pie as well. However now with Android Q, Google has made the much more enhancement, making the share menu faster and comfortable for use. Even though it looks a lot similar UI-wise, however, it does load a lot faster with Android's new Sharing Shortcuts mechanism. With the latest release, the Share menu even shows a title and thumbnail for what is being shared by the users. Thus, it allows users to ensure that they share what they actually like to share. Despite being a small change, it can be really useful at times.

No rounded corners or notches for Screenshots: Even though rounded corners & notches are the things of today, but they need not show up in the screenshots. After all, not just they look unrefined, but no one prefers receiving a screenshot from someone with a massive notch. Even though these rounded corners and notches showed up in the screenshots with the first version of Android Q beta, they are now gone in the second beta version.
Offers to choose notifications to dismiss swipe direction: In the first beta release of Android Q, Android brought this major change in notifications where it could only be swiped to the right. As swiping to left brought up snooze & block options. Users found this change quite complicated and resultantly Google received a lot of criticism over the same. However, in the latest beta version of Android Q, it will allow the users to select a notification swipe direction. Now the users can select which side they prefer to swipe away their notifications.
HDR10+ Support: Presently in Android Q, Google is building support for the HDR10+ in the Android operating system itself. This means they will get better quality video capture regardless of what app they use to shoot the video. Along with that, Android will also get support for AV1 video codec that will be helpful in allowing media providers to stream higher quality videos to Android phones.
Depth formats for the pictures: So, as a multiple-lens camera takes a picture, the depth information is also stored with the picture itself. And now with Android Q, apps can request this information. Thus, users can edit stuff like blur or bokeh effect in a photo within different apps. This especially comes useful for apps with the photo-editing functionalities.
Supports Fold Phones: The trend of foldable phones is very much in, and Android has already adopted the trend with Samsung Fold and several other foldable phones available in the market. Now the Android Q, which is the final version of Android Q, will be supporting the foldable phones. The latest release comes in several improvements in how the apps resize as well as added support for the multiple-display app switching.
Better permission controls: In Android Q, several of permissions controls would get revamped. The most important is that here the users will be having better control over the location data, along with the ability to share the location with apps always, only when the app is open or never. This is similar to what is found in iOS. Users will also be able to control access to the shared files. Apart from that, in Android Q, the apps will require using the system file picker. This enables users to decide on what files & photos the apps can access. This way, apps won't have access to all of the files.
Changes in Settings: Google offers services in every part of the Android phone and also in the Settings app. However, now Google is aiming to tighten up the integration further. Now, the users can see their Google profile picture on the right of the Settings search bar, same as in Gmail's recent Material Theme account switcher. As users tap on the image, it will open a new menu where they can find the device's information, emergency information, a Google account shortcut and a Payments shortcut for managing the payment methods. There are also certain changes in the Settings app. As users tap on the Android version in About Phone, it will bring up a separate activity and not a pop-up. Also, the tips at Setting app's top include toggles for WiFi and other things.
This way, users can see available networks sans going into WiFi settings. This way, with these changes, Android, in general, will get a little faster as well. Google is also expanding Vulkan with Android and endeavoring to strengthen ART performance. This will result in apps loading faster and using less memory once they have loaded.

Other Rumoured Changes that might come in Android Q
Several rumors come every day talking of the new features to be there in Android Q. Though these changes are not certain, Google is known to keep some special features for the final version, so we can expect them to see in Android Q.
These rumored features are:
Desktop mode
Yes, Android may get a desktop mode similar to what is offered by Samsung with SamsungDeX, though it is not confirmed. As per the XDA Developers, in the Android Q alpha version, there was an option for developers called force desktop mode, which had this description saying force experimental desktop mode on secondary displays. Even though the XDA Developers couldn't succeed in enabling this feature, but this fact that it was described in alpha version, it means Google is certainly working on it. Similarly, there were some other smaller tweaks, like a number of added Developer options for support for freeform multi-windows, there was an option for Game Update Package Preferences, which enables to select the graphics driver and do a lot more.
Android Q Dark Theme
Reports from XDA Developers, who got to try the leaked Alpha build of Android Q, state that Android could launch a system-wide Dark theme that users can access visiting Display settings of their Android devices. Users might be able to schedule Dar mode as per the time of the day, or they can have it always on/always off. Once enabled, all of the system apps will certainly have a dark grey tint, whereas panels like Quick Settings will have a black background. This dark theme will work for most of the Google apps, but they may even work with third-party apps. There are many reasons why users can find Dark Mode useful, and on top of that, it will be easier on the eyes and will save battery on smartphones with the OLED displays.
Several other Smaller Changes & Bug Fixes
Now the Apps Permission menu is named as Permission Manager.
Music Notifications are larger on Ambient Display
In the earlier beta version, the battery percentage in notification shade was replaced by the battery time remaining?. However, now it is back to the actual battery percentage.
The wireless charging is not shown as slowly/rapidly in the lock screen.
In System settings, there could be a Contextual Cards? settings, though there is doubt regarding it.
Google Camera explicitly asks for permission for accessing photos & media files.
While dismissing the notifications, they will now be buttons like done, block and deliver silently.
Slight change in the battery icon. Now it is boldly outlined and not shaded. There could also be several other UI changes in the finished version, but in all possibility, they will be minor.
All in all, this blog covers all the features, updates in the latest Android Q beta version, along with the rumored features and functionalities.