In the arena of business, it is not new for people to want IT sourcing to be cost-efficient. In fact, it is a global concern. Because of businesses like the idea of getting more or less. But IT shortage often hampers their plan and the only option left behind to them to get more in less is to rely on the outsourcing. It allows them to stay competitive given the tough business environment. Now in its initial level, IT sourcing was seen more as a concept to reduce costs, however, that is changing. In fact, it won't be surprising that in the coming times, it takes the shape of a strategic long-term corporate function. Now as one looks into getting the work done from the external service providers, several aspects need to be considered, with most essential being the choice of engagement model. It is vital for the corporates to choose the right engagement model in the initial stage itself, to gain the most value from this arrangement. However, the issue that almost always comes up with price negotiation.
Tough word, indeed. Everyone who has dealt with souring contract issues would truly understand how difficult it is to determine a fair price for a particular project.   Mostly IT service buyers are willing to be offered flexible pricing as it allows them better internet budget planning, forecasting, along with easy exit clause, as well as zero/minimum commitments. Thus, it becomes necessary for providers to look for ways to preserve their margins. Hence, it is crucial to structure the sourcing contract around the preferred pricing model, in order to create a win-win situation for all involved parties.
In this article, we compare the three pricing models prominently used in the IT sourcing contracts and aim to pick the best model for the businesses. Considering the client's requirements and project specifics, usually, three cooperation models are offered to the corporates, they are:
Fixed Price Model
Time and Material Model
Dedicated Team Model
Now each of these models has numerous benefits associated when they are applied to a specific project type. However, there are several pitfalls to be aware of in order to make an informed choice. So, let's start the journey of choosing the right cooperation model.
Related Post: Benefits of Outsourcing Web Development Projects
What is a Fixed Price Model?
Often as one negotiate a contract to develop an app, software or a website, the common questions that comes in mind are:
How long will the project last?
How much the labour-intensive cost is going to be?
What outcome is expected?
So, a fixed price model has answers to all of them. Here, the businesses are required to pay a certain sum of money for a specific scope of work that brings expected deliverables. Many think that in this scenario nothing could work better than an agreed workflow, predicted results, and deadlines. But if only everything worked that smooth.
Pros of a Fixed Price Model
There are a number of companies that are using this fixed price model as they consider it to be a really feasible way to do business. Because here they can:
Predict everything: This means that here in this model everything from a team size, costs, to the end product is discussed in advance and agreed upon. A fixed price model project work on the waterfall paradigm. Here the development process of the project undergoes numerous predefined stages with little scope for tweaks. The waterfall methodology works on stages taking place one after the other, which means to reach on the testing stage, one has to be entirely done with the coding phase. Choosing a fixed price model requires the business to Define Budget, Project Scope, Create the Outline, & Estimate Costs.
Advance Payment: In a fixed price model, usually the contracts require the clients to pay in advance after every milestone, to begin a new one. This is good on the part of businesses, as they receive the money in advance, and also on the part of clients, as there will be no surprise extra payment they would have to worry about. Final payment is made when testing is done. Here both parties need to be completely aware of all the nitty-gritty as this allows the budget to be more realistic.
Transparency: So, as in the past, both the parties came out with well-planned time-frames, cost and work schedules, hence there is no chance of any conflicts here. Everyone is well aware of everything and in case of any unexpected event, it is already described in a separate document that is signed by both parties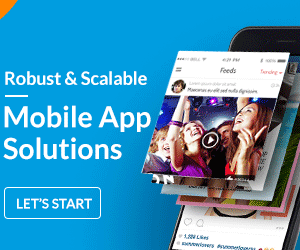 .
Cons of a Fixed Price Model
So, now that you know the benefits of going with Fixed Price Model, now let?s know the limitations.
Well, here in this model, the waterfall method is used (just as discussed above) and the thing with this model is it offers less flexibility than Agile. Hence, adapting the projects created on fixed priced models can be hard as per the changing environment. Though that is not to say that waterfall doesn't offer any flexibility. This approach implies customization, however on a smaller scale. In the waterfall model, returning to previous stages only is done to clarify requirements or to run additional system analysis. Here, every little detail of the future project needs to be estimated prior, hence the team requires to do a lot of assessment work. Usually, the specialists involved in the assessment process are A Tech Leader, A Business Analyst, Project Manager, and Developers.
Fixed Price Model Project usually needs thorough planning & requirement analysis. Hence product definition phase usually may take up to 40 percent of product development & investment. Hence, the buyers usually end up spending half of their budget even before the development team writes even a single line of code.
The development team might purposely overestimate project, so to cover all the possible risks. Hence, the buyers end up paying more than the project's worth.
Even the project quality suffers owing to the shortcuts taken in order to deliver the projects before the deadline. In fact, every new issue could result in lower project quality.
Fixed pricing and time-frame offers low flexibility. Thus, any change to the initial requirement would require additional estimations and extend the total budget. This way, the way flexibility is an issue for both the involved parties.
Considering the above-mentioned pros and cons, we can say that the fixed price model suits a project that has a clearly defined scope with requirements finalized in advanced. Hence, usually, this approach most suits small projects, as they have limited functionalities & clear deliverables, along with short-term cooperation with strict deadlines.
Time & Material Model
Unlike the Fixed pricing model, here in the Time & Material model, it offers more flexibility both in terms of budget and project requirements. Here, the total project cost and its scope remain uncertain until the project completion. It solely depends on the actual time & effort used for implementation. Even though it still involves planning & requirements specification, still the T&M model enables the buyers to change scope and project milestones on-the-go. This way, the actual budget of the project may differ from the initial estimate the team provided. However, this model offers increased flexibility in regard to functionality, scope and project requirements. Also, as this has a pay-as-you-go approach, hence the buyers are billed on a monthly/weekly basis according to the actual work done during the billable period. It also offers full control over budget & time-frames, and it can change the scope & priorities. This helps to stay on track. The T&M model proves beneficial in regard to time and cost-efficiency. However, there are a number of limitations associated with it, like:
The total budget for these projects is unknown until the project completion. Often the project requirement may change at a certain point in the process, and this will largely affect the cost and time-frame.
Owing to its flexible nature, this approach tends to rely on small milestones, hence final deadline can?t be decided clearly.
Projects developed with this model require active involvement and constant supervision. It is vital to keep track of changing priorities and requirements all along the process.
Ultimately, the Time & Material model is best suited for medium to large projects having dynamic requirements, evolving project development, and ongoing adjustments. For product improvements and technical support, this model suits best.
Dedicated Team Model
The Dedicated Team Model is a unique cooperation model having something in common with both Fixed Price and Time & Material approach. This model provides a remote team of the finest software development professionals, who are assigned to your project on a long-term basis. This model mainly compensates for the lack of required expertise and skills in-house. The team can be managed by the client, or a dedicated project manager can be hired for the purpose of coordinating the communication process. In this model, the client has full management control over the project as well as the team. Here the dedicated team works as a part of the client?s infrastructure and it follows company culture & policies. The client or the project manager manages the development team on a daily basis via regular Scrum meetings that make this model a suitable fit for agile development. Here, the fixed service fee depends on the size of the team and it is billed on a monthly basis.
These payments would cover the salaries of dedicated team members and the service provider?s fees, also consisting of the administrative overheads. The T&M model best suits medium to large scale and long term projects requiring big teams and have vague requirements, with frequent changes on-the-go. Owing to the high-level transparency & straightforward pricing of this project, here a fixed service fee that depends on the team size, is monthly billed. Here the average price for dedicated sources of the software development outsourcing?teams is lower as compared to the local developers, which ultimately means lower expenses overall.
Advantages of Dedicated Team Model
Highly effective
Predictable Budgeting
Clear and Transparent communication
Best suits long-term projects with changeable and undefined requirements
Complete control over project progress and team
Reliable Team
Flexible project scope and allows tasks flexibility
A dedicated team has a great understanding of project and business objectives.
Disadvantages of Dedicated Team Model
This model is not suitable for short-term cooperation.
It is expensive when compared to Fixed Price and T&M methods.
Management costs: The client is responsible to control processes & growth policy.
Time expenditure: Team management needs time & effort.
Who is the winner: Fixed Price Model, Time & Approach Model, or Dedicated Team Model?
With the above comparison, it is clear that each approach has its own benefits and limitations. Hence, zeroing upon an approach depends on the requirements on the project. Fixed Price Model may not be suitable for long-term projects, but it is useful when building a reliable business partner with a software development firm. In the case of the T&M model, it suits both medium and large projects and provides complete control over the budget and the process. In case, the project is dynamic and long-term, requiring close supervision from an expert project manager, then the dedicated team approach is recommended.