Customer relationship management (CRM) provides a solution to customer data management. That is why it is such a critical sales and marketing tool.
Market projections for CRM technology are pretty optimistic. As of 2028, it could be as high as $128.97 billion. At a CAGR of 12%, the goal may be pretty attainable.
74% of companies say that CRM solutions allow for better access to customer data. This results in better personalization of services. Up to 65% of businesses will adopt CRM technology within the first five years of operation.
CRM technology has continued to evolve over the years. Besides customer data management, it has many other uses for the business. Let us explore some areas where we can use CRM software development. 
1. Marketing
The marketing department has a critical role in lead generation. Together with the sales team, they qualify the leads. It helps determine which are worth pursuing. There is a lot of customer information the teams must collect.
And nowadays, the Internet has opened up so many avenues of communication. That has given rise to multichannel and omnichannel marketing.
Multichannel marketing is about using as many platforms as possible to reach customers. Omnichannel marketing is a customer-centric process. It aims at providing a seamless customer experience at each touchpoint.
Forward-looking companies invest in cloud contact center software with integrated CRM functionalities. The benefits to the live contact center agents are many, including:-
Ability to organize customer data depending on specific criteria
Quick access to information from a centralized dashboard
Cloud call center solutions allow for remote information access. The agents can work from anywhere, resulting in faster handling of customer issues.
AI-powered solutions help with proper targeting and service personalization.
Machine learning looks at past purchasing behavior and can recommend products to customers.
Data analytics and metrics to measure the effectiveness of marketing activities.
The CRM also helps with report generation. The contact center can keep updating the information as it comes in. the management can access all the information without needing lengthy, time-consuming meetings.
Related Blog: Ways Microsoft Dynamics CRM Can Assist Your Business
2. Sales
The sales department is another beneficiary of CRM technologies. As in the case of marketing, the teams collect a lot of customer-related information. It can be hard to work off of business cards or contact books.
The CRM allows for the centralization of customer data. Integrations with third-party tools further increase the functionalities. Users can integrate the CRM with the calendar or Gmail account. They do not need to resort to manual email or customer tracking.
But that's not all when it comes to the sales department. A CRM is critical for lead identification and conversion. You can keep track of customers during their buying journey. Seeing how the customer interacts with the brand can give many insights. You can know who has an interest and is likely to engage or convert. Integrating CRM with social media expands your scope.
Insights on user activity can let you know the customer's level of interest. That allows marketers to step in and offer incentives like discounts.
CRM software can increase your sales by up to 29%. Investing in technology is worth the money you spend. The ROI could be as high as $8.71 for every dollar you spend.
Embedding forms within the CRM allow you to capture contact information. This is especially useful for strategies like email marketing.
Don't forget that streamlining the sales processes with the CRM means higher efficiency. Everything is within easy access, and task automation is a time saver.
3. Customer Service
It would be hard for the customer service department to work without information. Let's go back to omnichannel marketing for a minute. The aim is to ensure customers have a seamless experience on whatever platform they use. That requires the integration of the different channels.
Let's say a customer is using social media. He then decides to talk to a live agent at the contact center for a quicker response. The transition between the two channels should be seamless.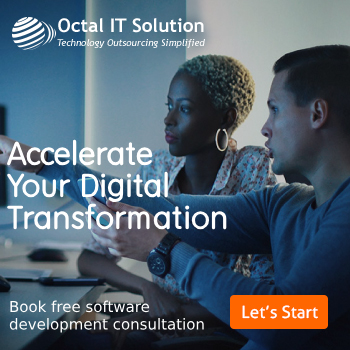 Integrating your CRM solution with the contact center software will help with this. The live agents will have all the customer interactions and contact information.
They should also have a history of ongoing communication. The agents can pick up the conversation from where it left off. That removes the need for the customer to outline the issue again.
For the customer, this translates into a good customer experience. Furthermore, they can be sure of a speedier resolution to their problems. It gets better, though. Even if there is a shift change, the next agent only needs to review the report and get an update.
4. Administration
Admin work can be repetitive in nature. Take the example of manual data entry. Not only is it time-consuming, but tedious, repetitive, and boring as well.
A CRM can make a massive difference in administrative roles. Freeing the sales or contact center personnel from manual data entry saves time. They can concentrate on other jobs requiring their attention.
The company also saves by not hiring extra staff to keep up with manual tasks. The cost of salaries and maintenance for human labor can be quite high. Over 40% of company workers spend about a quarter of the week on repetitive manual tasks. The main time consumers are data entry, data collection, and email.
Automation also helps with streamlining processes. The teams have better access to information. All these will have a direct impact on the company's growth and productivity.
Final Thoughts
A CRM is a valuable tool within an organization. Your sales and marketing can use it for lead identification, qualification, and conversion.
Inbuilt CRM functionalities in cloud contact center solutions will make work easier. Quick access to information is critical for providing a good customer experience. The reports or communication history enhance customer service. The agents can pick up on issues and provide quick resolution.
We also can't forget the time-consuming manual administrative functions. Automating such tasks will save the company time and money. Further, there will be higher efficiency and, thus, better productivity.
Finally, the business relies on data insights for growth plans and decision-making. The best CRM has powerful inbuilt analytics tools and reporting capabilities. You can track sales, market trends, and the success of marketing campaigns. The insights will help the company find the best direction for growth. Feel free to contact us for web and mobile app development.