Choosing the right customer relationship management (CRM) platform helps businesses to streamline the management of not only customers but also their own staff. When it comes to choosing a reliable platform for CRM, most organizations prefer Microsoft's Dynamics CRM.
Using Dynamics CRM, businesses of all sizes can access recent customer data in real-time, which enables them to build custom experiences for customers. Furthermore, it offers the latest data analytics to sales and marketing teams to prioritize the clients, identify opportunities, create personalized marketing communications and campaigns, and centralize all the customer data.
What is Microsoft Dynamics CRM?
Dynamics CRM is a leading customer relationship management system developed by Microsoft. The system helps businesses to automate and streamline several processes, including sales, marketing, and field service. It comes with seamless integration for software and mobile application development.
The software brings all the essential details of the clients or customers, along with the interactions, to a single place. These details include a contact number, email address, interactions on phone or email, letters, faxes, appointments, and more. Having all this information at a centralized place helps the sales team to get a quick overview and offer personalized solutions to customer issues and requirements.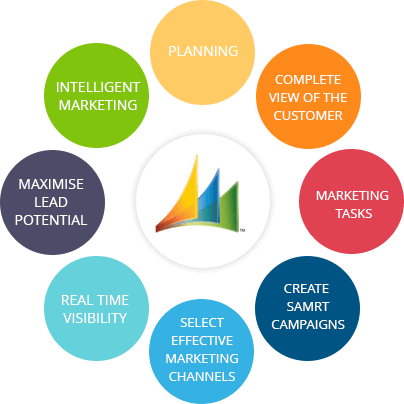 Dynamics CRM analyzes the data so that the sales team can set priorities on the basis of insights. Furthermore, data analytics also helps in creating custom offers and services for the clients. The staff will also know when to follow-up with a particular customer and what to talk about.
Microsoft had developed this software in 2003 as part of its Dynamics Suite. The suite included five solutions- Dynamics CRM, Dynamics ERP, Dynamics NAV, Dynamics AX, and Dynamics GP.
Going forward, in 2016, the tech giant rolled out Dynamics 365, which includes Dynamics CRM and ERP products. The other products under Dynamics Suite are now available as standalone services.
How Dynamics CRM helps in business growth?
Customers are the most valuable asset for any business. In order to make the most out of data and offer customized solutions to customers, more and more businesses are adopting digital transformation. Microsoft Dynamics CRM is one such digital solution that helps businesses to transform themselves and accelerate business growth. The following are the top seven ways it assists businesses.
1. Integration with other apps
Dynamics CRM comes with seamless integration with several handy software and applications. These integrations include Microsoft's own solutions- SharePoint, Outlook, Exchange, Power, One Note. Power BI (Business Intelligence), ERP, and all the Office 365 apps.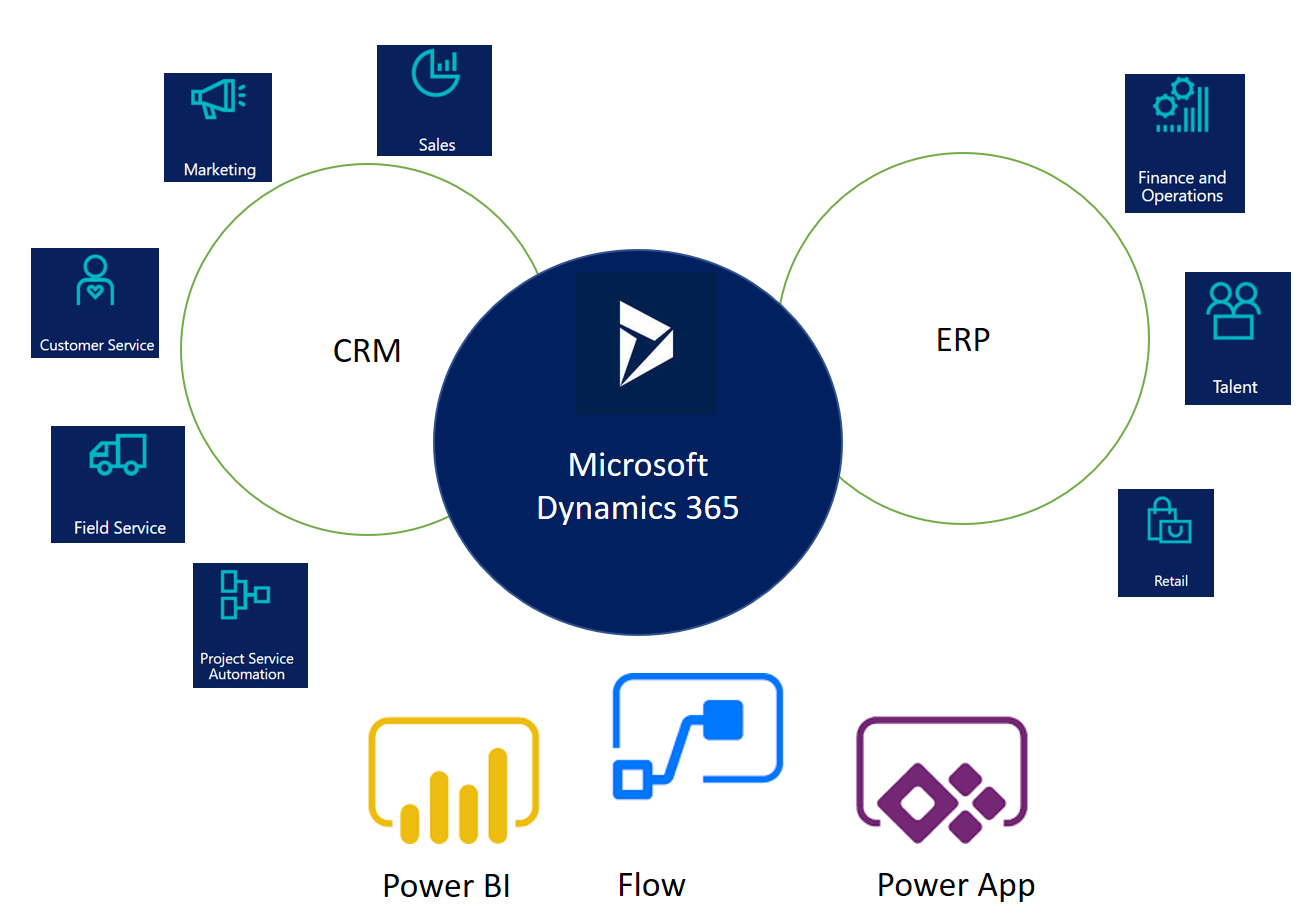 That's the reason it is a preferred choice for most businesses today. These integrations make Dynamics CRM a tempting solution as businesses don't have to rely on services from multiple service providers and avoid vendor lock-in, opting for a single service provider or vendor works, making the operations easier to manage.
For instance, the sales team can share the documents related to leads with the marketing team using SharePoint and collaborate without any hassle. If there is a need to mail the document, it can be done directly from Outlook. Dynamics 365 comes with an Outlook add-on, helping to track the email activities, whereas, Power BI integration enables rich dashboards and reports.
2. Centralized data
Without the use of the right CRM platform, all the data related to customers is stored at multiple places, in multiple forms. There are spreadsheets, shared drives, accounting platforms, customer service databases, email marketing platforms, and other docs. This makes the data siloed and disparate.
If any employee from the sales or marketing team is looking for the data of an old client, he/she will have to invest his/her time into searching the data everywhere. It will consume time and cause frustration.
In case the information or data is about a customer support case, the employee will look uninformed. What will happen if the marketing team is looking to create a report but all the data is distributed at distinct places and drives? They will have to search for all the places to ensure that they don't miss out on things, wasting hours on non-productive tasks.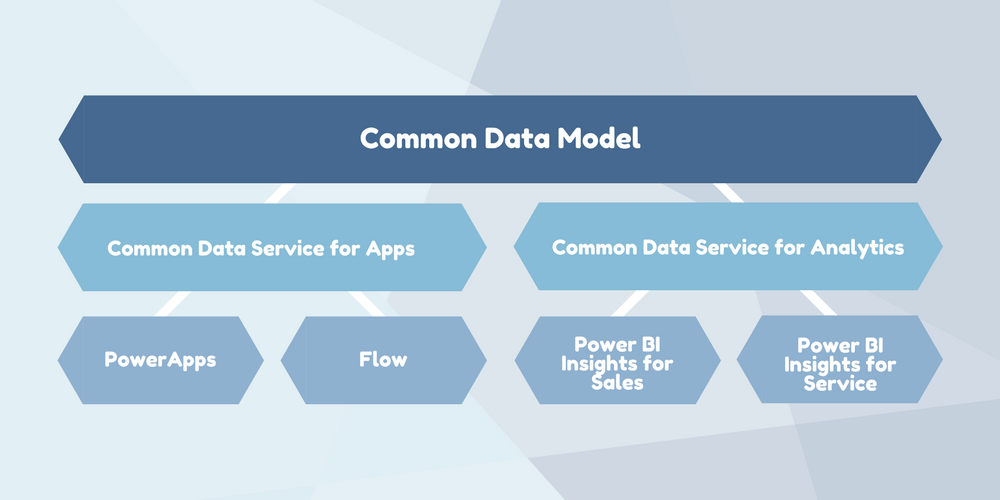 Dynamics CRM centralizes all the customer details and sales data in a single place. It provides a full view of the customer journey, leads, etc. Nobody needs to waste time looking for reports or data at 3-4 locations. It will also make employees more productive, happier, and well-informed. Therefore, Microsoft Dynamics CRM development is so crucial for business growth.
3. Faster & better customer service
Dynamics 365 for CRM helps businesses to connect with their clients in a quick time, answer their queries, and solve their issues faster. When the data is available at a centralized system, there is no need to look for it. As mentioned above, customers are the most valuable assets for a business.
Responding to them on time and offering better services is something no business should avoid for growth. Microsoft Dynamics development can play a vital role in customer satisfaction, right from the time of onboarding and at all points of the sales funnel, which boosts brand loyalty.
4. AI-enabled automation
Dynamics CRM is powered by modern technologies like artificial intelligence (AI) and cloud. AI enables intelligent automation and data visualization capabilities. This helps in understanding customer behavior, buying patterns, past habits, and devising marketing as well as sales strategies for customers individually.
AI is also handy when it comes to resolving customer issues faster. For instance, there are self-service options such as conversational IVR, call transcription in real-time, sentiment analysis, and offering suggested articles.
5. Save time & money
Another way Dynamics 365 can help in business growth is by saving significant time and money. Undoubtedly, the software is a booster of efficiency and productivity for the sales and marketing departments. By bringing the sales, marketing, and support team on a single, transparent platform, Dynamics CRM makes it easier to deal with the customers and respond to them faster.
The data centralization saves a lot of time being wasted in searching for things at distinct places. The saved time can be used in working on potential leads and finding new revenue opportunities.
The staff can also save email templates for specific purposes so that there is no need to type similar emails from scratch every single time. It also maintains brand consistency.
Additionally, it reduces the time invested in manual data entry, by capabilities to scan and convert business cards into records.
6. Enterprise Mobility
Since Dynamics CRM is hosted on the cloud, the employees can access the data from anywhere, whether working from home or a cafe. They can collaborate on the documents, presentations, sheets, etc. and keep the workflow going with security. Office 365 integration with Dynamics 365 adds a number of more enterprise mobility features.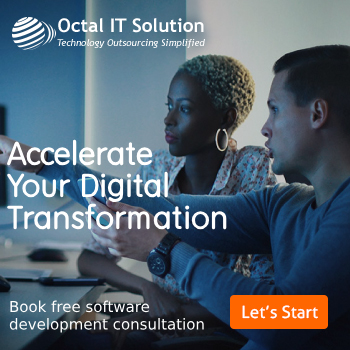 7. Sales & Marketing Management
The software offers the sales team accurate and achievable activities that are prioritized using AI-based predictive scoring. Both marketing and sales teams are brought together to find their key focus areas, boost performance with visual insights, turn more leads into customers, and converse with customers in a more intelligent way.
Dynamics CRM is also integrated with LinkedIn Sales Navigator for the seamless management of customer relationships at scale. Sales managers can look into the profiles of customers and check insights right from Dynamics 365. It helps in finding similar leads and getting in touch with them with a warm introduction.

In case any additional integration is required, hiring a Microsoft Dynamics developer helps you to cover that aspect as well.
Handing over to you
The right customer relationship management system like Dynamics 365 CRM can streamline things for sales and marketing teams. Leading businesses from distinct industries today rely on this software for customer satisfaction and accelerate business growth. It's handy for businesses of all sizes, whether it's an SMB or a large enterprise. It's time to take the next step and power your business with efficient CRM software.
If you are interested to know more about Microsoft Dynamic CRM development services and best practices, check out the offerings here.