Gen "Z" is too busy running after success and a career that they have no time to invest in other things. Gone are the days of waiting in long queues to dine at your favorite restaurant. As the digital world is extending its limits, so are the consumers extending their needs. Flight booking, taxi booking, bus booking, doctor's appointments, and with all these, the next is the restaurant table booking app. In this blog, we will discuss the best restaurant apps.
With all of us going digital and online platforms being ruling in every arena, it is not uncommon to have Online restaurant & table boost restaurant app smoking apps. They perfectly meet the changing and growing demand of people across the globe and hence there are more and more firms joining this bandwagon.
It is learned from the reports that OpenTable, which is termed to be a leading player in this arena, is catering to over 16 million people per month all around the world.
Does the figure surprise you? Well, it mustn't.
Other prominent online restaurant booking platforms such as Eveve & Seat Me have similar statistics to flaunt. Now, these facts and figures are certainly alluring for the aspiring entrepreneurs out there and if you too consider yourself to be in that same zone, and want to enter the market with a restaurant table booking app then this post will prove to be a lot helpful for you. So, let's begin this journey!
Understanding Restaurant Booking System in a Few Words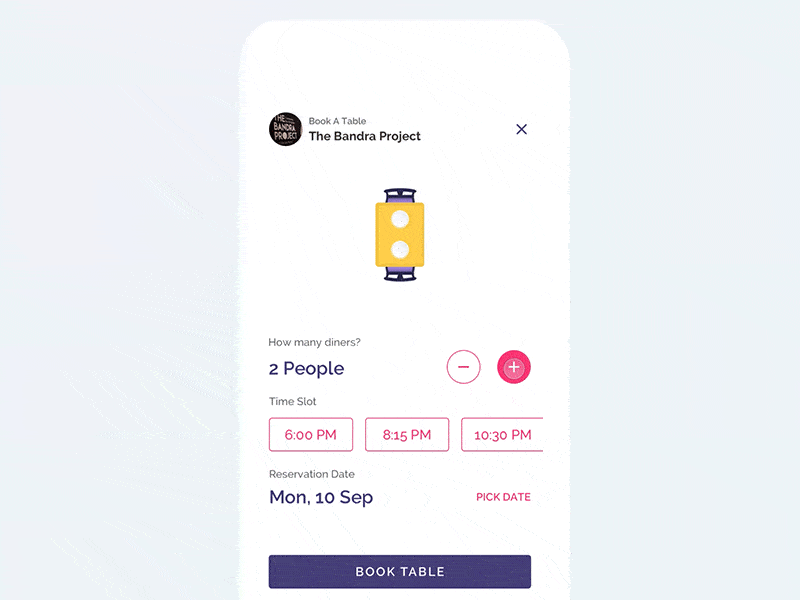 It is the dining table that always seems to bring people together, be it your first date or anniversary, lunch with friends or dinner with family, employee interview, or office brunch, it keeps us intact!
Hence, it is the responsibility of restaurant owners to streamline their processes for our convenience and we must say they have done a superb job!
In order to keep things organized, limit the number of open tables, as well as to reduce waiting time for their customers, most of restaurants are developing and maintaining an efficient and reliable restaurant reservation system.
We make it a point that the restaurant booking system development team coordinates with your team all the while to decide how the app would function and what are your expectations from the solution that we would be providing.
This way they streamline the restaurant operations with online reservations and real-time tables, waiting list & booking management, accessible from any device. Table booking restaurant app is a convenient self-service that can be efficiently embedded on any restaurant's website. The reservation system is further helpful in customizing the booking process, enabling people to book a table through your website, in managing restaurant availability, and reservations.
Market Analysis and Growth in Restaurant Industry
As per the Global Industry Analyst report, the market of food delivery service has seen a humongous response in the previous years with a revenue of $3 Trillion in 2020 and enjoying a growth rate of 5.4% in the coming years to $4.1 Trillion by 2026.
After the rise in vaccination rates, 45% of the customers preferred to choose restaurant dining than cook food at home.
The food industry faced the highest turnover of all time around 75%.
The virtual platform increases the sales rate to 452%, supercharging the existing industry in many out-of-the-box ways.
Apicbase survey claimed that dedicated restaurant inventory management software helps to reduce the risk of managing inventory and overstocking by 17%.
One most interesting fact, 58% of consumers are likely to support local farms and food producers.
Usage of QR codes will grow in recent years by 240% due to the demand for cashless payments.
Average restaurant food cost performance is between 28% to 32% of total sales of food.
How does Technology Influences Table Reservation Application Development?
As we try to remember the way online reservations started, it began with managers, hostesses, or other staff members taking calls and then writing the names and times on paper. This certainly was occupying a lot of time for the staff members who would rather be busy with other tasks like clearing tables or maybe assisting customers with something.
However, with the advancement of technology, things changed for the better. Today more and more people are having constant access to the internet and thus the restaurant table booking app makes the process quicker and more convenient for both customers and restaurant staff. With this software, the trend of online restaurant reservations emerged and today people can easily make bookings on a restaurant's personal website, or maybe via the third-party reservation system. Depending on the venue's location, staff, and traffic, one can choose the best online restaurant booking system for their restaurant.
If you think your restaurant is not being found easily, just make sure that you reach the right experts who can help you with everything. They would enhance your business visibility and thus reservations and profits making it easier for you to earn the best results.
How Does the Restaurant Booking System Prove to be Beneficial?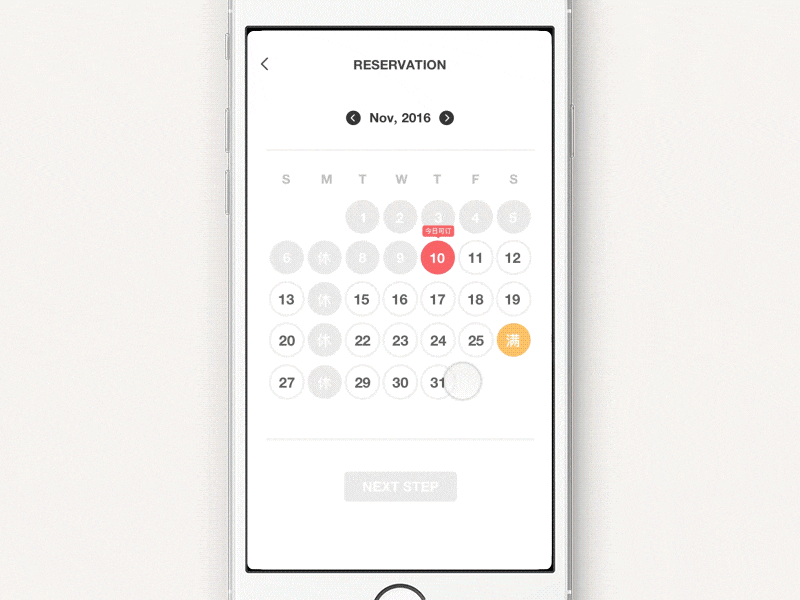 There was once a time when in the restaurant business "Open Table" was a much-hated term, as it implies an empty seat in the dining room. It was due to the reason that restaurants pay upfront for electricity, rent, food, utilities, etc., and in any case, if a seat remains unfilled it signifies a loss of profit, as the aforementioned bills don't lower depending on how many customers they had in a day. Thus to deal with this issue and to reduce the number of open tables in a restaurant, as well as to limit the waiting time for paying customers, restaurants started taking reservations. This was how the restaurant table ordering app came into existence. Ever since the reservation system began, things became easier for the restaurant owners and the customers.
The development team at Octal IT Solution ensures that the application that is delivered to you is designed and developed in a way that your visibility is clearly evident. We understand that developing the right application that has interesting features centered around business owners, customers, and admin specifies how things become easier for everyone.
So, here we explore how reservations prove beneficial to customers, owners, and staff.
Benefits of Restaurant Table Booking App for Various Elements Involved!
There are various elements in the restaurant table booking app that makes it easier to enhance visibility. The owners have certain limitations and the same goes for customers and admin. Our experts make it a point that all the loopholes in your product are dealt with by technical advancements.
For the Business Owners
Get an Idea of How Busy the Night Would Be
One can never know how busy a dinner night will prove to be with open tables, as it remains an unknown fact, however, when it is to take reservations, it gives a better idea to owners of how busy or quiet the nights are going to be. And even in the case when there are a low number of reservations, the restaurant's owners will have enough time to come up with some special idea to market on social media accounts, in order to encourage customers to come out and spend money.
Prepares the Hotel Staff in Advance in Case of a Rush
On the lucky days, when the restaurant table app reservation schedule shows that it will be packed, the chefs and kitchen staff have a fair warning and enough time to prepare themselves for an incoming rush at a particular time. At the same time, hostesses who are making reservations, or are seating walk-in customers, can space the seating times out enough so that way the kitchen won't get slammed all at once.

For the Customers
Reduces Waiting Time
It is not solely the owners and kitchen staff that benefit from the restaurant reservation system, but it also proves beneficial to customers by making the dining experience more convenient and enjoyable for them. Like, when someone books a table for 6:00 p.m. on a Saturday, they can expect to be seated quite close to that time, thus reducing the waiting time. Getting the guests seated as close to their time slot will certainly result in happy customers who will surely return next time too. There are a few other benefits of having a restaurant table order management system for restaurant owners as well as customers:
For Restaurant Owners:
Keeps reservations all in one place
Chances to convert website visits into reservations
Reduced time devoted to taking calls during operation hours
Allows to confirm or reject reservations via email
For Customers:
The need to make a phone call is eliminated
No requirement to wait for an employee to answer
Able to access 24/7 and not just during operating hours
Allows them to easily read reviews of your restaurants as well as compare prices online
These are just a few benefits of having an online reservation system. If you want to walk the trends and enjoy customer loyalty then hire the right restaurant booking app development team today. We share here a set of features that you would need to build a high-earning restaurant table reservation app.
List of Famous Best Restaurant Apps 2023: Top Restaurant Finder App
Yelp
Zomato
Foursquare
Tripadvisor
OpenTable
Uber Eats
Zagat
HappyCow
Townista
Restaurant Finder
Dineout
Burrp
Google Maps
McDonald's
Wendy's
Red Robin
Jimmy John's
Caribou Coffee
Chili's
Panera Bread
Firehouse Subs
Domino's
Taco Bell
How does a restaurant booking app serve to potential market?
Every industry in order to revolve their sum, brush up their efforts in defining a successful business model. A restaurant owner allows their customers flexible table booking slots as per their preferences. It is mainly divided into two categories:
1. Dedicated Type: In such a model, users book their table within the application, it is highly focused on the user's choices and serves them to plan within their budgets. Basically, in this model, owners have all the authority to manage the whole app functionality.

2. Aggregator Type: In such kind of model, the app owner shakes hands with the store owners to reflect their great services to the user. They combinedly grab the wholesome market of restaurant bookings within the platform. This mutual combination serves faster services. Here restaurant owners have the authority to offer deals and discounts on table booking on the app platform.

Top Features of Your Restaurant Table Reservation App
When experts design online restaurant table booking software, they make it a point that your customers have a real-time booking experience using your business app. Some of the interesting features that must be a part of the development process and make things easier for you and your customers are:
Reward Programs: Can there be a more attractive way to lure customers to visit your restaurants?

Gift Cards: Gift tastefully, receive Happily. People nowadays really prefer Gift Cards over traditional gifts and we can't appreciate this move more.

History of Bookings: When having a Restaurant Booking System, it is a lot easier to check the previous booking whenever required.

Online Payment System: No more time wasted waiting for someone to get the bill cleared and that can be done by customers themselves only through the

ewallet app development

. Hence, things became more hassle-free.

Find & Explore: A lot easier to trace the restaurant's location on the maps provided on the restaurant's website or mobile app. It is also possible to explore easy routes to the location.

Get Rewarded: Some restaurants have this amazing way of rewarding their customers from time to time for their loyalty and support to extend the customer base.

Manage Restaurant Reservation: Bookings and reservations can be made easily and conveniently 24/7 contrary to phone calls that can be made only during operational hours.

Gain Access: The portal access can be given to staff members and employees as per their work requirements from them. This brings ease to the process.

Share Experience: After visiting the restaurants, customers can share their experience in the review section based on their experience. In case of a bad review, restaurants can make efforts accordingly to please the customer.

Travel Ready: The best thing about the world going digital is that you can manage work from just anywhere, anytime! Yes, even while you are holidaying in the Bahamas!

These are a few things that make it easier for you to own a restaurant booking app that would help you earn visibility and profits. We make sure that the solutions delivered have technologically advanced features that would make your product stand out from the crowd. In this blog we have shared best restaurant apps 2023.
Now let's discuss the portal and its various sections:
USER APP PANEL
When you are working on the graphical restaurant table reservation app you have to ensure that the user panel is aesthetically strong and helps your customers enjoy the table reservation process.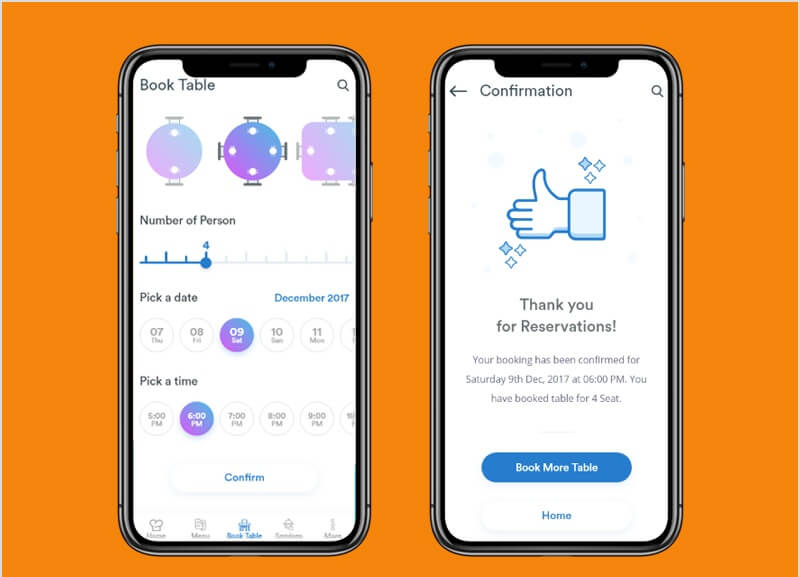 Easy Sign-Up/Sign-In: Users can sign in to the mobile app using social networking credentials or using an email ID.

Browse Restaurant: Users can browse through the restaurants, their special features, and whether any special deals are going on at the given moment.

Restaurant Search Results: Restaurants can be searched by the users on third-party apps or websites based on the nearby location or as per any specific cuisines.

Restaurant Page: This is where users will find all about the restaurant, starting from its menus to the prices and dish descriptions.

Make Reservation: Once the location is decided by the customers, they can easily make reservations suitable for the desired timings.

Request for Private Dining: When in the mood for some romantic dinner or private time with family, requests for private dining can be placed.

Add to favorites: The most lip-smacking dishes can be added to the favorites by the users so next time whenever they want to order, it will save a lot of time spent in searching & browsing.

View Reservations: Users will get an idea of the already filled seats and they can pick the seat accordingly or choose any other restaurants in case the seats are full.

Preferences: Someone detests onion in their food while some like their curry to be spicy, so the users can share their preferences much in advance to avoid any confusion later on.

Read More: Top Food Delivery App Development Companies 2023
RESTAURANT APPLICATION
The graphical restaurant reservation system needs to look impressive and high earning. Your restaurant application needs to be clear and include all the features your real-time functioning may involve.

Sign Up: Restaurant owners can sign up to the portal here using/her credentials and get started.

Update Personal Details: Here the personal details are provided by the owner, like his name, occupation, and other crucial information.

Select membership Plan: The right membership plan needs to be chosen by the owner and it needs to be renewed from time to time.

Make Payment: Once the plan has been selected, it's time for the owner to make the payment and move to other steps.

Update Restaurant Details: Information regarding the restaurants needs to be updated here which can then be seen by the visitors.

Submit Listing: Getting listed in the top restaurant list is the top aim to stay ahead in the game.

Floor Plan: The actual floor plan needs to be replicated in digital format by the restaurant owners, who should then manage it via iPad or desktop computer.

Schedule: It is an essential feature that allows restaurant owners to schedule their dining hours as well as list days when they are available.

Reservation Management: This section involves checking reservation status, currently available and unavailable tables, managing waiting lists, etc.

Diner-Book: Here a record is maintained of all the past customers and their food & seating preferences.

Shift Overview: This section keeps a record of the number of diners visiting a restaurant within a specific time frame. Restaurant owners can accordingly arrange things.

ADMIN PANEL
Let the mobile app developers at restaurant reservation app India bring to you a well-organized admin panel. This would make taking care of the application and the bookings easier.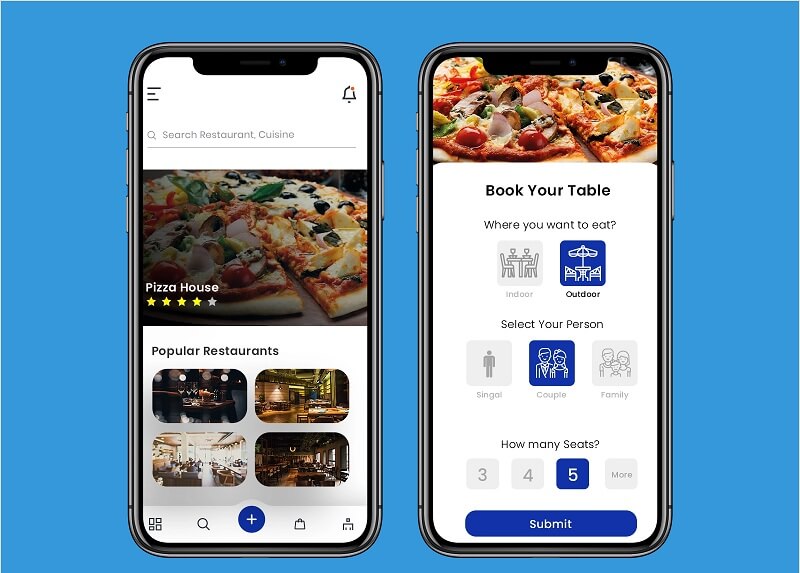 Table Management: Dining spaces are managed from this section by the admin of the portal and it is ensured that free seats and occupied seats are updated in a timely manner.

Revenue Optimization: Revenue generated from the visits is managed over here and steps are taken towards its optimization.

Payment Method: The online payments generated from the customers reflects over here.

Voucher System: Here the admin keeps a record of the vouchers and provides it to users from time to time.

Email & SMS Notification: Emails and text messages sent to customers to confirm their booking or to inform of other things are managed from here.

OTHER FEATURES
Help Section & Blog
Dine out Plus
See Dining History
Smart Pay
24 hours Booking
Real-Time Availability
Instant Confirmations
Notification
Simple Cancellations
Advanced Features For the Restaurant Table Booking Application
A platform should be seamless, and have an automated synchronization between all of the features. From the time being user entered the platform to the search and booking of the restaurants, there are many ways you have to serve users to maintain their trust. Advanced options are none other than countering every detail to the customers.
Here is how the app merges with different features:
Upload Bills for Extra Cashback:
Users can pay hassle-free transactions via the application and maximizes the chance of getting extra cashback or rewards more often.
For bills like tv recharge, mobile payments, or regular monthly fixed payments, there are more scopes and chances for the user to quickly transfer their amount without worrying to forget the payments.
Users now book in advance the specific areas or covers for their dining. This saves their time and rushes at the time of occasion.
There is a bonus for the users to book in advance. Group booking allows multiple books spontaneously without any refrain or issue for booking failure.
The restaurant booking table app allows users to choose their wish table combinations in pair for their friends, family, or relatives.
Drag & Drop Reservations:
Customize your choice of table booking from inside the app with flawless drag-and-drop reservation options.
Vertical lines with a criss-cross pattern in a combination of black and white are the QR codes; used for the secure transaction of money in stores, within the store, or in-app.
Ways in Which Your Restaurant Reservation App Portal Can Earn Money
Your restaurant table booking project would reflect great returns only if you and your mobile app development team have worked on it well. You have invested the sum to generate revenue that would help your business grow. If you want to make sure that your business reflects exactly what you want, choose the revenue models that would make it easier for you to see those dollars coming.
Commission on Each Online Reservation
On-Page advertisement
Monthly/Annual Subscription Restaurant Management System
What to consider while developing a Restaurant Booking App
Once all the crucial features needed for the creation of sophisticated and quality-rich mobile apps have been gathered, it's time to start off with the design of the restaurant table booking app proceedings. Here we discuss the aspects that are needed to be covered during this while: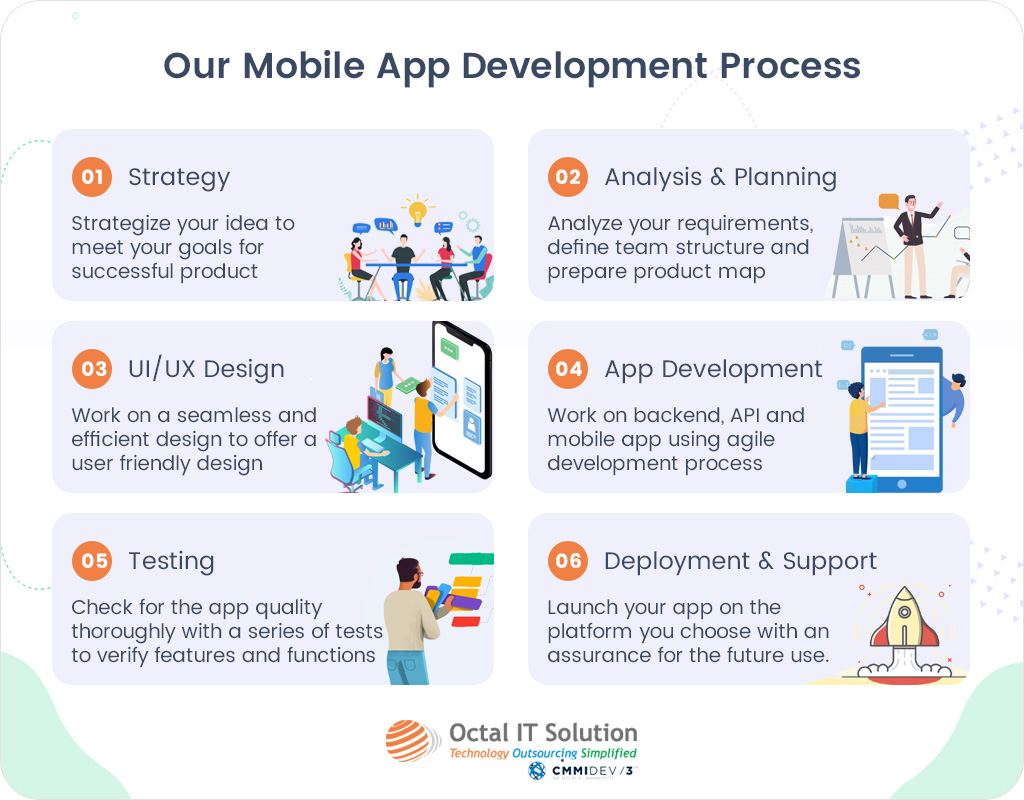 Concept
Analysis
Design
Development
Quality Assurance
Launch
Team Structure Required for App Development
Developing a reliable and high-earning restaurant reservation app requires a lot of effort as one has to cover various aspects from the user side, owner side as well as third-party service providers. Having the support of a mobile app development company that excels in the arena of Hospitality in IT service development is essential. Once you have a pool of expert managers, mobile app designers, developers, and testers, you are good to go as it is the first milestone towards the creation of a brilliant and successful mobile app. Here is the team that you need: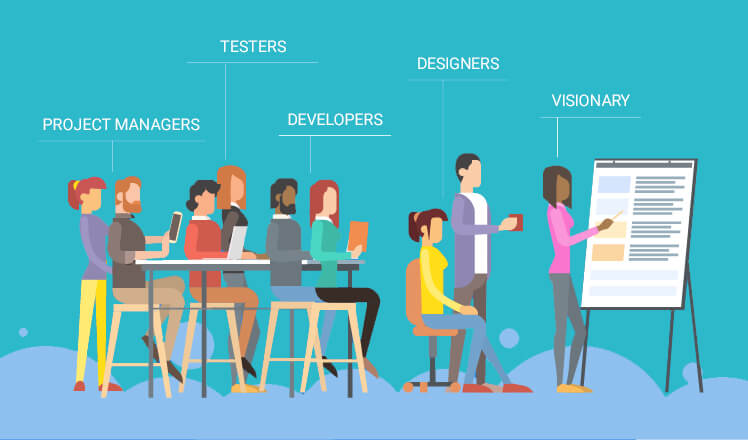 Project Manager: Well-equipped with managerial skills and good intellect, after all these attributes prove significant to identify the best in the mobile app industry landscape. Your project manager must find the most productive solutions effective for the accomplishment of business goals and insights.
Developers: Android App Developer, iOS App Developer, Back-end App Developers
Designers: Expert UX/UI designers, Graphic Designer
Testers: A team of proficient and skilled QA experts is helpful to deliver a smooth and rich experience to users.
Tech Stack
A tech stack defines the optimization and fully-fledged functionality of any product. We have expert developers who are responsible to prepare the feature-rich and potential restaurant table booking app for your business.
Here are a few of the important tech stacks:
Front end side: HTML5, CSS3, JavaScript, Flutter, Angular and Xamarin

Backend side: SQL server, PHP, React Native, and Laravel

Database: MongoDB, PayPal, Stripe, Braintree

For real-time analytics: Google Analytics, Firebase

Map integration: Google Maps and Mapkit

API and third-party integration: Google Place API
Cost to Develop Restaurant Booking Mobile App:
Now the cost of Restaurant Booking app development depends on the size & complexity of your mobile app. Other than that, the physical location of the developers and the number of hours consumed in the app creation play a crucial role in deciding the restaurant booking app development cost. Based on different zones, here we have outlined the cost to develop a featured restaurant app for table booking.

The US. based developers: $100 to $250 per hour
Eastern Europe-based developers: $80 to $180 per hour
India-based developers: $70 to $180 per hour
Now according to the segments to be developed, the actual cost of development of such an app for table booking is graphed below:
Technical documentation (40 hours – $1000 to $2000)
UI/UX design (60 Hours – $1500 to $3000)
Front-end and Back-end development (400 Hours – $10,000 to $20,000)
Testing (80 Hours – $2000 to $4000)
Upon the calculation of the above overhead charges, the average cost of a Restaurant Booking Mobile app can be outlined. A reasonable app with limited features may cost up to $8,000 to $25,000 for a single platform and the charges can extend up to $35,000 in case the app developed is feature-rich and is driven by high-quality standards.
Wrapping It Up!
When you are looking forward to creating solutions that would increase your visibility then you are at the right point. Hire mobile app developers that would make it easier for you to enter the market with a solution that earns well. It is not just this, we are available round the clock and make sure that you are always part of the development process.