Coming up with a brilliant app idea is a rare thing these days as most of the apps coming out in the market are created on the essence of some app that is already present in the market. So, if you come up with a unique app idea than first thing that you should do is patenting it.
Now, why is that important? It is important because there are a lot of vultures out there who look to feed on the ideas of others. The process of converting your idea in to an app with the hard work of mobile app development will take several months or may be a year or more and between this period of time you will come in contact of various knowns of yours and there is a large possibility that your idea might get stolen during this course of time.
Patenting your idea should be the first thing on your priority list. Yes, it will require a lot of your precious time but patent process is worth giving your time for. You have to understand the fact that the competition in every business field is getting tougher & tougher and time plays a major part specially in app economy. Time to market acts an important differentiator in high-revenue app and an average app. It does not matter if you came with the original idea of the app that you recently launched, the thing that matters is that if some copycat steals your idea and launches an app before than his app will be considered as the original. So just because of launching your app a little late than your nemesis you will have to take a huge hit on the number of downloads and revenue generated by your app.
If you have decided to patent your app idea as you know that software cannot be patented, your brain will now be bombarding another set of questions and some of those will be, How can you patent an idea? How much will it actually cost? What if your idea has already been patented by some other person?
These questions keeps revolving in your head but don't worry all these querries of yours will be answered today.
Is there a need to patent your app?
Yes you in deed need to patent your app. Reasons for which are
You protect your idea from getting cloned even before your app enters the market or after your app has been launched and stop your app's downloads from getting stolen.
It protects you from the ugly patent infringement lawsuits and also your money that might get wasted if you get in to this legal activity.
When you file for the patent than it provides you with the proof that you were the first one to sign it and luxury of being called the rightful owners of the app comes along with it.
In case your app idea gets stolen by some powerful firm than they will not only steal your intellectual property but will also make you pay for it. In this scenario, if the case is taken to the court than the timeline that you established by filing for the patent will come in very handy and will establish that you are rightful owner of the invention.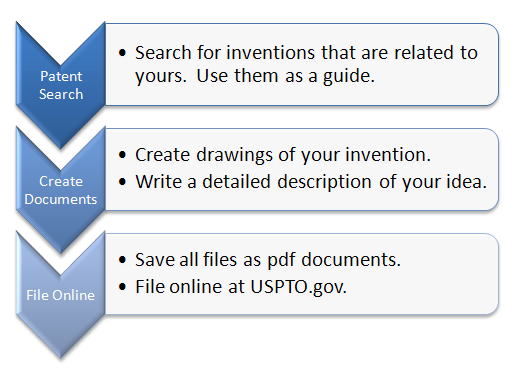 Can we patent apps?
Yes an app can be patented but understanding the basic behind it is very necessary. The code of your app written by the mobile app developer can not be patented as code comes under the category of law which is covered by copyrights.
But the app comes under the category of "method" or "process" and these two can be patented along with any kind of machines, articles of manufacture and compositions of matter. Titles, icons and logos can be copyrighted.
Eligibility for an app to be patented:
It is not that just because every brilliant app needs to be patented that it can be patented. There are some things that needs to be taken under consideration. First one of that is making sure that someone else has not already patented the same type of app. The USPTO (US Patent & Trademark Office) recommends everyone to run a patent search before attempting a file patent. Search every related keyword that you can come up with, especially the core ones that makes the app work.
The USPTO makes sure that your patent doesn't violate other patents but the work of USPTO is just up to that. You can still be sued for patent infringement. And you just cannot patent "an idea". The person has to briefly explain how the app is exactly going to work.
Some of the things that cannot be patented includes mathematical formulas, laws of nature, any kind of invention that violates the laws of physics or any other thing that can easily be achieved with human body alone.

Your app needs to come out as "novel" which means that it needs to differ all the previous inventions of that field by at least one constitutes element. That difference should be able to have a consequential impact.
One of the major obstacles that the creator face is make their invention appear as "non-obvious". This turns out to be frustrating for the inventors because the examiner who is testing the patent would be knowing everything about the field and to surprise them with a "non-obvious" invention can be a really tough ask.
Another feature that your invention needs to embody is that of being "useful". This does not mean that your app can be built on entertainment basis, it means that your app needs to work and you have explained its working at least in theory. You need to have a very precise and detailed knowledge about how your app is going to work. Inventor just cannot expect to claim ownership without knowing how his app is exactly going to work.
How Patent Search tells you whether your app has already been patented or not?
Getting to learn that an app just like yours has already been patented with some other name can be heart breaking but this knowledge is better than facing an expensive app infringement lawsuit later on. It is important to patent search but USPTO'S transparency makes it easy too. What you have to do is simply log on the USPTO website & use their 'Full text and Image Database' to enter right type of keywords and look out for all the filed patents.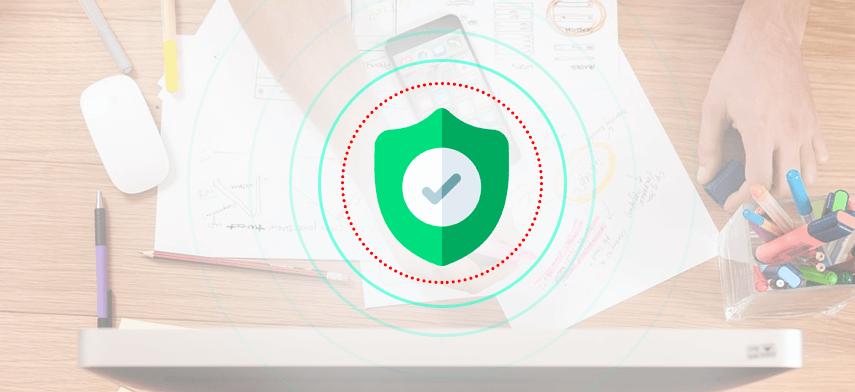 If it turns out that your idea has already been patented in some other name then you don't have feel down as yet. All you need have to do is to study that app closely and find out the ways in which you can make your app different to that already patented app. You do not have to completely discard your idea, you can modify and innovate to make your app a lot different from that patented app.
Total cost required to patent an app
You will be charged $900 for the application that you will have to build up for yourself and on top of that when you decide to work with experienced lawyers you will have to pay $10,000 for their services. You can obtain an application form and file a handmade provisional patent application that will cost you just $65. But in truth, proper legal channels amounts between $5000-$9000 minus the legal fees and charges that will be added later on. All we can say is that patents are not cheap but what if your app becomes a huge success and you end up making millions. At that point of time you will see this amount as a security for your million-dollar app.
Steps involved in patenting an app
1. Filing a provisional patent application:
You can secure a filing date for your patent through Provisional Patent application. As it is cheaper than non-provisional patent application, most of the developers do it first. On top of all this it also saves extra effort that goes in formal patent claim.
For giving a detailed description of your app you can include drawings, flow charts and some other visuals. With the help of provisional patent applications, you can secure a filing date early on without investing the full resources that will be required to complete you app. The one-year patent-pending status gives you a perfect window of time to determine whether your app will be success or not.
Securing a filing date is paramount because it determines who was 'first to file' if in any case the matter goes to the court.
An individual, a university, a non-profit firm or a business having less than 500 employees will need to file a 'small entity' for $130. In case the firm is big, then an entity of $260 needs to be filed.
2. Filing a regular patent application within a year:
You need to file a regular patent within a year of filing the provisional patent otherwise you will lose your filing date. Your regular patent application is the real deal and determines whether you will the actual patent or not. The regular application process is broken down into following steps:
Specification
Claims
Abstract
Drawings
Patent examiner almost never accepts a patent in the first attempt and it generally takes between 1 to 3 years to get over with the whole process.
Specification 
Specification defines how your app is different from any app that has already entered the market. The specification of your app needs to be so thorough and clear that any one in that field will be able to build your app without any type of extra knowledge from your side. It will also require you to disclose the 'best mode' for producing your app because if you withhold the better way of creating your app than you will lose your patent rights.

The specification consists of:
Title:  Title for app needs to be very accurate plus descriptive but most importantly it needs to be brief.
Backdrop: Elaboration of context of the invention that includes all related theory and prior inventions needs to be there in this point. Along with all this, differentiation of your app from all the other apps have to be there.
Summary: In this an overview of your app needs to be given and how the app would address any problem that was brought up in the 'backdrop' section.
Description: the description of your app needs to be very thorough in order for your app to get a patent.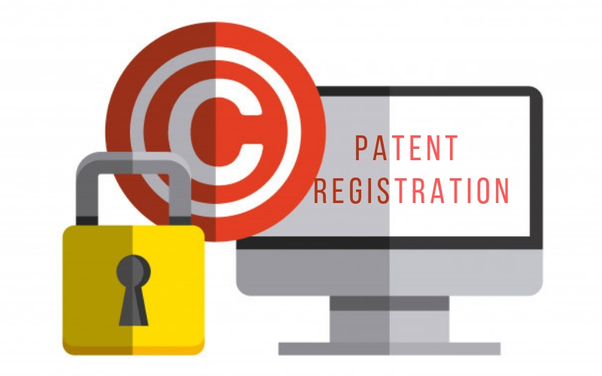 Claims:
This is the most important and most contested part of the application. In this section you need to state over which part of your app are you claiming a legal ownership. Claiming a legal ownership over everything is impossible since some part of the app will fall under someone else's patent.
Drawings: 
If visual interface is an important part of your app than including figures and visual representations of your app would prove very handy. Take some tips from already approved patents about what is standard in your field.
Filing an app patent:
Mailing your patent or filing it electronically are the two options presents in front of you. Filing a patent electronically is not as convenient as it seems and if you will file for a patent only once than mailing the patent would be a more suitable option for you.
If you have decided to mail the patent then make sure of creating copies of your patent application before mailing it. Application filing date, title of your app, your name has to be included in the mail. Self-addressed postcard needs to be attached to receive your receipt. Include a list of all documents, page numbers and total number of pages in case any thing gets lost.
Conclusion:
After reading this you will be sure that patenting an app requires a lot of work but if you have faith in your idea and you believe that it has the potential of becoming an invention than you should certainly patent your app. Yes, the process is a bit complicated but it is way less painful than dealing with some clone apps stealing your business idea or having to face patent infringement lawsuit.