A cloud computing service, Salesforce is the world's leading customer relationship management (CRM) platform. Businesses grow using Salesforce software that help them understand customer needs better using cloud-based apps developed for marketing, sales, and service.
As you are here, you are sure about being a Salesforce developer. For that, you should learn about how to work on the Salesforce platform and use its tools.
A certified Salesforce developer specializes in building customized solutions on the Salesforce platform. A cloud-based customer relationship management (CRM) platform, Salesforce arrives with many features and tools for automating and managing customer service, sales, and other business processes.
Salesforce development team utilizes the Apex programming language and other advanced tools and technologies that Salesforce provides to develop custom apps, integrations, and other solutions on the platform. They may also work on projects like crafting custom user interfaces, devising custom business logic, building custom reports and dashboards, and integrating with other systems.
You need a strong knowledge of programming concepts and experience working with the Salesforce platform and tools. Additionally, Salesforce provides various certification programs for developers that can showcase their skills and expertise to potential employers.
Jobs and Responsibilities – What Does a Salesforce Developer Do?
Being a Salesforce developer, you should be responsible for designing, developing, and maintaining customized solutions on the Salesforce platform.
Well, the specific duties of a Salesforce developer may vary depending on the needs and size of your organization, but let's check out some everyday responsibilities of a Salesforce developer:
Analyze users' needs, design, develop, and test software that fulfills those requirements.
Create Salesforce solutions and build effective and expected project plans. Append value to the three project development stages: definition, creation, and deployment.
Recommend new software updates for customers' current programs, apps, and systems.
Craft all the parts of any required system or application, then plan to combine them.
Build and implement programs for Internet usage and in-house users' usage over the company's intranet.
Collaborate with other programmers and develop varied models and diagrams to guide them in crafting additional required software code.
Beat possible inconsistencies in data quality and craft processes that will resolve any deficiencies in the system.
Ensure that a program will constantly perform as expected through regular software maintenance and testing.
Work with other specialists to develop the best software.
Document all the sections of the company's complete inventory of apps and systems for reference ahead, specifically relevant to maintenance and upgrades.
Additionally, Salesforce developers should build a link with the client and ensure their expectations for Salesforce operation and implementation.
Beginner Salesforce developers should know how clients want to use the software, addressing the required core functionality. If you are looking for mobile app development team for your upcoming business apps then you can hire dedicated app developers.
Job Market Trends for Salesforce Developers
Worldwide, demand for hiring Salesforce developers is relatively high, with a robust market trend and the best salaries.
Below are some factors and trends shaping the job market today for Salesforce developers.
Swelling Demand for Salesforce Developers
All-size businesses use the Salesforce platform, and the demand for professionals holding expertise and skills is rising to develop custom solutions. The requirement to hire Salesforce developers will improve as many companies adopt the Salesforce platform to manage and automate their business processes.
Improving Focus on Digital Transformation
As businesses worldwide are increasingly choosing digital technologies to enhance efficiency and attract growth, the need for developers who can assist organizations in converting their operations and processes is climbing. Salesforce developers are widely known for helping companies use the Salesforce platform to back digital transformation endeavors.
Shortage of Proficient Salesforce Experts
Nowadays, businesses are facing a shortage of expert Salesforce developers, increasing the demand for experienced developers with the required skills. This shortage is likely to go quite a long with the increasing demand for custom Salesforce solutions.
Competitive Salaries – Salesforce Experts are Paid Higher Handsomely
Salesforce experts are paid higher salaries than other developers with different skill types.
Per Glassdoor, as recorded in Dec '22, an estimated payment for a Salesforce developer is $133,005 per year in the US, with an average salary of $97,831 per annum.
Altogether, the Salesforce developers' job market is robust and likely to stay the same as demand for such talent will grow unstoppable.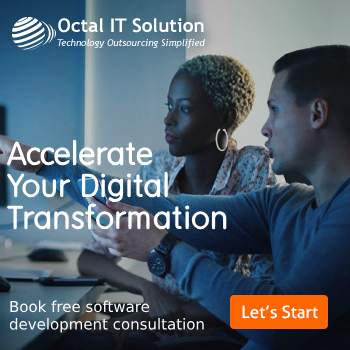 How to Become a Salesforce Developer
Learn about Salesforce
To get the required knowledge about Salesforce, a beginner should understand software development. They can pursue a bachelor's degree in computer science, software engineering, mathematics, and relevant fields.
After that, the beginner should gain knowledge about Salesforce.
You can go for various online tutorials and courses to learn the basic and advanced aspects of Salesforce development. Some are free, while some are fee-based; for example, Udacity and Udemy offer free and best courses at special discounts.
Trailhead is a free platform that offers courses merging the theory and practice of Salesforce development.
Besides technical skills, a Salesforce developer should hold Salesforce certification. For that, the candidate needs to take a fee-based test.
Earn Salesforce Certifications
You need to ensure that you have a strong knowledge of Salesforce Admin, including theoretical expertise and the apt way to implement it in challenging real-life situations.
You can invest your time and attention in clearing your concepts while learning how to use them effectively in your professional life.
Below are the different certifications that you need to qualify:
Salesforce Certified Administrator
Sales Cloud Consultant
Service Cloud Consultant
Salesforce Certified Advanced Administrator
Salesforce Certified App Builder
Be Familiar With Salesforce
To learn about Salesforce as a platform, you should explore resources. Also, you can conduct online courses about the Salesforce platform and study tutorials that provide learning about Salesforce development, like the proprietary programming language Apex. Besides, an internship with a software business can also prepare you to complete Salesforce development projects.
Clear the Platform Developer (PDI) Certification
You may earn one more Salesforce certification, the Salesforce Platform Developer I (PDI) Certification. This course teaches the development and deployment of business logic and customer interfaces using the Salesforce Lightning Program. Once you earn this, you prefer to complete the Salesforce Platform Developer II (PDII) Certification course. This showcases advanced programming expertise with the Salesforce Platform and data modeling. Hire android app developers for Android app development services.
Complete Scrum Master Certification
prefer earning a Scrum certification, like a professional Scrum Master, which will demonstrate agile project management knowledge relevant to software development. After gaining the initial certification, the candidate may complete advanced certification levels.
Join Salesforce Developer Community
A Salesforce Developer Training Course may help you succeed in exams and acquire professional skills. But, simultaneously, you should make an apt connection in the industry.
The Salesforce professional group, Salesforce Trailblazer Community, openly shares the proficiency to develop connections and assist one another to grow.
You can attend your Trailblazer community group to connect with Salesforce experts and professionals. You will find various professionals, trainers, experts, recruiters, and learners. The group meet-ups will assist you in improving your knowledge, finding and sharing updated industry information, connecting with new people, and getting an excellent job with a better pay scale.
Join Salesforce StackExchange
The candidate should join the Salesforce StackExchange, which permits them to browse the queries and get answers to the questions they need about Salesforce. It incorporates a scoring system per your search and helps you identify potential professional development areas to follow.
Find a Technical Mentor
A layman with no coding knowledge may find it challenging to pace up the starting journey in the Salesforce industry. They may feel lost in the middle. Learning coding concepts would be like crossing the river for them.
All such happens because of obstructions and difficulties only because of mindset. The candidate should accomplish smaller sections and gradually move to the next level.
You may find an expert mentor to assist you in learning about Salesforce and meeting your career goals. You should try finding a mentor to connect with people within your network. It would be best if you connect with someone who has attained your objectives.
Appear for an Interview & Track your Mistakes
After continuously trying to crack Salesforce interviews, various interviewees feel weak. They should learn from the mistakes they made in the past and pick values to be set to pass the next one. The target is to address the issues and optimize the interview performance accordingly.
Until now, if you have crafted the Salesforce job search track record, you can refer to it for performance monitoring, notice top interview questions, and more valuable metrics.
Like other developer interviews, this objective interview lets you locate areas of improvement and use Trailhead, Google, and other related platforms to perform better in the following interview.
Conclusion
Today, the limelight is covering skilled Salesforce-certified platform developers. It starts with becoming a proficient Salesforce developer. After gathering more skills and experience, they can cross higher levels ahead, catching up with the tag of a Salesforce Architect or Salesforce Consultant.
A team of expert developers is essential in Salesforce Development and Customization Services. This is increasing the number of newbies who are grabbing expertise that Salesforce developers need to hold.
If you are also looking to become a Salesforce platform developer, you may connect with Salesforce professionals and gain knowledge.