Getting your orders delivered within 10-20 minutes…
Who is not excited about instant on-demand services? Yes, we all are. We always look for our unplanned or urgent wishes to be filled within a pinch of time. The companies are more looking to serve the consumer's preferences and prompt them for more habitual buying and pampering. This trend has become part of reality and now quick or q-commerce has been the next fantasy thing.
In recent years, the market has seen a strong impact with the quick commerce platforms to 20-25% volumes. It will encourage new brands and industries to give high demand and prompt services to their consumers. In the blog, we will be going to understand more about quick commerce, the current trend inside the market, and quickly glance at things in more detail. 
What is Quick Commerce?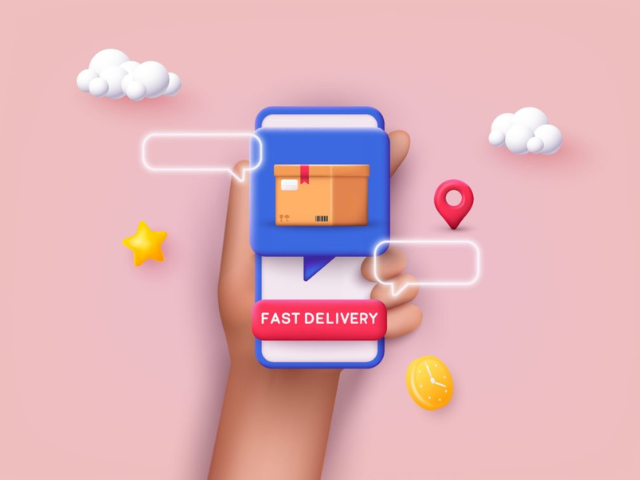 Quick Commerce or Q-Commerce is defined as a process to deliver things quickly on demand. In q-commerce, businesses deliver a quantity of goods instantly, whenever, and wherever, and with convenience to the customers. Such deliveries are reserved for small orders in real-time.
For example, Blinkit (rebranded version of Grofers), Instamart (acquired by Swiggy), Dunzo, Licious (for seafood), Verizon (for instant car services), and many more in the categories provide instant services to the customers. Now, let's quickly look at some of the important features;
Quick commerce or q-commerce supports the faster delivery ecosystem.
With the quick commerce marketplace, brands collaborate with genuine and trusted vendors, to build reliability for the customers.
The most important factor for the brands in adopting the quick commerce model is that it offers low prices to the customers. Brands already have in-stock products from different mini-inventories; they offer deals, selling at reduced prices on the websites or apps.
Why Q-Commerce?
Once we get a small idea of the quick commerce model, we need to know why it is important for a brand to integrate and provide a seamless ecosystem for the customers to serve on demand.
One of the crucial reasons is; that quick commerce serves the gratification of the consumers unplanned and overnight. Generally, such kinds of consumers always thrive on looking at the instant 10-20 minutes delivery options. These options help the brands to improve their conversion rate which is comparatively slow in the traditional market.
How does Quick Commerce work?
We have seen in recent years that eCommerce companies are participating in quick delivery services. The q-commerce is in trend due to a number of reasons. It empowers the existing e-commerce business models in the marketplace. The model is suited for the consumers due to its convenience and safe delivery fleet.
Looking into the market stats, the e-commerce industry is estimated at $5B by the year 2025. However, there have been some drawbacks in the quick commerce market, like low margin and high delivery costs. Businesses need to take care of the price-raising factor. With instant deliveries, you need to take care of some of the factors.
Let us quickly discuss here the way of working of quick commerce.
Quick commerce sells the most demanded things and services through their application. The most frequent items have to be ordered using q-commerce.
It helps to reduce the cost of inventory, majorly focusing on how quickly the most demanded items have to be scaled up fast to the relevant audience.
While using quick commerce businesses can increase their warehouse efficiency.
Prepare the strategy based on the delivery zones.
Quick Commerce Market Stats
The quick commerce (or q-commerce) market size in the Middle East and North Africa (MENA) stood at nine billion U.S. dollars as of 2020. According to the forecast, the market will grow by 24 percent between 2020 and 2024 to reach 20 billion U.S. dollars.
In China, quick commerce services were utilized by around 506 million individuals in 2020, up from 124 million in 2014. By the end of 2021, the number of users is anticipated to reach 633 million.
E-grocery is set to grow to reach 21 percent of the total q-commerce market by 2024, compared to 13 percent in 2020.
Gopuff, a U.S.-based rapid commerce firm that delivers convenience goods in minutes, obtained funding totaling up to 1.7 billion dollars between October 2020 and December 2021. This indicates that the business raised over half of its entire investment, which in March 2022 totaled $3.4 billion, in a little more than a year.
Berlin-based firms Gorillas and Flink, which were founded during a medical emergency, had raised over 1.3 billion and 1.1 billion dollars, respectively, by that time.
Examples of Quick Commerce
Quick commerce services alone foster millions of money to the brand's revenue. As with the statistics, the services especially prompt gen-z desires in getting the things at their convenience. Let's check out how top brands adopt the quick commerce model and help out the customers instantly.
Grocery delivery apps: for grocery deliveries, quick commerce has been a companion. Since after the Covid, people are more interested in buying their groceries online. Usually, they avoid standing in line and buying anything. At such a time to fulfill the immediate need outside the zone, that's where the grocery instant delivery app works.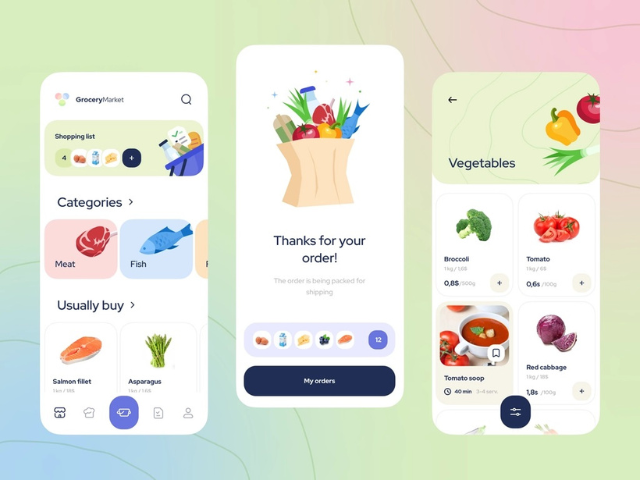 (a) For example; Gorillas, the grocery delivery brand, is known to deliver online groceries from a set of warehouses located in a dark store. For those who have no idea about the dark store is; it is a mini-warehouse situated in a city or close proximity/locations where there is a high demand for quick deliveries.
(b) Instamart, the Indian brand, delivers everything you need within 30 minutes.
Seafood delivery app: in hungry times, a nonvegetarian person is always looking for some tasty seafood. It's not always easy for the person to get their food everywhere. With Licious, the seafood brand, the customers can quickly order their choice of items at their place at the time when they need, to refill their tummies and cravings.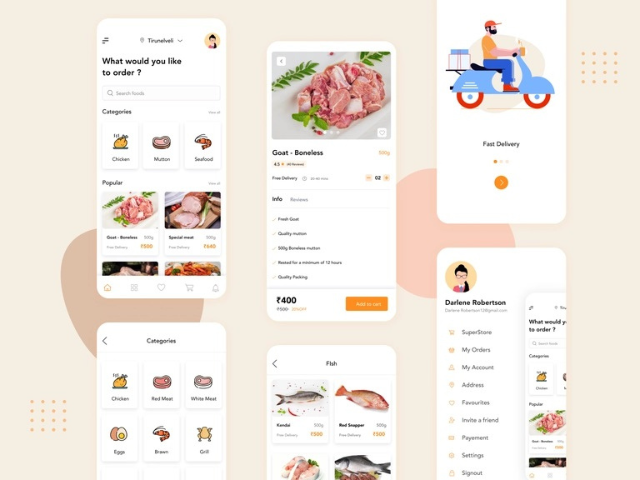 Food delivery apps: you have known the tasty and nesty tagline, get your food in the next 30 minutes or we will pay back to you. Yes, it's Zomato, the hunger healer brand, known for the quick refills overnight and urgent.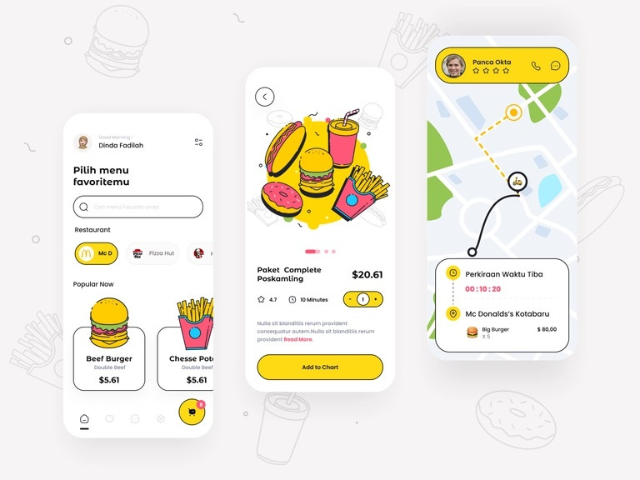 (a) GoPuff is another goods and food delivery app for speedy and fast deliveries.
Medicine delivery apps: at the time when we are sick and alone, we do not have anyone who takes care of us. This is when faster pill delivery apps guide us, with instant expert assistance and quick delivery of medicines at our place. Magicpin is one such medicine delivery app that claims to deliver medicine within 30-40 minutes.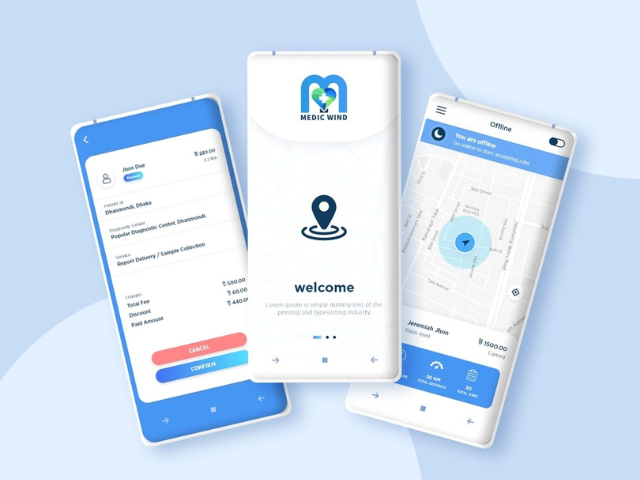 Roadside assistance app: when you are stuck in the middle of some strange road and have no idea how to reach the destination, at such times the roadside assistance app not only takes care of your vehicle and puts your worries somewhere less.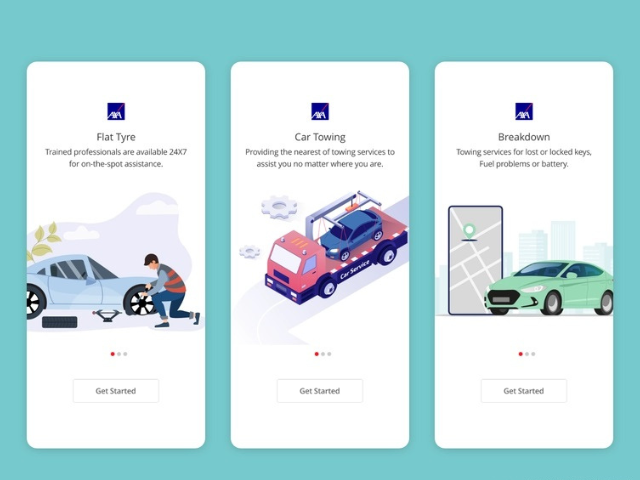 (a) For example, Verizon: is known for the quick support and maintenance of vehicles within a few minutes from your request.
(b) Autoicare: this Indian brand delivers assistance for the car, within the timeframes and guides the users in the meantime.
Conclusion
It all started when the e-commerce industry widened its scope and tried to foster its market in its most popular categories like food, groceries, fresh fruit, and frozen food to less known categories like roadside assistance, medicinal facility, and many others. The brands understood that this is the real-time way to integrate with the available commerce aggregators rapidly coming into the market and serve the industry.
So it would be a wise decision for you to enter into this quick fast delivery in the e-commerce industry. You can hire our expert developers who can assist you in the meantime and fill your entire desires.