Today Internet of Things (IoT) is a name that is renowned all across the world and needs no introduction. More and more people are realizing its significance and its ability to enhance our day-to-day lives. So much so, that these days most of the corporates firms are keen on cashing its prominence and capability of doing the impossible. However, despite the accolades coming its way, there is a quarter of audience in the mobile app development arena who still refrain from incorporating it into their procedure of app development. Call it lack of knowledge or the fear of adapting to the new, but this is present out there. So, this blog will be enlightening you regarding the role played by IoT in the app development process and how the integration of IoT in the app development will help in making a mark.
IoT and Mobile apps go hand-in-hand
Yes, this statement is as true as it can be! In fact, there are several app developers who are in affirmation regarding the positive transformation that IoT as technology brings to the mobile app development. In fact, it is for the eyes to see, as a number of mobile apps that are developed nowadays are way more streamlined and functional when compared to the apps created earlier. Owing to the integration of IoT, these apps enable the users to connect seamlessly to the world simply via smartphones and tablets.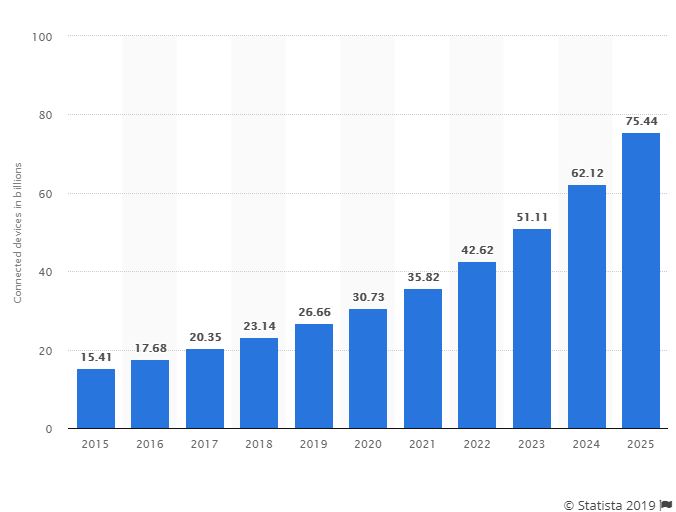 In fact, there is a lot that IoT is contributing to the app development process and here we have discussed in depth the impact that IoT has on the process of mobile app development. But before we get into the details, first, let's understand IoT.
What is the Internet of Things (IoT)
To make it simple to understand, IoT (Internet of Things) is a concept where a device is connected with the other devices, like smart TVs, smartphones, washing machines, coffeemakers, and the list can be endless. All of this can be done just with a switch to each other & the internet. In fact, IoT has tremendously changed the concept of mobile applications and today the apps are developed in a manner that they can do a lot and offer a lot more than they did earlier. This is the reason why it has great benefits to make the switch from traditional software development and shift to the IoT-integrated mobile app development.
How IoT makes a difference to the Mobile App Development
With IoT flourishing with each passing day, the concept of smart homes and smart cities is also becoming more and more prominent. In the scenario of IoT, mobile devices serve as the main interface that helps in interacting with the IoT-enabled smart devices. Like, the smartphones we use nowadays are already powered with apps and sensors that offer great information about the users. Apart from this, smartphones can trace several other things as well, such as the orientation of the device, the condition of light, electricity, and a lot of other things.

As these mobile devices have a variety of features in the form of NFC, WiFi, and Bluetooth, so these help the mobile devices in the community to the other devices and sensors.  Like, today a smartphone is able to interact with an IoT enabled fitness equipment and even a smartwatch, thus in a way adding to the user experience. Same way, IoT is also helpful in operating office systems remotely and assists in monitoring your office from just anywhere. Hence, it is clear that IoT has formed a huge market demand for the development of IoT-integrated app. Owing to this very connectivity that today the top-notch developers can work easily with one another.
Below, we have discussed ways in which IoT has impact mobile app development:
Futuristic Approach: IoT apps are a move towards the future. In the coming times, the mobile apps would require support for connected devices, such as IoT, and for the apps that don't support IoT, they might face the risk of being thrown out of the market. This way IoT welcomes the much-needed modification, and this is the reason that the app developers all across the world are spending more and more time to make their mobile apps easily adaptable to the smart connected devices.
Demands Specialisation: Being a unique concept, IoT certainly requires specialization for proper implementation. In order to stay competitive, the developers need to learn the special skills required to create IoT-specific apps, and to make the most of the opportunities coming their way, they must become a specialist in IoT technology.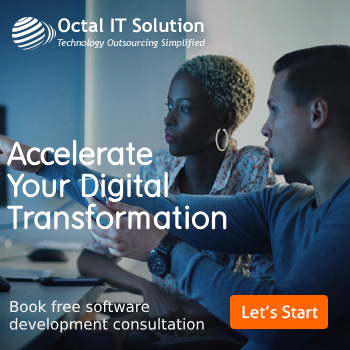 App security must be given required importance: The thing with IoT enabled devices that they require user's data and there is the possibility of the sensitive information being misused or captured by the cybercriminals as smart devices pass on the data. Thus, app developers need to be more alert and think of the required solutions to make the IoT application safer and secure for users.
Change of focus: Earlier the mobile app developers were required to be wholly focused to create a user-friendly interface, however with the arrival of IoT, today they are enabled to shift their focus to establish an effective integration between sensors or smart devices and application.
It has made lives a lot easier: With IoT, today things are a lot easier to accomplish, both for the users as well as app developers. With interactivity of devices with mobile apps, it allows managing a plethora of tasks at your fingertips. This results in lesser efforts on the part of the app developer to create an app, as well as it allows us to come up with more innovative and user-friendly app solutions.
Efficiency: IoT mobile apps can significantly increase the involvement of customers by offering impressive user experience as well as it helps the employees to work in a much more efficient manner. The network of IoT is designed in a manner that it simplifies and automates business processes, and this would certainly boost efficiency and productivity. With the integration of IoT technology, the mobile application development process becomes more user-friendly and offers convenience to the users so they can work way more efficiently.
Related Post: Fundamental principles of successful strategies for IoT projects
It is cost-effective: Yes, this is one crucial feature of IoT in the arena of mobile app development, as this technology can be given a huge boost to the brand and help in reducing the expenses that occur in the app development process. With the help of IoT, mobile app developers can incorporate several components in a cost-effective manner as well as can make the app more interactive while also offering a lot of scope for the innovation. This way, the Internet of Things can help in saving a lot of money.
Offers valuable insights: Basically, IoT is this network of connected servers, devices, and other equipment. What these devices do is they collect & access the crucial data to seamlessly function and remain in sync with various equipment and gadgets. While doing so, the IoT system may offer a lot of valuable insights and then this information can be utilized by you to make real-time decisions and to make the complex business processes a lot simple.
Interactive: This is quite obvious that the incorporation of IoT makes the mobile apps way interactive. Also, it offers more room to customize the app and make them innovative. Using IoT in your app development process, you can even entail new users and beat your competitors at that. It will also be easier to add on new features and make the most use of them with IoT.
Stay ahead of the race: Just as we mentioned earlier, not many have yet incorporated IoT in their solutions, thus by jumping into the arena of time, you have an upper hand. After all, it always does wonders for businesses to offer to your users what is not being offered by the others, and in this cutting-edge competitive world, it surely has its own benefits. By having the assistance of IoT developers, you can make the work process a lot simpler, easier and one added feature to highlight in the portfolio.
What are the benefits of IoT-focused mobile applications
Well, there are endless benefits of IoT-focused applications as well as they are able to serve many business objectives.
Below we have discussed the benefits that are offered by the IoT-enabled apps
Enhanced Flexibility: With mobile apps, one gets flexible accessibility. Like for limited purposes, one can utilize the offline feature for times when internet connectivity is poor. Also, one can easily access the mobile app via smartphone at any time of the day and from any part of the world to monitor & control connected devices.
Promotes Brand: With IoT apps, business promotions become more effective as it enables you to convince your target audience to purchase your products & services. An IoT-enabled mobile app allows customers to easily use particular products or devices. This way, it can assist in brand promotion and to attract more people.
integrates Social Media: Integrated with social networking, the IoT apps allow us to stay in touch with the people and employees at once. This way, regardless of the location & time, one can stay in touch with the business stakeholders and customers.
Real-time Notifications: Besides controlling the IoT devices, these mobile apps also come with other features like device-based functionalities, and real-time notification facility (for sending real-time updates to users on the IoT network. Like, you will be notified about switching off electronic appliances post your office hours.
Offers Convenience: The reason why mobile apps remain more convenient for us to use is that when compared to laptops, we tend to use smartphones more often. For tracking and managing IoT networks, mobile apps are a lot more useful as compared to the websites.
Location Independence: With the help of smart devices, IoT-integrated devices can be easily controlled from anywhere. So, even when you are at a faraway location, say at your workplace, but you will still be able to control the IoT network with the help of IoT mobile applications. This way, one gets rid of the dependence of the location. Owing to the many benefits, we can certainly say that the IoT concept is all geared up to be incorporated by more and more developers to mobile technology, and it is time to bid adieu to the conventional mobile app development processes. The time has come when IoT-enabled mobile apps would be widely accepted by the business enterprises, where they would assist in many away like to control the integrated sensors of the workplace or the plant via smartphone, all you need is an IoT mobile app solution.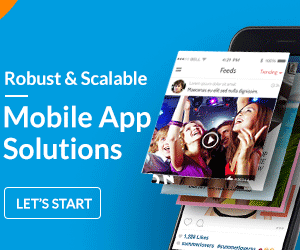 Are you ready to make the big move?
Both mobile applications and the Internet of Things (IoT) enjoy immense prominence right now, and in a way, there are on the same track, and in case you are unaware of the potential of IoT on the mobile app development, then it is time for you to pace up. Just as the smart devices are flourishing in the market, the same way the concept of IoT is also evolving, where it is using the mobile devices to function as the main interface so to interact with the IoT-enabled devices. Thus, the fact cannot be denied that IoT certainly adds great value to our lives today.
There are a number of open-source platforms that offer useful tools for the creation of IoT-enabled apps and this immensely contributes to the progression of IoT environment. Also, mobile app developers all across the world are embracing the trend of IoT in app development. Research says an increase of 24 percent has been registered in the number of mobile app developers who are working on the IoT applications. With the huge development in the arena of IoT, mobile apps are moving towards a more connected world and it is time that the app developers realize this transformation and work to create IoT applications where information can be easily transmitted by the objects via sensors and is received by mobile apps in the real-time.