Well, it can be a little overwhelming to get a medical practice management solution, noting that you need to choose from many medical practice management systems. So, how do you decide which one will meet your medical practice requirements best? What is the difference between all-in-one platforms vs. Stand-alone programs? What is the difference between local-server vs. cloud-based solutions? Which type will best suit your specific healthcare business requirement & budget? What is the medical practice management software development cost, and how long will it take for Medical Practice Management System Development?
Today, in this write-up, we will cover all these concerns regarding medical practice management software development, review the top options, weigh the pros and cons, and outline the key considerations to help you find the best Medical Practice Management solution.
To start with, let's first understand Medical Practice Management System as a concept.
What Is Medical Practice Management Software?
Well Medical Practice Management (MPM) software is designed to streamline the day-to-day tasks of operating a medical facility. With the help of this software, physicians & medical practitioners can easily access a number of records, including official reports, appointment schedules, patient billing information, and insurance statements and claims. Medical Practice Management Software offers benefits to a number of medical professionals, like emergency room physicians, independent practitioners, hospital workers, and specialty medical providers. An MPM software not only manages finances, which is central to any business, but it also refers to adherence to regulatory compliance, cash flow management, allocation of resources, and administration of staff.
How Is It Different from Medical Billing Software?
The difference between medical practice management software and medical billing is that medical billing & claim management software are usually stand-alone independent programs. However, in the case of a medical practice management system, they contain a number of connected applications/modules that work together to meet the end-to-end needs of a practice.

What Is the Role of Medical Practice Management Software in a Medical Facility?
Basically, the Medical Practice Management system is responsible for ensuring that every aspect of the medical practice runs smoothly, staying in compliance with laws governing the specialty, that the staff is well-trained and attended to, and that A/R is kept low & positive cash is maintained.
Types of Medical Practice Management Systems
Well, the advantage of technology has offered medical practice two good choices for the Medical Practice Management Software.
App-for That Platforms: Modern medical practice management software development companies offer the opportunity to medical facilities to connect the best, specialty-specific software applications together in an ecosystem of technology. This way, medical facilities can combine pieces of technology best suit the specialized workflows & provider preferences. It can choose a medical billing option that works well for billing requirements or an EHR option that best suits their clinical needs.
All-in-One Software: Earlier, the big enterprise computer systems were required for a medical practice to get all the features & capabilities to run their full practice. However, today, cloud-based and lower-priced technology gives greater access to all-in-one solutions for medical billing, scheduling, Electronic Health Records (EHRs), and collection management.
These are the two dominant types of medical practice management solutions that you can choose from. Our practice management software development team helps you build strong solutions in no time. We have been delivering solutions that are interesting and engaging and can help you beat your competition in a go.
Read Also: Healthcare – Medical Application Development – Cost, Features, Types & Benefits
What Are the Major Functionalities of Medical Practice Management Software?
The functionalities of your medical practice management solution need to be maintained in a way that helps you stand a few steps ahead of the competition and bring together interesting solutions. Ultimately, every MPM medical practice management system aims to reduce the time spent by doctors on paperwork so s/he can devote more time to patients. This way, medical practice management solutions consist of these functionalities that assist in the same. The major functionalities that our medical practice management system takes care of are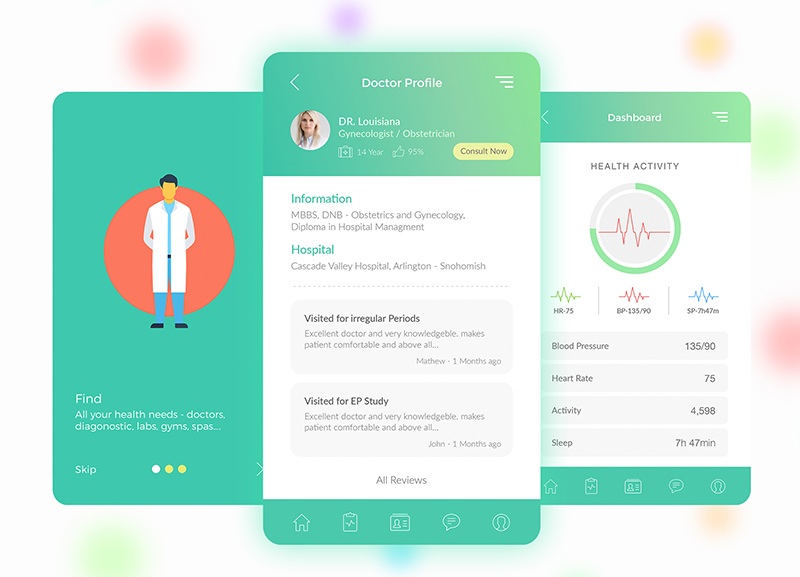 Patient Registration: Typically, new patients are required to fill out a form with demographic information about themselves, like name, contact information, address, and insurance information. So, MPM software enables office administrators to enter & store the info in the system. Often the patient information is also transferred to the patient's insurance firm for verification or to an Electronic Medical Record (EMR) system.
Appointment Scheduling: A number of medical practices use software to better organize their appointment schedules instead of depending on a paper calendar or Excel spreadsheet. A PMS software logs new patient appointments and can also track doctors. Schedules, monitor appointment history, and send automated appointment reminders & follow-up notices to patients.
Patient Billing: Medical PMS solutions also prove helpful in preparing patient billing statements, sending electronic bills, and collecting & processing payments. And then many Medical Practice Management solutions even integrate both employee payroll and customer billing into the system.
Reporting & Document Management: Because medical facilities usually have a large amount of paper documentation, MPM solutions have this functionality to help them organize and manage all the paperwork.? Like, it enables doctors to scan bill payments, patient prescriptions, and other documents in the system. Many systems even allow administrators to pull detailed reports in order to track office-wide activities.
Inventory Management: Stocking & distributing medical inventory is very time-consuming. However, PMS software is capable of streamlining the process. It tracks inventory orders, assesses inventory & supply levels, and manages inventory storage in all streams with medical practice management. It can also generate inventory reports, eliminate manual data entry, and track items dispensed to patients.
Claims Management: Prior to submitting insurance claims for services rendered, medical practitioners can use MPM software to scrub and edit the data, thus ensuring it meets national insurance claim standards. They can use the software to submit claims electronically, check claims status in real-time, track overdue claims, and verify benefits information. With medical practice management solutions in compliance with HIPAA, it is helpful to speed up insurance claim reimbursement as they are pre-approved by insurance providers.
Any app forms its ground with the features that are available in the app. We ensure that the medical practice management solutions delivered to you are feature-laden and help your audience avail the solutions to any issues they may face. We have worked head over heels to make sure that your product brings you a strong and loyal customer base.
Read More: How to Develop a Telemedicine app on the concept of Doctor on Demand?
Features for Medical Practice Management System Development
When you talk about the medical practice management system development, it becomes quite significant to affirm that the features that you have added to the application interest your audience and the service providers.
Here is the list of essential features for any medical practice management system development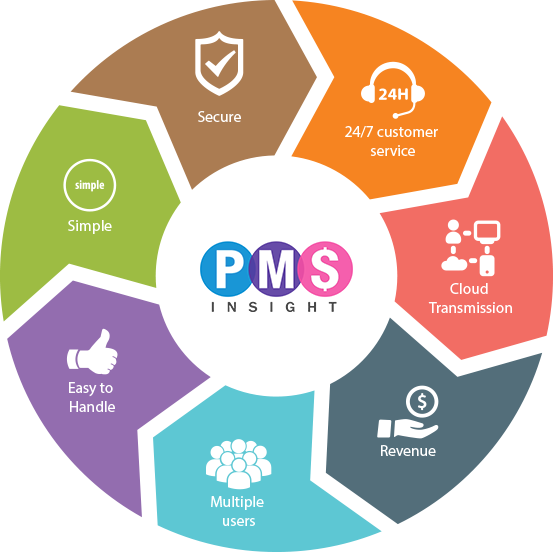 Medical Billing Office:
Overall proficiency to manage revenue cycle
Pre-collections, patient statements, & collections
Systematized way to manage aging claims, A/R, and patient balances
Systematized way to manage rejections, denials, payment & adjustments, and write-downs
Insurance claim filing, print or electronic, primary, secondary, & tertiary
Easy billable code selection with automatic claim scrubbing & case management
Quick charge entry/capture with easy access to clinical notes
Savvy revenue cycle management tools
Cloud-Based EMR Software:
All required clinical reporting such as CDC, Mu, PQRS, Rural Health, etc.
Easy document management & retrieval with integrated fax
Easy way to order scripts, labs, & diagnostics
An uncomplicated way to diagnose & chart patient encounters in a way that doesn't require a lot of moving around, clicks, or proliferation of windows.
Patient face-sheet with easy access to family history, medical history, visit history, allergies, immunizations, prior clinical notes, labs, prescriptions, & diagnostics
Front Office:
Ability to assign tasks
Ability to accept patient pay, print receipts, labels, & superbills
Patient balances & insurance balances are displayed in the calendar and patient ledger
Enter patient demographics. Ability to check benefits manually & batch
Appointment scheduling with flexible time slots & appointment reminders
Customer Satisfaction Modules:
CRM to set up automated emails, create newsletters, and organize community events important for today's practices
Online Review Management is important for today's doctors.
HIPAA Compliance Application:
The logical way to manage HIPAA, HITECH, OMNIBUS, and PCI compliance
Financial Management:
Every essential report required by each department to operate efficiently is available.
Fraud prevention
Key performance indicators (KPI) displayed in real-time
The at-a-glance dashboard of the practice's financial health
The system adheres to generally accepted accounting principles (GAAP)
With these amazing features on the list, we ensure that the deployed medical practice management solution help you earn great results.
Also Read: Doctor on Demand Mobile App Development Cost and Key Features
Along with these basic features, we make sure to add some additional features during medical practice management software development. That gives your product a competitive edge. We are here if you are looking forward to solutions that can help you achieve better results.
Additional Features of Medical Practice Management System Development
As we talk about the medical practice management system development, you need to take care of a few advanced medical PMS features. Our medical software development team researches well on the solutions and affirms that they would include the loopholes in other solutions.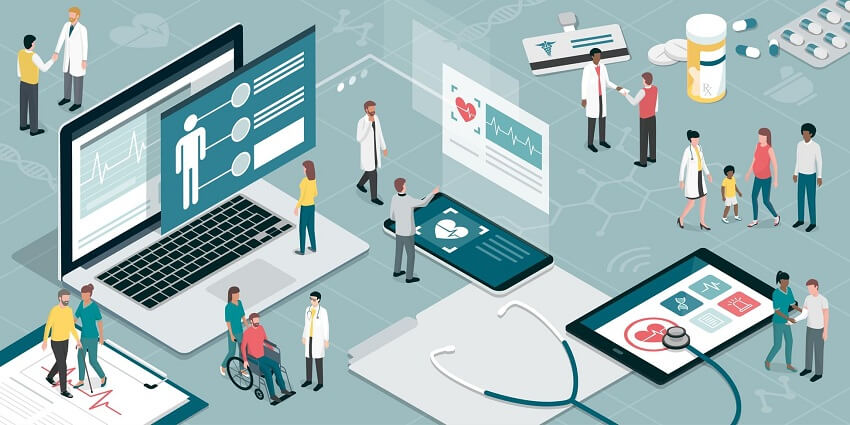 In the present times of modern technology, it is vital to ensure that your Medical PMS system offers these features mirroring modern and fast-paced medical practices:
The Online Patient Portal allows new patients to request an appointment and enter patient & insurance information, chief complaint, family history, medical history, and Rx histories. All of this is done online by the patients before the appointment at their own convenience.
Look for a system that offers great support. It should consistently achieve higher than 90% customer satisfaction.
Comprehensive Reporting is highly useful for the front office, clinical, billing and revenue cycle, financial reporting, and employee productivity reporting.
Patient Marketing CRM & Online Review Management dashboards
Electronic Claims Management & cutting-edge Revenue Cycle Management capabilities
Inter-Office Communications & Task Assignment
Document Management: This feature ensures that the right document goes into the right patient chart.
The system offers simple & intuitive clinical charting. With EHRs (electronic health records), practitioners can complete an entire patient encounter on a single screen without opening extra windows or requiring hundreds of clicks.
Among its many awesome features, one is superbill creation & reconciliation. Also, there is Case Management, Electronic claim transmittal, and management.
The MPM system enables automated Eligibility Verification & patient Appointment Reminders.
The system has a flexible and robust patient appointment scheduling feature that enables multiple bookings per timeslot, flexible timeslots as well as it facilitates complex scheduling scenarios for multi-provider, multi-location, multi-specialty, and first-available resource scheduling.
Along with these features, we are just a click away if you are looking forward to more solutions. We ensure that the medical practice management solutions developed for you are engaging and can help you mark a strong presence in the market. We have been working in the direction of earning better solutions that would help us through.
Read Also: On-Demand Medical Marijuana/Cannabis Delivery App Development: Cost and Key Features
What Are the Benefits of PMS Software?
When talking about the advantages of PMS Software, we make sure that the solutions are easy to use and can hold your audience. We have listed here some of the advantages of PMS Software that would make it easier for you to mark your presence in the market.
It smooths the functioning of administrative staffing by automating routine processes, like patient-flow management. It helps healthcare practices in minimizing their administrative expenses while also maintaining efficiency and excellence in patient care.
Owing to their limited resources, solo healthcare practices greatly benefit from the Medical PMS system, which streamlines billing functions, patient appointment scheduling, claims to process, and record-keeping functions.
The physicians get to access patient information instantly and are enabled to update charts, note medications, and other important data in the system. This way, it ensures accurate billing and bookkeeping, thus enabling healthcare practice to run smoothly.
Hospitals and larger clinics can greatly benefit from MPM system, as it delivers timely, accurate, and better-quality patient care. A comprehensive management program makes immediate record transfers possible while enhancing patient workflow and eliminating treatment errors due to incomplete or inaccurate paper records.
Save actual space with digital storage capacity for a neater and more welcoming facility. At the same time, digital information is a lot more secure than paper files.
Medical Practice Management streamlines & standardizes a number of administrative tasks. Thus, it frees medical staff to devote more time to patient care. This way, the staff members will find their jobs more fulfilling, and patients will enjoy higher medical care.
The accuracy and efficiency of the system will ultimately benefit the bottom line of the medical facility. It is given that the patients who are highly satisfied with the quality of care from a medical team are going to stay with the practice and also tell their friends about it. And more patients obviously mean more revenue.
Best Medical Practice Management Software Available in Market
Cerner – Medical Practice Management System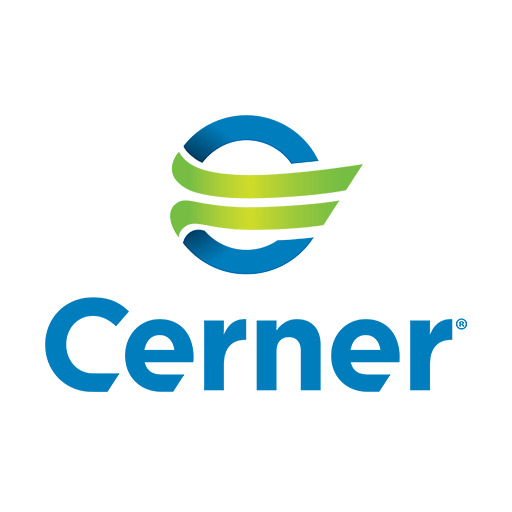 Cerner is a leading healthcare technology company that provides a wide range of solutions, including electronic health records (EHR), practice management, and population health management. Their software is known for its comprehensive approach to healthcare management, focusing on interoperability, data analytics, and improving clinical workflows.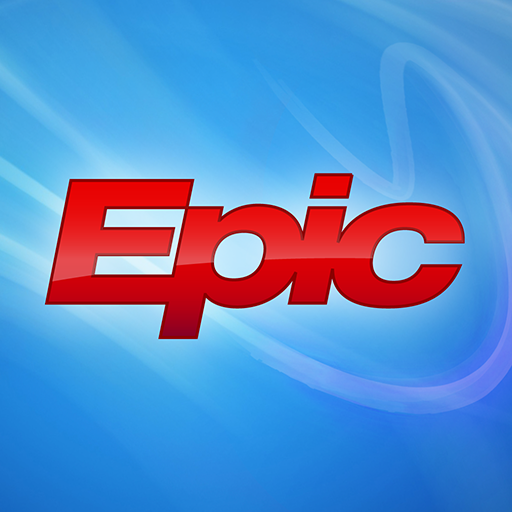 Epic Systems is a renowned EHR and medical practice management software provider. Their software is known for its user-friendly interface and robust functionality, making it a popular choice for healthcare organizations. Epic's systems are often praised for their integration capabilities and ability to facilitate coordinated care across different healthcare settings.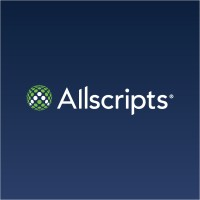 Allscripts offers a suite of healthcare solutions, including EHR and practice management software. Their software is designed to enhance clinical, financial, and operational aspects of medical practices. Allscripts focuses on customizability, making it suitable for various healthcare specialties and practice sizes, with a strong emphasis on interoperability and data exchange.
Who Makes Medical Practice Management Platforms?
There are a number of Healthcare IT service providers that offer services in this arena. The Medical Practice Management Software Development Companies have access to the right tools and technologies which are essential to creating a highly specialized Medical Practice Management Platform.
Read Also: Pharmacy Workflow and Compounding Software for Acute Medical Assistance
Why is it important to choose the right development partner for MPM software?
As you begin your search for the right Medical Practice Management Software Development Company, ensure that the firm offers these integral features as Speedy execution, Simple and appealing design, friendly support, easy-to-use, feature-rich, efficient processing on all devices (tablets, mobile & desktops), suitable for both web and mobile apps, mobile-ready strategy (suits both Android & iOS apps), Integrated with EHR system of the healthcare practice, HIPAA, HL7 compliant, Integrated with EPA (Electronic Prior Authorization), and Certified with EPCS (Electronic Prescription for Controlled Substance).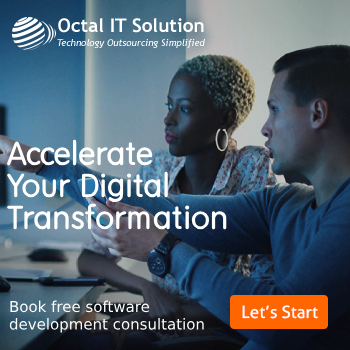 What is the cost to develop a Medical Practice Management Software?
Do numerous factors go into consideration for determining the cost to develop robust PPM software, after all, it's a huge app, which requires a lot of integration. However, the factors that mainly affect the development costs are:
Basic Features
Advance?& Custom Features
Third-Party API Integrations
Certifications & Compliances
Development Platforms (Android/iOS)
Development Partner Location
Size of the development team
When discussing the cost of cloud-based medical practice management software, we make sure that the solutions deployed to you are interesting and engaging. Over the years, we have marketed the solutions that can help you earn better solutions in a go.
Wrapping It Up!
If you are looking forward to earning a reputation in the market with the best medical practice management software, you need to hire a team that understands the complexities involved. We have been delivering solutions that are easy to understand and can help you build a strong presence in the market. Our experts can help you earn great results in no time.
We would be available to connect with you all the while and affirm that the solutions that are dropped to you are engaging and can help you build a strong digital presence in no time.
Frequently Asked Questions