Ever found yourself glued to your iPhone, swiping and tapping your way through games, and thought, how about iOS game development, 'I could create something like this'? How to make an iOS game? Well, guess what?
You can hire an iPhone app developer to make an iPhone game for you.
The mobile gaming industry is booming, as well as iOS game development.
In 2021, the gaming business made about $198 billion, half of which came from mobile games. In 2022, there were a whopping 3 billion mobile gamers worldwide. The numbers are expected to increase, possibly reaching $339.95 billion in revenues by 2027.
So, if you, too, want to earn a good amount of revenue in this growing world of mobile games, it's time to learn how to create iPhone game for your own.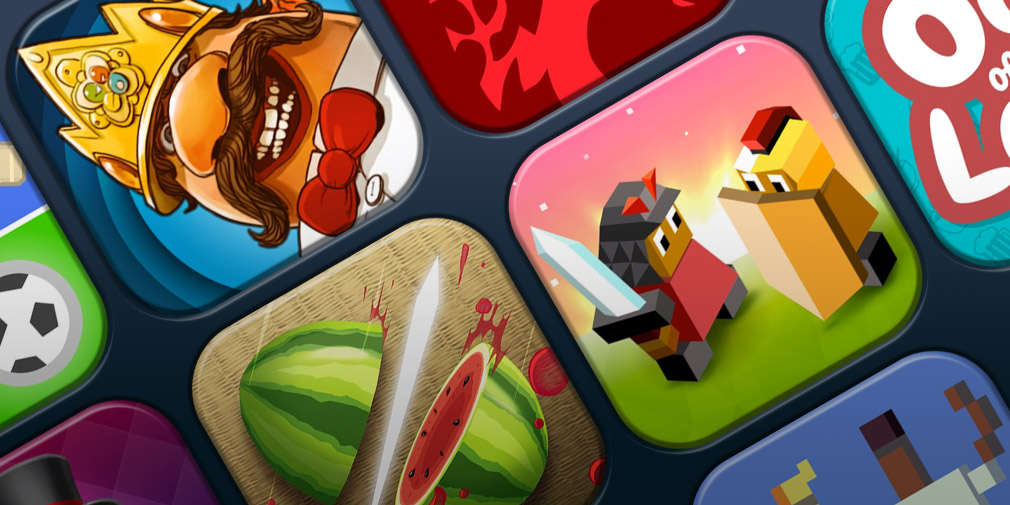 In this blog, we will find out how you can be part of this exciting and profitable gaming industry.
So how to make an ios game? Let's get started!
What Are iOS Games?
Before we learn about iOS game development, let's learn what iOS games are. iOS games are specifically designed to run on the iOS operating system and are used on iPhones, iPads, and iPod Touch devices. Further, they cater to various gaming preferences in different genres and styles.
These games can be downloaded and purchased through the official iOS application marketplace, i.e., Apple App Store.
The process of developing video games and interactive experiences specifically for Apple's iOS platform is termed iOS game development. The need for iPhone app development companies is growing at an amazing pace with so many fun games being introduced in the market every year.
Before we get into the nitty-gritty of the iPhone game development process, let's first have a look at some of the top iOS gaming applications.
Best iPhone Games Ruling the Market
Let's visit the best iPhone games 2024 that can make you develop one
Clash of Clans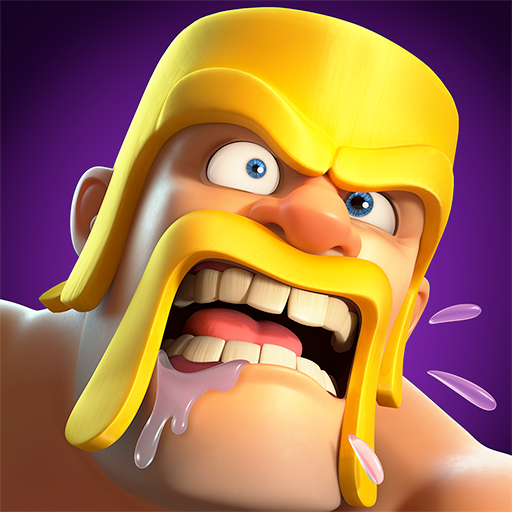 Clash of Clans is a strategy game where players build and reform their own villages, train armies, and raid other players' bases. The game is quite popular among youngsters and with each level, it adds thrill and fun.
Release Year: 2012
Number of Active Users (Monthly): 76 million
App Link: Clash of Clans
Pokémon GO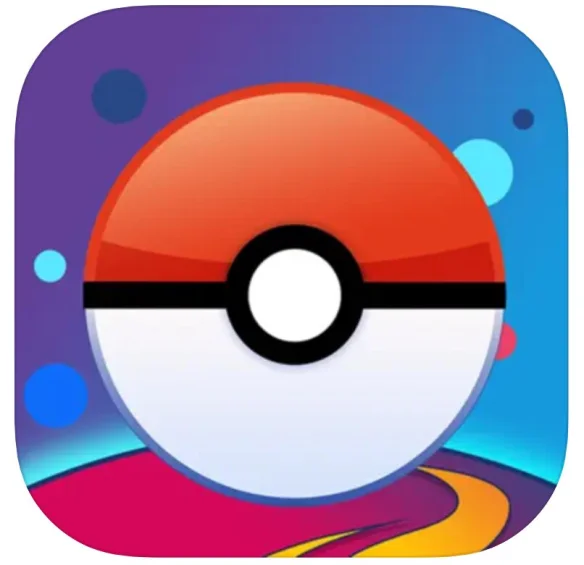 It is an Augmented Reality game released in July 2016 and became a global phenomenon. The game combines the virtual world of Pokémon with the real world and encourages players to explore their surroundings while capturing, battling, and interacting with Pokémon.
Release Year: 2016
Number of Downloads: 1 Billion+
App Link: Pokemon Go
Subway Surfers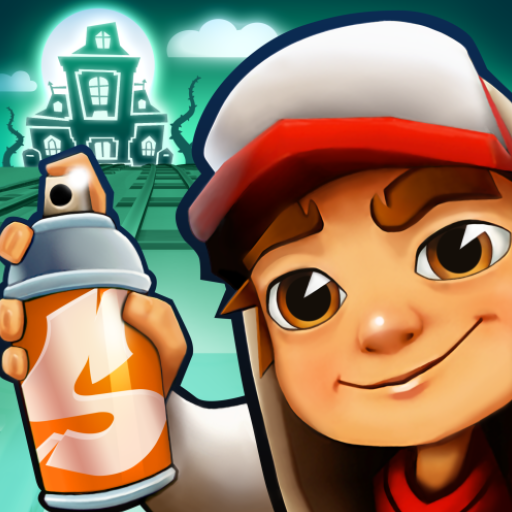 It is a popular runner mobile game developed by Kiloo and SYBO Games. The game quickly gained widespread popularity and has become one of the most downloaded and played mobile games ever. The players love to take the runner to various locations and collect coins and power-ups as it continues to run.
Release Year: 2012
Number of Downloads: 400 Million+
App Link: Subway Surfers
Call of Duty Mobile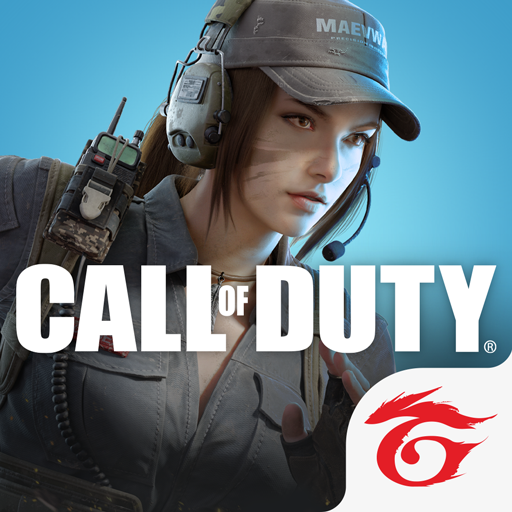 This game is the mobile version of the popular franchise Call of Duty. It offers various game modes, including Battle Royale, and features iconic maps and weapons from the series.
Release Year: 2019
Number of Downloads: 100 Million+
App Link: Call of Duty
Brawl Stars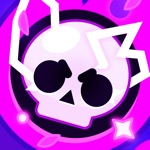 Brawl Stars is a mobile multiplayer online battle game developed and published by Supercell. Players compete in various game modes in this game, each offering a unique objective and gameplay style.
Release Year: 2017
Number of Downloads: 265 Million+
App Link: Brawl Stars
Minecraft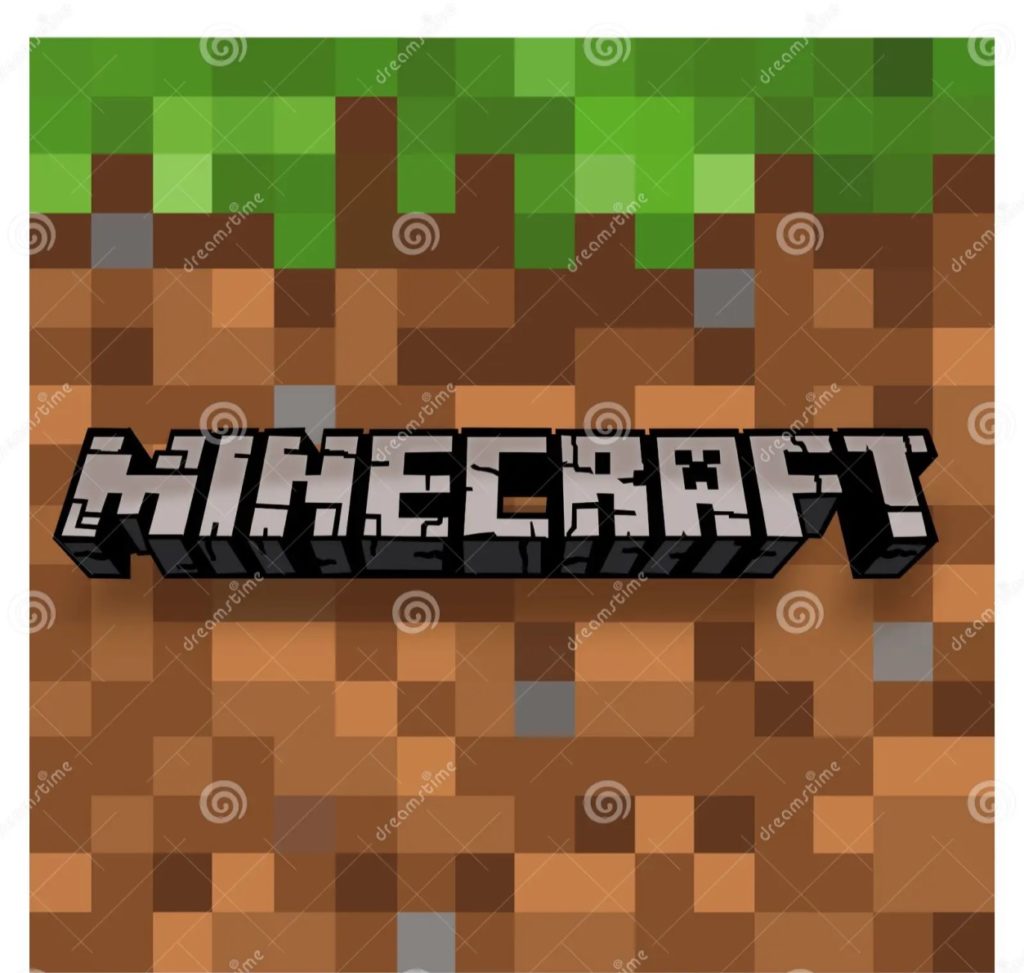 It is the mobile version of the popular sandbox-building game where players can create their own worlds, mine resources, and build structures.
Release Year: 2011
Number of Downloads: 240 Million+
App Link: Minecraft
Mario Kart Tour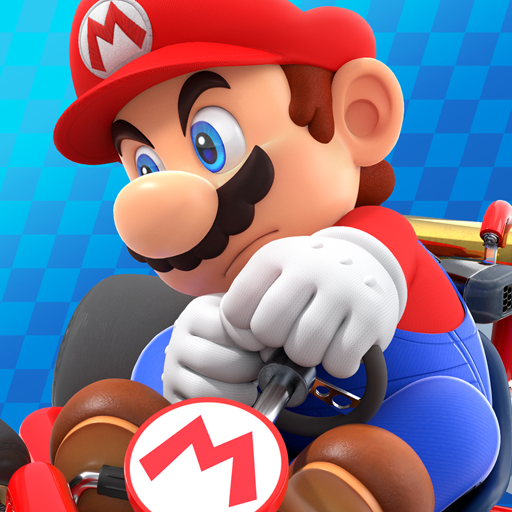 It is a popular mobile racing game where gamers can control their chosen Mario series character in a kart and race against others on a variety of tracks inspired by classic Mario Kart courses.
Release Year: 2019
Number of Downloads: 200 Million+
App Link: Mario Kart Tour
These are just some of the top iOS mobile game apps that are quite popular in the market. We ensure the solutions developed for you are interesting and help you build a strong presence in the market.
These were all entertainment game apps; there are many other categories of games that you can choose to develop.
Recommended Read: Popular 10 Free Mobile Apps With Engaging Gamification
iPhone Game Development – Types of iOS Games
We need to learn the types of iOS mobile games before we jump into iOS game development guide. The Apple app store has a huge variety of iOS games, from simple 2D puzzles to complex 3D action-adventure titles. The choice of game type will depend on your interests, skills, resources, and target audience. Below is a list of some common types of iOS games that you can create!
| | |
| --- | --- |
| Game Type | Example |
| Puzzle Games | Candy Crush, Angry Birds |
| Arcade Games | Temple Run, Space Invaders |
| Strategy Games | Kingdom Rush, Clash of Clans |
| Racing Games | Real Racing, Mario Kart Tour |
| Platformers | Super Mario Run |
| Educational Games | Duolingo |
| Adventure Games | Broken Sword |
| Multiplayer and Social Games | Among Us |
People often look for gaming apps when they are exhausted or bored. From creating a simple puzzle game to something as complicated as an action-adventure game, you can enter the market with your unique iPhone gaming app.
Recommended Read: Websites to Cure Boredom
Process of Building an iPhone Mobile Game
Now that you have an idea of what you want to create, partner with a reliable iOS app development team and share your idea with them. They would help you choose the right tech stack, character designing, colors, and other details to make your app one of a kind.
The simple mobile app development process involves the following steps:
iOS Game Concept & Idea Generation
The process of building an iPhone mobile game starts with brainstorming and generating unique game concepts. Share your idea with the dedicated mobile app developers, and they will help you pick the right tech-stack and other details.
iPhone Game Market Research & Analysis
Research your target audience and competitors. Understand what similar games are successful and analyze their strengths and weaknesses.
Then, define your game's value proposition and what differentiates it from existing games.
iOS Mobile App Designing & Prototyping
Once you have completed all the research, it's time to collaborate with a mobile app development company. So they can move the development process further. To test the core gameplay mechanics and gather feedback. Building a prototype or Minimum Viable Product (MVP) before diving into full-scale development is very important.
Recommended Read: How much will it cost to develop a Minimum Viable Product
iOS Game Development
After the prototype approval, the app development will get started. A detailed game design document should be created outlining the game's concept, objectives, rules, characters, levels, and gameplay mechanics.
iOS Game Testing & Debugging
Quality assurance is paramount whether it is a website or mobile app. The game must be rigorously tested across iOS devices to identify and eliminate bugs, crashes, and performance issues.
iPhone Game App Store Submission
Next, the entire submission process should be planned, ensuring all necessary assets and documentation are prepared in order to upload the application to the App Store, a developer account needs to be created on the Apple Developer website.
iOS Game Launch & Maintenance
App development is not only limited to launch, but it also requires proper maintenance. So, it is important to gather player feedback and release updates with new content, features, bug fixes, and improvements to keep players engaged.
Recommended Read: Mobile App Development Process – A Step By Step Guide
Advantages of iOS Game Development
Surely as you decide to enter the market with an iOS game app, you have studied the revenue benefits and its scope. Some other advantages of hiring an iOS game development company are:
Apple's App Store is the world's most well-established and trusted app distribution platform.
iOS games possess higher monetization potential. You can generate revenue through different sources, including in-app purchases, ads, premium game sales, and subscription models.
Apple provides robust and user-friendly iOS game development tools, including Xcode. This can be integrated with powerful IDE features for code editing, debugging, and performance profiling.
Leading Game Engines Support
Popular game development engines like Unity and Unreal Engine strongly support iOS, which has numerous advantages.
Apple regularly introduces updates to the iOS operating system. Developers can leverage these to improve their games and stay competitive in the market.
iOS is known for its robust security features, and users trust the platform to protect their personal data and payment information. This trust can lead to higher user engagement and in-app purchases.
Active Community and Resources
The iOS development community is large and active. iPhone game developers can find many tutorials, forums, and online resources to help them overcome challenges and stay updated on best practices.
iPhones are used worldwide, so iOS games can be easily localized to target international markets. This global will allow you to expand your audience and revenue potential.
Apple provides tools for optimizing app store presence and discoverability through app store optimization (ASO).
Also read: How much does developing an Aviator Mobile Game cost?
Top Game Engines to Build An iPhone Game
There are several powerful game engines to choose from when building iPhone games. These include all the necessary tools, libraries, and frameworks to create engaging and visually appealing games.
Unreal Engine
Unreal Engine is a visually stunning high-end game engine platform.
One of its significant advantages is that it is user-friendly and does not require programming skills.
It has a marketplace where coders can get paid and free store assets for the platform.
Cocos2d
Cocos2D runs using C++, JavaScript, or Lua as the scripting language and is mainly intended for experienced developers.
It has two variants, i.e., Cocos2d-x is a
C++ variant, while Cocos2d-Swift is designed for Swift developers.
Unity
Unity is one of the most in-demand game engines, known for its versatility and ability to export to multiple platforms, including iOS.
It offers excellent graphics and rendering capabilities, including high-definition graphics, real-time lighting, and shading support.
It has a wide range of pre-made assets, scripts, plugins, and tools created by both Unity Technologies and third-party developers.
SpriteKit
Apple's SpriteKit is a framework designed for 2D game development on iOS.
Integrated with Xcode, it is built around a scene-based architecture. This makes it easy for the developers to manage different game parts, such as menus, levels, and gameplay screens.
To optimize performance, SpriteKit supports texture atlases that combine multiple textures into a single image.
GameMaker Studio
GameMaker Studio is a versatile 2D game engine that caters to developers with different experience levels.
It uses its own scripting language called GameMaker Language (GML), similar to C-based languages.
It has an active community of developers who share tutorials, resources, and support on forums and websites.
CryEngine
It is a powerful and visually impressive game engine for creating high-end 3D games.
Developed by Crytek, It's a popular choice for open-world games due to its ability to render expansive landscapes, intricate interiors, and detailed textures.
What Will Be the Cost of Building an iPhone Game?
The cost to build an iPhone game varies on several factors, including
The complexity of the game,
The development team's expertise,
Location, and
Other project-specific requirements.
Below is a rough cost estimate based on different categories of iPhone games.
| | |
| --- | --- |
| Category | Cost |
| Simple 2D Game | $5,000 – $50,000 |
| Intermediate 2D Game | $50,000 – $150,000 |
| Complex 2D or Simple 3D Game | $150,000 – $500,000 |
| Advanced 3D Game | $500,000 – $2 million or more |
However, contact our game development company if you want an accurate estimate based on your game concept and requirements.
How Does Octal IT Solution Help You to Build an iPhone Mobile Game?
We are a reputable software development company that provides a range of services, including mobile game development. Octal IT Solution has a dedicated team of experienced iPhone game developers who are well-versed in iOS app development. Also, our game developers stay up-to-date with the latest game development technologies and trends, including augmented reality (AR) and virtual reality (VR).
If your game concept involves these technologies, they have the expertise to bring it to life.
In short, working with us will provide a one-stop solution for your iPhone game development needs. So, let's get in touch, and we will assist you in creating a successful and engaging mobile game for the iOS platform.
Wrapping Up!
Creating an iPhone mobile game is an exciting, highly creative, and financially rewarding endeavor. Remember that the mobile gaming market is competitive, so focusing on unique gameplay, high-quality graphics, and player engagement is important.
If you need expert guidance and support, Octal IT Solution is here to help you with the utmost priority.
Frequently Asked Questions (FAQs)