And in the layman's language, we believe that product engineer and software developer both are the same!
But wait, if you are looking forward to hiring a team of experts who can help you in your next project then you cannot be a part of the percentage of people who aren't sure of who is who.
When you reach out to an IT firm to ask for technical assistance for your business, and they share the prospect that talks about both the product engineer and the software developer, you may be a little bewildered!
"Is there a difference?" is the most obvious question that you would have.
Well, yes. There is a difference between both the profiles clearly.
Understanding the History
In order to understand the difference between a Software Developer and a Product Engineer, let's go back to the time when computing was in its developing age, the 1960s.

Back then Software Developers had to work through all the aspects of the development from the architecture to design to development. And the products in the market were technologically advanced for the time, but physically neither aesthetic nor handy.
Along with this, the development back then was complicated as it wasn't just a backspace but starting from scratch for each mistake. Coding in the early days was an extremely tough task that needed high discipline. To develop software that operates as expected and that each line of code is highly efficient needed expertise. These constraints experience and careful design.
It was here that the need for a person who understands development, design, and UI/UX was felt.
Software Engineers: Bringing to the Screen Your Vision
For most software developers over a long time the notion was that when creating code is so simple, why should anyone care about architecture, modularity, efficiency, or precision?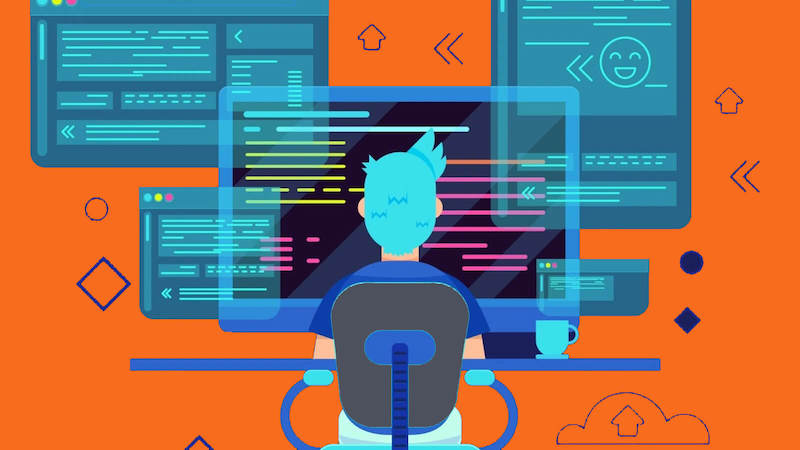 To be sure, actually, no one bothered.
A software developer basically works on simply the development part of your product. They are techies who have expertise in various programming languages and can make the best of what is required of them.
TBH, is the process for internal software development and client-based software development the same?
Nah!
The software developed for internal use and automating a business process within a corporation need not play with aesthetics and other aspects. But the software that you build for your customers is to generate income and it must be built to last. It must be built in such a way that it can be sold and eventually maintained for many years so that you can profit.
To put it another way, profit motivation is the major differentiator.
The organization is the major customer for the software development team. The development life cycle alters, and idea generation and market sizing procedures are much more centralized.
User acceptance, product-market fit, proper testing, and other factors that can contribute to a company's success are taken care of by the Product Engineer.
The development of software products necessitates a high level of discipline, as well as an even higher level of architecture and design. You won't be able to provide a commercially viable software solution that will stand the test of time, be easy to maintain, and continue to provide a solid return on your investment unless you have those.
Product Engineer: Selling Your Vision as an Actionable Product
You would need a software developer to build a solution for you to assist you run your business better if you're a Fortune-500 corporation with your own R&D staff. This is dominant because you're not selling any of the software your team developed, and you're not keeping track of whether or not it's profitable. However, you might be keeping track to see if it's working.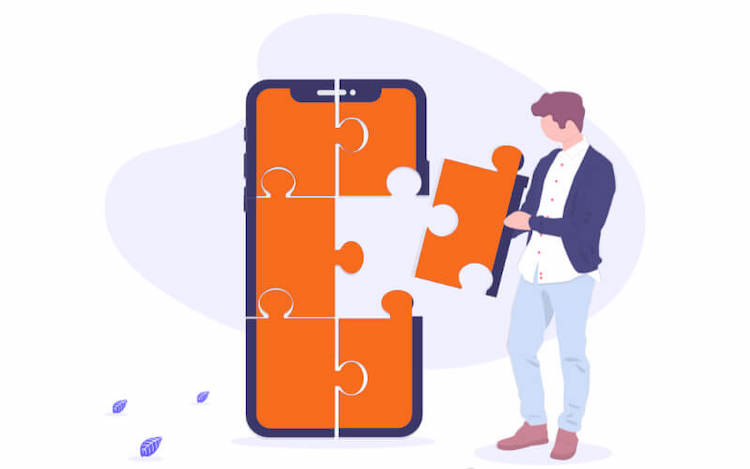 Another question in your mind would be is this even near to reality? Because no matter what product is created, it is created to work in the long run. Well, this is where the product engineer comes into the picture.
Theoretically, the software developed and the product release for an IT firm is the same, but practically, what goes to the clients for generating profits is well-worked upon and has various factors to be considered.
It is more of a cultural thing and less of something to do with the skillset. The product engineer not only focuses on the development part and the more complicated design and aesthetic part, but they also manage the complete development lifecycle. A Product Engineer is basically a product manager and a software developer in one person.
The Role Play
A Product Engineer is the one behind the design and the development of the software or the product that is deployed to the engineer.
The technology road plan is frequently driven and owned by developers. They are the ones who are in charge of bringing advanced solutions on the screen. A product engineer's role would start with the ideation of the development process and would continue till the end.
A developer takes care of writing and rewriting codes working on the solution as there's always a new task to face; something fresh to learn.
The profit motivation and client base, in my opinion, are the white picket fence that divides the two households.
People prefer to use the terms software development and product development interchangeably because it's so easy to generate code these days, software development may exist without an emphasis on design or discipline.

When it comes to developing a commercially viable, profit-generating product, the discipline and design incorporated in your R&D become critical to your company's long-term success, you need to connect with a product engineer.
Where to Go for a Software Developer and Product Engineer?
In today's time, most software developers are well aware of the market and work on the overall product. With full-stack technology in the picture the aesthetics now closely work with the backend.
At Octal IT Solution, you can get a software developer for in-house projects or a product engineer for a sellable product in no time. We have an agile development lifecycle where you would get the core design and architecture you need for any commercial software straight out of the box. Along with this, we offer a model-driven automation component that makes your product stand out from the crowd.
What Makes Us a Popular Choice as Tech Partners?
Well, Octal IT Solution has delivered some amazing projects over time and we have a team of developers who stand by your business and bring to the screen solutions that are interactive. The perks of hiring us for your product development are:
1. Round the Clock Availability
We make sure that the solutions that are offered to you stick to your business plan. If you have any issues or doubts regarding the solution that are dropped to you, you can easily connect with us even in the oddest hours of the day and we would be happy to help.
2. Technological Advancement
The solutions that are offered to you are ahead of the competition in terms of technology. We use the latest technologies and trends with your product and affirm that the solutions are scalable even in the far future.
3. Experienced Team
The team at Octal is experienced and has time and again delivered solutions that are interesting and engaging. Over the years, we have delivered solutions in various domains and can affirm that you get the solutions as desired.
When talking about software developers or product engineers or both, we have a team that can help you turn your dreams into a working reality!