RCM and Medical Billing Software Development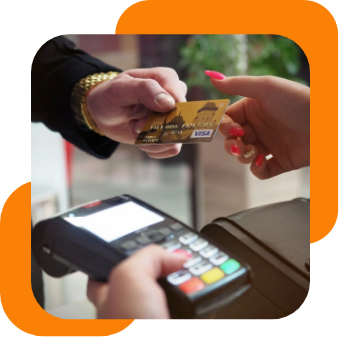 Revenue Cycle Management (RCM) is an important part of the healthcare system. It helps you improve the financial stability of your enterprise. At Octal IT Solution, we provide comprehensive RCM solutions specifically designed to meet your requirements.
At Octal IT Solution, we build systems that take care of your revenue cycle as well as the payment processed by patients and insurance companies. You get complete access to the system, as well as other important tools like payment processing, billing, pricing, reports and analytics. Our software also comes with electronic posting of payments to store the EOB files for future references.
Gain access to the complete revenue and billing cycle of your hospital or clinic with cutting-edge software packed with a bunch of features. With many years of experience in providing innovative healthcare software solutions, we make sure you get the support and features required to automate the revenue and billing processes.
Our Solutions
01

REVENUE CYCLE MANAGEMENT SOLUTIONS
We build fully customized Revenue Cycle Management (RCM) software for hospitals and clinics. The software comes with advanced features like verifying insurance eligibility, prior authorization, referrals, clinic information, financial reports etc.
02

RCM ELIGIBILITY VERIFICATION
We build software to track insurance eligibility in real time and claim submissions through Service Oriented Architecture (SOA). The software is capable of detecting errors in UB-04 and CMS1500 submissions, as well as adheres to the regulations and compliances.
03

RCM PATIENT MANAGEMENT SOFTWARE
We build intuitive software for recording patient demographics, medical history, insurance details, document submissions and patient profiles. The software is integrated to EMR/HER, Practice Management System and master patient indexes.
04

THIRD-PARTY RCM IMPLEMENTATION
We implement leading third-party RCM software like AllScript, CureMD & NextGen, HL7 interoperability management, RCM financial managers, third-party clearing houses like ezVerify, RelayClearance, Availity, Emdeon etc. to your existing software.
05

MEDICAL BILLING SOFTWARE SOLUTIONS
We develop feature-rich medical billing software to automate your hospital billing system. The software features online payment processing, billing, revenue generation, reporting and other important features to make it easy for you to manage your billing.
06

REVENUE CYCLE MANAGEMENT REPORTING
We build custom BI solutions to analyze important data from clinical information repositories, PMS and HIS. The RCM reports use appealing data visualizations for showcasing missed revenue generation opportunities, patient relationship management etc.

All-in-One Solution
All the required features come up under a single portal so that user can manage and monitor all the related activities without any confusion.

Data Collection & Privacy
Implementing the most effective big data analytics solutions, we easily map the data of the right patient so flows out to the therapist, and makes sure that it comes with the effective solution.

Wearable Tech & Cloud
While using all the cutting edge technologies, we create fitness apps that delivers on-demand medicine services and patient care prescriptions and beyond.

Targeting Patients Personally
We deliver solutions that comprise of medical history, health care plans and other critical data so as to make the patients realize that he is being treated personally and with utmost importance.
What Makes Us the Buzz of Tech Town
Here's what our business partners say about us.
Tech Talk: Stay Up-to-Date with Our Latest Insights
We have our eyes on what's new in the tech world and bring you the latest updates here!
Octal In The News
Octal IT Solution Has Been Featured By Reputed Publishers Globally
Let's build something great together!
Connect with us and discover new possibilities.






Gain More With Your Field Service
We're always keeping our finger on the pulse of the industry. Browse our resources and learn more.
Let's schedule a call