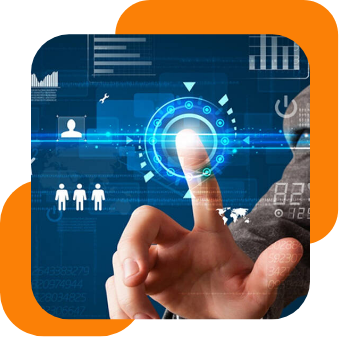 Custom Middleware solutions as well as 3rd Party middleware integration to interconnect your multi-tiered IT architecture.
Middleware Solutions play an integral role to in elimination of the pain of integration. With it being layered between two systems it's easier for the two to communicate and this can be seen as a glue holding together applications allowing seamless connectivity sans the need of two communications to communicate in a direct manner. In a highly distributed environment where businesses must connect with legacy systems, cloud and SaaS applications, and business management software such as SAP and Salesforce, middleware technology plays an essential role.
At Octal IT Solution, we allow businesses to overcome integration challenges through a middleware technology that quickly, easily and securely connects the enterprise. Our open source, Java-based middleware solutions are easy-to-use and easy-to-scale. They can be also be used as the middleware connectivity tool with .NET connectivity offering a reliable and easy to use platform solution as compared to other options on the market. Here we help you gain insights into middleware by exploring wide-ranging topics, in-depth analysis and resources. You get the best middleware solutions with us.
Middleware Solutions & Services

Message Oriented Middleware Software
Message-oriented middleware allows developers to come up with applications with asynchronous functionality highly significant to modern distributed applications. It's greatly helpful for the businesses.

Remote Procedure Call (RPC) Middleware
Also known as RPC, it's a protocol that can be used by one program to request a service from a program located in another computer in a network sans the requirement to understand network details. In case of RPC it uses the client/server model.

Transaction Middleware Solutions
With our middleware software management solutions you get end-to-end middleware transaction tracing and real-time monitoring of middleware product performance. It ensures secure and auditable configuration management.

Database Oriented Middleware Solutions
In the arena of enterprise application integration, Database Oriented Middleware Solutions play a significant role enabling you to view data using any model despite how the data is stored.

Intelligent Middleware (IMW)
Needless to say that Middleware is greatly integral to modern information technology based on XML, SOAP, Web services and with Intelligent Middleware (IMW) you get real-time intelligence and event management through intelligent agents.

Content Centric Middleware
This is a kind of middleware that enables you to abstract particular content sans having to worry how to obtain it. You can do this through a simple provide/consume abstraction.

Application Server Middleware
Application Server Middleware is highly useful when you need to serve up the application features on its own or with a limited set of other systems like Relational Databases or NoSQL.

Service Oriented Middleware Solutions
Service-oriented middleware solutions is just the kind right of paradigm to engineer software applications that can be deployed in the B3G network, as functionalities offered by networked resources can be conveniently abstracted as services.
Why Choose Octal for Middleware Solutions?
01

Flexible Solutions
With our Middleware Solutions we enable IT groups to efficiently and reliably solve a variety of challenges we come across in data integration and application integration.
02

Increased Efficiency
Our Middleware Solutions help in automating the processes such as ordering and configuring of products which decreases costs related with a staff member that performs the setup manually.
03

Value-added Services
Get best solutions from us for data integration and for application integration. We offer rich on-demand training resources as well as we facilitate in interaction among the myriad of middleware users.
04

Facilitates Rapid Innovation
It's necessary that product development cycles are shorter so to introduce new, innovative products prior to competitors. Through our Middleware Solutions we ensure reduction in total cost of ownership for their present environments.
05

Improved Agility
It's vital to deliver services across mobile, cloud and traditional application platforms. Now Middleware technology helps in rationalizing legacy IT systems into reusable, general-purpose functionality blocks facilitating faster changes to business processes.
06

Offers Portability
With Middleware you get portability as it efficiently manages memory allocation and relocation, data processes, states and replication. It enables control over end-to end resources and quality of service.
What Makes Us the Buzz of Tech Town
Here's what our business partners say about us.
Tech Talk: Stay Up-to-Date with Our Latest Insights
We have our eyes on what's new in the tech world and bring you the latest updates here!
Octal In The News
Octal IT Solution Has Been Featured By Reputed Publishers Globally
Let's build something great together!
Connect with us and discover new possibilities.






Gain More With Your Field Service
We're always keeping our finger on the pulse of the industry. Browse our resources and learn more.
Let's schedule a call