LIS Implementation Service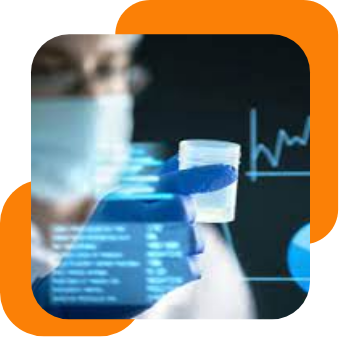 Do you try to integrate multiple laboratories? Do you want to merge with other agencies? Interface with new reference laboratory and community provider EMR? Regardless of customer's challenges, LIS consultants of Octal IT Solution will support you to make these efforts swift and efficient.
Octal IT Solution is proud to have the most experienced LIS employees possessing expertise associated with years of clinical research in blood banks and all kinds of laboratories for several years. Collaborating with your clinical priorities and consultants who understand the actual results of LIS decisions gives you a welcome level of efficiency and perspective in all projects.
In addition to dedicated LIS and blood bank suppliers such as Orchard-Harvest, SCCSoft, Sunquest, Mediware and Mediware Plus all enterprise-class suppliers including Cerner, Epic, Meditech and McKessons. Simply put, we are the most experienced and well-balanced LIS professional services company!
Our Solutions
01

Strategic Planning Services
We offer strategic planning services like Supplier research and selection, Contract negotiation, Project portfolio planning, Develop service activities and LIS employee placement and support modeling.
02

Lis Implementation Service
Our laboratory information system integration services include Leadership of skilled projects, Supports design / construction, Increase number of employees, SME / Superuser / LIS support education & Go-Live compatible.
03

Version Upgrade
We offer Turnkey Core Solutions, Expert resources (SE, DBA, TPM's, AC's), Methodology that meets customer needs and Reduce total cost of ownership.
04

Blood Bank Verification
We offer automatic or manual verification using CernerMillennium, SCCSoftBank II, SCCSoftDonor, Mediware HCLL transfusion, EldoradoDonor and DonorDoc.
05

Legacy System Support
Our legacy system support makes use of Cerner Classic, CernerMillennium, SCC software, Sunquest and Other by request to offer you high-end support solutions.
06

Data Conversion
We offer a wide range of data conversion solutions for All LIS suppliers, All LIS Solutions, All laboratory specializations (Micro, Blood Bank, Anatomic Pathology) such as Extract, Complete data conversion and Archive to LIS archive solution.

All-in-One Solution
All the required features come up under a single portal so that user can manage and monitor all the related activities without any confusion.

Data Collection & Privacy
Implementing the most effective big data analytics solutions, we easily map the data of the right patient so flows out to the therapist, and makes sure that it comes with the effective solution.

Wearable Tech & Cloud
While using all the cutting edge technologies, we create fitness apps that delivers on-demand medicine services and patient care prescriptions and beyond.

Targeting Patients Personally
We deliver solutions that comprise of medical history, health care plans and other critical data so as to make the patients realize that he is being treated personally and with utmost importance.
What Makes Us the Buzz of Tech Town
Here's what our business partners say about us.
Tech Talk: Stay Up-to-Date with Our Latest Insights
We have our eyes on what's new in the tech world and bring you the latest updates here!
Octal In The News
Octal IT Solution Has Been Featured By Reputed Publishers Globally
Let's build something great together!
Connect with us and discover new possibilities.






Gain More With Your Field Service
We're always keeping our finger on the pulse of the industry. Browse our resources and learn more.
Let's schedule a call