Ember Web Development Company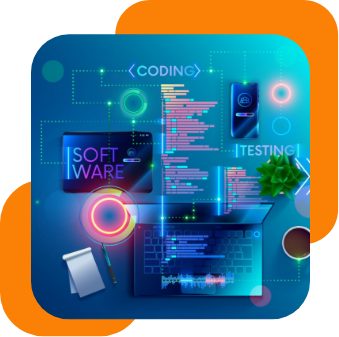 Robust and Highly Scalable Ember Web Application Development Services with Optimum Quality Standards.
At Octal IT Solution we are a top-running Ember web development company having delivered a number of mobile and web apps that are highly secure, robust, easy to maintain and extensible with various of additional features. In the work delivered by us, we aim to simplify both development as well as testing of applications offering a framework for Client side model View Controller (MVC) architecture. You get scalable Ember web applications with great feature that serve the complex requirement of business of diverse verticals.
We have a team of Ember developers using cutting-edge tools and latest technologies thus offering brilliant and extensive Ember development services. Using the exclusive Ember features, such as Two Way Data Binding, HTML Template, Directives, Dependency Injection and Testing, our developers build a data-driven web application. With us you can build better customer network with access to latest tools and technologies thus allowing the development of cost-effective mobile applications.
Ember Development Services
01

Ember customization
It is beneficial to customize the appearance of business website as per the requirements and this is possible with Ember customization services.
02

Web Application Development
Get experienced Ember web developers delivering great services so it's easy to create wonderful website.
03

Plugin Development
Ember is an amazing framework useful in creating effective plugins helpful in the development of Ember applications.
04

Ember Portal Development
With the help of Ember technology it is easier to build simple and enticing portal system with floating panels.
05

Ember eCommerce Development
Developing a helpful and feature-rich shopping cart is a lot easier with the help of Ember that offers great eCommerce solutions.
06

Ember UX/UI Development
With Ember technology it's easy to get cost effective and efficient UX/UI development services as our skilled developers offer great solutions.
Why Octal For Ember Web Development?
Promise of Confidentiality
As you partner with us, we sign a Non-Disclosure Agreement where both parties promise to not share the project details and hiring details with any third party. We understand your business idea is unique to you and are committed to protecting your business idea and supporting your objective and vision.
Experienced Developers
At Octal IT Solution, we have a team of experienced ember developers who can work on your project and provide the best ember development services for your specific business needs. With our experience on many international projects, we understand how volatile the market could be and deliver solutions that aren't affected by market volatility.
Extended Portfolio
You can always check our portfolio for the ember web development services we have delivered to date. Our experts have delivered solutions to various business verticals. They have a great understanding of what sells and can build solutions that are highly rewarding and scalable for the future.
What Makes Us the Buzz of Tech Town
Here's what our business partners say about us.
Tech Talk: Stay Up-to-Date with Our Latest Insights
We have our eyes on what's new in the tech world and bring you the latest updates here!
Octal In The News
Octal IT Solution Has Been Featured By Reputed Publishers Globally
Let's build something great together!
Connect with us and discover new possibilities.






Gain More With Your Field Service
We're always keeping our finger on the pulse of the industry. Browse our resources and learn more.
Let's schedule a call