The food delivery app business runs on customer satisfaction. An increase in customer satisfaction is an increase in customer retention, which ultimately leads to business profit. Therefore, a dedicated customer loyalty program can do many favors for any food delivery app business. These programs have been in the market for ages while they rose to popularity with e-commerce's growth only.
Let us know all about the top loyalty programs for the food delivery app business. Starting with the quick definition of a customer loyalty program, followed by the market statistics, it becomes easy to understand different business loyalty program types. Next, it is essential to know the top reasons to go for these programs, followed by the top loyalty programs for any food delivery business.
What is the Customer Loyalty Program?
A customer loyalty program is a dedicated system in which businesses offer different rewards to customers making regular purchases. It encourages the customers to buy again from the company. It is a marketing approach that aims to reinforce the buying decision of the visitors. These loyalty programs prevent customers from walking away from the business while managing the income stream.
Some of the key benefits may include
Discounts: these can be special discounts, festival discounts, occasional discounts, etc.
Rebates: these can be on the customer's preferred products or regular purchases.
Free products: these can be offered to the customers based on existing purchases.
Other promotions: Some other promotions include exclusive coupons, insider perks, free merchandise, etc.
Loyalty Programs Market Overview & Statistics
After a quick definition of loyalty programs, businesses may feel confused about integrating dedicated loyalty programs. However, it is easy to go through the key statistics of the loyalty programs to focus on their needs, current scenario, and future perspectives.
Food Delivery App Business, Business Loyalty Program Types
Different business loyalty program types help businesses select one based on their immediate needs. Some of these popular types are:
Redeem Points: These are among the most popular business loyalty programs in ecommerce and food delivery businesses. It is based on spending more to get more points. The points, thus collected, can be redeemed at the time of the next purchase. These points are based on the purchase size, which can then be translated into different reward types. Customers are motivated to collect the specific points amount to redeem the prize.
Paid loyalty Programs: In this business loyalty program, customers must pay a recurring membership fee for different benefits, which can be used over time or immediately. It offers the best experience to the best customers while helping build emotional connections.
Spend Program: It offers loyalty credits to customers based on their expenses. The spending program is easy to create, maintain, and understand. This business loyalty program can reduce the churn rate and increase the transaction amounts.
Referrals/ Invite Friend: In these business loyalty programs, customers get rewards for referring or inviting their friends to the business. This is ideal for the food delivery businesses aiming to gain business through references of regular customers.
Loyalty Programs in Restaurant Food Ordering Apps: Why They Matter
It is easy to understand the fascinating world of loyalty programs after going through their different types. It is clear here that loyalty programs are a strong point for different food delivery chains. The restaurant food ordering apps offer dedicated loyalty programs due to the different advantages. Some of the main benefits of loyalty programs that can positively impact the food loyalty program app are:
Loyal clients are economic: The loyalty programs offer the ultimate personalized experience to different customers. Hence, the customer has a great relationship with the food ordering app. Thus, it is easy for businesses to delight their customers consistently that too economically.
Rarely lose loyal clients: It is easy for food ordering apps to have loyal clients with loyalty programs. Thus, businesses can survive difficult times as they have set customers who never lose faith in their services. In addition, feedback from such loyal clients may help improve the existing services.
Increase customer lifetime value: It measures the customer's current value to the business and its projected value based on future interactions. The customer lifetime value is the greatest method of engaging the audience. It is the total net profit contributed to the overall customer relationship. The top loyalty programs can help businesses calculate every customer's lifetime value. These statistics can be converted to usable data for managing customer retention with strategy implementation.
Stop competing on price with competitors: The increasing competition in the food delivery app business is shifting the focus of the companies to play the price game. However, with an effective loyalty program for your food delivery app, you don't have to compete with the competitors on price. Instead, it becomes easy to connect with customers' emotions and offer rewards for delighting customers.
Build Personal Relationships: It is easy for food delivery app businesses to create special relationships with their customers. The simplest way is to make them feel special with the loyalty programs and build trust. Hence, creating personal relationships is never difficult when a food delivery business has attractive loyalty programs.
Improves Reputation & Brand Name: Nothing matches the power of the loyalty programs in improving food delivery app business revenue. These programs ensure customers feel valued and help attract new customers to services. It works ideally with word-of-mouth advertising, one of the surest ways to improve your business services.
Growth is accelerated by it: The food delivery app businesses can bank on dedicated loyalty programs to boost their growth. It is all about bringing positivity to the business using loyalty programs.
Cost-Effective: Retaining the existing customers is way more cost-effective than new customer acquisition. The slight costs of the loyalty programs easily surpass the extra business thus generated with them.
Increases sales: The ultimate goal of any loyalty program is to boost business sales. The customers feel valued in the loyalty programs by the food delivery business and hence use their services over again. Further, engaging customers using loyalty programs requires less time and effort than the other methods.
Top Loyalty Programs for Food Delivery App
After going through the key advantages of the top loyalty programs for any food delivery app, it all comes down to finding the best program for your business. We've done the research work and presented a detailed list of the top twelve loyalty programs for food delivery apps. These are:

It is an all-in-one digital rewards and incentives platform to scale up the business. It helps businesses boost employee engagement by offering them rewards and incentives. Xoxoday improves customer loyalty and influences purchase decisions by accelerating the pipeline. As a result, it is easy for food delivery app businesses to build partner relationships.
Features:
It allows customized designs and messaging to offer multiple options to customers.
It is easy to get comprehensive reports directly to the inbox or through the dashboard for rewards program success.
It offers easy team collaboration.
It allows omnichannel gift card delivery.
It allows rewards automation and international coverage.

Hashtag loyalty helps create customer loyalty, improve customer retention, and increase food delivery app revenue. It works on establishing long-lasting and meaningful customer relationships. Hashtag loyalty is an easy-to-use interface for business members that can be quickly implemented using the plug-and-play feature.
Features:
It helps in the easy implementation of loyalty programs to increase customer retention.
It captures first-party customer data with loyalty programs, reservation systems, feedback systems, etc.
It allows food delivery app businesses to understand customer behavior and preferences using performance reports.
It is easy to engage customers at a mass scale in an automated, targeted, and personalized manner.
It is ideal for small, medium, and big enterprise businesses.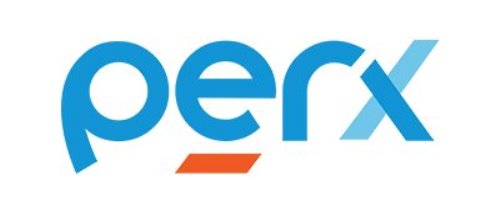 This platform helps food delivery app businesses to drive customer actions through incentivized, gamified, and dynamic last-mile engagements. It aims to convert marketing strategies into a profit campaign for food delivery apps. Perx Lifestyle Marketing Platform further increases the customer-brand touchpoints and offers businesses to measure ROI.
Features:
It offers onboarding to launch in less than 24 hours.
It is easy to segment customers based on their requirements.
It offers customer interactions like automated engagement triggers, influencing customers, trigger actions, etc.
It offers gamification techniques to hook customers instantly and optimize campaign budgets.
It offers real-time rewards management for the right action.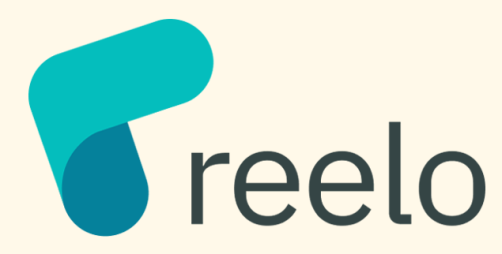 Reelo claims to be the fastest way to grow your restaurant and retail business. It offers dedicated customer loyalty programs for converting one-timers into loyal businesses. Further, it is easy to capture customer feedback and improve user experience. Reelo offers stringent marketing campaigns to increase food delivery app businesses.
Features:
It offers automated marketing for sending the right messages at the right time.
It is easy for the food delivery app business to boost online reviews and ratings.
Reelo offers smart actions and helps understand valuable customer insights.
It has more than 1000+ ready-to-use loyalty program templates based on business goals.
Reelo can be quickly integrated with the point-of-sale (POS) system.

Bingage is an all-in-one customer engagement and loyalty platform. Different businesses use it, like restaurants, retailers, health and fitness, grocery stores, e-commerce, saloon and spa, etc. Bingage can be quickly integrated into the existing company's features like Shopify, Magento, WOOCOMMERCE, POSist, Salein, etc. Recognized by leading organizations, it is one of the best loyalty programs for the food delivery app business.
Features:
It captures and analyzes the customers based on different touchpoints, like when they visit, what they order, etc., to make quick and informed decisions.
It sends highly personalized campaigns, auto campaigns, etc., which increases business sales.
Bingage increases customer engagement with personalized offers, lucrative referral programs, cash-back programs, etc.
It offers customized pricing based on enterprise requirements.
It is trusted by more than 800 brands.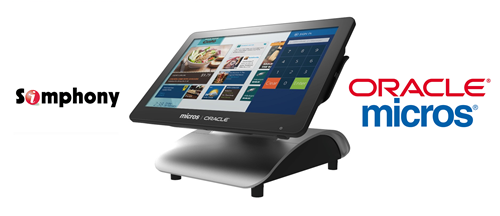 It claims to be the perfect POS solution for any restaurant. Simphony POS helps restaurants deliver exemplary services through different yearly transactions. It offers affordable pricing, an impactful integration ecosystem, and offers flexible operations. It is available in more than 180 countries globally. It aims to offer engaging and real-time information about customers to businesses.
Features:
It allows quick online processing of menus and payments with real-time updates about orders.
It accepts different payment options like Google Pay, Samsung Pay, Apple Pay, credit or debit cards, etc.
It offers a conversational ordering screen that allows taking orders through conversation only while ensuring change in orders.
It has a user-friendly and highly customized table management screen to improve customer service and efficiency.
It allows a dedicated reservation list to manage different reservation requests easily and quickly.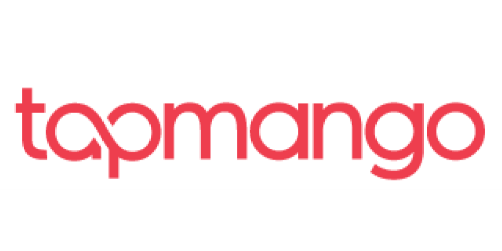 Different restaurants and food delivery app businesses trust TapMango for creating and managing customer loyalty programs. It is a perfect solution for small and big businesses based on its flexibility. It offers flash sales running based on managing traffic, managing mobile ordering for multiple restaurants, etc. Further, TapMango can be quickly integrated into any Point-of-Sale (POS) system to boost sales.
Features:
It is a perfect loyalty program for online and mobile ordering for retail and restaurants.
It helps campaign management and customer management for easy use.
It has a branded mobile app for customers to keep track of deals, offers, and loyalty points.
The branded tags get doubled as gift cards.
It can be quickly integrated with the existing POS to start converting sales transactions into loyal customers.

It is an all-in-one solution for managing the food delivery app business from anywhere. eWards is a powerful customer experience management system based on cloud technology. It works seamlessly with different customer touchpoints and organizes them to service potential and existing customers. It helps different food delivery apps to create customer journeys with trust and loyalty.
Features:
It can be quickly integrated with more than 150 partner programs.
It offers a combination of data management, consulting, analytics, and software systems.
It allows a perfect dedication to technology, marketing, data, and business.
It can manage booking, waitlisting, and in-house order management for the food industry.
It simplifies the customer journey by offering one view for different loyalty points.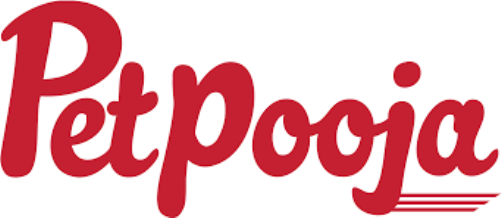 Petpooja Loyalty aims to simplify restaurant POS software by managing different operations effectively. Food delivery businesses can thus aim to manage the brands while it takes care of the loyalty programs. More than 45,000 restaurant partners trust Petpooja Loyalty. It offers a three-click restaurant billing process for beginners in the food industry.
Features:
It offers touchscreen and keyboard views and works seamlessly on different devices.
It offers a customizable bill format with a dedicated QR code for payments.
It allows real-time reporting and multiple aggregators on a centralized dashboard.
Its inventory management tool offers raw material and central kitchen management.
It is a simple-to-use platform with more than 150 third-party integrations.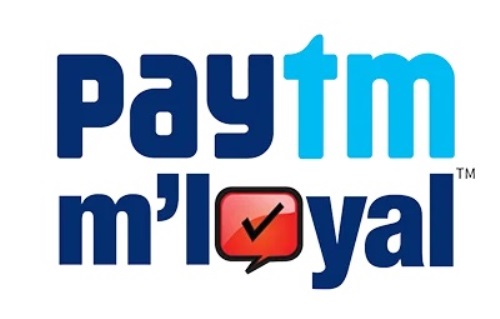 It promises to deliver highly customized customer experiences and drive business growth for different food delivery apps. Paytm m'loyal offers a comprehensive omnichannel loyalty sales and marketing platform. It helps companies to build strong and close relationships with customers. Paytm m'loyal follows a detailed strategy of acquiring, engaging, rewarding, retaining, and repeating.
Features:
It helps create a 360-degree customer view and can be quickly hosted on the Paytm app.
The Customer Acquisition Cloud (CAC) helps businesses get the best out of traditional, web, mobile, and social platforms.
It helps food delivery apps to ensure last-mile data capture with omnichannel connectors.
It offers innovative loyalty program taglines, logos, names, etc., for social media proliferation and online advertisements.
Paytm m'loyal's interface manages loyalty members' databases and runs feedback or referral schemes.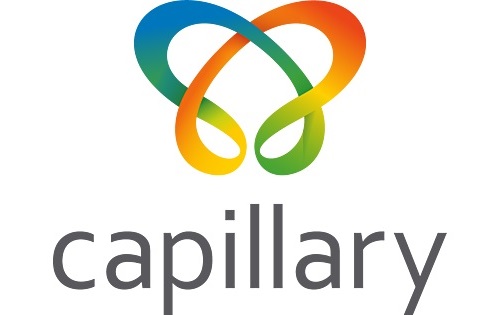 It works by rewarding and retaining the best customers and partners with dedicated enterprise loyalty programs. Capillary offers engagement-based loyalty and a powerful loyalty program manager. Its omnichannel loyalty program can be quickly extended to different channel partners.
Features:
It offers personalized and contextual rewards while offering gamification.
It helps businesses create a loyal members community and improve their digital reach while rewarding them for different social interactions.
It ensures that the food industry can manage single-brand, multi-brand, multi-country, or group loyalty programs.
It allows online and offline rewards with quick redemption from any location globally.
It allows powerful insights from loyalty programs for making informed decisions.

Last but not least is the Loyalty Gator which claims to be one of the highly flexible loyalty programs. It offers easy-to-use and highly customized solutions to different businesses. Some of its offerings to food delivery apps are customer loyalty, employee loyalty, and gift card programs. The cloud-based web technology further ensures increased consumer spending and maximizes customer retention.
Features:
It offers loyalty programs specific to the business requirements only with full customization.
Integrating Loyalty Gator with different applications is an easy to eliminate stand-alone solution.
It has a web-based interface that can be accessed from anywhere worldwide.
It has a built-in versatile reporting tool for comprehensive data reporting.
It ensures that food delivery app businesses can quickly segment the audience and offer meaningful communications.
Conclusion:
With more than 75% of the customers agreeing to go for the companies offering unique rewards, investing in loyalty programs can be the best for any food delivery app business. The key benefits of customer loyalty programs are easily understood, like promotions, free products, rebates, discounts, etc. In addition, the critical loyalty program statistics advocate their need in the competitive food delivery businesses.
It is essential to go through the different types of the business loyalty program. The main advantage of these loyalty programs in restaurant food ordering apps is that they make their usability easy to understand. In addition, the quick list of the top loyalty programs for food delivery apps makes it easy for businesses to get the best based on their needs.