Hire Flutter Application Developer
Flutter is primarily based on the Dart coding language and is an open source software development kit (SDK). You can develop cross-platform mobile applications with Flutter. It is a time-saving option for development because it needs management of only one code base.
You can hire dedicated Flutter programmers for your Android or iOS project from Octal and be assured about the quality of work. Our developers will work on your innovative app projects and create desired experiences for your audience. With extensive experience in delivery and management of projects of all sizes from varied industries, the Flutter developers at Octal have an average experience of five years.
Over the last few years, the demand for Flutter development has grown seamlessly. However, hiring the best Flutter developers is a challenge for numerous businesses. It is because the skilled and right pool of developers is limited. This means that it is a tedious, costly, and time-consuming task to recruit and onboard the best Flutter programmers.
So, what is the right solution to recruit skilled developers in less time without making any quality compromises?
The answer is Octal. It is a renowned platform that helps businesses and individuals to hire dedicated Flutter developers in India and globally. Trusted by top organizations across various industry segments, Octal onboards the developers after testing their skills in essential platforms, coding languages, SDKs, APIs, Firebase database, etc.
Businesses can now easily hire remote Flutter programmers for both iOS and Android app projects in lesser time and at a low cost.
Offshore Flutter Programmers for Almost Every Industry

Tourism & Travel
Get professional and skilled flutter programmers for tourism and travel application development projects. Onboard the right resources, share requirements and expectations to make the most of the expertise our developers hold.

Banking & Finance
Mobile apps for banking, transactions, stock trading, cryptocurrency, etc. are the new norms. If you have a great idea related to the development of such applications, Octal has skilled developers for you.

Healthcare
Healthcare mobile apps are in demand today making it easier for patients to book appointments, schedule, check availability, and do much more. If you want to hire dedicated Flutter developers for a hospital, clinic, or as an individual medical professional, Octal is the right platform for you.

Entertainment
Create an appealing, user-friendly, and profit-making application for your media and entertainment-related idea or project. Our developers have experience in building apps related to music streaming, video streaming, OTT platform, and more.

Food & Restaurant
The offshore Flutter developers at Octal have prior experience in food delivery app development. We will share the profiles of the right resources with you along with their portfolios, and you can onboard the shortlisted developers.

eCommerce
eCommerce is one of the hottest trends today as everyone prefers to shop online. If you are looking to hire Flutter developers for an eCommerce project, our developers will do the needful. You will get a user-focused app with all the essential functionalities.
Technical Expertise of Our Dedicated Flutter Developers

Familiarity With Latest Frameworks
It is essential for Flutter developers to have good command over the working of unit tests and relevant frameworks. They should be great at creating unit tests and testing frameworks. Our developers are experienced in working with the latest frameworks and know exactly how things work.

Version Control Systems
To build an application efficiently and in a secure way, the knowledge and skills in version control systems, like Git and SVN is crucial. These systems are also good for keeping track of the development lifecycle.

CI Environments
The role of continuous integration (CI) is to validate the plans when the app is being developed. It also helps in keeping transparency in the development process. Skilled Flutter developers have the knowledge and experience of CI environments.

Knowledge of Database Systems
Another important technical skill of a Flutter developer is the knowledge of databases. It is because all the app data is stored there. The developers at Octal have extensive knowledge of most of the databases, including MongoDB, MySQL, PostgreSQL, and more.

Clean Coding
Along with having skills to write different types of code and programs, a Flutter developer must know the importance and role of writing clean codes. It is vital for developing flawless and smooth-performing mobile apps for Android and iOS.

Agile Methodology
Agile development processes help in enhancing the quality of projects by enabling rapid reviews and feedback. For being a successful Flutter developer, proficiency in agile development methodology plays a crucial role.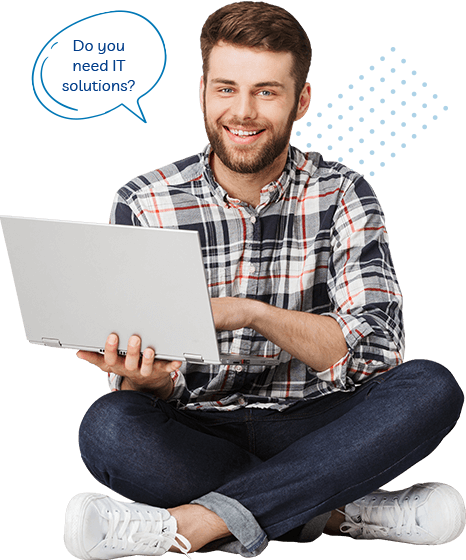 Benefits of Hiring Offshore Flutter Developers
01

Dedicated Developers

You can hire Flutter developers or make a team of developers who will work dedicatedly on your app project. They will pay attention to your requirements and deliver the best output.
02

Feature-Rich Apps

The offshore Flutter developers at Octal create secure, robust, and modern applications with next-gen features and functionalities.
03

Project-Based Hiring

You can hire Flutter programmers on the basis of the complexity and requirement of the project. Pay only for the time dedicated by the developers.
04

On-Time Project Delivery

We strictly adhere to meeting the project deadlines. It ensures that our developers will always deliver your project within the specified timelines.
05

Full Control Over Developers

The communication skills of developers at Octal are proficient and they use the project management tools so that you get complete control over them.
06

Flexible Model for Engagement

When you hire top Flutter developers in India, you get the option to select a suitable engagement model. No need to get stuck to limited models.
07

Cost-Effective

Generally, hiring the right Flutter developers is a costly process. But Octal is breaking the barriers by bringing you the best developers at a reasonable cost.
08

Support & Maintenance

If you need support and maintenance with an existing or ongoing project, you can rely on Flutter developers at Octal.
09

Regular Reporting

You can ask for daily, weekly, or monthly reporting and the developers at Octal will ensure that you get it on desired timelines.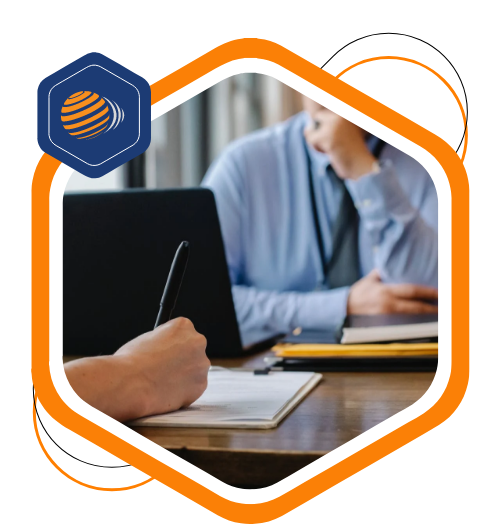 Hiring Models of Octal IT Solution

Full-Time
Hire full-time Flutter developers if your project is going to take a long duration in completion. Our developers will work dedicatedly for you for 8 hours per day. The minimum time period for hiring is at least 30 days.

Part-Time
Hiring part-time Flutter developers is an excellent option if your project requires short-term or long-term resources who can work consistently for you. You will get four hours of work, with a minimum period being at least 30 days.

Hourly Basis
If your development project needs minor changes, updates, modifications, or you want to hire Flutter developers for a few hours, then go with the hourly-basis model. The minimum duration for this model is at least 50 hours.
Why Hire Flutter Developers from Octal?
Choice of hiring dedicated Flutter developers for full-time, part-time, or on an hourly basis.
Check the resume and work of developers and shortlist from a team of 250+ developers.
Octal developers are available at a reasonable cost, starting from just $15/hour.
Our developers follow the agile development methodology for robust development.
The Flutter developers at Octal use modern tools and technologies and are great at it.
Experience in development for projects across almost every industry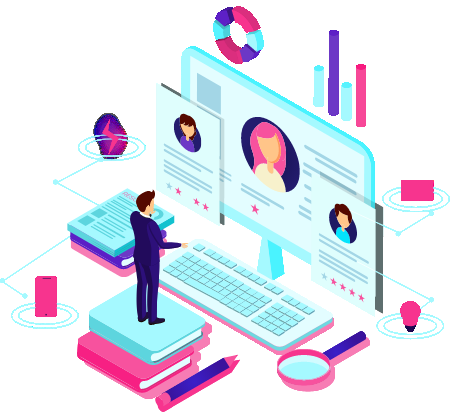 Frequently Asked Questions
The process of hiring Flutter developers from Octal is quite straightforward. When you share your project requirements with us, we will send you the resumes of relevant developers. You can shortlist the right candidates and interview them. Finalize the developers based on the final interview round.
Sure. If you have an in-house team of developers working already on your project, you can still hire dedicated developers from our platform and make them work as a part of your team.
Our cost starts from as low as $15 per hour. The final cost depends on project complexity, the time required to develop it, and a number of other such factors.
Our developers can help you with:
Enterprise app development
Customized consultation
Cross-platform app development
Migrating platforms
Support and maintenance
Yes. You can get our developers on an hourly basis. The minimum number of hours must be at least 50 hours.
Octal In The News
Octal IT Solution Has Been Featured By Reputed Publishers Globally
Let's build something great together!
Connect with us and discover new possibilities.






Gain More With Your Field Service
We're always keeping our finger on the pulse of the industry. Browse our resources and learn more.
Let's schedule a call