People living in big cities detest driving owing to the jam-packed roads and lack of parking spaces. This is why the taxi service business runs in full swing there as people are really not into owning a car, or at the very least, driving it. And it goes without saying that companies like Uber, ZipCar, or say, Lyft, has provided all the good reasons to go that way. People are more than pleased to avail of all the benefits of personal car rides with no worries about parking spaces or car repairs. This is why there is no time better than today to create and introduce your own taxi or car-rent service app. So, if you are an entrepreneur or run a transport firm, then this space can surely offer you a lot, so keep reading.
Taxi-Booking Mobile Apps Market
As one can see out there, the market for taxi booking mobile apps has exploded in just these last few years, with new apps constantly coming into the market. However, despite millions of apps being introduced in the market, not all of them have managed to secure a space in people's hearts, as Uber did. Hence, as you consider creating such an app, it's advised to keep Uber in mind. Choose a taxi-booking mobile app development company that can develop a brilliant and sophisticated Uber-like app for your business.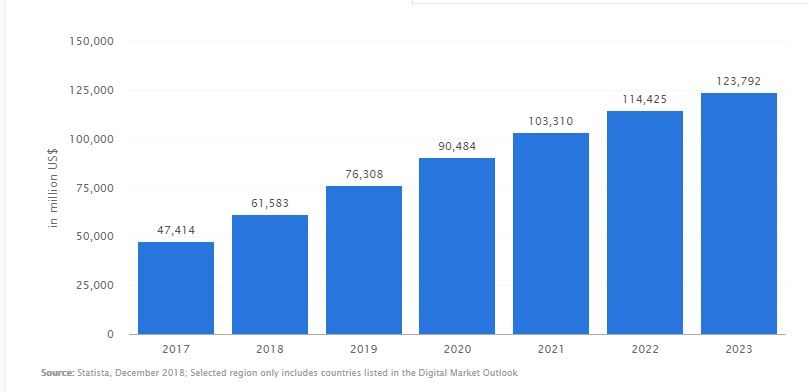 So, let's explore how There are a few firms like Uber, Lyft, who have managed to garner worldwide recognition and are role models for firms who are keen on creating such platforms for their taxi-booking or renting a taxi business. So, here, we will gain an understanding of their app functionality, business approach, monetization model and as well as the cost to develop such an app. Now, let's begin.
Top Players in the Taxi-Booking app arena
Well, there are quite a few established names in the domain, like that of Uber and Lyft. The top five players have been mentioned below: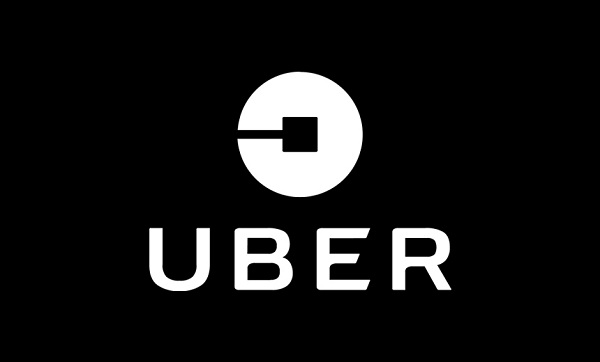 Uber: Uber Technologies Inc. is a major peer to peer ridesharing, food delivery, taxi cab, bicycle-sharing, and transportation network company that has its headquarters in San Francisco, California, with operations going on in 785 metropolitan sites across the globe. All of the platforms can easily be accessed through its mobile apps and websites. Uber has played a major part in the sharing economy. Its effects have been so huge that the changes brought by it are referred to as Uberisation. Uber was started up in 2009 as UberCab by Garrett Camp.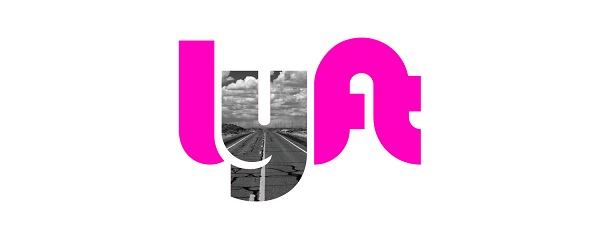 Lyft: Lyft is another major on-demand Transportation Company headquartered in San Francisco, California. Lyft develops, markets plus operates the Lyft car transportation mobile application. It was launched in June of 2012 and operates in around 300 U.S. cities including that of NYC, Los Angeles and San Francisco. It provides more than 1 million rides per day. Five types of rides in Lyft isShared Ride, Lyft, Lyft XL, Lux, Lux Black, Lux Black XL. Lyft was developed in 2012 by Logan Green and John Zimmer as a service of Zimride which was a long-distance ridesharing company founded by them in 2007.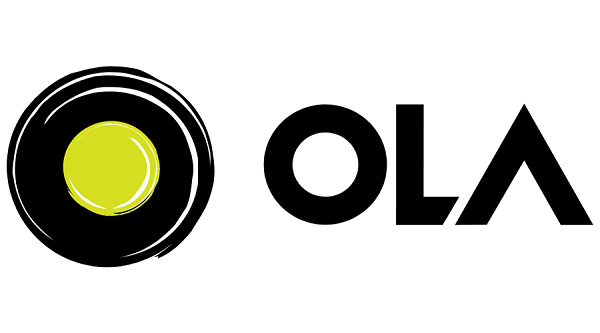 Ola Cabs: Ola Cabs is an India based online transportation Network Company which was developed by ANI Technologies Pvt. Ltd. Ola was estimated at around $3 billion in April 2017. Ola Cabs was founded in December 2010 in the form of an online cab aggregator in Mumbai and right now it is located in Bangalore. The company has now expanded to a wide network of over 1, 000, 00 vehicles across 169 cities. Ola offers varying levels of service that range from economic to luxury travel. They claim to achieve 150,000 bookings per day on an average and bosses 60% of the total market in India.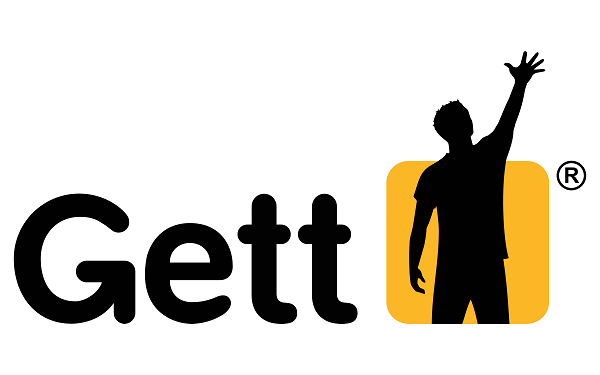 Gett: Gett which previously was known as getting a Taxi, is a world-famous global on-demand mobility company that connects various customers with daily transportation, goods, and services. Customers can easily order a taxi either via the company's website or by the use of the company's GPS based smartphone app. This app was developed and launched by the Israeli company GetTaxi. The application is compatible with both Android and iPhone platforms. This app at present operates in over 100 cities including that of the United States, the United Kingdom, Israel, and Russia.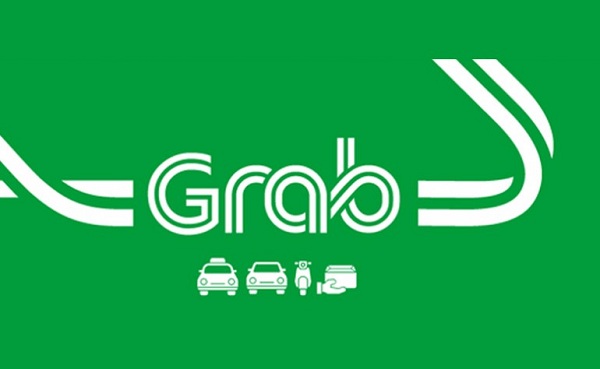 GrabTaxi Holdings Pte.: Ltd. Grab is a major Singapore based technology company that offers ride-hailing, food delivery services, ride-sharing, and logistics services via app in Singapore and surrounding southeast Asian nations Indonesia, Malaysia, Philippines, Vietnam, Myanmar, Thailand, and Cambodia. According to reports, it competed with Uber but Grab's acquisition of Uber's Southeast Asian operations in March of 2018 stamped it as the only quality ride share service around the region. Grab is also thinking of opening a new development center and office set up in Seattle to act as a major tech hub in order to attract talent in the US.
Why should one develop a taxi mobile app
Do you have a successful taxi business and aim to gain more recognition and earn more revenues? Well, in that case, creating a taxi mobile app would be just right for your taxi business. There are a number of countries where taxi mobile solutions have revolutionized the market as they are ideal to enhance the user engagement and retention rate. Therefore, if you are a budding entrepreneur, who aims to create a taxi booking mobile app like Uber and charge a percentage from ride fare, then it is just a great idea for a mobile app.
What are the types of Taxi Booking Apps
Here, let's find about types of Taxi Booking Mobile Apps:
Taxi Service App Presently, there are numerous different types of taxi booking mobile apps in the market. Now one of the types is suited especially to the ones who are already an established name in the taxi business and are having their own fleet of cars & drivers. These businesses can make use of a taxi service app as an extension of their taxi business. When such a company creates this kind of app, it gets easier for its customers to book a ride and with this, they also put themselves in front of the larger client/customer base. Creating a taxi service will bring in a lot of comforts and ease to their drivers as well. For services like these, you would require a server that can handle multiple user requests as well ensures that taxis are delivered to the user's current location in the shortest possible time.

Independent Taxi Booking Service App If you are just entering into the taxi business, then it is certain that you do not have a fleet of cars. Thus, as a new entrant in the block, you can create an Uber-like Taxi booking mobile app, providing a mobile booking service to the taxi drivers. Now, there are two ways to do it, one is simple and another is complex.
Simple: This involves providing a taxi booking solution involving a single app for users which offers a list of can services with all details such as contact details and prices and also the feature to call directly and order a cab themselves. An additional feature to consider here is a map with the destination points and a fair estimate for the ride, taking the price per unit, mileage, distance, etc.
Complex: Now this version is very much like Uber and it is also a complex & fully-featured taxi booking solution. Here you will require a server and also a lot of investment in back-end development along with investment that is made at the front-end. This consists of two versions of the mobile app, one being a rider or passenger and the other for taxi drivers. The complex version involves forming partnerships with taxi firms or with individuals.
How the app functions
Using GPS functionality in mobile, the server identifies the rider's exact location and then it notifies the taxi driver who is closest to the rider, who is trying to book a taxi, location. It is crucial in the app that you are well aware of the driver's exact location. To have exact & updated information on the customer's location, requests can be sent to the server at a pre-defined interval this could be an hour, 10 minutes or even every second.
Revenue Model of the Uber-like Taxi-Booking Mobile App
Well, mainly there are two ways in which Uber app earns money, one being through taxi fares that are charged from riders/passengers and other being via promotional offerings & partnerships usually involving third-parties. Collaborating with the drivers/owners, Uber fixes a minimum charge at which they operate. Through Uber, they get online bookings from the mobile app and charge a commission from them. Now this commission can be anywhere between 20-25% of the total amount charged for the ride.
Dynamic Prices Often during the heavy rains, bad weather, bad traffic situation or on the public holidays, the demand for the rides can be heavier than the number of taxis available. Thus, on these days, the clients have to face price surges on the rides they booked. However, the price surge situation is communicated clearly beforehand to the riders prior to booking the ride.
Third-Party promotional partnerships Apart from earning the revenue from the commission, the Uber platform also makes money via promotional partnerships with the bigger brands like Spotify, BMW, Hilton, Pepsi, and more. Thus, through these partnerships, they establish a win-win situation as:
Uber gets money
Brands get exposure and an audience
Customers receive treats, gifts, or benefits from marketing campaigns that are run by big brands. Like, in the BMW campaign that was run in the selected cities, the riders got to ride in the BMW7 series as they were getting promoted.
So now you know all the ways to turn to richie rich with all the efforts that would be making things easier for you. If you are looking forward to building a strong presence in the market then you are at the right place.

Features of the Taxi Booking App
The new reality actually appears to run on applications. Considering anything that an individual would need some assistance with there is an application accessible for it. A well-designed and easily put up application is attractive and makes you need to utilize them, while inadequately planned ones are simply disappointing and don't do what we need them to. While a few rudiments like ease of use, usefulness and format help the client experience, perhaps the most grumbling about issues with applications are the highlights, be it absence of expected ones or awful utilization of those which are there.
When you have your essential thought, the format, and shading plan right, you need to begin contemplating what the client really needs, since, supposing that you don't address their issues, a rival may, and subsequently, you could lose critical business. There are a couple of highlights which are ideal to have and some which are absolute necessities, yet many will make your application truly stand
The features mainly consist of three panels, they are:
Features of the User Panel: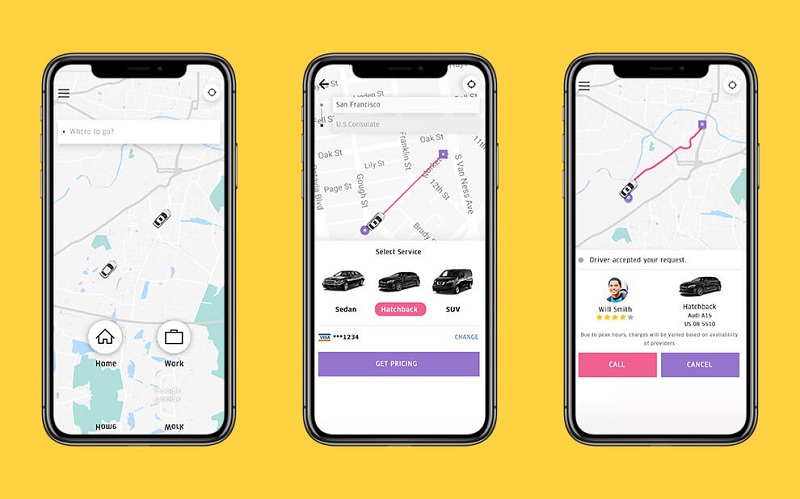 Registration
Home Screen
Track Location
Request a Ride
Get Booking Confirmation
Get & Pay for Ride
Rate Driver
Outstation
Airport Ride Booking
Receive Notification (Push & SMS)
My Account
Features of Driver Panel:
Registration
Track Location
Login
Get a Request
Start & Complete the ride
My Account
Rate User
Receive Notification (Push & SMS)
Features of the Admin Panel:
Login
Manage Users
Manage Drivers
Manage Sub Admin
Manage Requests
Manage Vehicle
Manage Rides
Manage Earnings
Area Manager
Content Manager
Additional Features
When talking about the feature-set our experts make it a point that your product is designed and defined in a way that it impresses the audience. We research the market well to make sure there are no loopholes and the pitfalls in your competition's products are all covered here.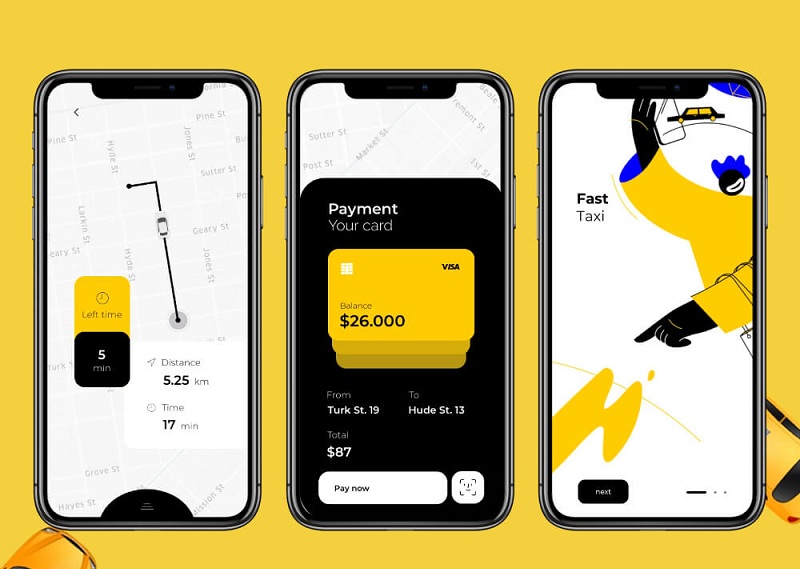 Push Notifications: This feature is essential to keep both the drivers as well as passengers notified. It is an integral part of communication with users to keep them informed of the ongoing events.
GPS Tracking & Navigation: GOS technology is useful in determining the current location of the passenger as well as drivers. Also, it allows the users to find cars with maps integration and positioning. In order to know about the distance and run the routes, the routing server will be required.
Real-time Data Analytics: This feature offers the Admin an overview of trip statistics, payroll & earnings. It gives a fair idea to the drivers about their earnings through the app. Using this app functionality, the user can use the pie charts and other third-party APIs with the help of travel data. With charts & helps, users will be able to visualize things way better than raw datasheets.
Intelligent Queue Algorithm: This functionality allows the taxi service providers to distribute jobs between drivers in a fair and handy manner. The app forms a queue of all the drivers who are reachable within the five minutes to the customer, and sends a job request to the available driver.
Automated Dispatch with Driver App: Driver app is built with sheer perfection, so it gets easier for the drivers to navigate the crucial data. This data can be managed easily with their smartphones. This functionality is useful to send clear order instructions on the driver panel. It helps the drivers to get clearly visible orders with important data on the screen. It improves accept or reject decision-making and a lot more can be done using this feature.
Automated Drivers Billing & Payouts: This feature is useful to automate payment acceptance from the drivers. Different subscriptions, payment methods, and payment schedules can be set, like drivers can be charged per monthly/weekly/daily/or per order basis. Or a fixed percentage and amount of total earnings can also be charged. It can combine different payment subscriptions as well as automatically calculate and charge drivers on a set billing period. At the same time can also be transferred to your drivers on a weekly/daily basis.
Personalized Service: This feature is useful to offer personalized service to the app users, like in case of passengers the locations can be suggested as per the past bookings and a lot more can be done.
Role-based Dashboard: This functionality is mainly useful for the drivers as it reflects the bookings completed, etc. on a daily/weekly/monthly note.
Heat Map: This functionality which is being used by apps like Uber and Lyft, shows the busiest time of one location so that the passengers can book the can accordingly.
In-app Calling & Chat: Once the taxi or a car is booked, the passenger can make free calls to the driver from the mobile app itself.
Multiple Payment Option: This feature allows the passengers to make easy payments using their Debit/Credit cards, Braintree, PayPal, Stripe, or other multiple payment modes to pay for their ride charge. This can be done by adding your card to the system and then the payment can be made in a hassle-free manner.
Marketing Tool: Passengers are sent various discount offers and coupons from time to time, so they are encouraged to use the taxi-booking service more often.
Bill Splitting: This functionality enables the passengers to split bills among themselves.
Loyalty Program: Codes or digital coupons are generated to offer a discount on trips to loyal riders.
Voice Recognition: This feature enables the usage of voice commands to hail taxis. Next, comes the technology used to create the app.

With these interesting features we make it a point that the solution that is delivered to you are interesting and highly rewarding. These features would make your end-users and service providers easier to communicate with each other and bring on the screen an experience that resolves all troubles.
How to Choose Your App Development Partner to Create a Taxi-booking App like Uber?
To create a great feature-rich Taxi-booking app like Lyft and Uber app, it is vital for the right Taxi-booking app development company. Out there you can easily find numerous mobile app development firms offering amazing service all across the globe. Simply ensure that as you choose the app development firm, the team that would be working on your app is high-class, highly experienced, and well-qualified.
When hiring a team for your project, it is important that you look forward to the ease of the communication. Also, the time zone is very important and the area. When you hire on-demand taxi booking application India they should make it a point that the results delivered resonate with your business objective.
Required Team Structure for Taxi Booking App Development
The development process is quite a hideous task and involves a lot of people in it. It is important that the team involves you with the modifications and changes to make sure that the results delivered are picture perfect and help you earn the best.
For developing an app like Uber, you need a set of professionals, like: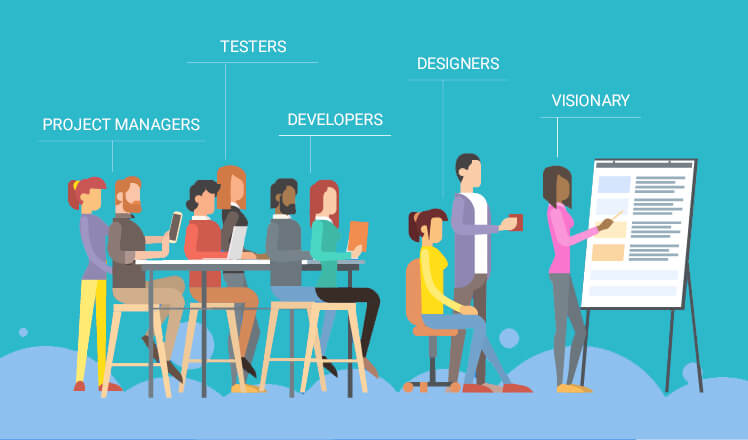 Project Manager: To manage the project and ensure that all the milestones are delivered on the due date. Connect with the client for reviews and mediate between the clients and developer.
Designers: Bring on the screen class solutions that are easy to navigate and in accordance with the target audience. The ease the audience gets in using the application the popular the application.
Developers: They turn the idea into reality. The app development team takes care of the fact that the best languages are used to deliver solutions that can help you get the best results in some times.
UX/UI Experts: They bring on the screen the experience that makes it easier for the end-users to use the applications.
The team brings on the screen an experience that is not just innovative but also keeps you in the loop so that you are always a part of the development process. With regular reports and verifications, we ensure the final product that is delivered to you is better than the projections and helps you earn the best results.
How much it Cost to create a taxi-booking mobile app like Uber
Often our experts are asked to deliver solutions that would make it easier for the end-users to commute around the boundaries of the cities. The cost to develop a taxi-booking mobile app mainly depends on three factors like the number of platforms on which the app is to be developed, size & complexity of the mobile app, and the nation where the app development company is located, because different nations have different hourly rates, like:

U.S. Based Development Company: $50-$250/hour Eastern-Europe Based Development Company:
$30-$150/hour India-Based Development Company: $10-$80/hour
Calculating it all, to get a taxi-booking app developed in India, the cost will be somewhere around $10000-$25000 for a single platform (Android or iOS). However, if you are ready to spend more, then you can get a quality app developed for both the platforms and with advanced features for a cost up to $35000.
The cost of the development of a Taxi-booking app like Uber isn't a lot. It is fairly defined by the features you have included, hybrid or native application, area of the development and the technology used. After delivering hundreds of taxi booking applications in the market our experts have earned the reputation of being the most renowned development team in the market.
Wrapping It All Up!
So are you looking forward to setting up a business that makes it easier for your customers to commute? Well, we have a team of highly experienced and well-trained developers who would make it easier for you to enjoy the profits your business generates. With Artificial Intelligence and Machine Learning being the most talked-about technologies, GPS and maps to play an important role.
With a lot of innovative features and interesting solutions, we make it a point to take your business to the new horizons of the business arena. You can always return to us to upgrade your solution to stand in the competitive market.
Just connect with us over a cup of tea and let's see what you are looking for.