Today, with over $1.5 trillion a year, the fashion industry is evolving quickly. Traditionally, manhood would take so much time, delimiting the results. To keep in mind all kinds of consumers, from child to old, men to woman with different personalities and colors, sense of fashion, and a merging of versatile ethics discover new features in the fashion industry.
It's no surprise that today people are more conscious about the environment, pollution control, and fair use of waste products. This opens the scope of newer technology trends to deprive the fashion and clothing industry.
We are living in the ultra and Insta age of technology. We can easily see the fast changes recurring in the social media platforms. We get the idea about the consuming behavior of people, what kind of latest appeals of clothing they would try their hands on. Industries take the charge to explore the possibility in the future of fashion to place them outside the crowd and avail the type of products their customers are more likely to prefer.
By making unwanted bulk of clothes creates a wastage ultimately and there is no sense to keep producing large amounts of apparel in advance without knowing how it will cover the market's demand.
From a brand point of view, it's a great opportunity for the future of fashion industries to blend themselves with the digital technologies to further enhance customer retention and engagement and reach out their mark in the new global marketplace.
Reshaping The Future Of the Fashion Industry
People are more prone to getting introduced to the term minimalist and call them fashion icons. At the same time, they are concerned for sustainable solutions which help to reshape the fashion landscape.
To endure all such preferences of consumers, big industries would rely on influencers and campaign social media strategies which ultimately help them to grow fast and fulfills the consumer demand to pull the chain of demand and supply along with the customization.
Correct use of technology leads to improving the ongoing growth of industries and also optimizing the cost of suppliers, designers, workers, manufacturers, distributors, and marketers.

Various technologies are there which not only create global impacts to the fashion industries but other industries are making their room large with the use of them. Some of the best technologies for future industries are Artificial Intelligence (AI), Sustainability, Augmented Reality (AR) /Virtual Reality (VR), 3D Printing, and many more.
What Are The Latest Technology Trends In The Fashion Industry?
Let's explore in-depth the possibilities of AI, AR/VR, 3D printing, and more for your fashion brand. The behavior of consumers is ever-changing. The brands and their people must retrieve a new horizon of technological senses and match it with the consumer demand and their expectations.
Next, we are discussing the present and futuristic techniques and technologies which can reshape the fashion landscape.
Artificial Intelligence Is Your Customized Fashion Stylist
In the last couple of years, AI has been able to understand the behavior of consumers and predict the current style trends. AI improves the customer service technologies to manage the supply chain management profitably. Overall AI customized the consumer's preferences and choice of their product suggestion to enhance the shopping experience of customers, promote their marketing campaigns, and boost sales.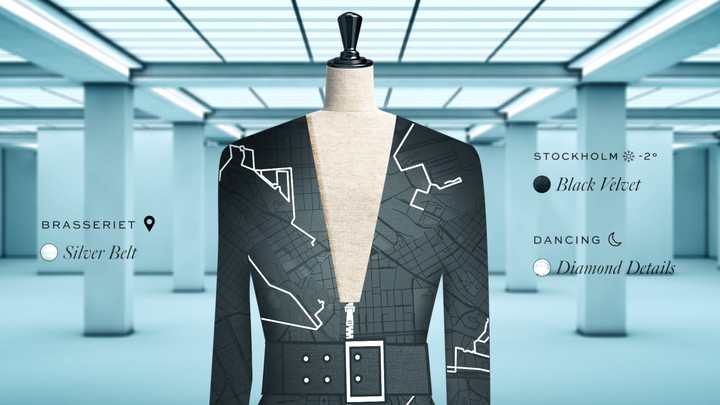 AI not only follows the patterns of current trends but it helps to plan, predict and improve production levels to limit overproduction. It uses advanced algorithms to track customer actions and suggests the right choice of products. This saves their time, improves their experience, and promotes them amongst the competitive environment of other brands.
One of the giant e-commerce development companies, Amazon, has covered a project with some Israel-based researchers who use Machine Learning algorithms to pick some apparel and find out whether it is stylish or not. They used to extract several images and understand their patterns and create similar images from scratch.
Another big tech company, Google has its Project Muze, which they use to understand the different parameters like colors, textures, style and make decisions on behalf of that.
Similarly, there are many fashion brands like Finery and True fit that use AI analytics to create fully functional virtual wardrobes to find their perfect fit size and styles in reduced time.
Brands like Taylor Stitch and Gucci offer digital showrooms to their customers to promote the idea of 'try-before-you-buy. Similarly, you have heard the name of Lenskart, a big name for online eyewear, uses image recognition technology to let the customer visualize the frames on their face before coming to add it to the buying cart.
IBM with one of the tech institutions collaboratively worked on a project known as 'Reimagine Retail' to understand the customer sentiment and help them to adjoin with the trending themes, shapes, sizes, and colors. Suggest the customer with the new designs with the mix of consumer's choice of color, pattern, and textiles.
Sustainability with Novel Fabric
As the Environment Protection Agency reports over 12.8 million tons of clothing waste are dumped into landfills annually. Due to this approximately 2 billion tons of greenhouse gases are surpassed over the climate, reports by McKinsey. It's more than the greenhouse emissions by flights and transportations
The apparel industry generates large amounts of carbon footprint mainly due to the textile, fabric material, shipping construction, and transportation.
We should think again that the fashion industry would not in the future turn out to be an exhausting fashion market if the emissions are not controlled. Our designers are more eccentric if they serve their timeless pieces suitable for the environment. As a result, more big brands are moving to choose sensible and environment-friendly brands over fast and devastating fashion.
Below are the measures that should be taken to promote sustainable fashion solutions.
Brands like Levi's can reduce the CO2 content from their product using recycling. Adidas is marked to sell around 18M pairs of recycled shoes from plastic waste.
AI helps to reduce the number of product returns by predicting the consumer's behavior in the early stage. This lowers the cost of transportation.
Some brands are using alternatives like extracts of the plant, pineapple leaves for making leather-like material. They are more sustainable and long-lived also.
Bolt Threads uses proteins of mushroom to create a leather-like fabric called Mylo. These options are both lovable by consumers and sustainable options.
Secondhand clothing and virtual prototyping reduce the consumption of new manufacturing and cost. It also helps to promote the refurbished apparels and reuse them. People try out clothes using virtual stores with AI.
Augmented Reality (AR)/Virtual Reality(VR) To Transform Customer Experience
Combining the two worlds under one place is where the term Virtual Reality and online retail coexist. The fashion industry expands its reach and spreads its brand value by enabling its customers to opt for things virtually. VR and AR technologies give a real feel to customers. It enhances their shopping experience and engages them for more on their platforms.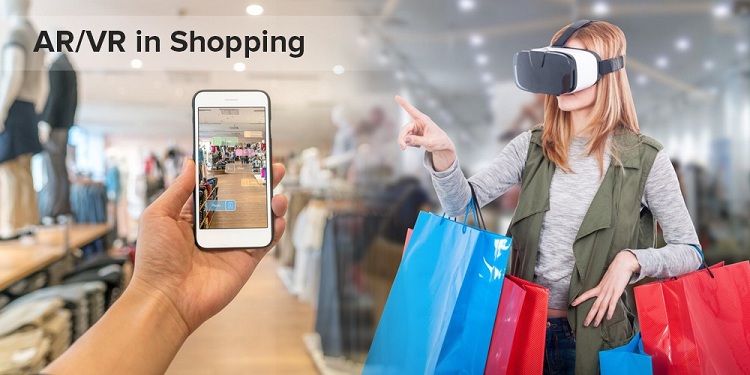 Several brands consider VR and AR technologies most prominent for their best online experience to users.
Obsess uses the above technique to promote marketing by using AR pop up and interactive catalogs. Turn the user's screen into virtual 3D reality so they can feel the real physical experience of the store.
Amazon uses AR in its fashion segments. They facilitate virtual mirrors to the customers so they easily try out products at home, make them think more accurately about their choice, and make the right decision while placing their orders.
Virtualize, another brand, secures online virtual illusion to their customers so they find the accurate size and fit for their garments.
CLO technique triggers brands to customize their designs instantly which improves the quality of design.

Using the technology minimizes the waste and at the same time reduces the error to buy which product by the user.
3D Printing For Customize Fashion With New Creativity
Old traditional sewing and making of garments would result in fabric waste and affect the environment too. 3D Printing allows them to reduce waste by 35% and more sustainable solutions for industries.
3D Printing techniques using mechanical arms to create new apparel. Digital knitting transforms the image into reality within less time and saves the cost of manufacturing.
Many names are using this technique like Shima Seiki, who make seamless garments using cones of yarn within an hour.
Clients like Lady Gaga, Beyonce wear dresses made with 3D prints. 3D Printing makes customization and on-demand production very fast.
Conclusion
To sum up, customer's purchasing habits are changing rapidly and if you want to keep your brand much more efficient with consumer demands and expectations then you must start exploring the world of technologies.
If you would like to delve into the hands of fast aid technologies for your fashion identity, we would be thrilled to discuss them with you.