In the last few articles, we have discussed various areas of Healthcare that can be impacted great with healthcare-related systems such as Medical Apps, EMR, Hospital Management systems, and the list is pretty long. Now, today the Electronic Health Information Exchange (HIE) will be in focus.
So what is basically Health Information Exchange?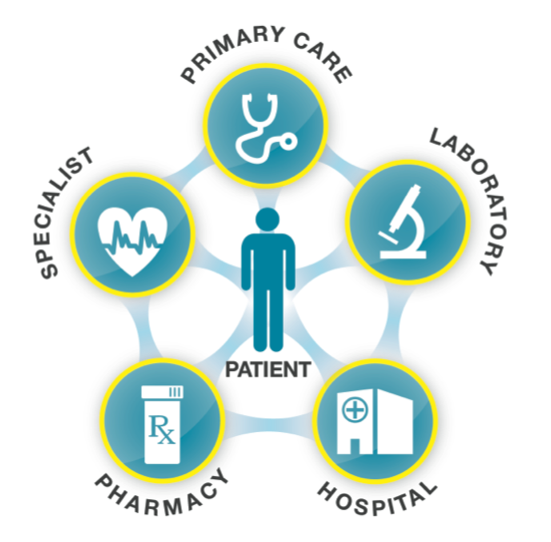 Well, its major functioning is to allow doctors, nurses, pharmacists, and other healthcare providers and patients to access & securely share patients' vital medical information electronically. This results in enhanced speed, better quality, safety, and reduced patient care cost. Even though secure electronic data transfer is available all across, still a lot of the medical information is stored in paper like it could be in filing cabinets at a number of medical offices, or it could be found in folders and boxes in patients' homes. So, as this medical info is shared between the providers, it usually happens by fax, mail, or in all likelihood, it is mostly shared by patients themselves, who have been carrying their records from appointment to appointment.
Now even though the HIE System can't entirely replace healthcare provider-patient communication, still, it can hugely enhance the completeness of patient records (which can greatly impact care), after all, past history, current medications & other information is reviewed jointly during the visits.
With appropriate and timely sharing of crucial patient data & information, it is possible to make informed decisions at the point of care and it allows providers to:
Decrease Duplicate Testing
Improve diagnoses
Avoid medication errors
Avoid readmissions
Now, in case a healthcare practice has successfully integrated faxing patient information into their business process flow, they are certain to question or think of reasons as to why they should transition to a health information exchange system. Then, they should know there are a number of benefits they get to enjoy with an information exchange system, despite the means to which is it transferred. However, the value of electronically exchanging is the standardization of data. Once the data is standardized, the data that is transferred can integrate seamlessly into the recipient's Electronic Health Record (EHR), thus further enhancing patient care.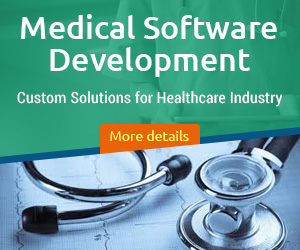 In case, lab results have been received electronically & incorporated into a provider's EHR, then a list of patients with diabetes can easily be generated. Then, the provider can determine which of these patients are dealing with uncontrolled blood sugar, and thus the necessary follow-up appointments can be scheduled accordingly.
What are the key forms of Health Information Exchange?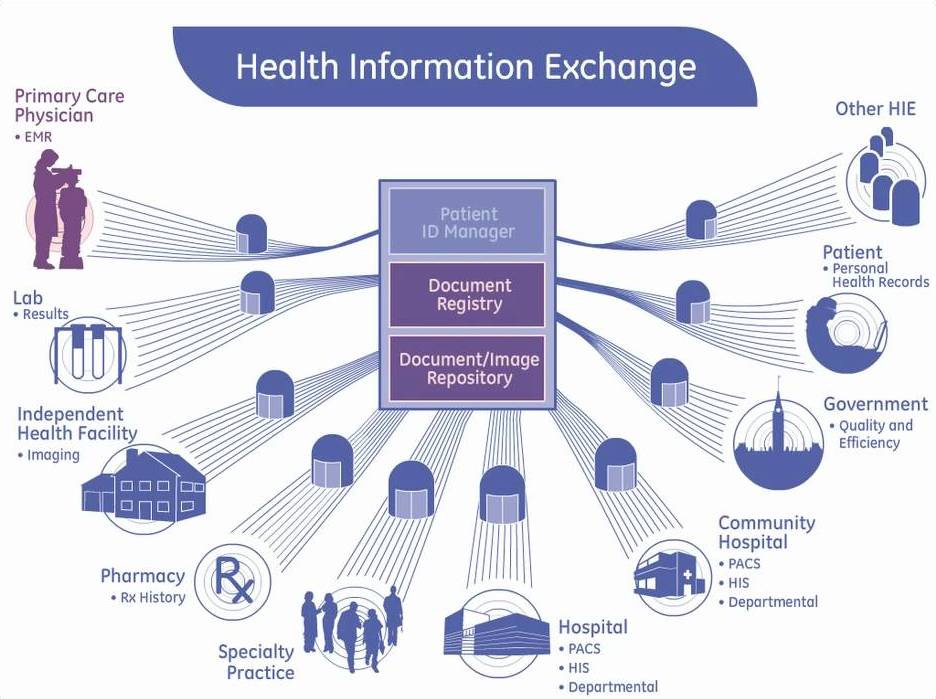 ?
At present, there are three key forms of health information exchange:
Query-based Exchange: It enables the providers to find and request information on a patient from other providers. This one is often used for unplanned care.
Directed Exchange: It able the providers to send & receive secure information electronically between care providers thus supporting coordinated care.
Consumer Mediated Exchange: It enables the patients to aggregate & control the usage of their health information among providers.
Read More: How to Develop a Telemedicine app on the concept of Doctor on Demand?
The foundation of technology, policies, and standards, required to initiate all these three forms of health information exchange is complete, tested & available. Now in the coming section, we will explore detailed information & example scenarios for each of these above-mentioned forms.
Query-Based Exchange
Now this form of HIE is used by providers in order to search & discover accessible clinical sources on a patient. This kind of exchange is usually used while delivering unplanned care. For instance:
Emergency room physicians use query-based exchange in order to access patient information, like medications, problem lists, and recent radiology images, thus to adjust treatment plans to avoid adverse medication reactions or duplicative testing.
When a pregnant patient heads to the hospital, query-based exchange assists the provider to obtain her pregnancy care record, thus it enables them to make safer decisions about patient care and her unborn baby.

Directed Exchange
This kind of exchange is used by providers to send patient information easily & securely, like lab orders & results, patient referrals, & discharge summaries, directly to another healthcare professional. This information is sent over the internet in an encrypted, reliable & secure way amongst the healthcare professionals who already know & trust each other, and it is commonly compared to sending a secured email. This form of HIS enables better & coordinated care, thus it benefits both patients and providers. For instance:
A primary care provider can send electronic care summaries that directly includes problems, medications & lab reports to a specialist when referring their patients. This information helps in informing the visit and prevents the tests from duplication, redundant collection of info from a patient, medication errors, & wasted visits.
Directed Health Information Exchange Systems are also being used to send immunization data to public health organizations or also to report quality measures to The Centers for Medicare & Medicaid Services.
Consumer-Mediated Exchange
Well, this kind of HIS provides patients with access to their health information, thus it enables them to manage their healthcare online in the same way as to how they might be managing their finances via Online Banking. As, when patients are in total control of their own health info, they are able to take active participation in their care coordination by:
Tracking & monitoring their own health
Identifying & correcting wrong/missing health info
Identifying & correcting wrong/missing health info
Providing other providers with their health info
What are the benefits of Health Information Exchange (HIE)?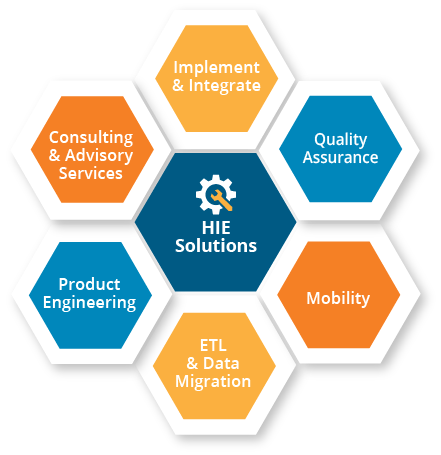 There are a number of benefits of this kind of health information exchange. In fact, in order to better track & share patient's complete medical history, many healthcare providers are taking active participation in Health Information Exchange, as it helps in facilitating coordinated patient care, reduces duplicative tests & treatments & avoids costly errors. This practice is constantly growing among healthcare providers as the need for HIE is clear & its benefits are certainly significant. Meanwhile, they include:
Reduced health-related costs
Provides a basic level of interoperability among EHRs (electronic health records) maintained by individual physicians & organizations.
Provides the backbone of technical infrastructure for leveraging by State & National-level initiatives.
Enables effective deployment of emerging technology & healthcare services.
Creates a potential loop for feedback between the health-related research & actual practice.
Enhances public health reporting & monitoring
Elimination of redundant or unnecessary testing
Offers caregivers with clinical decision support tools for better and effective care & treatment.
Better efficiency with the elimination of unnecessary paperwork
Encourages consumer education & patients? involvement in their own healthcare
Provides a vehicle to improve the quality & safety of patient care by reducing medication & medical errors.
Do Health Information Exchange systems allow error prevention by ensuring that each one involved in a patient's care is it a primary care setting, specialist's office, or emergency department is having access to the same information. HIE encourages efficient care and, for this, it enables automatic appointment reminders or follow-up instructions which can be sent to the patient directly and prescriptions can be sent to pharmacies directly. Besides, HIE reduces the amount of time spent by patients filling out paperwork & briefing their providers on their medical history. This allows more and more time for discussions regarding health concerns & treatments and also saves tons of time for both providers and patients. This way, the Health Information Exchange is great in reducing costs and enhancing health outcomes.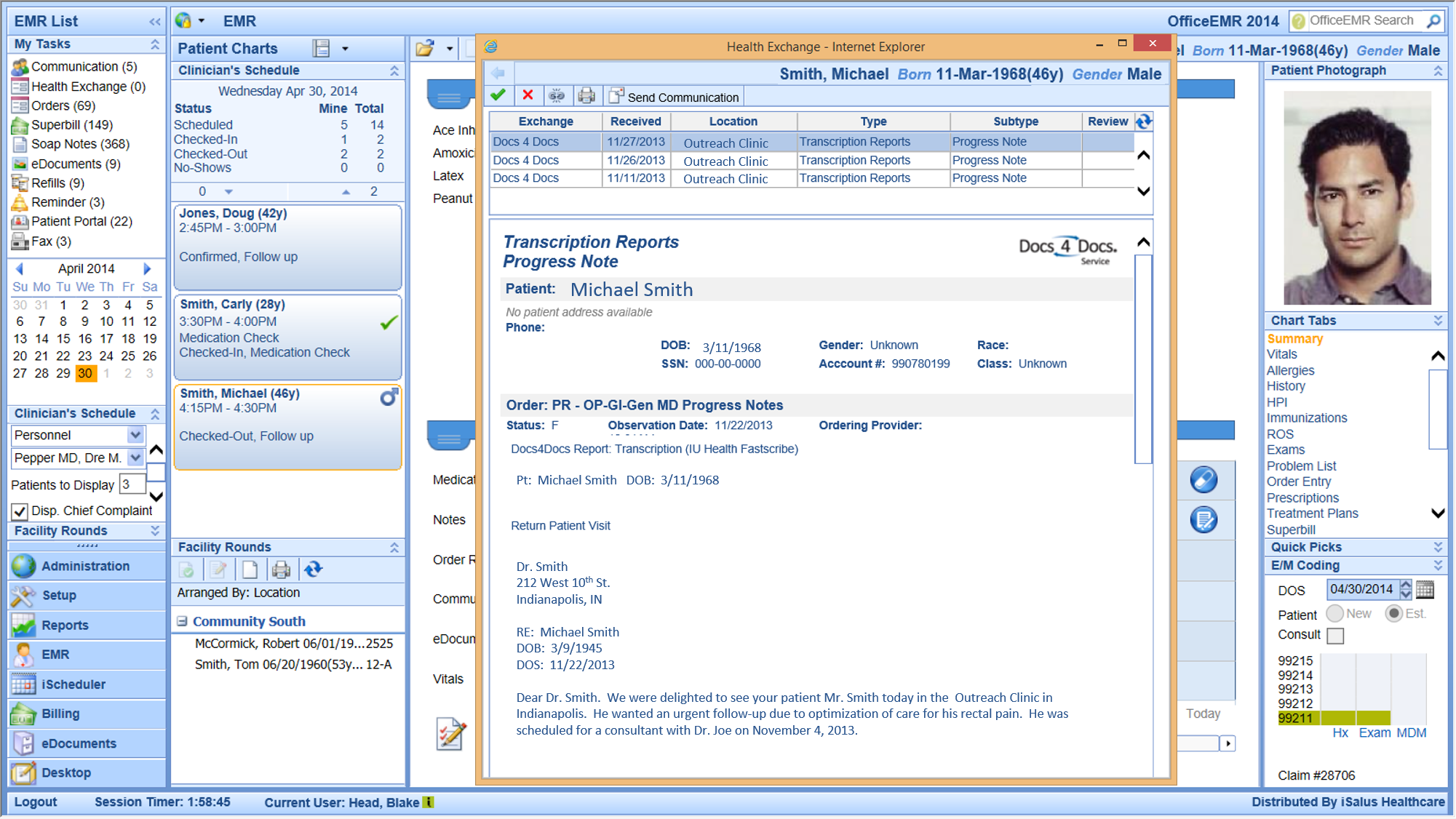 What significance does HIE hold for public health?
It has been for years that medical records of patients have been transferred by patients themselves (as they carried their medical history from provider-to-provider), or by the fax machine. Thus, HIE offers a number of benefits over these conventional methods of patient data exchange.
Here is how it happens
Transient population – Well, the population treated by a public health professional is a lot more likely to be transient and moving between cities or states. In the case of hospitals and clinics, the ability to pull or send a client?s health record helps in ensuring that those clients receive continuity of care and get the best possible treatment even when they move.
Level Playing Field – This is certainly the best benefit that can be offered by HIE Solutions: Level Playing Field. A Health Information Exchange system gives public health as much priority as a hospital. In the case of a public health agency, it offers a different kind of care, however, it is as important.
Patient information all at one place – The public health professional exactly knows where to obtain the patient info because all of it is held in one place, i.e. HIE. It is greatly helpful in cases when a patient:

Might not be able to well communicate that info to the provider
Might forget where they were seen last
Also Read: Doctor on Demand Mobile App Development Cost and Key Features
Most up-to-date information – An HIE gives public health professionals access to the most up-to-date patient info in the medical record.

It reduces any chances of medication errors/misdiagnosis, also ensuring the elimination of duplicate testing.
It helps in improving accuracy in diagnosis, enhances public health reporting, protects patient safety by offering full medical pictures & helps in reducing costs.

Standardization of information in a patient record – This is yet another benefit of Health Information Exchange. To be able to send data to HIE, an electronic health record (EHR) must be able to put the data into a language that is commonly understood, with standard fields, this way it can easily be understood by the receiving provider.
Connect Automatically – It allows the public health professionals in connecting automatically to the HIE thus obtaining patient medical data, this certainly is a lot easier as compared to manually transfer patient data.
Meanwhile, the best mean to ensure the exchange of meaningful data is to employ EHR system (electronic health records) that are able to create and send CCDs, and at the same time, it also allows charting data in a meaningful and consisting way, via the use of standardized terminology.
Determine which exchange service providers are available to you
Now the advancement of HIE varies from location to location and all the nation's government is consistently making efforts for modernization of how patient health information is stored & shared. Resources available to the providers help in navigating these efforts. You need to understand what exchange service providers are available to you or you can choose a better option, which is to find a Health Information Exchange Development Company as that will do all that for you.
Why is it important to choose the right HIS system development company?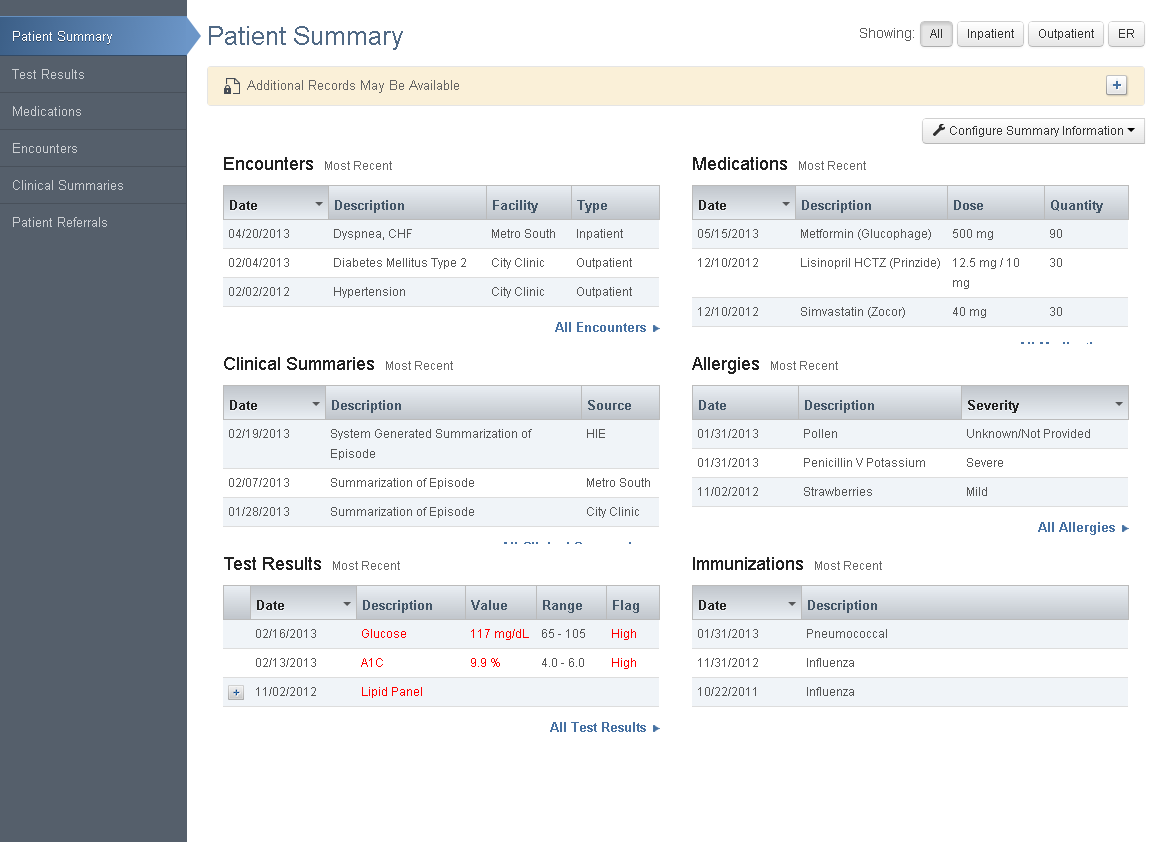 As you go on to choose the Custom Healthcare Information Exchange Software solution you must be clear about a few requirements that will be playing an integral role in the development of the portal. The software should be:
Easy-to-use & feature-rich
Work efficiently on all devices (Mobile, Tablets & Desktops)
Integrated with the EHR system of the healthcare practice
In compliance with HIPPA, HL7, And GDPR
EPA (Electronic Prior Authorization) Integrated
Once you are sure that the chosen Healthcare Software Developer Company will be able to offer you with these crucial features, you are ready to move forward.

How to determine the cost to develop a Health Information Exchange System?
Well, there are myriad of aspects that are to be considered to decide upon the cost to develop an HIE system. After all, it happens to be a massive system, as it consists of huge data (patient information) and is used by the health providers (doctors, nurses, clinical staff, and patients) all at this one place. Now, as it comes to determining the development cost of the system, there are numerous factors which affect it, like:
Basic Features & Functionalities
Advance & Additional Features
Size of the development team
Certifications & Compliances
Development Partner Location
Third-Party API Integrations
Book Free Health Information Exchange Software Development Consultation
Conclusion
HIE certainly has all the efficiency to solve one of the major challenges of the healthcare IT industry, which is if the market takes advantage of them. Today HIEs are used both in public care and private care facilities and the opportunities with HIE systems are definitely immense.