The app development market is growing at full swing and developers are constantly looking to experiment with new technologies. Mobile app development has been around for a long time now and most businesses today have realized its significance and looking to get an app developed in order to grow further. So as the developers are busy developing these mobile apps, they also looking to establish further by stepping into the landscape of wearable devices.
Now the wearable gadgets have been around for a long time now, and so are the wearable apps, but it is only now that they are gaining prominence, with products like Google Glass, Apple Watch, HoloLens, Pebble, Fitbit reining the market. And this is the reason why most developers are looking to enter into wearable development.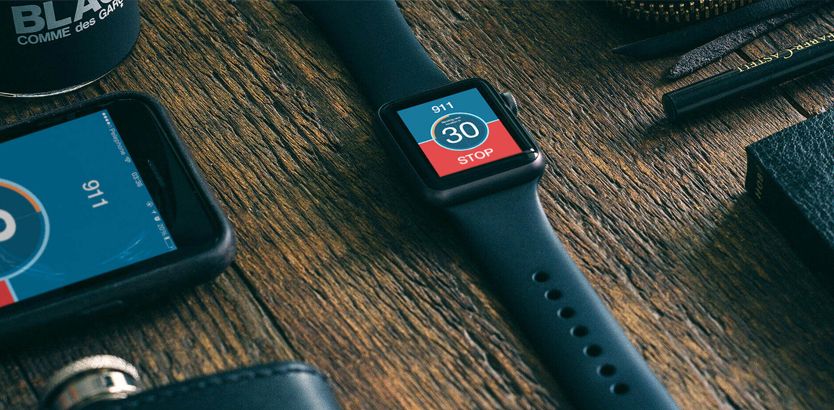 Not just the developers, but the advent of wearable technology has even raised curiosity among various sectors and many of them are endeavoring to explore its potential and relevance. Many businesses are already getting in touch with the wearable app specialists to harness the capabilities of wearables. A number of businesses have even started investing in wearable technology and they are developing efficient applications to boost user experience, enhance performance, and make these devices desirable to consumers.
Even though some great features come with these small devices, the developers face some major challenges while developing wearable apps.
In this blog, we will be discussing some of these major challenges, they are:
Constant demand for wearable apps
The wearable market is constantly blossoming and there are new devices being introduced in the market constantly. Due to this, there is a huge demand for wearable apps as well from the businesses and they are looking for wearable app development. This is why developers are required to pace up things in order to present users with efficient and innovative wearable apps.
Platform specificity
For wearable apps, it is a must to have the cross-platform capability, like we have Google Glass as an instance like why apps created for a specific device fail at garnering prominence as compared to the cross-platform applications. And with more and more options coming in for the wearables and with increasing competition, the apps working well for the multiple devices are certain to rein.
Tethered devices
With smaller screens and limited functionality, most wearables are tethered devices relying on the other larger devices to access all features of the app. Thus, they become pretty useless if the smartphones/tablets they are connected with, stop working or have low battery. Also, wearables that are connected via Bluetooth need to remain in range and often this results in tether breaking situation.
Related blog: How much does it cost to develop a mobile app?
Speed
With the rise in competition, it has become essential that app development for all of these devices is done effectively and quickly. As per the wearable app development experts, the sooner the app is launched in the market, the higher is going to be the response.
Battery Life
Most wearable devices out there have shorter battery life. And hence in case, your application consumes a high battery, then the wearable device would drain earlier. This has a tendency to affect app usage and it also increases the chances of app uninstallation, as no one prefers changing their devices time and again.
App Updations
Wearable app development is a trending topic right now and the experts are constantly coming up with the rapid & effective changes in this arena. Thus, it becomes essential for your application to remain updated with the latest trends & technologies. And this is why it is a challenge for developers to stay in the market & ensure lasting success.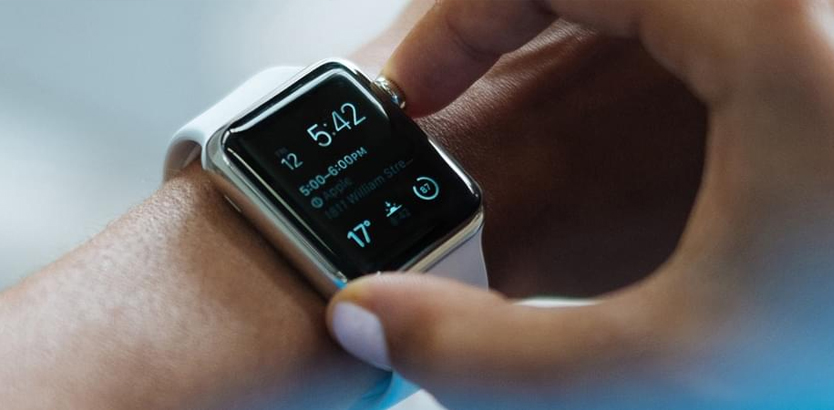 Cross-Platform Compatibility
Creating a wearable app for either wearable devices for individual platform or for all, is another challenge faced during the wearable development. Like, if you are creating an application for a single platform, it limits the target audience. On the other hand, if you consider creating a customized wearable app, then the coding will be different.
Data Security
There are many people out there who prefer to not invest in the wearables as they have concerns regarding privacy and data security. After all, data sharing is one crucial feature of wearables, thus it is vital to take necessary security measures to protect sensitive information.
Functionality
What makes wearable truly desirable is its mobility and ease-of-use. This is why the applications created for these gadgets must be developed keeping these two primary features in mind. As per the experts, users' needs should be prioritized while creating wearable apps rather than just releasing a replica of any existing application.
User Interface
As compared to phones & tablets, wearables have smaller screen sizes, and thus the user interface also differs in their case. And here comes the challenge for the developers. To face this challenge, the wearable app developers are advised to focus on simple & rapid user interaction, voice commands, and passive data collection. Flashy icons & detailed navigation must be avoided as there is not enough space in these devices.

Final Note
This article clears tells about the common challenges faced by developers in the development of wearable apps. Thus, they can easily plan an app development strategy accordingly to offer a great experience to your clients. In case you are looking to develop a wearable app, get in touch!