Few years ago, Virtual reality was nothing but a dream, that too an impossible one. However, the arrival of virtual reality app development has entirely changed the idea of impossible. What till now we only saw in movies, is now actually here. We bet you have already moved past the era of computer & video games, with new technologies having entered the market and successfully grabbing wide audience base.
Today the technology is already closer to the people that anyone can imagine. In fact, there is an interesting data gathered by Nielsen analytical agency that states, "Today 51% of respondents are well-aware of VR or AR and know what it means." This is quite an achievement considering, till last year only 28% respondents knew about this technology. Hence, people's awareness towards virtual reality has doubled in just a year span.
Now going by the prominence of VR technologies escalating at rapid pace, many of the businesses are looking forward to implement this technology. Here, in the blog we have covered various aspects of virtual reality app development, its costs, crucial factors, etc. So, here let's find about it all.
What's the reason behind the prominence of Virtual Reality?
Virtual Reality is regarded as a big-changer at the moment. It, in fact, is a means to connect people to a non-existing world with the help of devices supporting Virtual Reality. Speaking of devices, there are myriad of mobile devices in the market right now that supports VR. However, to make the true-blue enthusiasts of VR technology explore the charisma of virtual reality trend, the IT market is offering special headsets that allow fans to fully-immerse in it.
In fact, these figures reveal the frenzy caused by VR and its devices, "Google sold more than 10 million of Google Cardboard glasses in the first half of the year 2017, whereas for Samsung, it succeeded in selling around 800K Gear VR headsets during the same period."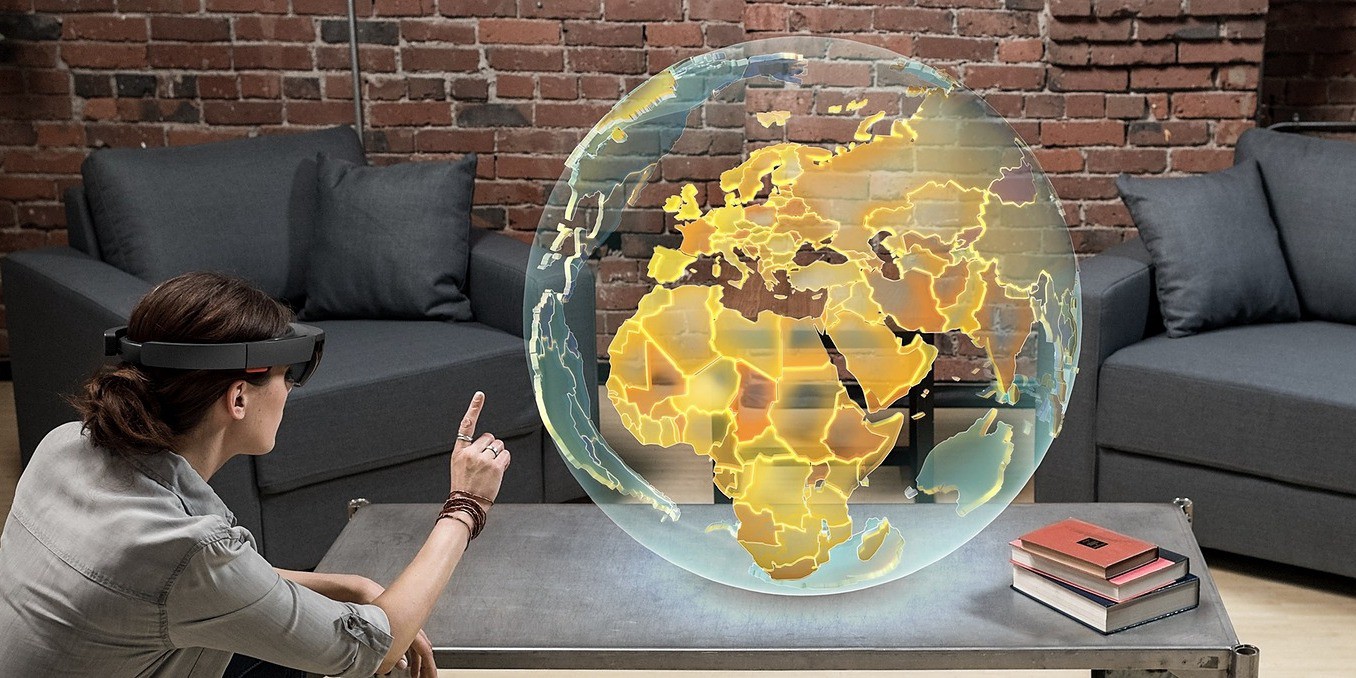 This vouches for itself that people are very much into VR technology and look for its further development. Now as it comes to virtual reality app development, well it requires a proper kit of software and hardware tools, in order to provide an entirely immersive gaming process to the end-users.
Right now, Google Play Store offers tonnes of VR apps, but only a few among them offer amazing VR experience. Hence, it is crucial to know how you can create an amazing VR experience for your users. However, before that let's find out where VR app development will prove useful.
Which sectors can benefit from VR technology?
The process of virtual reality app development consists of creating a world where a person experiences sensations a lot more like real ones. As per the devices used for VR technology, like glasses, mobile devices, 3D video cubes & also VR rooms, there are various configurations. Some among them have a really strong effect on a person's feelings that at times it gets difficult to differentiate the artificial settings from that of the real ones.
Presently, VR technologies are hugely in demand and this success comes owing to the possibility of the usage of VR app in various arenas, like:
Advertising
Architectural
Medical
Healthcare Development
Research
Training
Entertainment
Online Games
Online Stores
Education
Travel Agencies
Hotel Business
Next, let's explore the benefits of Virtual Reality App.
Why do you need a Virtual Reality Application?
There are numerous reasons why a VR app can be wonderful for your business and here we have mentioned a few of them.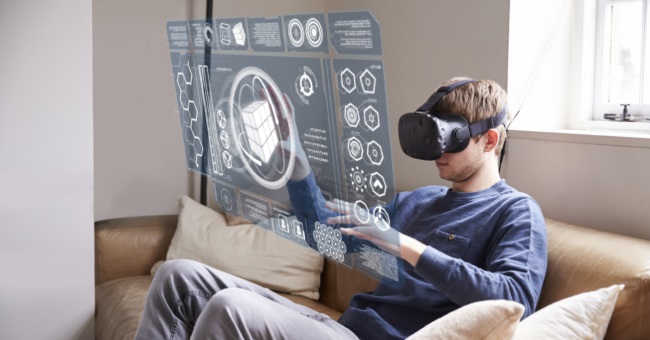 First and foremost, it's a great way to boost user-engagement. After all, VR apps are certainly the first invention of its kind, capable to transmit touches, sounds & smells in real-time, & generates situations which are otherwise impossible to experience in real life. This makes your users in awe of the providers for providing such amazing chance to extend their usual experience.
VR technology offers an additional communication channel with your clients, hence enhancing the loyalty factor.
VR apps are immensely useful in communicating your ideas to the customers way more clearly. Like, you can enable your users get a complete experience of your store & services, instead of simply posting a picture of your store.
Next, before we start with the virtual reality app development cost description, first let's understand one another important aspect.
Monetization of Virtual Reality Apps
It is important to understand how monetization works here with VR apps and how exactly you can earn money with them.
Well, let's keep it short and simple!
You can earn through this medium, either through:
Sponsors & advertisers who are keen to use your VR app as an advertising platform to promote their products & services.
By offering your users a free basic-functionality, and then charging a modest fee to enable them access other features (by implementing built-in purchases or via a monthly-subscription).
Reports have that King Digital Entertainment's Candy Crush earned more than $1.5m daily, by integrating in-app purchase system.
What Factors affect the Cost of Virtual Reality App Development?
The cost to develop a VR software will ultimately depend on these following factors:
1. Research & Development
In normal sense, almost all the aspects of one particular project can be considered research & development. From planning distribution to penning user stories, all parts of a creation process includes research about best options plus developing those you and your developer mutually agreed upon. But R&D usually have a major impact on the final bill in a particular way.
Developers need to halt and explore the most significant way for implementing a feature or function. When those features turns out to be common, an excellent developer will recollect about it from the memory or by checking out reference material.
To some degree you can minimise the unknown factors before handing over the project to developer. Amount of time needed to spend on R&D can also be reduced.
2. Content & Software
Most of the development budget is placed with content & software development. We can also have discussions about whether the content served and software rendering it better be considered in two separate ways. But separating these two will affect the budget process. The more complex your content gets, the more complex your software becomes.
Your decision related to content will affect the interface, doesn't matter if you are creating a normal 3D environment, a VR app or a highly interactive virtual reality game.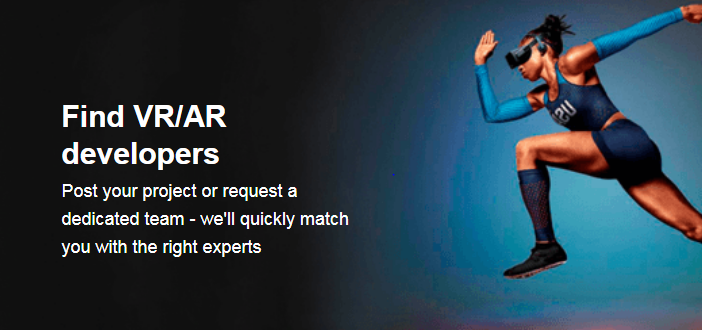 3. VR Video vs. Interactive Experiences
For a spell bounding 3D experience, you don't need to share interaction. If your choice is 3D video, then you will find a lot of hardware for recording plus producing 3D videos content at both semi pro and pro levels. Except video Stretching, generally 3D video are very less expensive to develop. It is reasonable to record or edit or play 3D videos in comparison to creating VR software. 3D videos are in fact not actually VR.
4. Platform
The platform you decide to implement will have second largest impact on your development cost after the content factor. There is major difference between the cost and time put in developing apps and games for the Google cardboard. The simplicity of Cardboard limits down commercial viability related to apps it serve. Two or more than two developers can easily develop most part of the cardboard app under a month. In terms of virtual reality app development cost, they can touch the sky. The choice for your platform is decided on two questions:
Who exactly is your market?
Which platform in terms of providing capabilities and features is best suited for your app?
The below list is best order of platforms taking development cost in consideration.
Cardboard
Daydream
Samsung Gear VR
PSVR
Oculus Rift
HTC Vive
5. Features
Both VR games and VR apps contain features that seem to exist apart from the usual content. Rating systems, Dashboards and features related to user privacy are some examples of add-ons that might affect your costs. One can have a general idea of relative impact different features can have on approximate development cost by making the use of online calculators.
6. 3rd Party Integration
Some capabilities would prove costly to the custom mode but some of the VR projects could benefit from them. It is very fortunate that excessive amount of plug-ins are available that can be included in VR games and apps. Plugins providing social media interaction, analytics and advertising are mostly available for aiding in VR app designs.
7. Marketing & Distribution
Google play and iTunes stores provide almost free online platforms in distributing someone's concluded VR game or app. Posting your own software through online store is considered as good marketing strategy. In order to sell the product, you need to take the route of social media to make it popular. A good developer will help you out in distributing the software while a great developer will help you market it.
8. Development options
The method your developer chooses will impact the project cost at a great level
Most of the professional firms utilize Agile methodology in VR software development. Agile makes sure that project is carried out with frequent iterations, flexibility and transparency. High quality product, great customer satisfaction and less rework are some advantages of agile.
Agile has helped out in reducing the cost via less rework and lesser management overhead. If you hire a developer who uses old methods, it will turn your project into a very poor one.
Most of the developers out there develop under Fixed Price payment model or the Time and Materials model. Model that your developer chooses will affect the final cost to a great extent.
In fixed price model, your own contract with a particular developer will decide some fixed price that you have to pay out for your project. This type of model prevents overruns and also the development costs which might spiral outside your total budget.
On the other hand time and materials model, require you to reimburse developer for hourly rate along with the cost. It has a lot of impact on your overall budget.
9. Developer Location
The place where your VR software is developed also has a massive impact on the cost. Virtual reality app development cost in Eastern Europe, Asia and Latin America is overall lowest, but customer most of the times in not that satisfied. Developers of US provide the best quality plus the customer service but at high dollar rate. Western Europe along with reasonable outsourcing rates provides great app developers. Before choosing a developer on the basis of his location, language barrier should also be kept in mind.
Conclusion:
Mobile App Development rates to develop a VR app in different countries
Meanwhile, the rates of Virtual Reality App development vary as per the region where app agency falls in. Like in US & Canada, they charge from $40-$240/hour, and in Western Europe it is $40-$180, whereas $25-$70 in Eastern Europe. Meanwhile, in India, they charge $5-$70. Now the app development cost for several of VR app categories may vary like:
Simplest game for VR/AR – $5 000-$8 000;
MMORPG – starting from $100 000 onwards;
3Ds Max in VR – $50 000-$200 000;
Horror game – $20 000-$80 000;
Online shop in virtual or augmented reality – $15 000-$25 000.
Coming to the post-production maintenance charges, well, there be in no charges during the warranty period, however after that it can be $25-$50/hour.