PHP has become the most trusted and used language in web development today. It has come a long way from just being basic Perl Scripts to be used for personal use, to become the world's most popular web scripting language.
The benefits offered by PHP as an open-source development platform has been phenomenal in many aspects. Object-Oriented Programming (OOPs) and native support to Unicode and Multibyte strings have helped PHP to be the most favored language among programmers.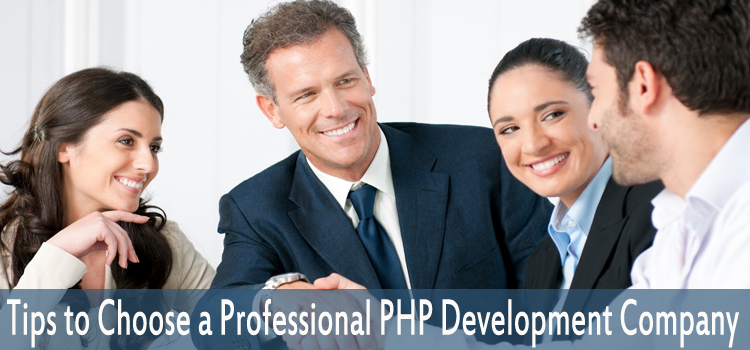 Also, together with MySQL, PHP has helped web development to be the first choice of developers across the world. This has made a large number of web development companies provide solutions in this domain and offer great resources with ranging competencies.
Choosing a good PHP development company can be sometimes hectic as you have to make the selection for a large number of options. But it is important to have a safe landing as the entire result would depend on the resource you hire for your project. It is not as tough to get through if you're following good information on hiring PHP developers and learn how to cope with different situations that follow in the process.
Here are some tips on how to choose a professional PHP development company that will help you go with the best service available that fits in well with your needs:
PHP is a vast scripting language and its versions keep coming infrequently. Talk to the shortlisted companies about the technical expertise they possess. Make sure they can work on the LAMP technology and have already tried their hands on the stack you want them to work on for your project.
Find out whether the company has enough resources to provide the facility for development that is needed by your project. If your project needs to be developed and backed by specific development resources, you should confirm the availability with the PHP Development Company before you actually hire the services.
The methodology they follow will help you understand their approach towards the project. It will help you find how safe your project will be with them. Know in detail about the production cycle and milestones as it will allow you to match your project goals with their service practices and terms better.
Offshore PHP Development Company you want to hire should be able to work on your time bracket. Also, make sure that you get to communicate with good command over your language and can offer you support when you need effective distant mode communication.
Past projects are done by them always helps in determining the depth and range of the PHP development facility you are going to hire. You should not take chances here and make sure that you go through every detail and corresponding facts that lead you to make your opinion about their past performance.
Doing secondary research is important as you will get to see beyond what you are being made to see. Have a look at the client testimonials and peep into the social forums that allow unbiased comments from genuine users. Search everything worth knowing on the web and collect information that will help you make your mind quite freely.
Your venture is important as your precious time and idea has gone into it, so try not to put it at any risk and get the best available PHP developer by your side. Try to make the best use of these tips to allow your project the best PHP Developers for effective results. Play safe and smart!