With the ever-growing dimensions of the trade and commerce and the fast-changing consumption patterns, the way customer responds to the offerings have changed drastically.
A revolutionary change in this respect can be seen in the form of web or internet technology that has come into picture in the recent years. Owing to this change, whether it is about doing an online business or having an online presence of a traditionally-held business, leading web technologies have gained a significant value in the commercial space. And also as expected, it has played a pivotal role in defining the new platform for these facets of reaching the customer base and serving their changed demand matrix.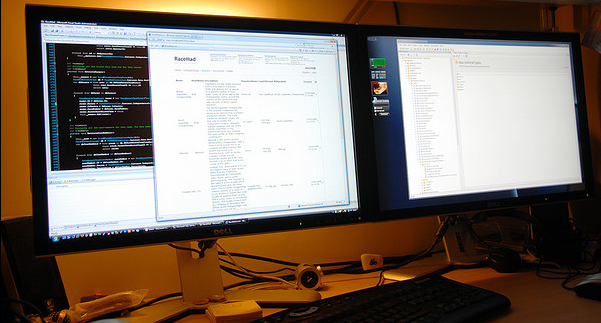 Every type and size of business today needs to redefine, launch, augment or for that matter leverage its business with the help of the right element or tool that web technology offers in order to live the trend. Among many web development options, you can find ASP.NET as most liked and well-received by the users worldwide.
There are many reasons as to why this technology has been one of the favorites of the businesses spanning different areas, but the most significant of all these are:
Cost to business The very first thing a business would look for is better ROI, in any given scenario or act of venture. Although ASP.NET is not an open-source platform but is a popular language worldwide and offers ample development options that fit your budget. With so many ASP.NET development companies available to your rescue, you will get all your requirements sorted in the way you want within quite a reasonable cost. Also, the language is less time-consuming and involves fewer resources in development making it a highly scalable business choice.
Perfect for big businesses Big organizations have big needs. With more numbers of offices, large staff and huge operations and voluminous data flow happening all around, you need to have a robust technology supporting your process and operational requirements through a resourceful software. ASP.NET provides a complete set of possibilities for development that supports technically strong and steady solutions for vast functional units.
Security is the key ASP.NET is virtually the first web technology that businesses depend on for security. Microsoft ASP.NET emphasizes highly on security features that provide multi-layered protection for web applications. By authenticating processes through mandatory credentials, ASP.NET makes sure that the information travels in a safe manner and is stored in the right place and in the right conditions. It controls the access through NTFS or XML file permission system that meticulously administers and permits authorized users, roles and HTTP verbs to navigate the system.
Feature-rich web solutions ASP.NET is an object-oriented language that allows programmers to build programs using a wide assortment of supported programming languages like VB, C, C#, COBOL, among many others. This gives them the element of flexibility to discover and experiment with better combinations to produce feature-rich websites. It involves responsible thinking and evokes a wide range of development possibilities with the dynamism it offers, by supporting many event-driven programs and correspondence tools.
These are certainly the few important points but not all that make ASP.NET the favorite of business owners by offering highly lucrative and steadfast web-based solutions for various problems and situations that a contemporary business faces today. A typical Microsoft technology, a redeemer by choice, ASP.NET makes no mistake in bringing a solution that equally suits the needs of a big business venture or small-scale operative inducing the right perspective of a web solution that suits them just perfectly.
To hire ASP.Net developer for robust, scalable and cost-effective .net web application development, visit Octal IT Solution, a leading ASP.Net Development Company offers custom .net application development, software product development and .net based web services across the world.