Designed to deliver in-field experience of every sport right where your sports fanatics hang out!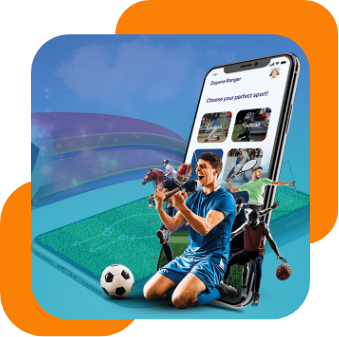 Octal IT Solution has proven expertise to allow you solutions to venture into Fantasy eSports through web, mobile, and desktop applications. Equipped with a well-coordinated team of coders, quality analysts, business analysts, and UI/UX experts, we strive to help you have the best fantasy eSports web app development and software support. Having an aim of bridging the gap between user expectations and the app features, our service is capable of delivering eSports app development and web that stand out in robustness, scalability, and user-friendliness.
The world is entirely smitten by eSports. It is a huge market having a potential of billions. So, it is the right time to have a fantasy esports software designed to venture into this niche. With our team working round the clock and keeping a close eye on the latest web and mobile esports application trends, you can get a paradigm shift that your business needs at this hour. Be mobile, be cost-effective, and be most readily available for all eSports lovers with Fantasy eSports company like us.
We work on hyper-integrated time-relevant technology stack that provides our developers with the finest of coding and designing support. We take pride in being the most advanced Fantasy eSports Web Development Company that stands on profuse supplies of web technologies, UI/UX, and mobile technologies. Our development programs and practices allow your business to have that much-needed edge in delivery and standing by user expectations.
A cut above the rest Fantasy eSports Software Development Company

Partner with eSports Geniuses
Our fantasy esports software and app development experts have invaluable knowledge and experience, and we couple it further with the best resources, too, to bring out the best for you!

Streamlined processes
Find with us the perfect amalgamation of compliance and innovation and be the proved driver of eSports' finest experience among the tech-savvy sports fanatics.

Most Advanced eSports software solutions
Reach the eSports on all existing devices and platforms and be genuinely responsive to consumer needs with our eSports Fantasy app development and web services solutions.

Expert of all eSports games
Whether it is cricket, tennis, soccer, baseball, horse-riding, cycling, or any other sports with a global audience, we develop eSports properties that can help bring all games to one place.

Finest software support
When enhanced user engagement is on your mind, we help you build those appealing apps that allow users to soak up all the on-field action and excitement.

eSports apps that talk business
We design eSports apps and websites that can attract traffic, keep customers engaged, and offer you a pretext to build a symbiotic customer relation.

Fastest order delivery
Our technology stack helps us design and deliver eSports Fantasy software and apps that are quick-to-market. So, you can cash in the market sentiment and proliferate.

FSTA compliance assured
Our understanding of FSTA regulations makes us trusted support for having fully compliant application services, entirely safe for customers and business owners.
Technology-driven Fantasy eSports App Development Service

Custom Fantasy Sports Mobile App Development
At Octal, we work on cross-platform technologies, making it suitable for businesses to target iOS, Android, and web Fantasy eSports users quickly and cost-effectively. Our custom development tools can fit in as many features as needed for a user-oriented yet budget fantasy eSports platform.

Scalable Fantasy eSports Websites
Leverage flexibility and scalability of our Fantasy eSports web development services comprising application and web app development. Our experienced and skilled developers bring to form visually appealing websites that serve more entertainment per screen pixel. Intelligence and engagement are the highlights of Octal Fantasy eSports websites.

Fantasy eSports AR development
Adopt our AR excellence and intelligence and bring an at-stadium experience to the users right at their homes. We have the outstanding AR applications development support that makes the in-field experience equally tangible on any chosen screen.

eSports Fantasy apps with analytics support
Let your users make the most enviable teams by providing them unbeatable analytics about their favorite players and matches. Every statistic will now be on the radar and as easy to access as to select and click. We build smart analytics solutions to help your users create smarter experiences in their fantasy eSports.

Fully integrated web interfaces
Our eSports web development expertise is one of its kind in the way it deepens user engagement. Community interactions, key points indicators and influencers, dream team gamified scoring, and several other actionable are available with us to help your interface become the first choice of the eSports fanatics.

Top class eSports Fantasy Draft Application support
Make drafting teams hassle-free with our convenience-focused Draft applications solutions designed exclusively for fantasy eSports. Like winning history, salary earned, etc., every critical data can be accessed with integrated solutions to draft a team that promises a sure-shot win.

Social Media Integration
Empower your eSports users' knowledge with social media facilities to stay connected and fully aware of the latest sports events. Our development team has unmatched expertise in necessary integrations like a community forum, AMA sessions, live chat, etc., that can make eSports fantasy sites and apps more social media-friendly.

Cross-platform development
With its cross-platform development expertise aimed at Fantasy eSports iPhone app development, Octal can also serve Android users. The single codebase and responsive design knowledge help our developers churn applications for eSports businesses in minimal record time.
Why choose Octal IT Solution for Fantasy eSports Software Development?
Octal IT Solution keeps an eye of a sleuth to unravel eSports fantasy app development technologies' marvels and employs them to deliver trendsetting results for the businesses. Our team works smartly, and in a result-oriented manner, to produce apps in less time but with a plethora of Fantasy eSports- friendly functionalities. Their working in a cohesive pattern and at sophisticated environment helps us deliver the finest eSports apps that can help you make history in fantasy sports business.
We are a ground-breaking Fantasy eSports Android app development company delivering the most diversified solutions to serve the imaginative streak of eSports businesses. Supported by a team of exceptionally skilled people and the most updated technologies, our eSports Fantasy app development service can be your wise owl.
Authentic fantasy eSports platform experience becomes possible to deliver with Octal's user-centric approach to make the Android and iPhone apps that can serve endless entertainment in every minute of use. Appreciably coordinated services providing expertise end-to-end and beyond help your business move up the ladder of success fastest possible.
Best Solutions for Fantasy eSports web and app development:
Industry-approved protocols defining the development process
A sizeable portfolio of engaging apps and web solutions
End-to-end eSports fantasy software development
Best brains teamed up for fast and seamless deliveries
Streamlined service compliant with highest quality standards
Fully-equipped technology stack intelligence
Custom app designing for all budgets
Round-the-clock development and maintenance support
Time-relevant up-gradation service plans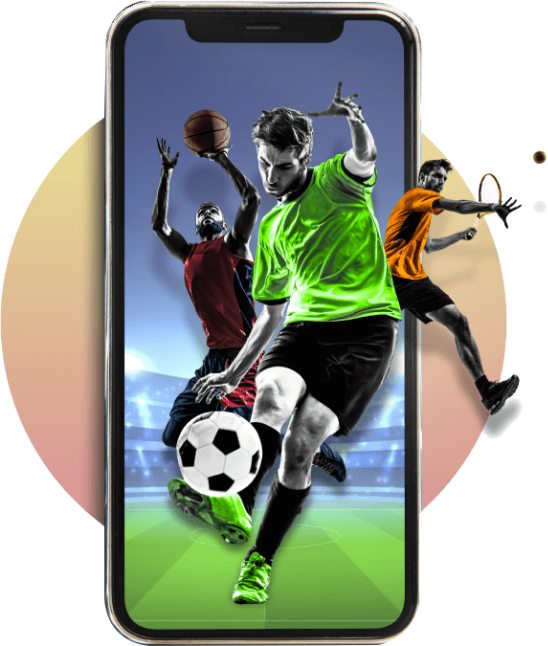 Frequently Asked Questions
Surely. You are the owner of the project that we have undertaken on your behalf and you get to own every aspect of the solution delivered. We would need to do some paperwork for legitimate handing over the tasks.
Sure. If you have an in-house team of developers working already on your project, you can still hire dedicated developers from our platform and make them work as a part of your team.
You can hire app developers from Octal with three hiring models:
Full-time (8 hours/day)
Part-time (4 hours/day)
Hourly (on the basis of number of hours)
Well, we choose to have a single point of contact to make sure the development process is smooth and easy. You can connect with the Project Manager who would pass on your requirements to the developers. We share the requirements and the development process in document form so you may not face any difficulties. In case there is an urgency, our developers would be more than happy to connect and help.
Fantasy eSports is not an online betting system. It is a legalized esports betting where the users build their teams, conduct fantasy contests, buy tickets to watch tournaments, and do much more. It is a stream where the user is the team selector and is provided with all analytics needed to decide players.
A fantasy eSports app provides team-building draft functionality, community forums, or live chats to discuss strategies, betting tools, analytics tools, and a dashboard comprising multiple game options.
A Fantasy eSports software development service offers businesses a quick way of venturing into this much-discussed niche. The service can help you have desktop and mobile apps and software development support to offer the best eSports experience to the end-users.
Fantasy eSports services are in high demand and have very bright prospects too. Several businesses are coming forth with their Fantasy eSports handles to create an opportunity to connect with their end-users. They use these apps and websites to serve the entertainment and get a platform to earn revenues from advertisements, in-app purchases, banner selling, and other methods.
Fantasy eSports is a fast-growing market. To leverage its best features in favor of your business, you can take the help of Fantasy eSports app development. With this cross-platform support, the eSports are available on all possible devices and operating systems. The entertainment industry is incomplete without the mention of Fantasy eSports these days. To stay relevant and diversify the entertainment business in a time-relevant space, it is vital to give a thought to eSports software and app development services.
What Makes Us the Buzz of Tech Town
Here's what our business partners say about us.
Tech Talk: Stay Up-to-Date with Our Latest Insights
We have our eyes on what's new in the tech world and bring you the latest updates here!
Octal In The News
Octal IT Solution Has Been Featured By Reputed Publishers Globally
Let's build something great together!
Connect with us and discover new possibilities.






Gain More With Your Field Service
We're always keeping our finger on the pulse of the industry. Browse our resources and learn more.
Let's schedule a call