HIS & Practice Management Software Solutions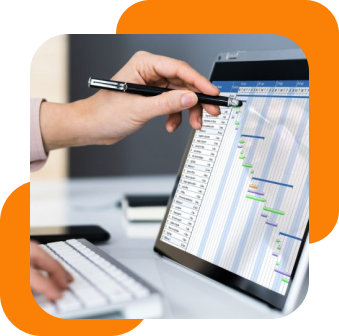 Powerful Mirth Web service development, NextGen Mirth integration and Mass HL7 solution.
Octal IT Solution has a wealth of experiences developing a secure HL7 interface of various laboratories (CPL, LabCorp, Quest) and developing practical management software using Mirth Connect. Octal's medical software solutions and the Mirth Connect Consulting service team are composed of Mirth Connect HL7 experts and are responsible for building customized HL7 interface for connection with Clinics and Labs, Hospital, PMS Practice Management Software settlement management and others.
The ability to standardize and exchange health information and patient data is important to medical institutions. We have worked on medical institutions for over a decade. Designed for seamless medical message integration, this solution can be easily configured, easily deployed and expanded.
Our Solutions
01

Mirth Interface Engine Programming
We integrate Mirth Connect functionality into hospital information system (HIS), task management system (PMS) and electronic medical record (EHR) using Mirth Appliances delivery platform and PostgreSQL database.
02

Nextgen Mirth Integration
Our healthcare enterprise solutions include a comprehensive integration of the NextGen Healthcare information system and specialized outpatient medical record (AMR) program, such as NextGen EHR and Practice Management platform.
03

Mirth Web Service Development
Our Mirth Connect web service development solution includes CLI (Common Language Infrastructure) and FHIR designed to accelerate the retrieval of electronic health information and facilitate real-time communication.
04

Mass HL7 Solution
We are developing a custom health information exchange (HIE) network integrated with the Enterprise Master Patient Index (eMPI), which can be easily navigated, and intuitive data collection software, with the Mirth HL 7 data tool.
05

Mirth Mail Implementation
NextGen's Mirth Mail direct messaging using Simple Mail Transfer Protocols (SMTP) so that referrals among thousands of endpoints, test results, SOAP memos and other text-based messages can be easily shared Configure the platform.
06

Plugin Development
Through open source Mirth extensions, we can accelerate workflow by expanding more functions. We integrate the Mirth Results central data store and use it to program the consensus protocol by user base and situation.

All-in-One Solution
All the required features come up under a single portal so that user can manage and monitor all the related activities without any confusion.

Data Collection & Privacy
Implementing the most effective big data analytics solutions, we easily map the data of the right patient so flows out to the therapist, and makes sure that it comes with the effective solution.

Wearable Tech & Cloud
While using all the cutting edge technologies, we create fitness apps that delivers on-demand medicine services and patient care prescriptions and beyond.

Targeting Patients Personally
We deliver solutions that comprise of medical history, health care plans and other critical data so as to make the patients realize that he is being treated personally and with utmost importance.
What Makes Us the Buzz of Tech Town
Here's what our business partners say about us.
Tech Talk: Stay Up-to-Date with Our Latest Insights
We have our eyes on what's new in the tech world and bring you the latest updates here!
Octal In The News
Octal IT Solution Has Been Featured By Reputed Publishers Globally
Let's build something great together!
Connect with us and discover new possibilities.






Gain More With Your Field Service
We're always keeping our finger on the pulse of the industry. Browse our resources and learn more.
Let's schedule a call