Is having a transforming app idea in your mind enough for the creation of a mobile app Does it all it needs Certainly not! Implementing an app idea and going ahead with it requires a proper plan of action and without it, the app is bound to doom. Proper research and planning is the key to attain optimal and desired results. So think, think, and think Is the app idea you have in mind is cent percent unique & authentic Have you decided on your target audience? Will the audience be convinced with your app and would be keen on installing it as soon as it is out there in the app stores  Well, the truth is, in all certainty, you can't just determine the future of your mobile app, and what it would hold for it, as that's not how things work.
So, if you don't want to put your money at risk, and rather would prefer playing safe, then is there a route that you can take with your app idea, without losing much? Well, in that case, there is this highly recommended idea, which is to build an MVP or say Minimum Viable Product. Now, this mind needs to invest some additional bucks, but stay assured of steering clear of the stressful situation at the time of the app launch.
What is MVP?
Now it is time to understand MVP and its significance for your app. To put it simply, MVP is a Minimum Viable Product that is often defined as a set of vital & minimum features that enables the development team to check product viability and determine the validity of your idea via app usability & customer feedback.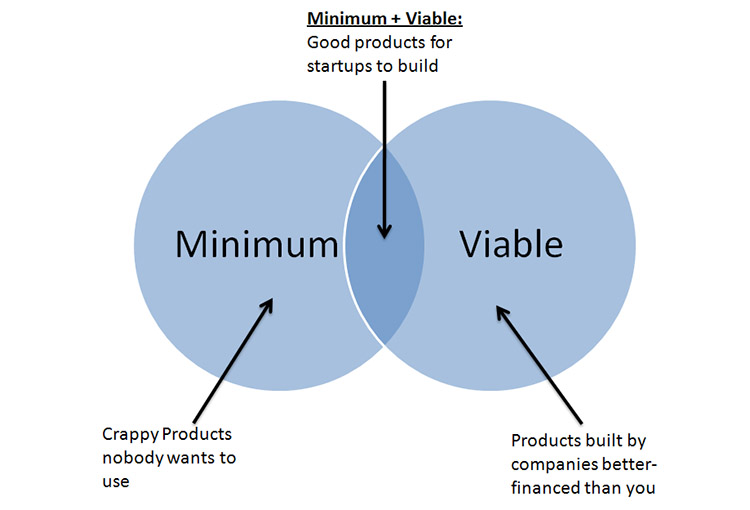 What is the need to build an MVP?
Several types of research have been conducted from time-to-time, and as per a few reliable statistics reveal that 74 percent of startups, who didn't go the MVP route prior to the app's release, failed to owe to the premature business strategy. And then there is 29 percent of startups that fail to owe to the financial crises. Thus, ever since its launch in the year 2001, the concept of MVP has received accolades from all quarters of business, and they all acknowledge that the scope & benefits coming from MVP is getting wider with time.
How many types of MVP can be created?
Before heading to the MVP types, let's first understand the main reasons to create an MVP. They are:
A great mean to pitch your mobile app for funding (after all who would say no to a juicy sponsorship deal, isn't it)
Next is a crucial one, i.e. nothing works better than an MVP for validating your product hypothesis viability with your end consumers.
By now you must have this usual question in mind, that why anyone would be interested to put funds in your app till you have proved that it is desirable among the audience. Also, even if there is market demand, won't the investors hesitate to invest in something that is unconceivable & intangible. Thus, to build an MVP for your startup, it becomes necessary to have a good backing for both the cases. Now as you go-ahead to build an MVP, there are different types to choose from, like:
MVP app
Product Mock-up
Product wire-frame
MVP mobile app Software Prototype
Website
Landing Page
Explainer Video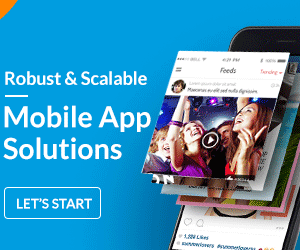 You can choose an MVP type that is most favorable for your business. Next, it is time to find how MVP functions.
How does a Minimum Viable Product (MVP) work?
Now, you want to create a Minimum Viable Product, but how to go ahead with the process. To make things easy to understand, here are the crucial stages mentioned below:
Put your app idea to testing: You have an app idea in mind, but will people like the idea? Will people like an app that allows them provides abundant emojis and can be easily synced with their messaging apps Is it is a good idea to introduce an app that features augmented reality in an online shopping app You need to put all of these ideas to test and check the hypothesis.
Deciding on the functionalities: As you decide on creating an app, you want to integrate with as many features. But the good idea would rather be to write down all of the features that you really think will benefit your app. Next, rate these features and list them by their significance crucial to attain the set objectives. Ultimately, settle with the ones which seem to hold the most value for your app.
Create an MVP: To build an MVP, it is time that you hire a brilliant development team of good developers, designers, and QA testers. Now building an MVP can take up to two to four months with a good set of developers.
App launch & release: The day has come when your app is set to be there in the app stores. It is time to advertise it well so it reaches your target audience and checks the reaction of users towards your idea.
Put your assumptions to test: Once the app has been released, it is now time to comprehend the user feedback coming from all the quarters. Try to recognize key strengths & bottlenecks of the introduced product. Next, it is time to process the data gathered and then turn that into a new list of hypotheses & product functionalities. Once all this is done, it is time to implement the desired changes in your app.
Top Brands using MVP
An MVP enables businesses to get a basic understanding of the likes, preferences, and requirements of their target users beforehand. This way they can develop a final and fully-functional product according to that. An MVP as a business model consists of a minimum of custom coding & crucial features. This way, businesses get the chance to test their assumptions and they learn from the outcome. According to the gathered results, they can introduce custom changes and new features to the app as the market demands and needs. You would be thrilled to know that a number of successful apps are you are using hooked to all time of the day, were a product of MVP. Here, we have discussed those top apps: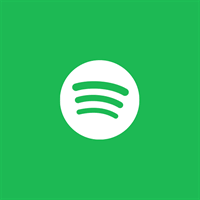 Spotify: With Spotify being a music streaming app, when it was first introduced as an MVP, they targeted the music streaming for the MVP. Back then it builds an app for the desktop users and ran a closed beta to test on their target users. Once it was figured that their MVP was what the users wanted, they began signing with more and more artists.
Its key features consist of Option to search Intuitively by genre, Sync smartphones with the desktop, Undelete the playlists removed mistakenly.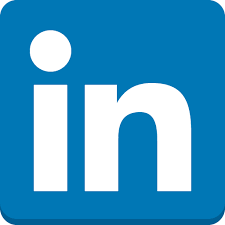 LinkedIn: When LinkedIn was first introduced, it missed most of the features it has now. Like, at that time users were not able to write recommendations, endorse connection for the skills, in fact, there wasn't even a list of recommended connections. Only after trials, assumptions, and testing, new features were incorporated into the app with time.
Its key features consist of Incorporate keywords for profile enhancement, Recommendations & Endorsements, Add work examples, videos, images, etc., Offers Advanced people finder.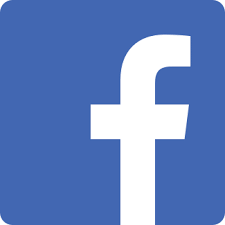 Facebook: As an MVP, Facebook was a lot liked LinkedIn. No involvement of status updates, a news feed, or any applications. It was first offered to access the students at Harvard University, apart from a set of other users who were given access to test it and give feedback.
Its Key features consist of Send messaging, Live Video Streaming, Share Photos & Videos, News Feed.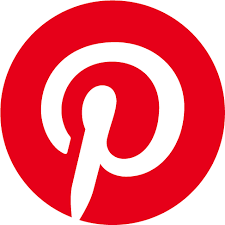 Pinterest: Pinterest, at first, when introduced as the MVP model, offered users this feature to visually bookmark their likings and interests. As the pin was a major aspect of MVP, its early users validated Pinterest as a product-market fit and today it is known as a highly successful platform to bookmark fashion, places & recipes.
Its key features consist of Following pins & lists from the connections, Share lists with other users, Collecting photos as a visual bookmark.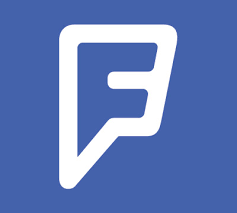 Foursquare: Upon its initial launch, all that Foursquare at that time offers was famous check-ins & badges to finish specific activities. After its MVP's testing and assumptions, Foursquare made a grand presence in the market via its location-based services, which made life a lot easy for the travelers.
Its key features consist of Finding attractions, Check-in at the attractions or business places, Writing reviews.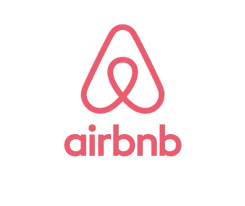 Airbnb: Today every traveler's best friend, Airbnb challenged the concept of middlemen involvement while booking a stay. The app introduced the short-term renting idea to the users. However, prior to entering full-fledging in the market, they first tested this idea of renting a loft for short-term trips. Here the Airbnb founders offered to stay for people who came to a town for the tentative periods.
Later on, they introduced a simple website explaining how tourists can benefit from Airbnb. Its key features consist of Daily essentials are provided by Hosts, Includes Service Hospitality, Allow selection from the range of well-equipped houses.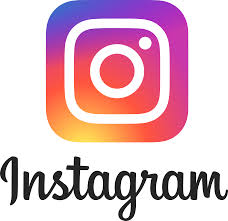 Instagram: Certainly an app that is found today in almost every smartphone out there. This social media photo-sharing app comes with a few sets of filters. At the time when Instagram made an entry into the market, it was full of photo editing tools & apps.
However, what successfully set Instagram apart from its competitors, was its feature of image sharing and editing and this was even seen as its Unique Selling Point (USP). Its key features consist of New Filters, Boomerang, Direct& Instant messaging.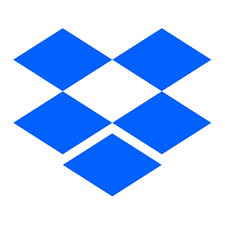 Dropbox: Yet another of the most-used apps among the users. However, rather than introducing a product as MVP, they want a different route and released a short video demonstrating its development, explaining fundamental values and how simply it allows users to share all kinds of files across their devices.
Post the release of this video of three-minute-span, the beta signup instantly went up from 5000 to 75000. Its key features consist of MS Office Integration, Uploads images & videos from smartphones, tablets, etc., Collaboration, Dropbox for the businesses.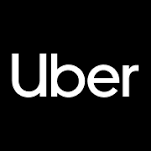 Uber: Do you know exactly how Uber started off? Well, in the beginning, it was an MVP and begun as Uber Cab, which was more about connecting their riders with the drivers and then accepts payments. It was only later that they introduced the final app version in the market Uber, which is the most prevalent name in the arena of taxi rides.
However, prior to the final launch, the MVP version was globally accepted by customers & drivers as they found an easy way out to book cabs without any hassles of waiting for a longer period of time and more. Through UberCab, the brand made a stir in the market in a short span of time, receiving real user-feedback and getting the new ideas to incorporate. Its key features consist of Live-tracking of Drivers, Instant card payments, Offer Fare estimate, Allows Fare splitting.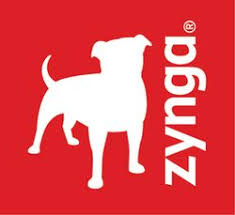 Zynga: We bet you are hooked to this game already. Well, however, when it was first launched it had two extreme ends. It was a Poker game enabling users to go Live on Facebook. This way users were able to venture the capital to fund titles, for instance, Farmville. Its key features consist of Playing across the devices, Casual Texas Holdem poker, Competitive tournaments.
Advantages of Minimum Viable Product
As mentioned before as well, the idea of MVP was first introduced in the year 2001, and ever since the businesses have been benefitting tremendously through it. It is an amazing idea and its many advantages comprise of:
The risk factor prior to the app's launch can be minimized via an MVP.
It is a means to invite the investors and sponsors and win over the stakeholders to make an investment in the app.
MVP works well with a cost-effective approach
It sets core functionalities & app features to get the product's early version after viable testing.
An MVP model allows evolving product via the iterative procedure.
For instance, here have a quick look at cost estimate to develop an MVP for a few of the most prominently used apps globally, like let's pick Twitter.

To create an MVP that is a lot like Twitter, then you d be required to pay $10.000, whereas, for an MVP like Facebook, it would require an investment of $15.000 for the prototype. Here, we have only emphasized on MVP product, and not the cost to build the whole mobile app.
How to pick Features for your MVP mobile app?
As a startup, as you begin to plan & prioritize features for your app's MVP model, these are the aspects you must consider:
Have you placed customer feedback channels well in your product
For a mobile app MVP, it is essential to get most sources to receive user feedback, after all, that is the whole purpose of the app, to get user's feedback and work according to that in the future iterations. By getting an insight from the user feedback, your product team would be able to make research-based decisions for each of the development stages and also decide on which features to prioritize for the next iteration.
What your user want vs. what your user needs
After all, wants & needs are two different things, hence it is vital to give enough consideration to each feature and prioritize accordingly. Just bombarding the app by implementing a lot many user-requested functionalities, can be harmful to user experience and it takes away the very purpose of the MVP product. So decide well and choose well.
Are you including any feature that would only add value when reached a certain number of users
There would be certain features that won't hold many features until you have reached a considerable user-base for the product. It would be rather advised to include such features in your list of products for the app's future iterations.

How much would it cost to build an MVP mobile app?
Now there are a number of features on which the pricing of the development of MVP for a mobile app will depend on. These factors are mostly similar to building a whole mobile app that is ready for launch. So, here let's explore them:
Type of App: an MVP mainly depends on app ideas complexity. Like, for a challenging app, MVP would be the same. Thus, you first have to decide on what features to mainly include for integrating in-app initially via an MVP. Like, they could be such as registration procedure, payment gateway, third-party implementation, database encryption and robust admin panel in case of a movie ticket booking app.
The best one can do is to categorize app features in three categories like must-include, nice-to-include, & to not include. The answers would be on the basis of how your app would prove most useful for end-users. In the primary app version, begin with basic functionalities and with time and enough research, keep adding to them.
Cost of the MVP Design: MVP design is an important aspect and so is its cost so it is advised to plan it in advance. Initially, keep the design simple which is quite understandable and also the first design has a separate cost. Besides, one has to also design an appealing UX design too. Now the main component on which MVP's UX design would depend on are preparation for design, wireframe, mockup, and within the page interaction.
The first stage would consist of a few discussions and meetings with team members where it will be decided on how to proceed with the task and discuss the next steps like wireframe & mockup. The wireframe may take up to 16-20 hours, costing around $400. Next, it's time for mockup, where if you are familiar with designing tools like Corel Draw or Adobe Photoshop, then it will be taking 40 hours and cost of $1200. Last, one has to focus on within the page interaction, like how to enhance it for better user engagement.
Technology Stack: It is a crucial criterion for determining the MVP's cost. It would be best to get in touch with your development team to discuss this aspect and find what best suits your project. It is advised to go for customizable solutions that can be easily implemented. Also, one has to decide between native & hybrid platforms, like choose which works best for your MVP project.
Outsource a Project or Hire a Freelancer: This is one question that also comes up while you are at the last stages of the app development process, and here while MVP development of app also you have to decide on the same. Though both the options have its pros & cons, getting professional mobile app development firm on-board works best owing to its comprehensive expertise & highly proficient team members that works to best cater to your needs. In case you go for a freelancer, it would be an economical option, however, it won't offer some level of project delivery, and this may hamper the app in later development stages. Also, freelancers are not at your beck-and-call at all times to listen to your project-related queries.
Launch Stage of MVP: This again is a crucial decision to make, like at what stage you will be launching the MVP in the market to get user feedback. Yes, this would make an impact on the costing. Like, you might choose to launch the MVP just with two-three features. After all, releasing a wholly prepared MVP is going to cost way more than unveiling it in its initial stage.
Final Word
Minimum Viable Product is a crucial part of any mobile app, and it is also regarded as a base foundation of a mobile app. Like, you can develop an MVP product and release it to your targeted users to know whether the app idea is valid to be further executed. Thus, while planning a budget for the mobile app, decide on a separate estimate for MVP creation. To get to the estimated cost for MVP Development, get in touch now!