Dedicated Panels for All App Users:
Admin Panel
Login
Add New Property
Enter complete property details
Earning Manager
Property Manager
Select Property Category
Report Generation
Talk to Consultant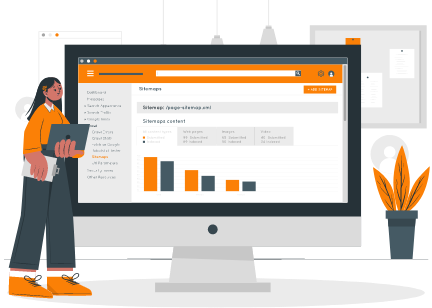 User Panel
Sign In/Sign Up
Browse By Locations
Select Property Type
Map View of Property
Property Amenities
Recommendations of similar places
Account Verification
Filter Offices based on different parameters
Get Office Places Listings
Property Details
Check Paid/Unpaid Amenities
Talk to Consultant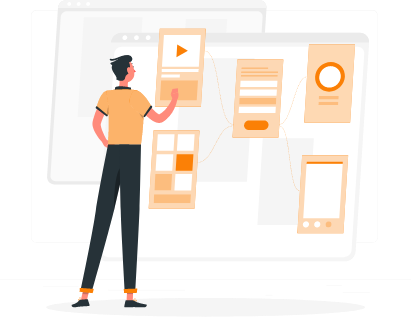 Common Features
Customized solutions, timely delivery and affordability.

Map Searching
In-built access to Google Maps that lets the users find the navigation and easiest path to reach the office space.

Social Media Login
Users may signup/login with their email/password, social media accounts and phone number with a one-time password.

Advertisements
Generate revenue and build a business model by showing relevant in-app advertisements to your shared workspace app users.

Location Availability
Available and Occupied offices are represented in different colors, making it easy for your app users to find whether an office is available or not.

Horizontal View & Grid View
The "Easy-to-switch" view shows the properties in horizontal/grid view. Users may change the view with a single tap.

Office Details
Provide office details, facilities and office pictures. This helps your users to get a detailed view/insight about the office space.

In App Communication
Users, office owners and admin may communicate with each other using in-app communication, voice / video calling or messaging.

Advance Photo View/Upload
We create an Collaborative office app where office owners may upload photos, edit, crop and beautify their pictures using the advanced photo manager.

Advanced Search
Users of the coworking spaces app may search for shared office using advanced keywords like location, facilities, rates etc.

Alerts & Reminders
Users, office owners, and the Admin may set and send alerts and reminders about their bookings, payments and other activities.

Audio QR Payments
Rent a desk app users may pay through Audio QR Scanning, a latest technology preferably used for online payment transfer.

Automatic Spam Protection
The feature of On-demand workspace app protects spamming. Spam users, profiles, and messages are automatically filtered out.

Behavior Tracking
The shared workspace application tracks browsing/searching behavior of the users to show relevant offices on his/her future visit.

Cloud Based
The Collaborative office application is cloud based, making it highly protected, fast and easy to use. All valuable data is stored on the clouds.

Commission Manager
Commission Manager keeps the track of your earnings. Advanced reports are provided with beautiful graphics in coworking spaces application.

Bulk Billing
For multiple spot booking through rent a desk application, offer discounted rates to get bulk orders and increase your customer base.
Advanced Features
01

Credit System
Let your users buy credit points and spend those in various in-app activities like hot-list, added facilities & premium memberships.
02

Customer Loyalty Program
Retain your On-demand workspace application customers by offering loyalty programs, special discounts, referral programs or other promotional activities.
03

Document Upload
Your office owners may easily upload and manage their documents and office documents for safe use.
04

Efficient Turnkey
Be an aggregator by selling your shared office finding app to multiple businesses. Easy customization makes it easy for you to turn your app into a business.
05

Electronic Receipt
The shared office finding application provides digital receipt making it easy for all users to keep track of their spending/earnings.
06

Emergency Scheduling
The shared office app users may schedule booking in case of unavailability of the user or some other reason.
07

Ewallet
In-app wallet enables cashless payment without requiring any card / net banking within the shared office application.
08

Feedback Section
Users may rate your shared workspace app and the offices and give feedback. This helps you improve your service.
Core Features
Features that make your app stand out.

Time Tracker
The shared office finding app tracks the arrival time and leaving time of the user, allowing you to easily calculate the rent.

Advance Filter
The app comes with advanced filters like distance, price, facilities, with/without images and much more, making it easy for your users to find the suitable office.

Rate Card
A detailed rate card shows the hourly/daily/weekly/monthly rates of the office to hire. This allows your users to compare the prices.

Matching
Users may search for the offices that meet their requirements or where other people like him/her have booked for the day.

Nearby Places Suggestions
In case of unavailability, the shared office finding application shows nearby available offices so your users do not have to search from scratch.

Price Comparison
Users may compare the prices / facilities of different shared offices using a Compare Now button, within the shared office application.