Java Web & Mobile Solutions
Java is among the most successful development platform used all around the around owing to its highly-flexible and secure approach. At Octal IT Solution we offer quality enterprise Java development services to clients all around the globe and help them in designing and deploying Java-based applications that improve the agility, usability and quality of IT systems.
Our developers are well-equipped to offer Java web development services across various domains such as banking, insurance, telecommunications, healthcare and others. They adopt well-proven approaches to offer quality software on Java/J2EE. Embrace complex and large-scale Java development services with proven tools, architecture and methodologies; they create customized solutions for small, medium and large scale businesses.
At Octal we have been delivering Java development services since years and here we practice the best of resource management, caching, multi-threading, user-interface techniques and more for the successful implementation of projects within schedule. This way we benefit our clients both in terms of cost and quality. It is just amazing that you get customer-centric range of scalable and business-oriented Java development services for your enterprise. Our clients range across various industry verticals such as automotive, e-commerce, banking, real-estate, entertainment, finance and healthcare.
Java Development Services

Custom Java Development
Get customized solutions in the arena of Java Development. You get exceptional Java/J2EE programming services that suit your business requirements.

Java Web Application
We create extraordinary web applications that generate interactive web pages comprising of various types of languages.

Enterprise Java Application
With us you get great server-side component architecture for the Java Platform, Enterprise Edition (Java EE).

J2EE Application Development
Build J2EE Web Applications simplifying application development process. Our Java developers are proficient in this arena.

Java Mobile App solutions
Get flexible, scalable, reliable and very compatible Java-based mobile app solutions. We offer faster enterprise Java app development.

Java/J2EE Software Development
We are highly experienced in Java software development while our developers are skilled in a high-volume transaction environment

Java CMS Development
Take the help of our proficient developers at Octal. They deliver a robust CMS solution on Java framework with great effectiveness

Dedicated Java Developer
Get Dedicated Java Developers focusing well on your needs so it's easy to meet your business goals
Why Octal For Java Web Development?
Because we provide solutions bespoke for your business, without cutting your pocket...
Custom Development
Octal IT Solution has been offering quality Java Development Services to enterprises for years. The developers at Octal IT Solution can build an application from scratch; everything from designing to deployment is been taken care of. The Java-based applications are customized in accordance with the business requirements.
The squad of developers is talented and skilled enough to provide Java Development Services to businesses across various sectors ranging from banking to healthcare. The developers leverage methodologies, proven tools, and architecture to create best-in-class solutions for small, medium, and large-scale businesses. The web solutions developed by us are dedicated to engage users.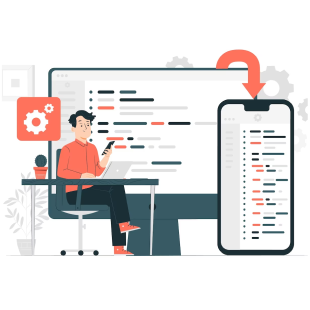 Dedicated Developers
The developers at Octal IT Solution have been dedicated to developing custom IT Solutions for years. They are in the habit of practicing the best caching, user interface, and multi-threading techniques for creating advanced and robust solutions for businesses. Our developers are dedicated to developing business-oriented and customer-centric web applications.
Enterprises looking out for highly skilled Java developers can get in touch with Octal IT Solutions. The developers have experience developing custom solutions for different industries i.e., automotive, e-commerce, entertainment, real estate, finance, etc. Enterprise has the option to hire developers on the basis of hourly, daily, or monthly; as per the business requirement.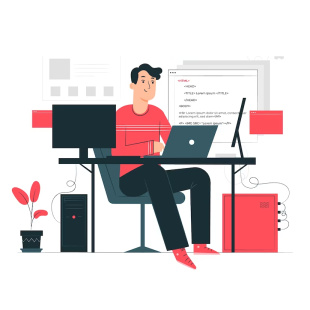 Support & Maintenance
Being one of the leading IT Companies, we give equal importance to support & maintenance as we give to development. Mobile applications need optimum support and maintenance in order to function smoothly. Therefore, we offer support & maintenance services to both small and big businesses. It helps ensure that their application is running smoothly and functioning well.
Investing in support and maintenance is also important to make sure that the application is up to date. It is also ensured that the application is upgraded with the latest features to engage users. On top of that, all the errors and bugs are fixed as soon as found for a smooth user experience.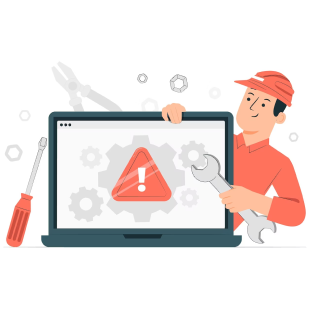 What Makes Us the Buzz of Tech Town
Here's what our business partners say about us.
Tech Talk: Stay Up-to-Date with Our Latest Insights
We have our eyes on what's new in the tech world and bring you the latest updates here!
Octal In The News
Octal IT Solution Has Been Featured By Reputed Publishers Globally
Let's build something great together!
Connect with us and discover new possibilities.






Gain More With Your Field Service
We're always keeping our finger on the pulse of the industry. Browse our resources and learn more.
Let's schedule a call