Hire iPhone Application Developer
Your entrepreneurial journey with Octal IT Solution. If you are a sole entrepreneur, startup, small or medium-sized business or an established organization, iPhone app developers for hire at Octal IT Solution help you start your new app idea project or complete your existing one without the overhead expenses of hiring full-time iPhone app developers.
Our clients confirm that hiring an offshore developer reduced their project development cost by 50% and project completion time by 32%. Leverage the cost-and-time benefits with our team of seasoned developers that will be working dedicatedly for you, as per your budget, time and preferred location.
We accept different engagement models and hiring models for your unique requirements. Hire iPhone App Developers for full-time or part-time, and choose to employ at our development center or your corporate office. We enable you the flexibility of an offshore resource with control over as your in-house professional.
Hire iPhone App Developers for Multiple Industries
Technical Skills of Our iPhone Programmers

Custom iPhone App Development
The developers available for hiring on Octal are great at custom iPhone app development. Just share with us your requirements, customizations, tech stack, etc., and connect with the best resources for your project.

Maintenance & Management
In case you need to Hire iPhone App Developers to provide support and maintain your app for the short term or long term, our developers will do the needful. With unmatched technical skills, the developers will ensure satisfaction and cater to your needs.

App Migration and Upgradation
Want to migrate your application to iOS or from iOS to other platforms? Or looking to hire iPhone app developers to do the up-gradation or enhancements? Our pro developers always have your back to assist you with your requirements.

AR/VR iPhone Apps
Mobile apps based on augmented reality and virtual reality are the new trends today. If your idea relies on these technologies, then hire iPhone developers from us who are experienced in creating modern apps powered by the latest technologies.

iPhone App Testing
In case you have an existing iOS app that needs testing to get rid of the flaws and issues, you can find QA experts on our platform. Hire the right resources who can find and fix all your issues and enable a great user experience.

iOS Consultation
To stay up-to-date and relevant in today's highly competitive market, proper consultation is crucial. You can trust us for iOS app consultation and hire dedicated iPhone developers on an hourly basis to get your business-critical tasks done.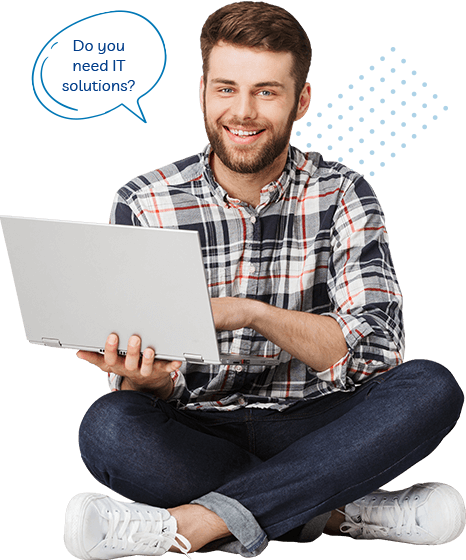 Added Value and Benefits
01

Developers for Niche-Specific Projects

When you outsource your project development, you get dedicated architects who are experts in specific industries and niches. One-size solution doesn't work in iOS development.
02

Focus on Core Business

Relying on offshore iPhone developers for your project means you can save your time and utilize it to focus on your core business and accelerate business growth.
03

Reduce Operational Costs

No need to spend on infrastructure, staffing, and other operations. The iPhone developers you hire from Octal will work remotely, which reduces your overhead costs.
04

Save Time & Money

Once the developers understand the project, your expectations, and requirements, they will start working on it with ownership. You don't have to invest your time on it.
05

Risk-Free

The offshore remote developers always deliver the risk-free results. By taking the ownership of your project, our iPhone developers work dedicatedly and lower the risks.
06

Flexibility in Time Zones

Remote developers can be hired from any country and region, as per your time zones. You get flexibility so that coordination can be done timely without any hassles.
07

On Time Delivery

With a track record of delivering more than 95% of projects on time, our iPhone app developer for hire ensure that you get your work done well within the deadline.
08

Reasonable Costs

The cost of hiring a remote developer will be a cost-effective option for you, as you can hire them on hourly basis, for full-time or part-time, according to the requirement.
09

Quick Onboarding

Once you choose a candidate after the interview, the developers become available for your project. No need to wait for anyone to complete the notice period. Get faster onboarding always.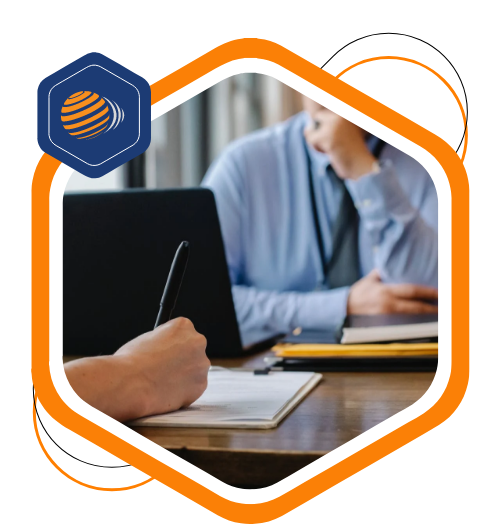 Hiring Models of Octal IT Solution

Full-Time
For a long-term project that is likely to consume more time in development, you can Hire iPhone App Developers for full-time. Our developers will work for you 8 hours per day, when your project requirement is for at least 30 days.

Part-Time
In case your project needs developers for short-term, then you can Hire iPhone App Developers for part-time. They will work on your projects for 4 hours every day. To hire part-time developers, your project requirement must be at least for 30 days.

Hourly Basis
Want to hire iOS developers on an hourly basis? Octal meets your requirements here as well. The number of total hours for hiring should not be less than 50. This is a great plan for getting modifications, updates, and improvements done for your app.
Benefits of Hiring iPhone Developers
Team of 250+ experienced & dedicated developers
Our developer hiring cost starts from just $15/hour
Varied hiring models & developers with industry expertise
Agile development methodology for robust development
Full-stack iPhone app developers with great skills
Projects delivered within the expected timeline
Regular reporting & transparent status of the project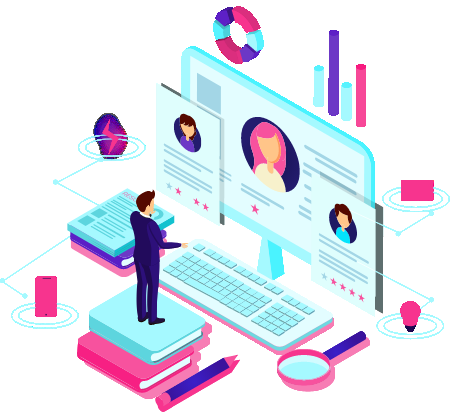 Frequently Asked Questions
Our charges for iPhone developer hiring start at just $15 per hour. The overall cost for your project will depend on the hiring model you choose, the skills and experience of developers, time required in completion, etc.
Our developers provide almost all the iOS development services, including iPhone app development, custom iOS development, app upgradation and migration, app maintenance and support, testing, as well as development of applications for iPad.
Our professional team of developers hold expertise in various niches and industries. Some of the primary industries include travel, healthcare, media and entertainment, eCommerce, education, fitness, food delivery, etc.
Our hiring process is quite simple. Just email us your project requirements and we will respond with the relevant developer resumes. You can shortlist the resumes and interview the candidates before finalizing them for your application development.
Octal In The News
Octal IT Solution Has Been Featured By Reputed Publishers Globally
Let's build something great together!
Connect with us and discover new possibilities.






Gain More With Your Field Service
We're always keeping our finger on the pulse of the industry. Browse our resources and learn more.
Let's schedule a call