Fantasy sports in the last decade has gained more popularity than ever in countries like the United States and the United Kingdom. Forbes churned out a report that the American National Football League (NFL) is the most popular fantasy sport in the US and was said to make around USD 11 billion in revenue in 2013 alone. But along with these countries, fantasy sports mobile apps & websites are also on the rise in Asian countries and India tops the chart in that list.
In spite of a 20% fall in revenue due to the outbreak of the pandemic, the teams and customers are still hopeful about the future.
So first let's gain an understanding of Fantasy Sports.
What Is Fantasy Sports?
Fantasy sport is a game that is played online in which every user is a team owner and he forms a virtual team consisting of real players who are actually playing the match. There are millions of team owners with different teams of their own and these team owners face off with other team owners during a particular match. There are certain parameters according to which one has to select his team. The performance of a specific team is decided by the total points earned by his team during the match and those points are generated as per the rules and regulations set by the app manager. The team whose 11 players perform the best in the actual match goes on to win the contest or an event. Next, let's get into how fantasy sports are faring in India.
Understanding the Prominence Fantasy Sports Enjoy in India
While India is playing a bit of a catch-up game in comparison to other countries, the future still appears to be good. Cricket is worshipped like a religion in India and in the last few years there has been a monumental rise in other sports and that has resulted in the curtain-raising of several big leagues namely the Indian Super League (ISL) which is a national football league of India, the Indian Badminton League, and the Pro Kabbadi League. The growth of sports enthusiasts is on the rise courtesy of gigantic television viewership, merchandising, advertisements, fan clubs and the list goes on that has been the reason behind the growing affection of these sports in India.

The Status of the Legality of Fantasy Sports in India
The Indian court system, as we can see, corners fantasy sports from gambling and betting activities and regards it more as a skill game. A game where the online players can create a team of their own by selecting 11 players who they feel are going to perform great in the actual field game.
In accordance with the Public Gambling Act, 1867, section 12, it is stated that – "Nothing in the provisions of this Act contained shall be held to apply to any game of mere skill wherever played." This statement is a confirmation of fantasy sports, which is seen as a game of skill, excluded from this act. The supreme court of India made a statement regarding fantasy sports legal status that "competitions in which success is depended on the considerable degree of skill will not come under this category of gambling and even though there is an element of chance when a game is largely this game of skill, then it will yet be a game of mere skill".
Hence, one should be aware of the game format and find out for himself whether that game is more of a higher skill element type than a mere chance type. Until now, not a single case has been found where a fantasy esports game has been presented before the principle of skill versus chance. So, we can be assured that games based on skills do not come under the gambling category in India.
What Are the Most Sought After Features?
When talking about fantasy sports in India, we need to understand that the feature set would make things really different. Some features that can help you through the solutions are:

1. Customized Leaderboard 
The leaderboard would have the details of the scores of the end-users team. It would be transparent how much the other person earns. We make sure the solutions that are dropped to you are credible and trustworthy making it easier for the audience to understand what is up with their teams.
2. Quiz
Why not keep your audience engaged with a fun quiz. During the off-season, let your audience be engaged with quizzes related to their favorite game and players. This would not only increase the engagement on the website but entertain your potential users too.
3. Player Stats 
Adding player stats would make it easier for the end-users to make a stronger team and see the output of their teams. We have been delivering solutions to industry experts for a decade now. The significance of player stats is in building a strong team that helps your users stay at the top of their game.
4. Dashboards 
Dashboards are for the players and the service providers to record what is up. We make sure that the solutions that are dropped cater to all the needs of the users and the service providers.
5. Highlights 
Users can check the game highlights when using the application. Thus, even if they miss the match they can taste the fun. They can also mark what is working for them and what is not.
6. Loyalty Points 
Let your users have the loyalty points that make it easier for them to bring to the screen a solution that is engaging. With loyalty points, you can make sure that the users are always engaged and valued. This is a great marketing trick to build a strong and loyal customer base.
7. Groups 
One can either be involved in games individually or they can team with some experts to affirm that they make the most of the app. The major entertaining feature of entertainment-based mobile applications is you need to make sure that they can be used by peers easily.
8. Social Sharing
With social sharing buttons on the application, one can invite their friends for the match anytime. This makes it quite easier for people to talk about your applications and engage more friends there. As your community grows, so do the downloads and profits.
These are some of the very basic features that any mobile application centers around games must-have. Our experts have been delivering such solutions for over a decade now.
Current Status of Fantasy Sports in the Indian Market
"India is rising every day on the ladder of a number of followers and users of fantasy sports in India with a figure of 7 million being connected to this field in the current market. This figure contains not only cricket followers but also diehard fans of kabaddi and football. In regard to a percentage, the growth rate ranges between 30-50% per year. With this growth rate, it is predicted that the country will reach a number of 50 million in the coming three years and this is way beyond the expected levels."
As people are provided high-speed internet in recent times, it is easy to get hooked by the fever of fantasy sports. With the fantasy sports industry being new to the market of India, fantasy sports operators are minimal. The famous fantasy sports providers are Fandromedia, Dream11, Oyecaption, League Guru, etc. This is enough to point out that the fantasy sports market is expanding in India and anyone thinking to go with the flow, may have a good shot of success in the Indian market.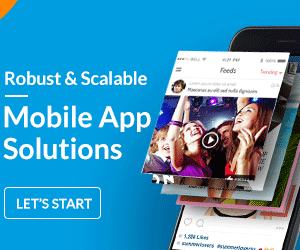 Some Stats regarding the growth and competition of fantasy sports in the Indian market
The IFSG-AC Nielsen report states that India is gaining momentum at a great rate in the field of fantasy sports.
The gap between 67% awareness and 10% adoption signifies that the future is bright for this industry in the Indian market.
2 out of 3 which means 67% of the 18 crore online Indian cricket fans are well known with the concept of fantasy sports.
With 1.8 crore users, Dream11 is the leader in the Fantasy sports market of India.
Not just Cricket but every sport in India, be it Kabaddi, Badminton, Basketball is promoting their major leagues by contacting fantasy sports providers as their main weapon of engaging fans. The ISL, CPL & NBA have formed an alliance with Dream11 to offer their fans fantasy Cricket, Football, and Basketball.
Out of the users that have tried fantasy sports, 96% have played it at least once in the past one year and 89% of them played it during the last month.
Fantasy sports have been played in the US since the early 1950s. In Canada and the US alone there are 59.3 million users, while India currently is providing shelter to around 2 crore fantasy sports lovers and this number has grown from just 20 lakh users in 2016.
Though we mentioned that not so far ago, fantasy sports providers were low in number but with each passing day there is an increment in number as right now there are about 60 fantasy sports providers which have increased from 30 operators in 2017. Among all of these, as we mentioned earlier also, Dream11 is the leader as it has around 90% market share followed by MyTeam11 and HalaPlay.
Fantasy sports users are of all age groups and status like that of married, independent, working professionals, well-educated carrying a disposable income. According to a survey, 51% of the users are graduates and 84% of the users are under the working professionals category. Fantasy sports users include married men with higher incomes. 72% are aged 25-35, while 28% include 18 to 24-year-old males.
Future of Fantasy Sports in India
The popularity of fantasy sports app development is spreading like wildfire in India. And this fire is expected to rise in intensity in the coming time. India is already a center of attraction for fantasy sports operators and with the number of internet users expected to touch 600 million by the end of 2018, with as many as 500 million accessing the internet via mobile phones, India is going to become a golden bird again in the eyes of fantasy sports operators.
Not just this, with the growing trends it is important that the solutions that are taken to the market are technologically advanced and stand a few steps ahead of the competition. The most dominating technologies here are artificial intelligence, machine learning, deep learning, blockchain, big data, etc. These technologies have changed the way the market is expected to grow and has a lot to offer.
Wrapping It Up!
If you are thinking of entering the Indian market with a mobile app development company that is interesting and engaging then you are at the right place. Hopefully, this article would help you have an insight into how things would function and what can help you build a strong presence in the market.