As well as you know, hospital, clinics, and larger healthcare systems are known to save lives and treat patients with care. However, to ensure that it is done properly, every healthcare organization needs to create successful processes and policies in order to stay financially healthy and to keep doing what they do best.
Hence, comes revenue cycle management software into the picture. In the arena of healthcare, RCM works as the financial process facilitating the management of clinical and administrative functions associated with claims processing, payment, and revenue generation. The process covers identifying, managing, and collecting patient service revenue. With this key financial process, it is impossible for a healthcare organization to keep its doors open to treat patients. All in all, Healthcare revenue cycle management is the strategy used by the healthcare organization to save their medical organization time and money. RCM makes it possible to streamline the business side of your medical practice, getting more money per patient, quickly, with lesser wasted efforts.
In the coming sections, we will be exploring the basics of healthcare revenue cycle management and how it impacts the healthcare industry.
What is the Revenue Cycle?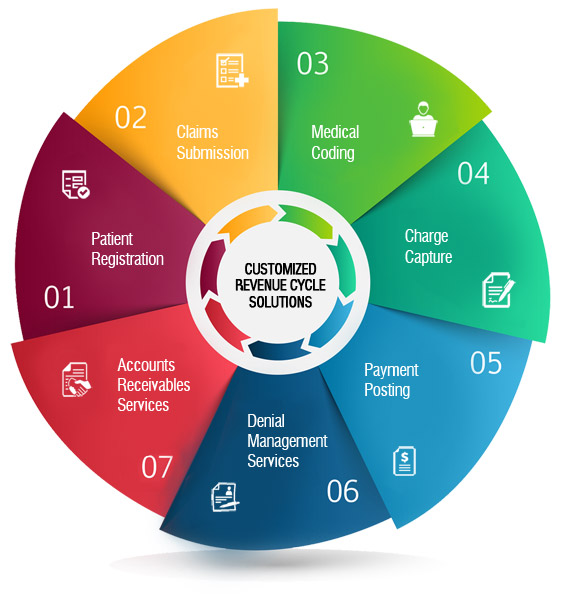 Well, as per the Healthcare Financial Management Association (HFMA), a revenue cycle consists of the entire clinical and administrative functionalities that are contributing to the capture, management, and collection of patient service revenue.
Here we discuss what all goes into the revenue cycle
Pre-registration: Here it fetches the pre-registration details, like insurance coverage, prior to a patient arriving for in-patient or out-patient processing.
Registration: All the required patient information is fetched as she is being registered. It helps in establishing a medical record number as well as meeting various regulatory, clinical, and financial requirements.
Utilization Review: The necessity of medical services is examined.
Coding: Proper coding of diagnoses & procedures is done here.
Payment collection: Here they determine patient balance and collect payment accordingly.
Claim submission: Claims are submitted to insurance firms of billable fees.
Charge capture: Renders medical services into billable charges.
Remittance processing: The payment is applied and rejected through remittance processing.
Third-party follow-up: Payments are collected from third-party insurers.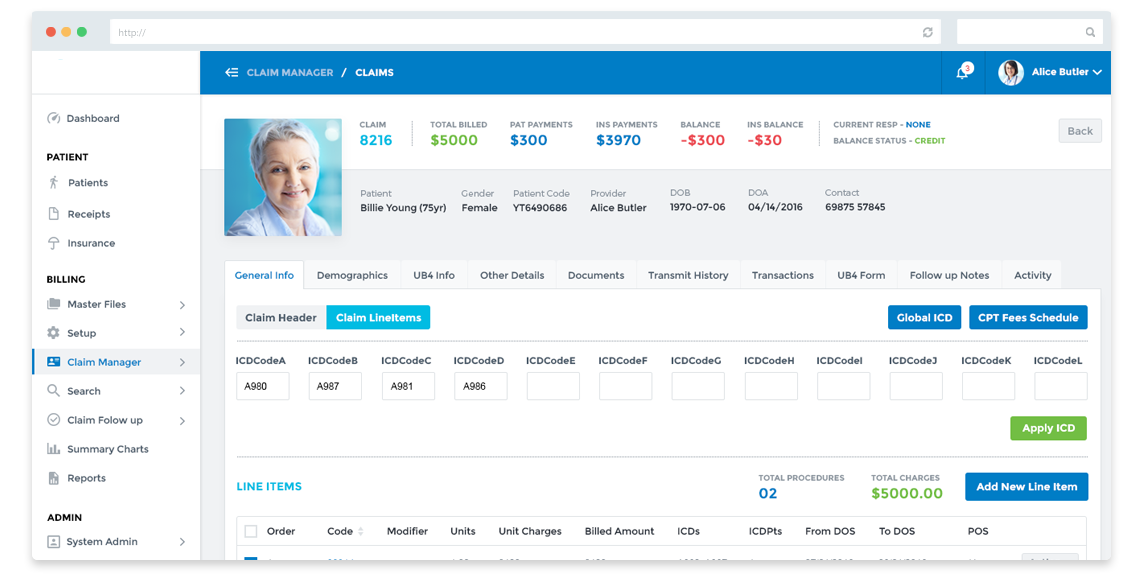 Read More: How to Develop Crowdfunding App
How does Revenue Cycle Management Software help in handling proceedings?
Does it go without saying that Health IT & EHR systems have a great contribution in streamlining and providing more accuracy and efficiency to healthcare revenue cycle management strategies? There are a number of organizations using this technology to track claims all along their lifecycles, collect payments and address claim denials. So, ultimately, these technologies greatly facilitate a steady stream of revenue. Do you know that approximately 4,201 hospitals have invested already in healthcare revenue cycle management technologies They have been highly efficient in handling both traditional fee-for-service claims as well as value-based reimbursement arrangements, with the industry transitioning to new payment models.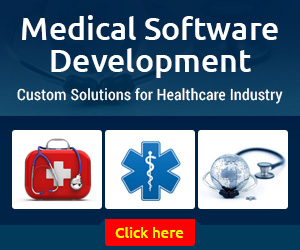 In fact, it is expected that healthcare revenue cycle management will become even more popular. It is predicted that the investments in the arena of healthcare revenue cycle management software and services will be growing by 15.51 percent over the next couple of years. It is projected that even the total spent on revenue cycle management solutions all across the world will be reaching $7.09 by 2020. There are a number of providers who have benefitted with the automation of common issues with healthcare revenue cycle management, like payer-improving payer-provider communications, recommending appropriate ICD-10 codes, monitoring medical billing processes, as well as scheduling patient appointments.
Even though these technologies may prove to be a costly affair, still some providers choose to consolidate with other healthcare organizations in order to invest in healthcare revenue cycle management solutions or outsource a few of the revenue cycle management functions, like collections. Generally speaking, in order to strengthen revenue cycle management, embracing technology with the revenue cycle is the key. We can all see that Healthcare RCM is continuously evolving and keeping pace with rapid changes to the healthcare ecosystem, such as value-based care. It is vital for healthcare professionals to be aware of how their revenue cycle is doing so to provide better care and receive appropriate reimbursement.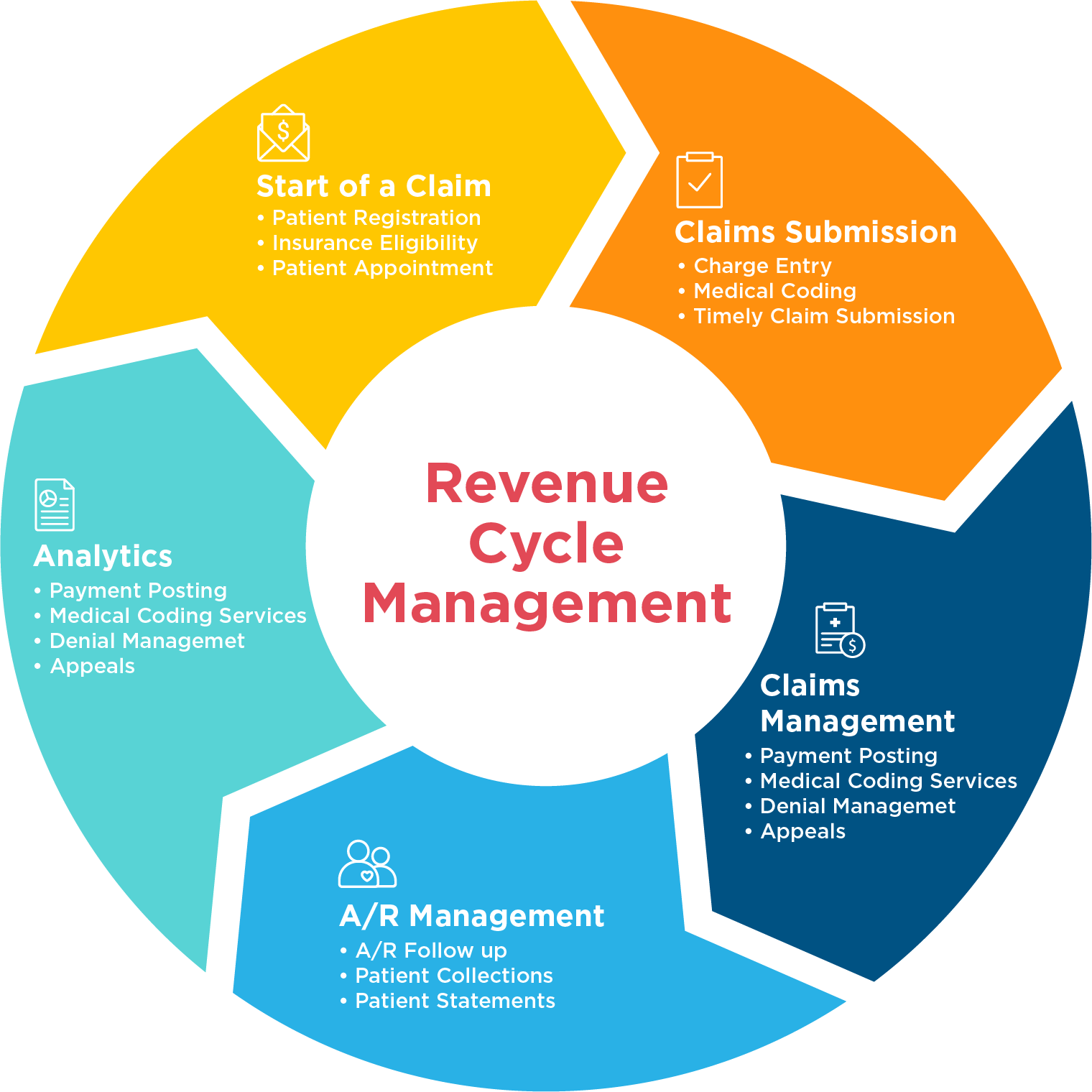 Here are the few features of RCM that reveal how crucial and efficient this system is in the healthcare arena
Before Patient Arrival: Having an RCM system integrated with your healthcare system allow the staff to quickly check the patient's insurance status before they are head of the healthcare center for an appointment. By having a look at the status, you can set up time & date for the visit.
On-Visit: As each patient in checking-in, you can use the system to collect copays. It works best to bring-in this portion of your revenue, instead of waiting for the payments to get settled once the patent receives a string of repetitive bills. This not just saves the time of staff but also lessens the load on your mailroom, as there will be no need to spend so much on sending posts and waste staff time sending out many copies of bills.
Post Visit Payment Processing: Use of the RCM software enable you to enter payment information post the patient encounter. When having the data together, it gets easier to generate reports for meetings, like what the revenue looks like that week/month.
Also Read: Doctor on Demand Mobile App Development Cost and Key Features
Reduced Denied Claims: Obviously, it must be your top goal to have a lesser amount of denied claims. A number of denied claims take place due to data-entry errors & other silly errors. By using RCM software, you will be able to greatly cut down on the number of denied claims.
ICD Code Conversion: The code conversion feature in RCM software is again a plus point, as that way when new codes are entered, it doesn't affect your revenue collection drastically.
Tracks Unpaid Claims: There are often claims that are not denied outright but are yet pending, so they should be persistently tracked. With the use of the RCM application, it is easier to stay on top of the anticipated revenue, providing the right information to your team, like when determining upcoming staff-level requirements or making financial projections.

How is the streamlined system effective in improving the cash flow?
Now, the case with all of the brilliant revenue-generating systems is that it automates workflow. With one solution & one platform in place, it is easier to streamline workflow and hence cash flow follows. The system efficiently lessens claim rejections, faster preauthorization and also the staff time is reduced. With secure electronic documents and HIPAA-compliant cloud-data storage, data can be seamlessly interfaced across EHR and RCM platforms. Having such an excellent system results in timely, complete, successful claims & increased revenues.
How to make the RCM system high-performing?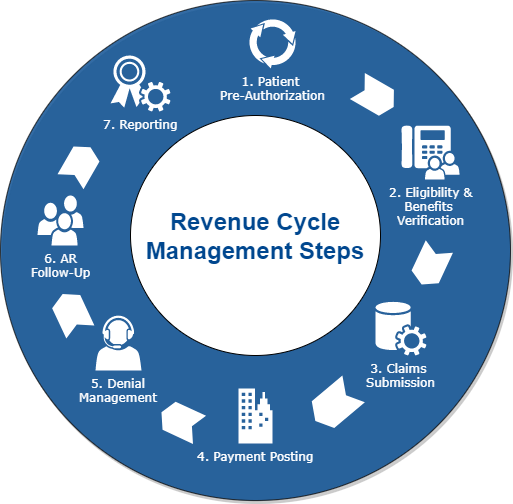 All of the best revenue cycle management systems boast of high-functioning components. While assessing the competencies of the current backend functions of your RCM system, you better determine if it consists of these elements that are vital for creating efficiencies and economy of sale. In case you experience lost revenue, it could be owing to the lack of one of the revenue linchpins.
Coding: Well, this certainly is complex, going by the nuances and intricacies involved in coding that can make or break the success of claims. After all, the right coding is capable of reducing denials. With ICD-10 and the tripling of alphanumeric codes, it is impossible for inexperienced folks to handle the coding.
Verify Insurance: Ensure that at the time of appointment scheduling itself that the insurance is verified. After all, that's the right time as it puts a discovery process in motion for the staff and patient knowledge. Hence, it saves money, time, and the run for information search as the patient shows up for the door for an appointment. You will need deductible details, network information, and coverage details so your patients stay informed and prepared for timely and accurate payment.
Read More: How to Develop a Telemedicine app on the concept of Doctor on Demand?
Patient pay: As soon as the appointment has been scheduled, the patient payment process must begin, as it contributes to 30 percent of AR (account-receivables) for therapist practices, and this is why it is so important. Patients must understand their responsibility towards payments and should be prepared upon arrival for an appointment. And a good process sets that in motion. Statistics states, that 90% of patients are more likely to make payments before seeing the therapist, and only 40% pay after their appointment.
Preauthorization: It works best if you have each of the patient's coverage details prior to the tests that need to be ordered. After all, the physicians might need to act fast, and the staff as well should be ready to respond. The patient care can be interrupted in case the system doesn't allow staff to handle actions in advance. Being timely informed results in better revenue.
Billing: It is simply a lot more than paperwork, as it is integral to gaining revenue. Upon reviewing your billing function, have a look at the following factors and scale their effectiveness: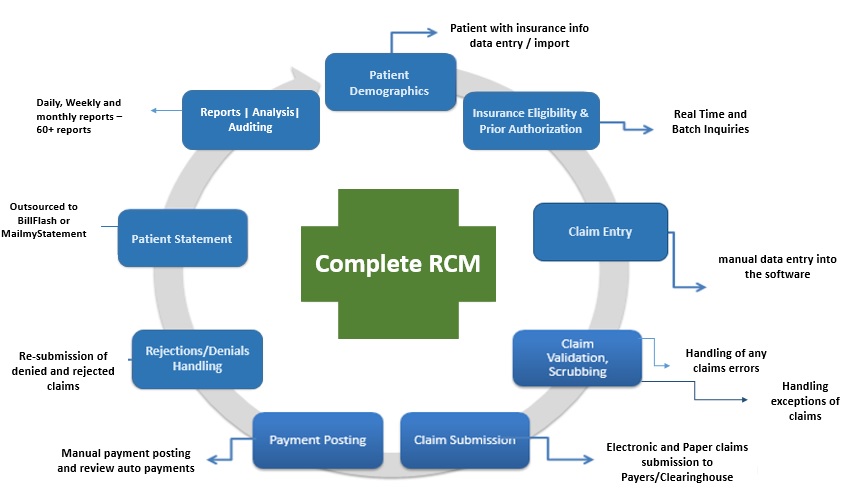 Charge entry: It posts patient demographic details, insurance information and medical codes.
Payment Posting: This better is regular and see to the fact that staff is proportionate to a number of health practitioners.
Account receivable Days: Well, they should definitely be in control as this leads to maximized revenue with timely payment posting.
Denial Management: You must successfully wring out every single penny of every denial by appealing timely. Usually half of the denials never work out.
Compliant with balance resolution: It is crucial to be compliant with balance resolution and third-party overpayments as credit balances are regulated by law. In case you fail, be ready to pay a big sum of fine.
Contract management: Well, this again is a crucial vital, as you need to see whether you get paid your contracted amount each time.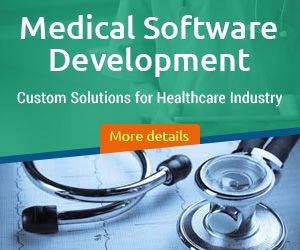 How will an integrated Revenue Cycle Management System impact the future?
So the revenue cycle certainly has a complicated track but it does have a broader reach. The better management of administration, financial, technological, and patient-level proceedings is certain to substantially benefit healthcare administrators. With a good Revenue Cycle Management System, it is possible to let go of financial wastage, inefficiencies & unreasonable revenue falling.
So, here let's explore how we expect RCM to change the future of healthcare for the better:
Paperless Billing: By going paperless, a healthcare organization can benefit from patient satisfaction (as most healthcare consumers prefer receiving their medical bills online) as well as financial costs. It, thus, maintains a tight & efficient revenue flow.
Better Point of Sale (POS) collections: With consumers paying a higher percentage of care costs, the healthcare providers are bound to suffer financially if failed to collect payment or introduce viable payment plans prior to performing elective services. Some may need to involve new technology, while others may require more efficient workflows.
Staff education: Each of your staff members should be educated about the revenue cycle and what role they play in the arena. This will result in attaining more revenue with the implementation of department goals, setting benchmarks, conducting cross-departmental meetings, and receiving employee feedback on system processes.
Improved RCM practices: A consolidated revenue cycle technology stack can benefit you greatly by offering simple access to a number of revenue streams across care locations within a single dashboard.
Better coordinated RCM/EHR system: A number of EHR vendors today offer a system that combines EHRs with RCM software. However, there are certain standalone features in RCM systems that are yet to be included in EHR offerings. So, in future, we can expect to have one system that successfully manages and executes both processes, which will result in attractive and improved cash flow.

Conclusion
Stay assured that medical organizations that are consistently embracing new in software development and computers are doing exactly what is required to stay competitive over other practices. This not just saves time but also helps in adding more revenue upon implementation of an RCM software solution, which offers more resources to offer better care to each of your patients. In case you are willing to get such a system developed for your medical practice, find a right healthcare software development solution & mobile app development service provider who is able to understand your requirements related to the system and is willing to work on them and provide desired results.